Disease
Get more with myNEWS
A personalised news feed of stories that matter to you
Learn more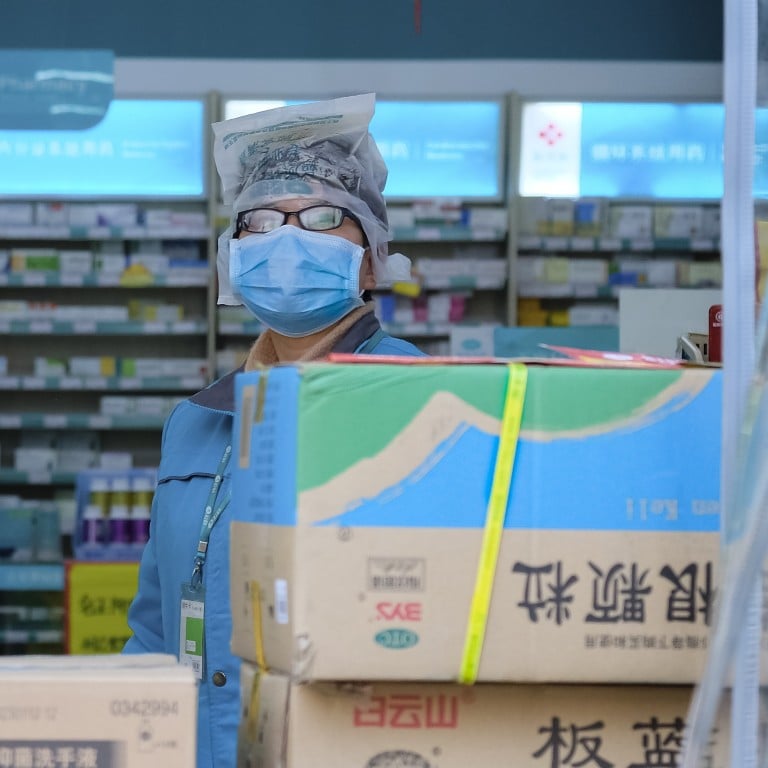 Coronavirus could provide silver lining for Australian daigou retailers looking to tap China market
The coronavirus outbreak in Wuhan could create opportunities for bulk retailers to establish a new cold supply chain in China, an Australian daigou business says
The plan faces obstacles, however, including severe transport restrictions in Hubei province and changing Chinese consumption habits
Next-generation daigou or bulk-order distributing company James Tyler is planning on selling "immunity packs" of fresh fruits and milk shipped from Australia to residents trapped in the virus-hit Chinese city of Wuhan, signalling potential new opportunities for the Australian daigou industry amid the outbreak.
The delivery of immunity packs to residents in Wuhan, the epicentre of the coronavirus outbreak, when roads open again could also pave the way for the Sydney-based company to map out a new cold supply chain system into the city and the rest of China as a future "wet market" supplier.
These ambitions were not without obstacles, however, given transport restrictions in place in
Wuhan and Hubei province
, as well as the substantial shift in consumer behaviour that would be required for Chinese to abandon shopping in traditional markets.
The business, which supplies about 20 tonnes of fresh food including milk to China each week, would also have to find road transport drivers willing to pick up the packs from Zhengzhou, Wuhan's neighbouring city, where the business has a secure receiving hub for Australian deliveries.
Tim Yu, APAC risk intelligence analyst at DHL Resilience360, said current transport conditions do not look promising with road and rail in and out of Wuhan and Hubei closed, and interprovincial cargo transport facing severe delays due to cross-border checks for both trucks and passenger cars.
There were also delays at Chinese and international ports accepting deliveries into China, he added.
If successful, it would expand the packs to include Australian vitamins, vegetables, yogurt and wellness bars and increase the number available.
"We are anticipating some teething problems with all the disruptions so we will start small," James Tyler's co-founder James Hutchinson said.
"We had already planned on expanding our cold supply chain of Australia-to-Chinese table in China before the outbreak occurred. Hopefully, these boxes would offer some remedies to those in Wuhan and help us with a practice run.
"Chinese consumer confidence is almost always shattered when there is a crisis. [The coronavirus outbreak] could shift preferences towards foreign products."
The source of the coronavirus has been traced to the now-closed Huanan Wholesale Seafood Market in Wuhan, which Hutchinson claimed would likely prompt many Chinese consumers to stop going to local wet markets, creating some demand for foreign ones.
The crisis could elevate China's dependence on reliable "food bowls" like Australia, whose food products such as baby milk formula, seafood, fresh milk and vitamins have long been coveted by Chinese buyers, he added.
But put into context, Australian goods only account for a small part of China's overall consumption. China overwhelmingly relies on domestic supply to meet demand for fresh produce, with total imports of vegetables in the first 11 months of 2019 valued only at US$870 million.
"The virus will change people's minds about what they should eat and how they should get their food," James Tyler co-founder Tyler Ye said.
For James Tyler, the virus crisis, while frightening, has a silver lining.
"If we get this right, we could find a new cold supply chain and to start building fridges at the bottom of unit blocks or find pick up points for consumers," Hutchinson said.
As Wuhan remains locked down, with few willing to venture out of their homes, foreign "farm to table" supply chains could be the next big entrant into a market already dominated by local counterparts such as Hunan Xingsheng and Niwoning, Ye said.
James Tyler exports bulk fresh and cold foods into China including fresh milk from Australian producer Dairy Farmers, Tasman Ruby cherries and seafood from New Zealand's Moana. It has a supply chain with hubs in Zhengzhou, Shanghai, Guangzhou and Beijing and is a partner with Alibaba's Hema. Alibaba is the owner of the South China Morning Post.
The Chinese government's latest announcement on imports following the outbreak bodes well for the group's plans.
The foreign ministry and the Ministry of Commerce have urged more imports of medical supplies, and reliable food products in light of the outbreak.
However, despite government support, there was still a lot of red tape including layers of department approval, Ye said. He was dealing with four departments.
Even if roadblocks ease, another bulk trader Reach China, which runs a similar business to James Tyler, was less sanguine about the prospect of a growth in the "foreign wet market to Chinese table" supply chain.
Chief executive Mathew McDougall said Chinese buyers would shy away from paying a premium or putting up with longer wait times for fresh foods.
"Chinese consumers need fresh meats immediately if they are cooking that night and that would be a cultural imperative that exporters need to overcome, which is very different to the baby milk formula boom," he said.
"I would caution the optimism on the growth of foreign wet markets as only certain consumer groups would be able to afford foreign imports."
McDougall said he used to sell a few sanitisers a month but this week, the company ran out of supplies and had to replenish its western Sydney warehouse twice.