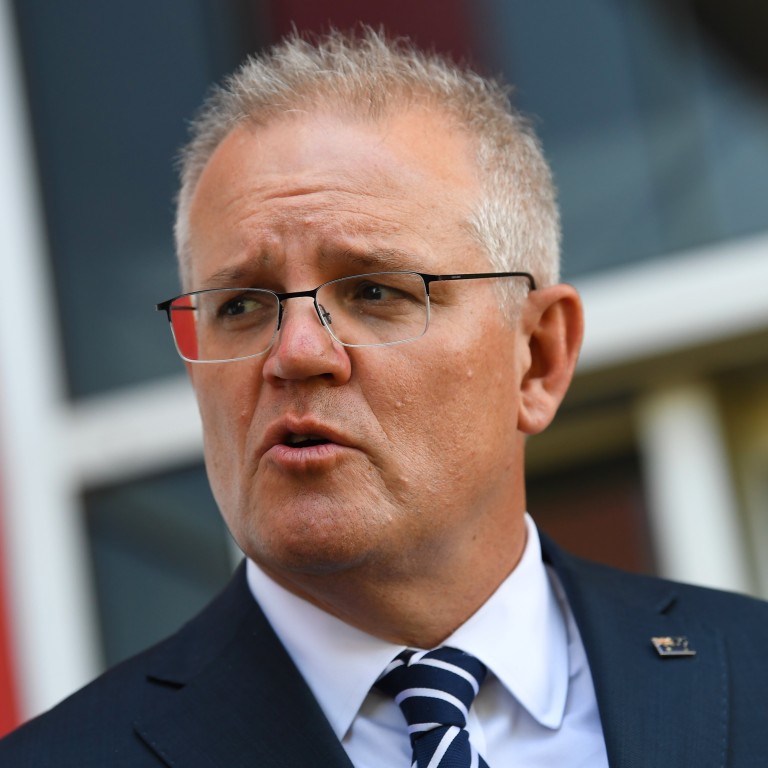 China-Australia relations: PM Scott Morrison tells business sector no compromise for 'what we stand for'
Morrison tells business community Australia will not compromise its core interests in escalating trade row with China
Former diplomats and observers say Australian business community has failed to lobby for more constructive bilateral engagement with China
Prime Minister Scott Morrison has told Australia's business sector that the country should "never apologise" for being itself, after he was asked what can businesses do to manage their trade with China amid bilateral tensions between the two countries.
Speaking at the online annual meeting of the Business Council of Australia, Australia's most powerful business lobby group, Morrison said Australia would not compromise "what we stand for" and the right to speak out.
"If Australia just being itself is the cause for tensions, then that's not something that we can change and so we need to be able to push through that and continue to hold to those perspectives in a polite and respectful way," he said on Thursday in response to the question from Australian-listed grain handler GrainCorp, which is an exporter to China.
"Being Australia is something we should never apologise for," he added.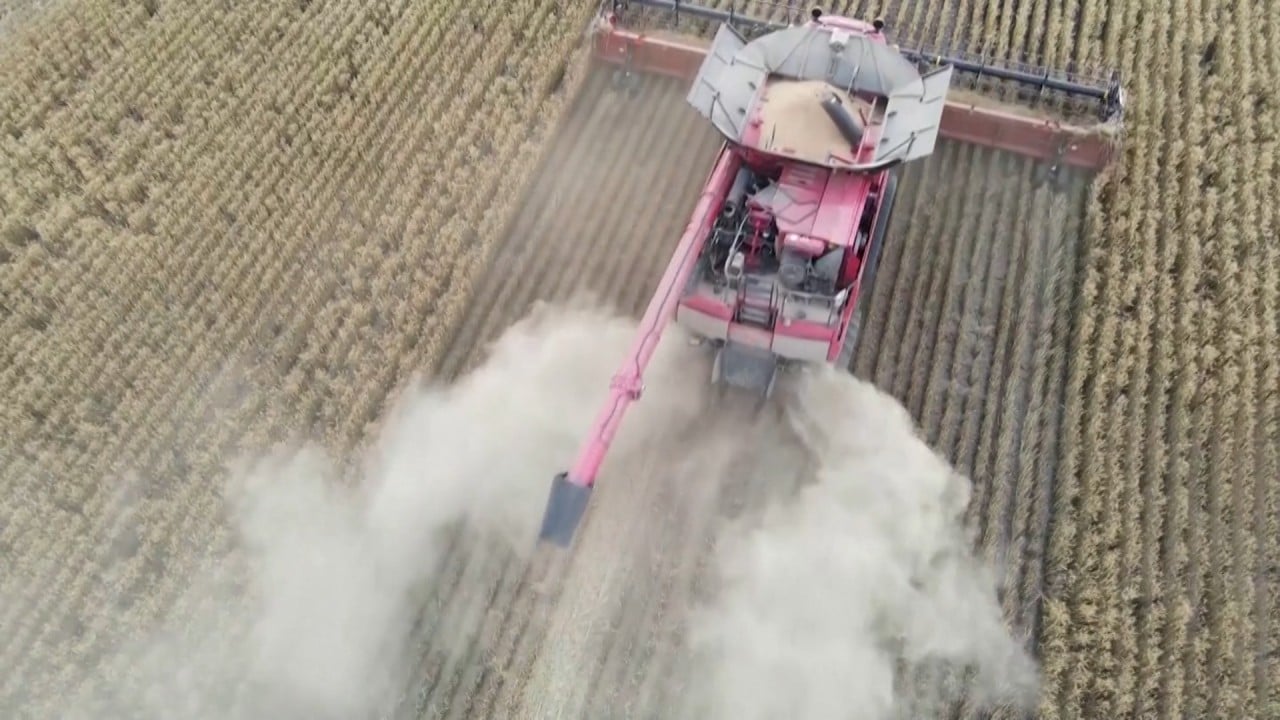 01:15
China-Australia trade: Beijing set to ban nearly US$400 million worth of Australian wheat imports
China-Australia trade: Beijing set to ban nearly US$400 million worth of Australian wheat imports
Morrison was speaking to business leaders a day after a Chinese diplomat provided Australian media with
14 grievances
that had "poisoned" bilateral relations, including Canberra blocking Chinese investments, Australian politicians criticising Beijing and alleged racist attacks on Chinese and Asians in Australia.
Morrison said the complaints were misconstrued and that while Australia's positions on matters like national security had not changed over the past two decades, China had.
"It was a very different China back then," he said. "You wouldn't have seen that list 15 years ago."
While Australia had always been prepared to "pick up the phone", Morrison said he was not ready to attend a meeting with China that would "trade away" any of Australia's interests. He also denied Australia colluded with other countries against China.
The prime minister told the country's increasingly nervous business sector there could be opportunities for Indo-Pacific countries, including Australia, to expand trade with the signing of the
Regional Comprehensive Economic Partnership (RCEP)
trade deal last week and added he would be prepared to discuss differences with leaders of RCEP countries should they arise.
Australia has faced a series of trade actions, including bans, anti-dumping duties and investigations on a range of exports to China, since Canberra pushed for an international inquiry into the origins of the coronavirus in April, without consulting Beijing.
Despite concern from some corners of the business community, former diplomats and observers have pointed out the sector had been noticeably quiet during the seven-month conflict between the two countries and failed to lobby for more constructive engagement.
Jennifer Westacott, chief executive of the Business Council, said recently engaging with China was a "very difficult balancing act".
"[The government] have done what they needed to do, which is to maintain our sovereignty and our security," she said in an interview with the Australian Broadcasting Corporation two weeks ago.
"There continues to be a lot of discussions with China. Businesses, of course, are continuing to trade. I just think that we've got to stay the course."
John Hewson, former leader of Morrison's right-leaning Liberal Party, said the business sector had failed to help the government issue a clear statement on Australia's position on China and had pandered to the government.
"When something happens with China they complain, but they should be putting down a statement," he told the South China Morning Post.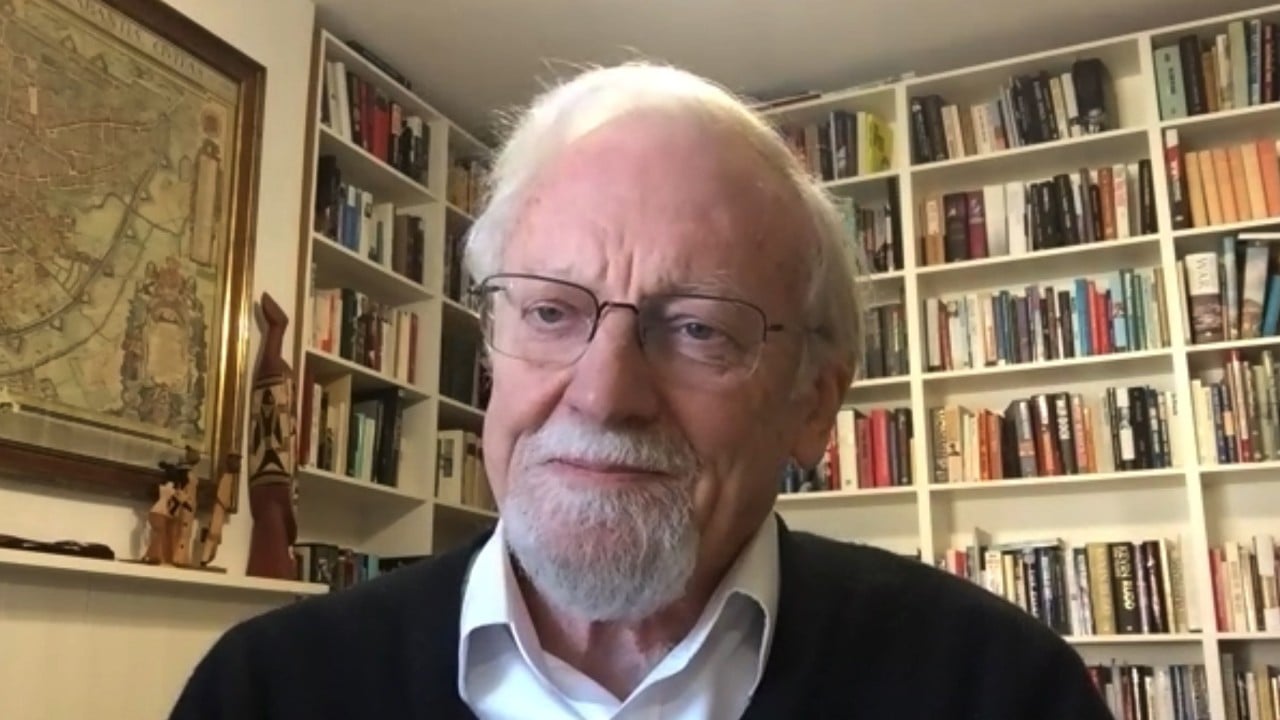 07:34
Australia and China cooperation too valuable for 'nonsensical' decoupling
Australia and China cooperation too valuable for 'nonsensical' decoupling
Hewson said Australia had let the bilateral relationship drift away by siding with the US and engaging in non-evidence based spin on China.
John Menadue, who served as secretary of Australia's Department of Prime Minister and Cabinet between 1974-76, said the business sector had displayed a "bad case of schizophrenia".
"On issues such as China and climate change business organisations express some concerns, but the expressions are muted and qualified because the same organisations are politically close to the Coalition," he said, using the name for the ruling alliance of conservative-leaning parties.
The Business Council's policies, such as lower company taxes, align with those of the Coalition and it has been criticised in the past as being too cosy with the party, including campaigning support for it in the last election in 2019.
With the exception of Andrew Forrest, chairman of mining giant Fortescue Metals, there have been few business leaders willing to speak up on the need to balance Australian "values" and security interests with commercial interests for fear of being labelled a China apologist, said Michael Clifton, from the China Matters think tank.
03:29
RCEP: 15 Asia-Pacific countries sign world's largest free-trade deal
RCEP: 15 Asia-Pacific countries sign world's largest free-trade deal
"Critics are quick to conflate calls for engagement with acts of appeasement," he said. "Australian business knows they will suffer if there is a long-term freeze in the relationship with [China].
"But unless it speaks more assertively about the benefits of China-Australia trade this will be the outcome."
The impact of the conflict was already being felt by the Australian economy and had taken some business by surprise, said David Olsson, national president of the Australia China Business Council.
"The trading relationship we have with China is far more than a transactional relationship," he said. "It's been built over decades through strong business partnerships and individual relationships.
"It's trite to say this but it is also grounded on mutuality. No-one wins if these issues fester."