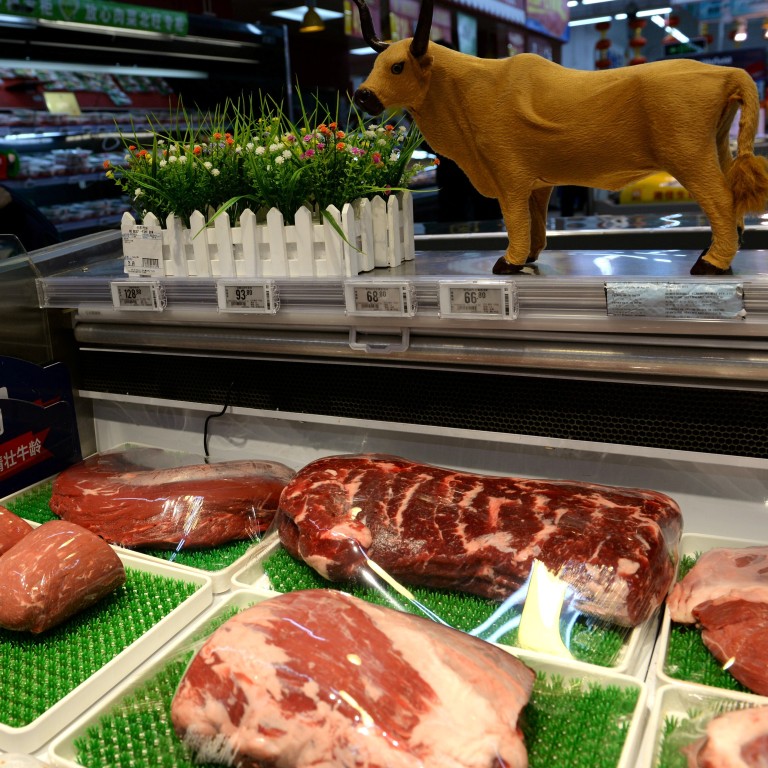 Exclusive

|
Australian beef exporters banned by China are repeat offenders, but New Zealand firms escape sanctions, customs data shows
China banned four Australian meat processing plants last week, while also imposing a 80 per cent tariff on imports of Australian barley
The move raised suspicions that China was using technical requirements to punish Canberra for its call for an international inquiry over the origins of the coronavirus
The four Australian meat processing plants banned from exporting to China had compliance issues dating back to 2017, although the same Chinese customs data showed two New Zealand processors were not punished for similar beaches of strict Chinese import regulations.
The conflicting outcomes reflect the complexity of the global food trade regulation as well as the pitfalls of diplomacy at a time when China finds itself facing repeated calls for an international inquiry into the origins of the coronavirus, including from Australia.
The Australian plants had repeated export compliance issues relating to more than 6,000kg of beef sent to Chinese ports last year, with problems starting since March 2019, mainland customs data showed. They had also been banned for four months in July 2017 for similar offences, namely mislabelling.
The most recent export records obtained by the South China Morning Post show the defective frozen and chilled beef products from the banned Australia plants – Kilcoy Pastoral, JBS Beef City, JBS Dinmore and Northern Cooperative Meat Company – were sent mainly to Shanghai, which is notoriously strict with import compliance, according to Chinese beef importers.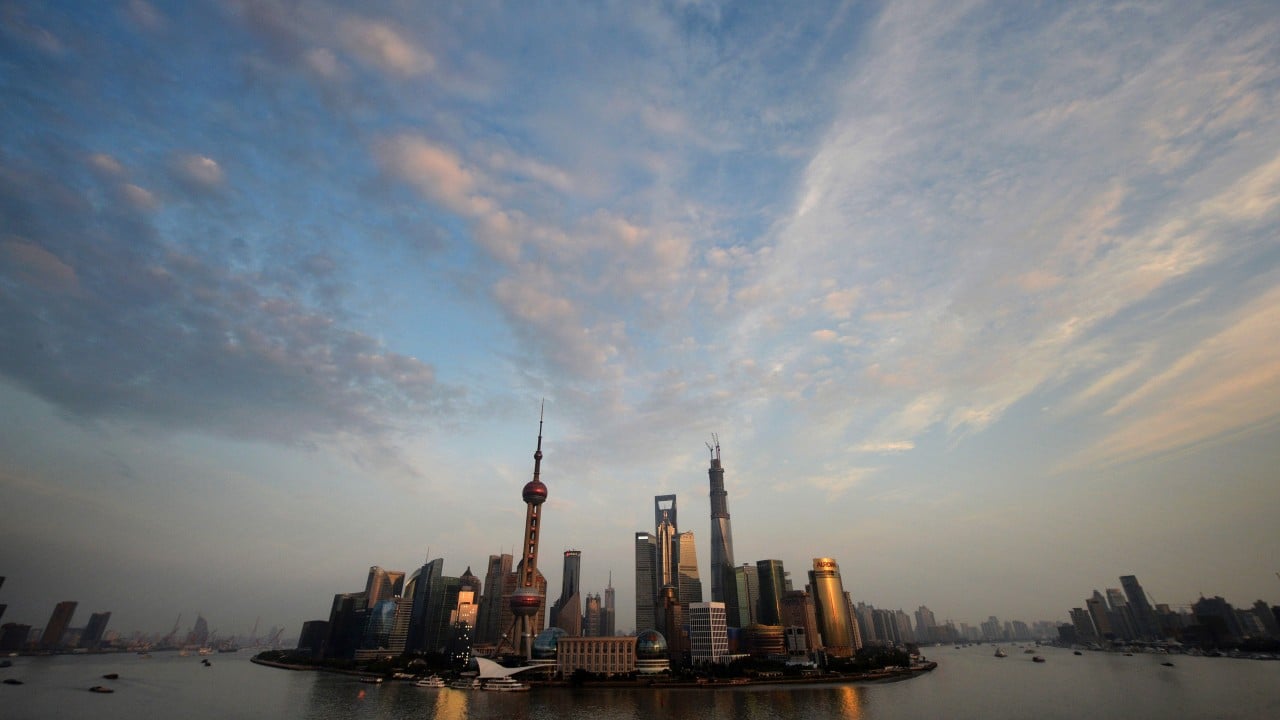 05:59
Coronavirus: What's going to happen to China's economy?
Coronavirus: What's going to happen to China's economy?
The errors – mislabelling, mismatched health and goods certificates, and the export of goods that had not yet met import protocols – occurred between March 2019 and February 2020.
Nearly 80 per cent of the violations were recorded at the port of Shanghai, while only a small portion of exports in the other commonly used ports, Tianjin, Dalian and Qingdao, did not comply with Chinese standards.
Last week, the Chinese government announced the suspension of exports from the four plants, a move that raised suspicions in Australia that China was using technical requirements to punish Canberra for its political position in leading the call for an international inquiry over the
origins of the coronavirus.
On Monday night, the Chinese government also proceeded with its plans to impose a
tariff on imports of Australian barley
by confirming an 80.5 per cent anti-dumping duty. China's Ministry of Commerce said its 18-month investigation concluded that the dumping of cheap Australian barley had hurt the domestic market.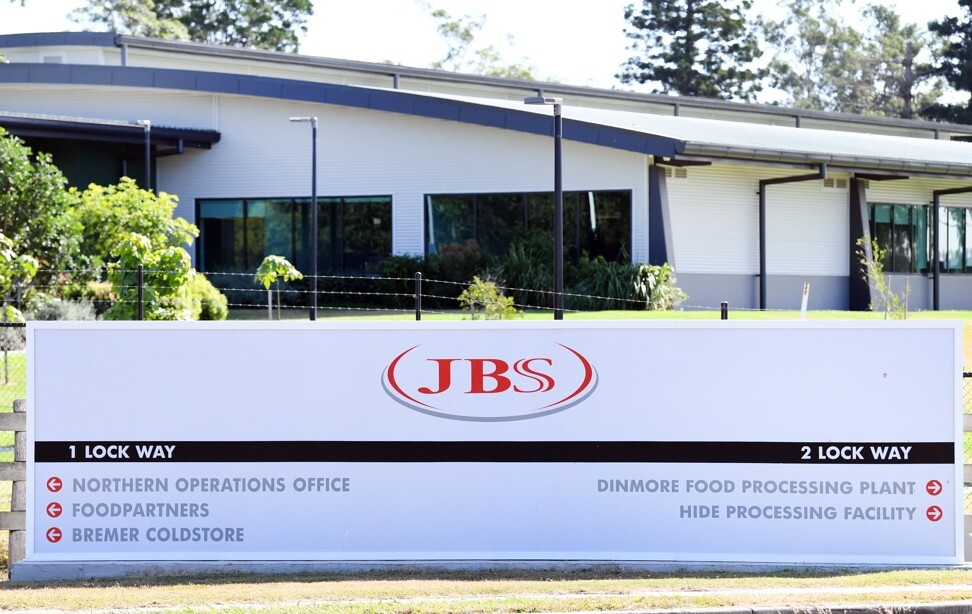 Earlier on Monday, Australian Trade Minister Simon Birmingham said he had yet to arrange a phone call with his Chinese trade counterpart. Chinese Minister of Commerce Zhong Shan later said that communications between the two countries had been ongoing, without providing any details.
Several importers based in Hong Kong, the town of Humen in Dongguan province and Shanghai said the bans were not surprising as the four factories were known for their "sloppiness" even though they supplied some of the "best beef" in China.
The importers, who spoke on condition of anonymity, said the errors had not been quickly addressed and that it was widely accepted among Chinese importers that products from the four factories would likely arrive with issues.
But they also said food imports into China were subject to very tough regulations and it was common for some goods to fail to comply.
Many exporters have struggled to maintain a perfect record, particularly at the port of Shanghai, a main market for premium beef. Other ports have less onerous rules to compete with big ports like Shanghai, they said.
But it is hard for exporters to get around Shanghai, which has the lion's share of Chinese demand for beef, as the choice of port was not up to the exporter but to the buyer or importer, said a Hong Kong-based importer who brings mid-to-high-end beef into Shanghai, Guangzhou and Zhengzhou.
"And it's not just the labelling, but the yields on the cuts weren't 100 per cent either," he said. "There's nothing wrong with the cows they were using, but sometimes they would slice the meat in a way that would leave a cut in the middle making it hard to cook, or had less meat.
"No single plant can comply fully on every single carton, it's really impossible."
Another importer from Shanghai, who supplies five-star restaurants and hotels in the Chinese financial hub, said the Chinese government had sent letters to the plants and industry groups in Australia and had "kept one eye closed" to keep the trade going.
An importer from Humen said representatives from Meat & Livestock Australia (MLA), which is responsible for Australian red meat quality and marketing, could not come up with a solution, either.
"The MLA is just a bridge and ultimately it is down to the individual factories … maybe selling beef into China had become too easy for [meat processors]," he said.
The Australian Meat Industry Council (AMIC), the industry group that represents the four factories, previously stated that it took the concerns seriously and was working with the Australian government to rectify the problems, although it declined to comment further on the latest developments.
The MLA also declined to comment, deferring to the AMIC, while the four individual processing plants did not respond to requests for comment.
In contrast, two New Zealand meat processors with the highest volumes of beef exports and frequency of transactions to China in 2019 were also hit with the same labelling and certificate breaches for over 37,000kg of beef; however, they were not banned from importing into China.
China customs did not respond when contacted with an inquiry about bans on New Zealand meat processors.
Given its dependence on China as a customer – 23 per cent of its overall exports including nearly 50 per cent of its beef exports – New Zealand has chosen to rely on soft diplomacy when dealing with China.
New Zealand businesses approach their trade with China with an attitude that "the customer is always right", said New Zealand International Business Forum and Asia-Pacific Economic Cooperation Business Advisory Council (New Zealand) chief executive Stephen Jacobi.
"New Zealand never uses a fist, and in any case, our fist is too small," Jacobi said.
"We just don't deal with other countries in that way. We have to match our diplomacy to our size and our influence, and that gives rise to a different approach in these things.
"I think that the careful diplomatic approach has served New Zealand extremely well over the years.
"It was not that long ago we parted company with the United States about military alliances in [the Australia, New Zealand, United States Security Treaty from 1951 and that] shows that we stand up for things we believe in, but we do so in a way that preserves our key interests and relationships."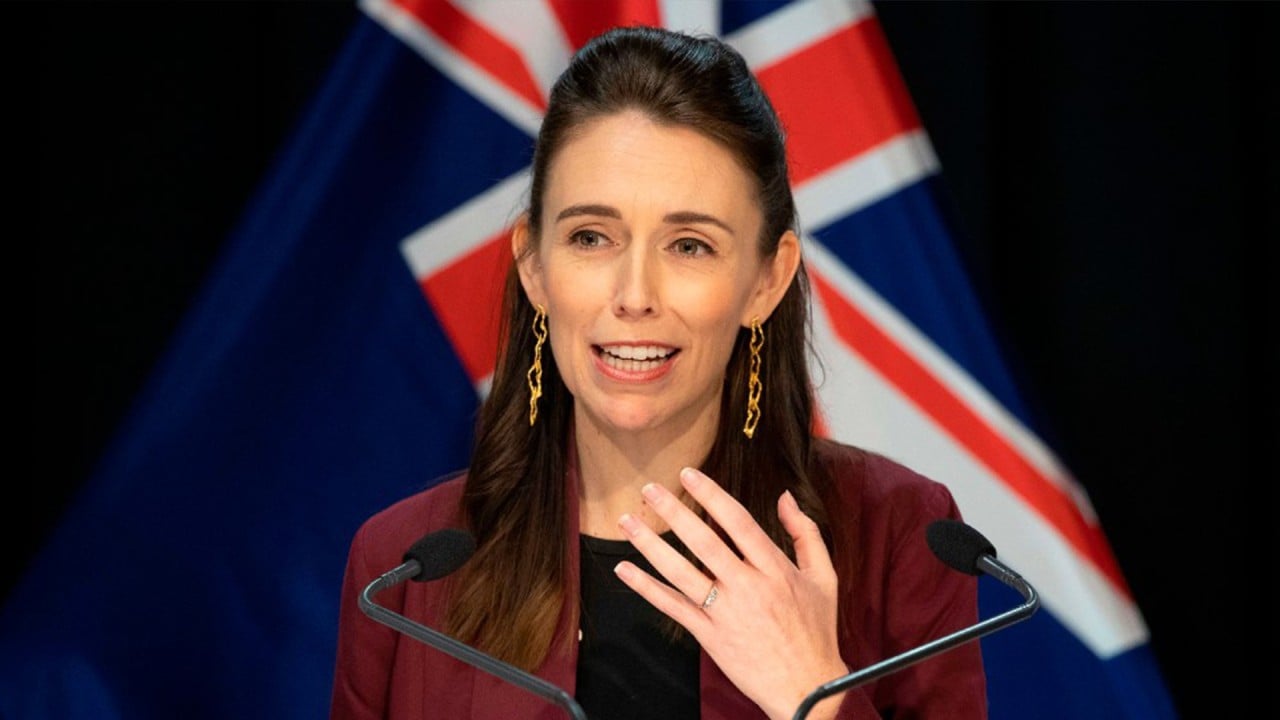 01:46
Coronavirus: Jacinda Ardern says 'We have won the battle' in New Zealand on community transmissions
Coronavirus: Jacinda Ardern says 'We have won the battle' in New Zealand on community transmissions
In the past week there has been strong criticism of New Zealand Foreign Minister Winston Peters' attack on China for not supporting the call for Taiwan to join the World Health Organisation, saying that he had not been "careful enough" with his words, Jacobi said.
On Monday, New Zealand Prime Minister Jacinda Ardern said while New Zealand supported the independent inquiry into the
origins of the coronavirus,
it was "not interested" in joining a "witch hunt" targeted at China, reiterating New Zealand's strong relationship with China.
New Zealand's approach to dealing with China has always been pragmatic and respectful, and no different to its dealings with other countries, Jacobi said. The country also understands Chinese rules on food importation are understandably strict given the failure of private Chinese enterprises in producing reliable food products, Jacobi added, such as during the melamine milk formula scandal in 2008.
"We come from a political system which is based on trust where the way you achieve the outcome is less important, but in China and many other places, it's more around the prescriptive way of getting to the outcome and that can often be a huge source of disagreement between regulatory bodies and businesses," Jacobi said.
"In food trade in particular, things don't always go right, but the key is to put them right as quickly as you can."
The New Zealand Meat Industry Association agreed, saying the industry as a whole understood the need to comply with rules.
"The industry is committed to complying with the provisions of the agreed China/New Zealand meat protocols so as to ensure Chinese consumers continue to have the opportunity to purchase and enjoy New Zealand beef and sheep meat," chief executive Sirma Karapeeva said.