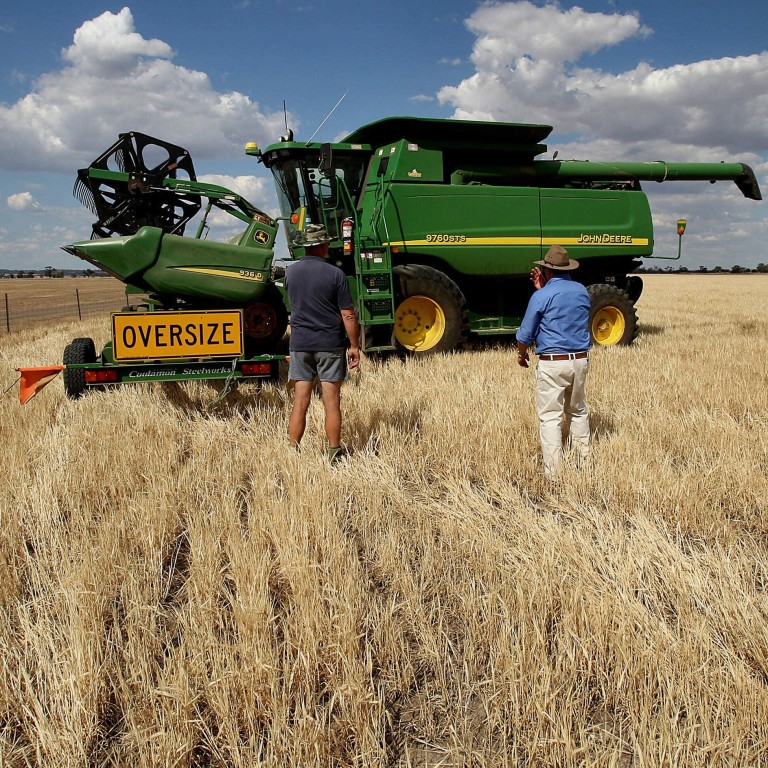 China confirms over 80 per cent tariff on Australian barley exports
China's Ministry of Commerce (MOFCOM) said on Monday its investigations had proven the dumping of cheap Australian barley had hurt its domestic market
Relationship between Australia and China is at a low after China also banned beef exports from four meat processing plants in Australia
China has confirmed it will impose a tariff of 80.5 per cent on Australia's barley exports following the conclusion of its anti-dumping investigations, delivering a massive blow to the Australian barley industry.
On Monday night, China's Ministry of Commerce (MOFCOM) said its investigations had proven the dumping of cheap Australian barley had hurt its domestic market.
"The investigating authority investigated whether there had been dumping and damage to the domestic barley industry and the degree of damage, and the causal relationship between dumping and damage," a notice by MOFCOM said.
"The investigating authority has ruled that there was dumping of imported barley from Australia and the domestic industry suffered substantial damage."
After issuing a warning about
impending tariffs just over a week ago,
the move has been confirmed by the State Council Customs Tariff Commission to levy an anti-dumping tariff of 73.6 per cent and a countervailing subsidy margin of 6.9 per cent.
At the start of the investigation in November 2018, Chinese authorities suggested an anti-dumping tariff of 56.14 per cent but that was subsequently raised to 73.6 per cent.
The tariff will immediately be levied on Australian companies The Iluka Trust, Kalgan Nominees, JW & JI Mcdonald & Sons and Haycroft Enterprise, according to MOFCOM, while other companies will be liable to pay the tariff from Tuesday.
"For new export operators who did not export barley to China during the investigation period, they can apply in writing to the investigation authority for a new exporter's review," MOFCOM said.
The moves raised suspicions in Australia that China is using technical requirements to punish Canberra for its political position in pushing to coordinate an international inquiry into the origins of the coronavirus following a conversation with US President Donald Trump, although China had emphasised the two were unrelated.
The toll on Australia's agricultural exports from the Chinese restrictions would be heavy, especially since the A$1.3 billion (US$834 million) barley trade to China accounts for around half of Australia's barley exports.
Australia and China have been at loggerheads previously over concerns of Chinese foreign interference in Australia, while China retorted by accusing Australia of being a mouthpiece of the United States.
While Australia too had imposed its share of tariffs on Chinese products such as steel and aluminium previously, the two countries enjoy zero tariffs on many other products under the China-Australia Free Trade Agreement.