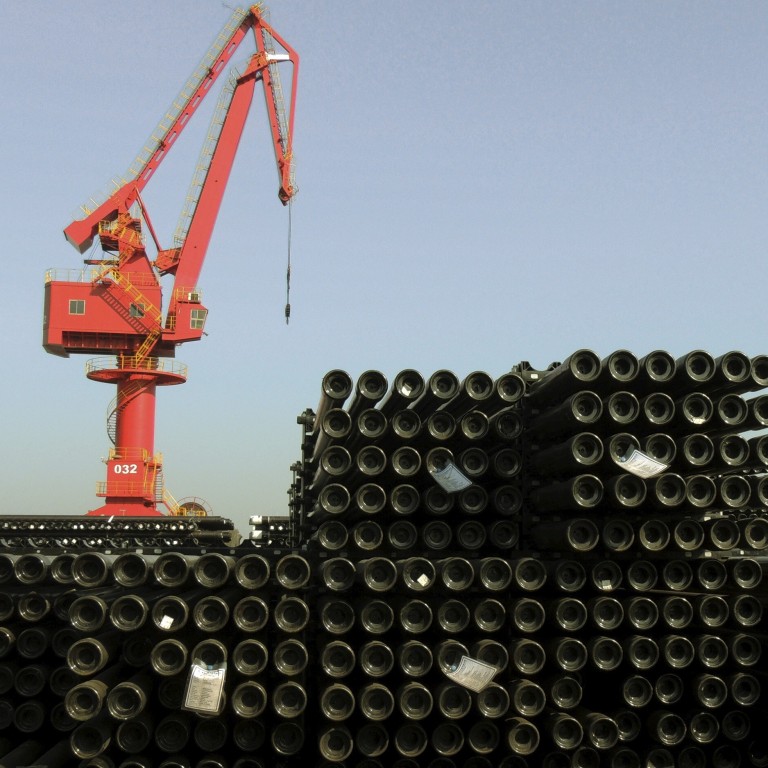 China's steel imports top exports for first time since 2009 to aid economic recovery from coronavirus
Demand for steel in China rose in June as its economy recovered from the pandemic, thanks to a surge in property and infrastructure projects
But steel exports are expected to outpace imports by August as domestic producers who have been stockpiling steel put it on the market
China became a net steel importer in June for the first time since the last global recession in 2009, with exports from India, Japan, South Korea and Vietnam set for short term gains as demand overshoots supply in the rapidly recovering economy.
China, the world's biggest steel producer, imported 4.4 million metric tonnes of finished and semi-finished steel products last month and exported a total of 3.7 million metric tonnes, according to data from China General Administration of Customs. It produced a record 91.58 million metric tonnes of crude steel for the month.
The surprising strength in demand for steel in China, particularly for hot-rolled coil that is used in everything from cars to billet products used in construction, is forecast to last throughout July, with imports expected to rise further to 5.5 million metric tonnes, according to an analysis by S&P Global Platts based on trading data from May and June.
In the short-run this will help China's steel trading partners in the region to continue exporting steel to the country as a means of offsetting weak demand in their local markets.
But China's purchases of additional steel will be limited to Asian partners and is unlikely to reach more distant sources such as the United States, with whom Beijing has made purchasing commitments under the
phase one trade deal
, S&P Global Platts said.
The unexpectedly strong increase in domestic demand for steel has been driven by infrastructure projects and the property market, but Chinese producers are also hoarding inventories in anticipation of future shortages, boosting demand and prices, according to the commodity price reporting agency.
The finished steel inventories at steel mills and in spot markets across 20 cities monitored by the China Iron and Steel Association were 10 per cent higher in June compared to the same period last year.
China's economy grew by
3.2 per cent in the second quarter
, a dramatic turnaround from a 6.8 per cent contraction in quarter one. Earlier this week, China's industrial giants saw their monthly profits grow for a second successive month in June, although they were still in the red over the first half of the year.
"The surge of [steel] imports was within market expectations as China was the first country to emerge from the Covid-19 lockdowns, therefore, its economic recovery and steel demand had temporarily outpaced overseas markets, soliciting inflows of steel," S&P Global Platts analysts said.
"More importantly, China's monetary loosening and credit easing in the first half of 2020 have boosted the infrastructure and property construction sectors. Steel traders have embarked on some speculative buying in anticipation of a further liquidity boost that would drive up property and infrastructure demand in the second half of the year.
"Traders with plenty of cash flows have been more than willing to purchase from domestic and overseas steelmakers, even at the cost of holding on to climbing steel inventories."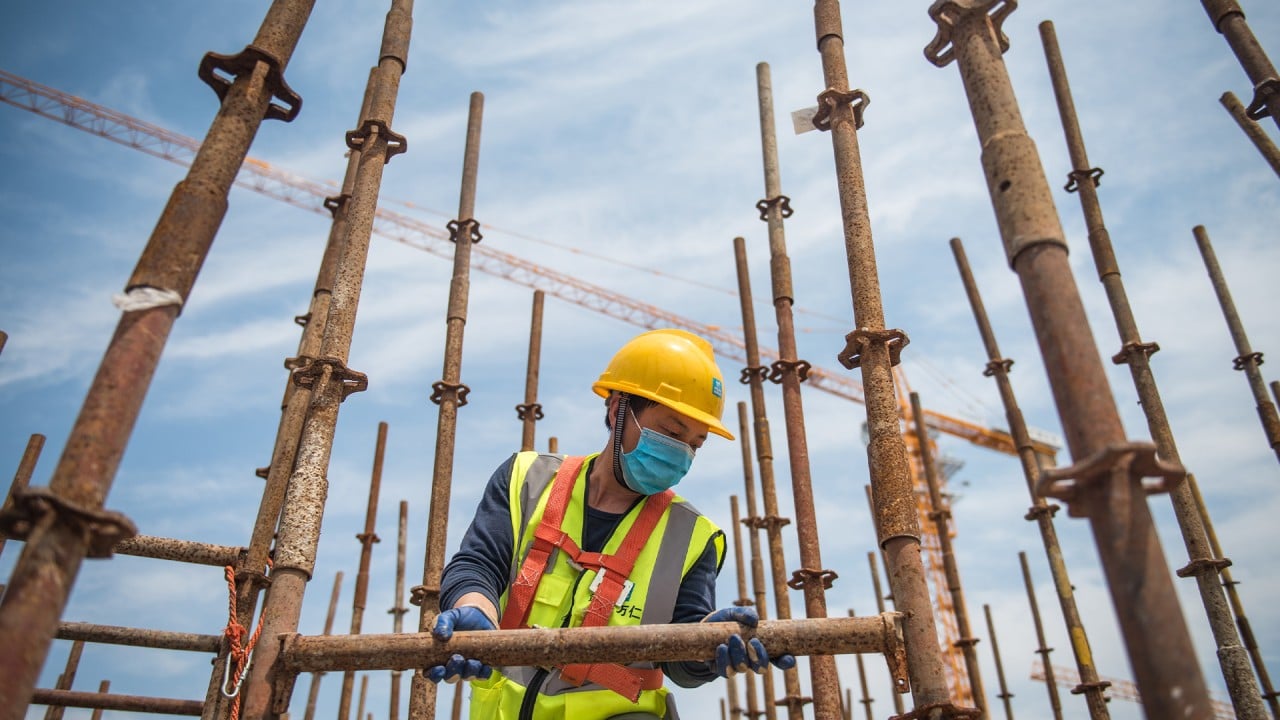 05:02
Coronavirus backlash further fraying China's ties to global economy
Coronavirus backlash further fraying China's ties to global economy
Chinese metals market analysis firm Mysteel said local steel producers attribute lower exports in June to muted global demand as the rest of the world struggled to restart their economy due to the Covid-19 pandemic. For example, over 70 per cent of automobile producers in Europe, Japan and South Korea who are normally buyers of China's flat steel, have stopped or cut back production.
The weakness in non-Chinese demand is seen in the large gap in steel prices of as much as US$50 per tonne between China's domestic market and that in the rest of the world, Mysteel added.
In China, the demand for steel comes not only from the
infrastructure and property sectors
but also from shipbuilding, car and home appliance manufacturing, all of which have rebounded, S&P Global Platts said.
This has resulted in strong demand for two kinds of steel products in June: hot rolled coil, which is a flat steel product that goes into making machinery, home appliances and automobiles; and billet which is used to make reinforcing bars used in construction.
The last time there was a similar surge in steel demand was during the global financial crisis in 2008-09, when China became a net importer to support its 4 trillion yuan (US$586 billion) infrastructure stimulus programme, which saw the construction of new highways, bridges, bullet trains and factories.
Strong steel demand in China has boosted Australia's iron ore exports, which rose to A$9.92 billion (US$7 billion) in June, the highest monthly export value on record, according to preliminary data from the Australian Bureau of Statistics.
Australia's iron ore exports to China will remain buoyant in the near future as China's steel imports in June were only a "drop in the ocean" compared to its overall steel production, S&P Global Platts said.
03:22
China's cinemas reopening after being closed nearly six months to fight Covid-19
China's cinemas reopening after being closed nearly six months to fight Covid-19
China, in turn, is gearing up for more steel production and iron ore imports after approving four new ports along its coast that can operate berths for extra-large iron ore transport ships, opening up new possibilities for more shipments from Brazil and Africa.
The Chinese steel industry, however, was not optimistic that the current strong demand for steel would last, especially with China looking to address the possible overheating in certain property markets.
"August should however see [steel] imports ease to 2.8 million [metric tonnes] as Chinese buyers adopted a more cautious stance in June in light of the now-contained resurgence of the coronavirus in Beijing and torrential rains leading to historic floods in the country's south," S&P Global Platts said.
Despite that, China's total crude steel production for the year was still on track to rise by 2 per cent, the firm said.
This article appeared in the South China Morning Post print edition as: China turns net steel importer as demand surges