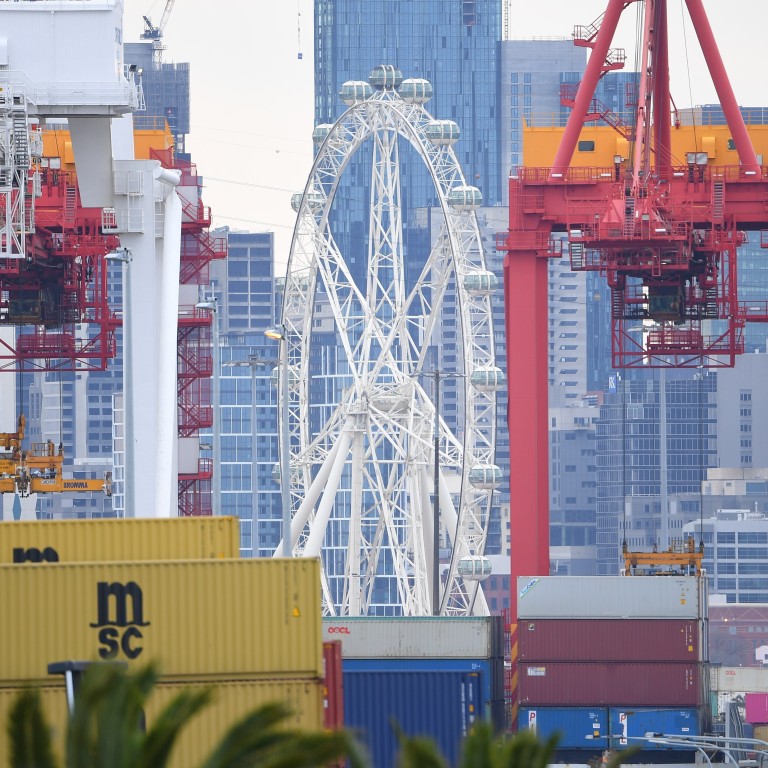 Australia has 'painted itself into a geopolitical corner' with China, but what is Beijing's trade endgame?
Australia agreed to lead the investigation into the origins of the coronavirus following a call between its Prime Minister Scott Morrison and US President Donald Trump
China has since imposed anti-dumping tariffs on Australian barley, suspended certain beef imports and launched two investigations into wine imports
Australia's over-reliance on the goodwill generated by its free trade agreement with China to shield it from the ramifications of its political alliance with the United States could result in problems with Beijing for years to come, trade and foreign affairs experts said.
The rapid deterioration in China-Australian relations is generally perceived to have been fuelled by miscalculations on both sides.
While China has been accused of "punishing" Australia with trade blocks – such as anti-dumping tariffs on barley, suspensions on beef imports and two investigations into cheap
Australian wine
– Canberra used the spirit of partnership set out in the China-Australia free trade agreement (ChAFTA) it signed in 2015 as a free pass to take sides with the US, Monash University trade law expert Giovanni Di Lieto said.
"When the ChAFTA was signed, both countries used it as a solidification of their growing economic interdependency in view of harmonisation within future multilateral regional agreements such as the RCEP," he said, referring to the 15-nation
Regional Comprehensive Economic Partnership (RCEP
) that is expected to be signed this year.
"After the US changed its trade policy, it was chiefly Australia that relied on the ChAFTA to challenge the status quo [of its then sound relationship with China] on the assumption that Canberra could toe Washington's line without Beijing's reprisals due to the obligations set in the ChAFTA.
"It turned out that China called Australia's bluff, and now Canberra has painted itself into a geopolitical corner."
China, too, relied on the good relations formed from the five-year old free trade deal, in that it both overestimated the strategic influence of ChAFTA on Australia and underestimated the strength of the relationship between Australia and the US, Di Lieto added.
But the use of the ChAFTA solely as a "weapon" would be unlikely as it was vital to agreements like RCEP between the 10-member Asean bloc and Australia, China, Japan, New Zealand and South Korea that Beijing want to see through, according to University of Sydney Law School ChAFTA expert Jeanne Huang said.
"China will not use FTA as a weapon for two reasons. First, the dispute settlement mechanism other than negotiation and consultation is rarely invoked by China under any of China's FTAs. This means China will not initiate an arbitration or mediation against Australia under the ChAFTA," she said.
"Second, China has been promoting RCEP for several years. It is impossible to exclude Australia from RCEP at this very late stage. This is also not in China's interest. Therefore, I cannot see how China may use the FTA as a trade weapon of some kind."
While it is not the first time two trading nations have been at loggerheads over political differences, Di Lieto said that in the case of China and Australia, the free trade agreement has "egregiously failed to deliver the geostrategic outcomes envisioned by both countries".
Two-way
trade between China and Australi
a is worth around A$240 billion (US$175 billion), in the latest figures between July 2019 to June 2020, according to the Australian Bureau of Statistics. The size of this two-way trade has grown nearly 60 per cent in the past five years.
While tensions between China and Australia had been gradually escalating over the past five years, particularly over accusations of "foreign interference" by China in Australia's domestic affairs, the conflict boiled over in April.
Prime Minister Scott Morrison, following a call with US President Donald Trump, announced Australia would coordinate the investigation into the
origins of the coronavirus.
Morrison's announcement came before he consulted other countries, including China, where the virus was first detected.
China saw the announcement as provocation, and from that point it was game on, according to regional foreign relations experts.
In a speech in Australia last month, Wang Xining, the deputy head of mission of China's embassy in Australia, said Canberra had offended Beijing over the inquiry as it was seen as an act of allegiance to the US, although China's response by suggesting it may target Australian exports only added more fuel to tensions, trade experts and observers like former Huawei executive Simon Lacey said.
Chen Hong, the long-standing Australian Studies Centre director at the East China Normal University in Shanghai, who was recently banned from Australia after he was accused of being a "security risk", said China would continue to take more "justified defensive measures" against Australia if attacked.
As China attaches great importance to its membership of the World Trade Organisation (WTO), as well as its free trade relationship with Australia, it will use legitimate trading disputes that are in line with established global rules against Australia, for example China's latest joint anti-dumping and countervailing investigations into cheap Australian wine imports into China, Chen said.
Australia relies heavily on China for its
wine exports,
selling 40 per cent of its production, the equivalent of A$1 billion (US$731 million) a year.
But that trade is now under threat after China's Ministry of Commerce announced last month that it would initiate an investigation into government subsidies for Australian winegrowers, having already started an
anti-dumping investigation
looking at wines being sold in China at prices lower than those in Australia.
"Trade has indeed been playing a stabilising role in bilateral relations, but in such a zero-sum feud started by Washington, interests and benefits have been reduced to the secondary [considerations]," Chen said.
"China does not oppose Australia's alliance with the US as long as it does not put China's national interests at risk. If Australia acts to threaten China's core interests by abetting Washington's agenda to contain China, it will not hesitate to rise to defend itself."
Singapore-based Benjamin Ho, assistant professor at the S. Rajaratnam School of International Studies' China programme, said the
US-China trade war
had set the example for trade to be used as a tool to wage conflict rather than stabilise relationships.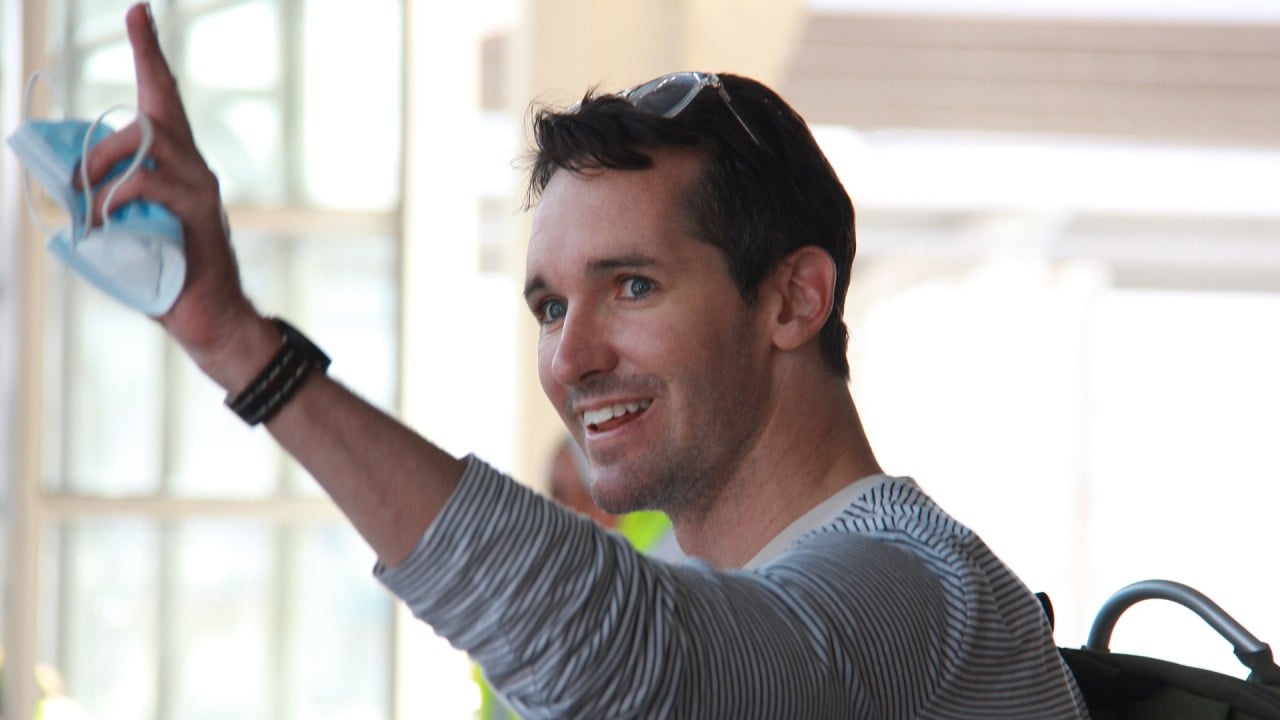 03:39
Australia's last two accredited journalists in mainland China evacuated as diplomatic ties worsen
Australia's last two accredited journalists in mainland China evacuated as diplomatic ties worsen
"China wants Australia to take a position that is less confrontational and refrain from supporting American policies … it will attack Australia where it hurts, in its pockets," he said.
Drawing a parallel to Chinese idiom to describe a situation where the true motive of an attack is disguised, all the trade actions amount to deterring Australia from following the US too closely, added Huang from the University of Sydney.
"China may continue to be assertive in foreign policy using trade measures such as tariffs to influence the views of powerful constituents in foreign nations," said Weihuan Zhou, an international economics lawyer at the University of New South Wales.
"There are many underlying concerns behind China's reactions, which may include interference in national affairs, discrimination and abuse of national security, and double standards in matters such as human rights."
Attacking Beijing's sensitivities will only see China, which has time on its side, continue to impose more trade blocks on Australia for as long as it takes, warned former Singaporean diplomat Kishore Mahbubani, the author of Has China Won? The Chinese Challenge to American Primacy, which examined the strategic and trade mistakes of the two countries and whether US distractions had allowed China to supersede it as the premier world power.
So far China has only "retaliated" in trade sectors that are critical to Australia but less so to China, but Mahbubani said he is not convinced China will spare iron ore imports, the golden goose of trade between the two countries.
"Iron ore will be a nuclear weapon for China. China will look for alternatives," he said. "China always plays the long game and is not interested in a short-term game.
"It isn't advantageous for Australia to be adversarial with the largest power in its neighbourhood. It must understand the Asian way of doing things and in Asia 'giving face' is very important. The investigation call was a big mistake."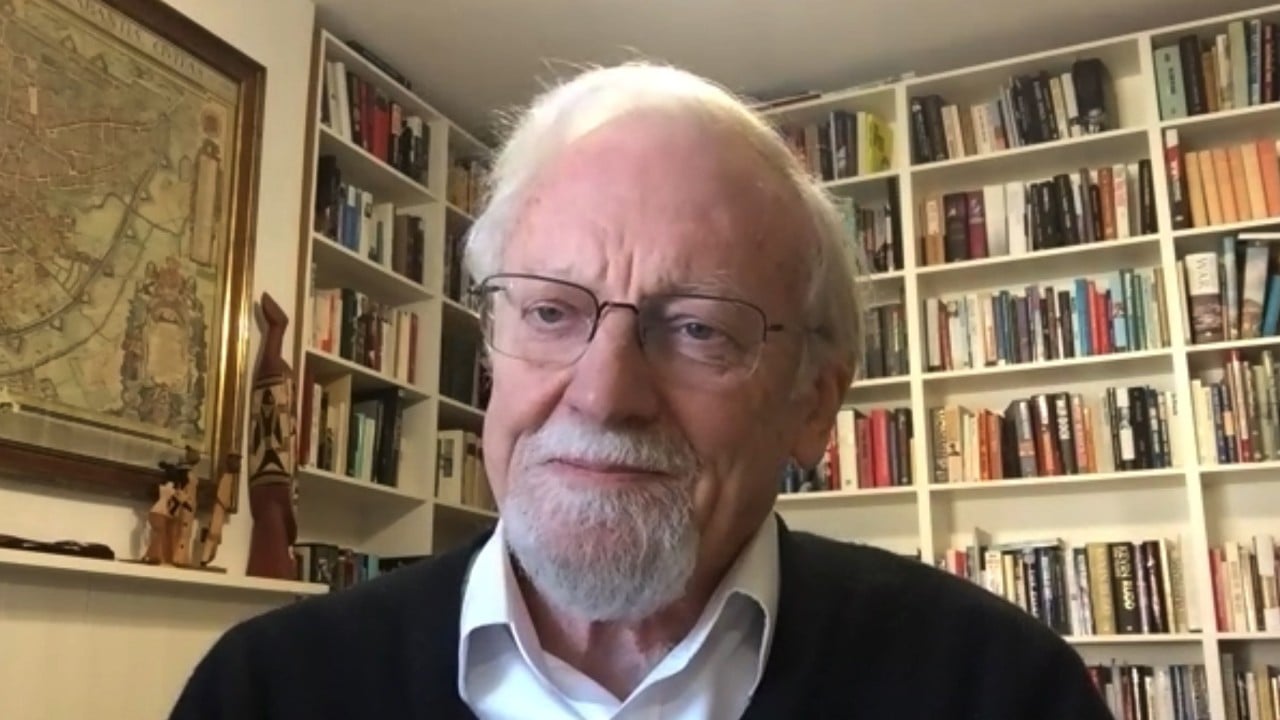 07:34
Australia and China cooperation too valuable for 'nonsensical' decoupling
Australia and China cooperation too valuable for 'nonsensical' decoupling
Like Chen, Mahbubani said Australia's strong relationship with the US was never a roadblock for China, with many in the region seeing it as a bridge between Asia and the US, but that Australia should not focus solely on the US.
"In some ways it is good for the region to have a country that is close to Washington and be able to influence it. But Australia must also be sensitive to the interests of its neighbours, especially China," Mahbubani added.
China wants fairness, according to Bucknell University's Chinese foreign policy expert, Zhiqun Zhu, while Australia's closeness with the US should not be seen as taking sides against China as Beijing wants a trading partner that is both neutral and independent of Washington.
"Australia says it is 'standing up to' China … the question is, when the US did something wrong, did Australia stand up against it? For example, when the Trump administration unilaterally withdrew from the Paris Agreement, damaging global efforts to combat climate change, did Australia publicly criticise it?" Zhu said.
"In China's view, the current Australian government has joined the Trump administration to favour a confrontational approach toward China, abandoning decades of engagement policy."
Zhu agreed the continuation of this approach would "poke the dragon" and invite more trade sanctions from China because of its strong sensitivity to having been dominated by western powers for a century after the First Opium War in 1839-42.
While China's rise has shaken the ideologies of the US and Australia, an acceptance of China's rise as an economic power could be a path to a truce, said Li Shangbin, a Chengdu-based Chinese political scientist and a founding member of the World Civilisation Forum think tank who has worked with governments in Beijing.
"It is impossible for anyone to contain China at this stage. Her success is built by its people through decades of collective effects and it is moving forward of its own free will. Even China's leaders would not be able to halt it," he said.
"I would say all the actions the US and Australia are taking are not only ineffective, but also pointless and ultimately needless. It is time to accept the reality of what China is and isn't, face what is inevitable and what is avoidable, and rationally re-examine foreign policy accordingly."
However, this could be futile given their ideological differences, said Zhou from the University of New South Wales.
The best thing for Australia is to put a stop to "ideological attacks", such as media or security-led raids of Australian and Chinese citizens for foreign interference, Mahubani added.
"The less it says, the better. These are unwise steps," he said.
The conflict between the two countries can be resolved eventually, but only if diplomacy is used, Bucknell University's Zhu concluded.
"China is more likely to listen to outside criticisms if they are conveyed privately," he said.
This article appeared in the South China Morning Post print edition as: Has Australia painted itself into geopolitical corner with China?