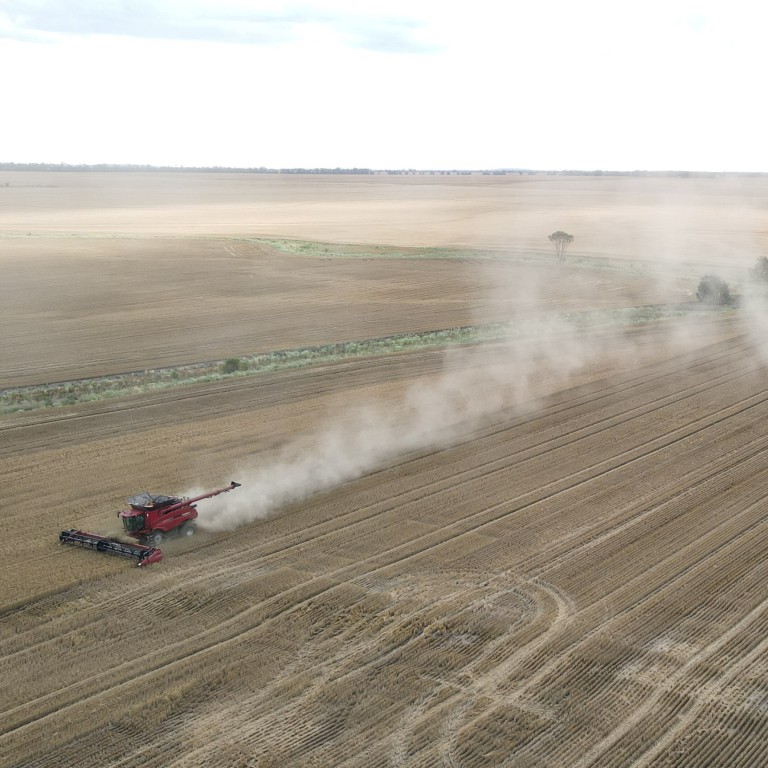 China-Australia relations: ban on US$400 million Australian wheat imports looms
Wheat exports from Australia are expected to join a list that already contains barley, sugar, red wine, timber, coal, lobster, copper ore and copper concentrates
The escalation in tensions between China and Australia started after Canberra pushed for an international inquiry into the origins of the coronavirus in April
China is expected to ban imports of Australian wheat, putting a A$560 million (US$394 million) trade in doubt, with the grain the latest to join a list of new blocks on Australian products, according to industry sources.
From Friday, barley, sugar, red wine, timber, coal, lobster, copper ore and copper concentrates
from Australia,
are expected to be barred from China even if the goods have been paid for and have arrived at ports. The ban on wheat is likely to follow, although a date has not yet been set, sources said.
It is understood that Beijing will communicate the bans to all Chinese state-owned and private traders by Tuesday. Traders who have already been notified said no formal document was issued nor were reasons provided.
The bans, though, came with a warning that
Australian shipments
would also be turned away if traders tried to circumvent the restrictions by re-routing shipments via a third party country, sources added, with Chinese authorities set to pay particular attention to certificates of origin.
"Chinese importers have been told to obey these rules strictly and suspend all orders for commercial reasons," said a trade source in China familiar with the impending ban, who wished to remain anonymous due to the sensitivity of the issue.
"Shipments arriving at the port before Friday will be released, but those arriving after will stay at port. It does not matter if it is already in the bonded area."
Chinese importers which have shipments of the first seven banned goods arriving after Friday have been told that they will have to bear the expense of any uncleared goods.
Alongside the new bans that were communicated verbally to some traders on Monday, on Friday, China also suspended imports from grain exporter Emerald Grain and ceased imports of Australian timber from Queensland due to the discovery of pests and other contamination.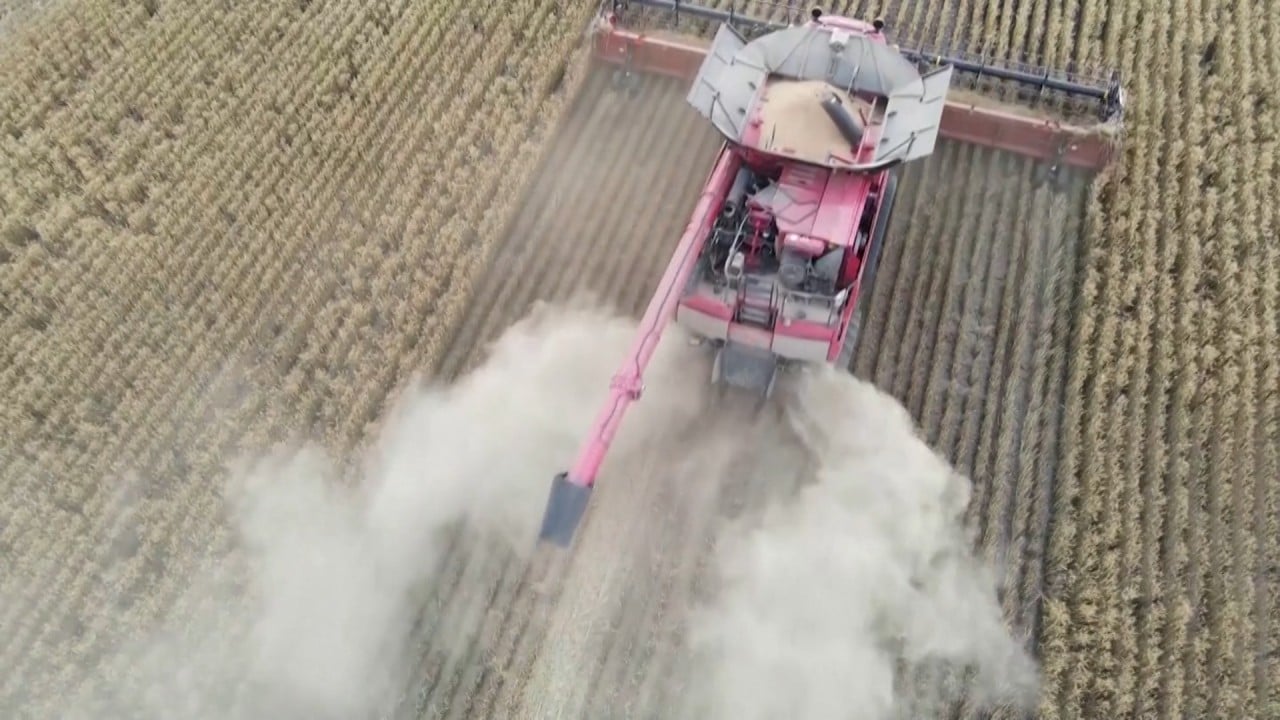 01:15
China-Australia trade: Beijing set to ban nearly US$400 million worth of Australian wheat imports
China-Australia trade: Beijing set to ban nearly US$400 million worth of Australian wheat imports
This follows earlier rounds of Chinese trade actions, including anti-dumping duties on
Australian barley,
beef export suspensions and a new anti-dumping investigation into cheap Australian wine.
The escalation in tensions between China and Australia – that has shown no signs of abating after seven months – started after Canberra pushed for an international inquiry into the
origins of the coronavirus
in April, without consulting Beijing.
Australian wheat exports to China had already faced a threat in September when China customs said it would increase checks and carry out tests on shipments following the first suspension of barley imports from Australia's largest grain exporter,
CBH Group,
due to the discovery of pests.
Barley is Australia's biggest grain export to China, with Australia's trade to China worth an average of around A$1.2 billion (US$843 million) a year.
Wheat exports to China are lower, with the value of Australian wheat exports to China having fluctuated in the past three years. It fell from around A$290 million in 2017-18 to A$32 million in 2018-19, but according to the Australian Bureau of Statistics, exports in the year to June rose to over A$560 million.
The ban on wheat would not have come as a surprise to some importers and analysts in China who have been on alert in recent months given China's frantic buying of wheat and other grains, including corn.
Despite not being a big wheat importer, China has been accelerating its purchases with stockpiling against shortages the likely driver, analysts S&P Global Platts said in October.
China has already bought large amounts of wheat from France, Canada and Australia this year, while its wheat commitments with the United States are also near a four-year high, S&P Global Platts added.
China has also been buying from Lithuania, while Russia and Kazakhstan are potential new suppliers, according to the China National Grain and Oils Information Centre.
The move to buy more wheat also coincided with its commitment to ramp up its US agriculture purchases as part of the
phase one trade deal
agreed between Beijing and Washington in January, according to Bloomberg.
China has projected it will raise its annual wheat purchases to 6 million tonnes from June, up from 4 million tonnes a year earlier, and to its highest import level since 2013-14.
"China is expected to continue buying grains at a faster-than-expected pace in the coming months as the country looks to meet its internal demand and ensure stable domestic reserves amid a backdrop of uncertain market factors like food supply scare and trade tensions," S&P Global Platts said.
While the rapid levels of purchases have a lot to do with China's moves to mitigate against shortages, this also sets up wheat as a potential target for a ban given its large stockpile, one analyst said. The same criteria could also be applied to China's copper imports.
China has been on a refined copper spree, buying up 3.55 million tonnes in the first nine months of the year, exceeding the total for all of last year. Analysts again said not all the purchases were for instant consumption, with some stockpiled.
With lobsters, China offered Australia an insight into what is to come when over last weekend it seized a West Australian rock lobster shipment for testing in Shanghai, stopping it from clearing customs.
While the tests are being completed, the A$2 million live lobster shipment is likely to perish in the coming days as it is stranded in an airport warehouse.
Australia's trade minister, ­Simon Birmingham, said on Monday that the lobster shipments were being checked for "metal content levels" and that the government and industry groups were seeking ­further clarification from Beijing.
Two weeks ago,
coal
also suffered a block when China verbally banned Australian thermal and coking coal imports.
Australia's former treasurer, Joe Hockey, who helped oversee the China – Australia Free Trade Agreement (ChAFTA), has accused Beijing of bullying and immature behaviour.
"The problem is China just doesn't want to talk," Hockey, who until January served as Australia's ambassador to the US, said in a Bloomberg Television interview from Washington on Tuesday.
"It's been very tough for Australia. We have reached out continuously over a number of years to Chinese ministers and senior leadership and they've shunned us for various reasons. They've chosen to try and bully us at different times. That's not the China that I knew when I was treasurer."
On Tuesday afternoon, Chinese foreign ministry spokesman Wang Wenbin reiterated his comments made at the start of the week, saying any new inspections and quarantines on relevant Australian products were in line with relevant laws and regulations.
"China always believes that a healthy and stable China-Australia relationship is in the fundamental interests of the two peoples," he said.
"At the same time, mutual respect is the basis and guarantee for pragmatic cooperation between countries. It is hoped that Australia will do more things that are conducive to mutual trust and cooperation between China and Australia, and are in line with the spirit of China-Australia comprehensive strategic partnership, so as to bring relations back to the right track at an early date."
This article appeared in the South China Morning Post print edition as: China ban looms on Australian wheat imports