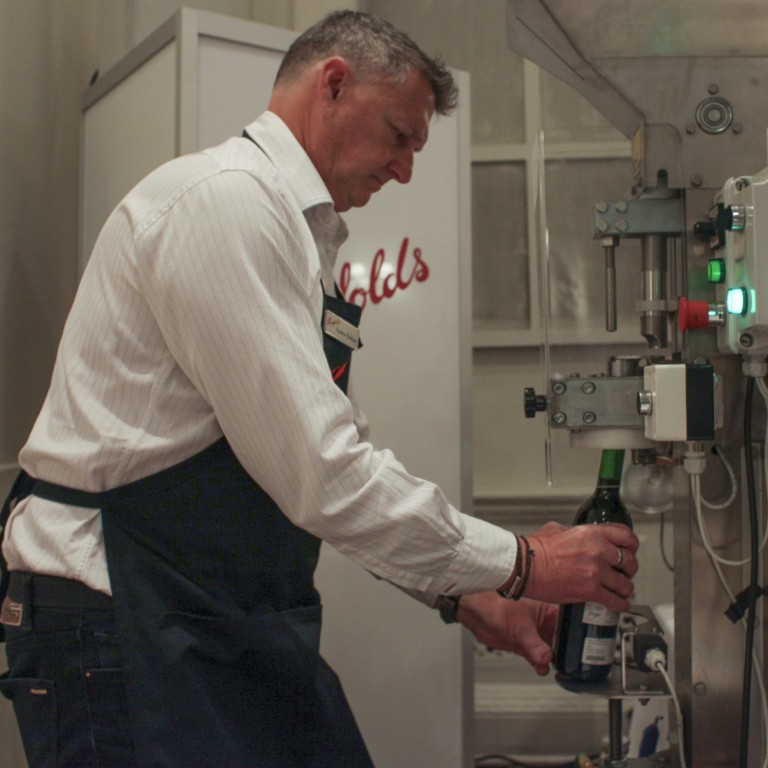 China-Australia relations: Treasury Wine Estates takes hit from Chinese import duties as share price plummets
The stock price of Treasury Wine Estates, known for the Penfolds brand, fell sharply on Friday, with trading suspended after China announced wine duties
China's Ministry of Commerce said the duties of up to 212.1 per cent are provisional when they are applied on Saturday and that final rates could be different
Australia's top selling wine company and owner of the popular Penfolds label, Treasury Wine Estates, suffered an 11.25 per cent hit to its share price on Friday morning after China's commerce ministry announced temporary anti-dumping duties on Australian wine imports from Saturday.
The duties will range from 107.1 to 212.1 per cent,
China's Ministry of Commerce
announced on Friday, with Treasury Wines due to face a 169.3 per cent tax.
Sales in Asia, mainly China, made up around half of Treasury Wine's A$455 million (US$335 million) profits before interest and tax in 2019-20, with China the fastest growing sector for the winemaker.
The prospect of the anti-dumping investigation has hurt its share price since August, forcing it to suspend a demerger of Penfolds, a brand revered in China.
Trading in shares of Treasury Wine Estates was suspended on the Australian Securities Exchange soon after the duties were announced.
Imposing the temporary duties ahead of the conclusion of the anti-dumping investigation due to finish in August 2021, the commerce ministry said "there is a causal relationship between [wine] dumping and material damage".
Casella Wines, known for another well-known label in China and Asia, Yellow Tail, will face a 160.2 per cent duty, while Accolade Wines, owner of Hardys Wines, will face a 160.6 per cent levy. Other well-known wine exporters such as Australian Vintage and Brown Brothers will face roughly the same duty.
Those not specifically listed will have to pay an interim duty of 212.1 per cent, higher than the 202.7 per cent duty originally pitched by China's Wine Industry Association of China when it precipitated the
anti-dumping investigation in August
after lodging its dumping complaint.
The Chinese wine industry had asked for 202.7 per cent duties to cover losses due to what they claimed to be cheap Australian wine that had flooded the local market between 2015 and 2019, according to documents submitted to China's commerce ministry.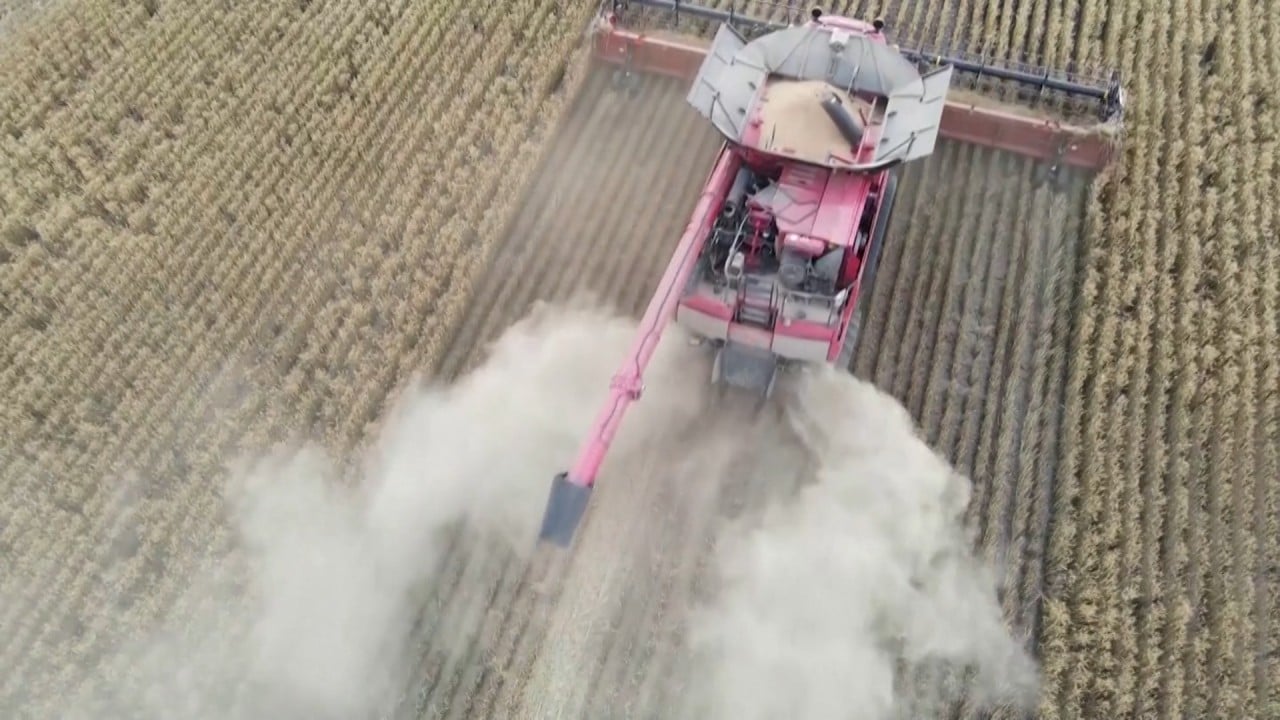 01:15
China-Australia trade: Beijing set to ban nearly US$400 million worth of Australian wheat imports
China-Australia trade: Beijing set to ban nearly US$400 million worth of Australian wheat imports
The provisional duties will be applied to all Australian wine exports in containers of two litres or less.
The Australian wine industry body, Australian Grape & Wine, which has been handling the investigation, expressed deep disappointment, saying the impact of the duties would adversely impact the wine sectors of both countries.
China imports nearly 40 per cent of Australia's wine exports worth around A$1 billion (US$736 million) a year.
Given the size of the tariff, Australian winemakers will now be forced to consider alternative markets for export sales, according to Australian Grape & Wine. It will also hurt wine businesses in Australia and importers in China which have both built relationships with each other and invested heavily in the trade. Employment in regional Australia will also suffer, it added.
"These are preliminary tariffs, and both the anti-dumping and countervailing duties investigations are ongoing," said Tony Battaglene, chief executive of Australian Grape &Wine.
"We continue to stand firm that Australian exporters are not dumping wines in the Chinese market, nor have they received subsidies that have had a negative impact on the Chinese wine industry.
"While we are disappointed with this development, our members will continue to cooperate with the Ministry of Commerce as the investigation continues, working towards an outcome that is consistent with the facts of the case, and supports the growth of the wine industry in Australia and China."
A second countervailing investigation is also pending, alleging that Australian wine producers have enjoyed large scale government subsidies for a number of years. Both investigations were due to officially conclude in August next year, with a possible six-month extension.
The Chinese commerce ministry has asked for duties to be collected starting from Saturday as security deposits, in line with
World Trade Organization (WTO)
rules.
According to the WTO, there are time limits to the imposition of the provisional duties, usually four months, with a possible extension to six months. If the final duties are lower than the provisional duties, China will have to refund the difference.
Australian trade minister Simon Birmingham said the tariffs had the effect of rendering Australian wine sales unviable and unmarketable in China. He said the government and the wine industry would be reviewing the provisional measures within an allowed 10-day window and did not discount seeking recourse at the WTO.
"This is a very distressing time for many hundreds of Australian wine producers who have built, in good faith, a sound market in China," he told Australian media on Friday.
"Australia defends to the hilt our winemakers, their integrity, and the commercial market based proposition and environment in which they operate.
"The cumulative impact of China's trade sanctions against a number of Australian industries during the course of this year does give rise to the perception these actions are being undertaken as a result or in response to some other factors.
"The doing so is completely incompatible with the commitments that China has given through the China-Australia Free Trade Agreement and through the World Trade Organization. It's incompatible with a rules-based trading system."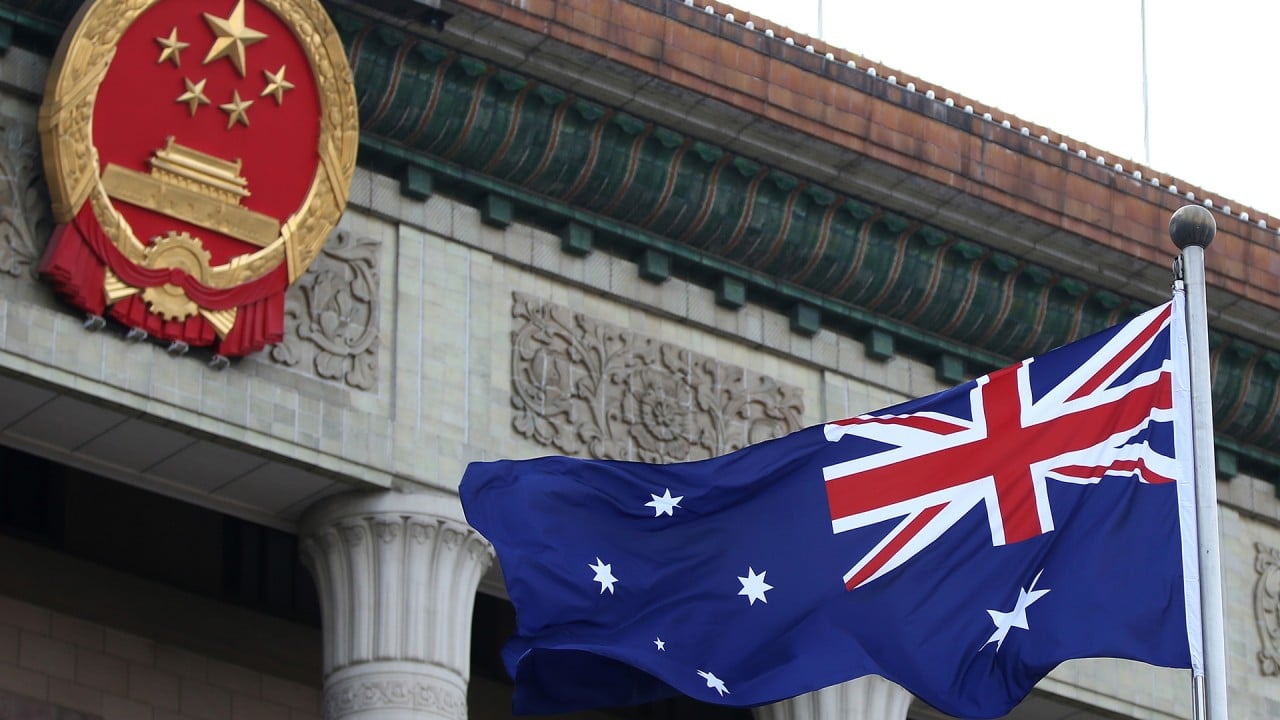 07:55
Australia ditched diplomacy for 'adversarial approach' to China and 'a pat on the head' from US
Australia ditched diplomacy for 'adversarial approach' to China and 'a pat on the head' from US
As members of the WTO, both China and Australia are entitled to pursue anti-dumping investigations against each other. Since 1995, Australia has launched at least 87 investigations against China, while China has initiated four against Australia, including the current wine anti-dumping case.
The provisional wine duties follow a seven-month escalating conflict between China and Australia that has seen several other trade actions.
It has also unofficially
suspended Australian imports
of coal, sugar, barley, lobsters, wine, copper and log timber since the start of November.
China also suspended
beef imports
from five major meat processing plants in Queensland and New South Wales in May due to mislabeling and contamination.