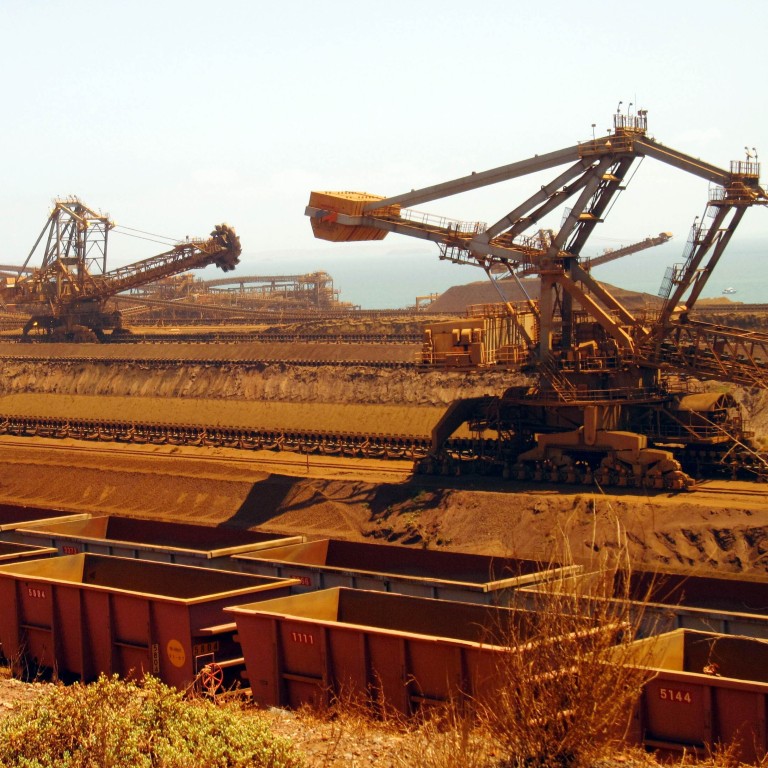 China-Australia relations: Rio Tinto makes anti-pollution deal with world's largest steel producer amid iron ore price controversy
Funding is an extension of last year's agreement between Rio Tinto, China Baowu and Tsinghua University to reduce carbon emissions in the steel supply chain
Chinese President Xi Jinping vowed earlier this month that China would reduce its carbon dioxide emissions by 'at least' 65 per cent from 2005 levels by 2030
Anglo-Australian miner Rio Tinto has agreed to invest millions of dollars in low-carbon steelmaking projects and research alongside the world's largest steel producer, China Baowu Steel Group, for the next two years, in a show of partnership as concerns of an iron ore trade rupture continue to froth.
The US$10 million investment is an extension of a 2019 agreement between Rio Tinto, China Baowu and Tsinghua University to develop and implement new methods to reduce carbon emissions in the steel supply chain. The money will be used to fund the joint establishment of a Low Carbon Raw Materials Preparation R&D Centre to develop lower carbon ore preparation processes.
It will go towards paying for work on carbon dioxide utilisation at the China Baowu Low Carbon Metallurgical Innovation Centre, which is researching new technologies to create a low-carbon steel industry.
"This investment with our partners at China Baowu is an important step in our climate partnership," Rio Tinto CEO Jean-Sebastien Jacques said in a press release, while indicating that the partners had already identified specific projects that could produce significant carbon-reduction solutions.
The Chinese industry has also taken steps to reduce emissions in an effort to line up with China's goal of being
carbon neutral by 2060
.
Earlier this month, at the virtual Climate Ambition Summit 2020, Chinese President Xi Jinping vowed that China would reduce its carbon dioxide emissions by
"at least" 65 per cent
from 2005 levels by 2030, raising the target slightly from the country's previous goal of "up to" 65 per cent.
Baowu chairman Chen Derong said the Chinese steel industry has reached a consensus that global climate change is a priority, but it will require "collective action" from all parties – both upstream and downstream – in the supply chain.
Rio's investment announcement comes at a delicate time in the industry, with soaring iron ore prices continuing to put pressure on steel mill margins.
Rio and its competitor, BHP, another major iron ore supplier to China, were
recently in discussions
with the Chinese steel industry body, China Iron & Steel Association (CISA), over the reasons behind the surging price of iron ore, which was sitting at about US$155 a tonne on Thursday morning.
Last week, it hit a record high of nearly US$160 a tonne, about twice the price at the start of the year.
The CISA voiced concerns that the current pricing was not conducive to the steel supply chain, questioning miners about reductions in shipments, and calling on Chinese regulators to investigate bullish iron ore derivatives trading on the Dalian Commodity Exchange that could be affecting the price of iron ore.
Both Rio and
BHP committed
to work with the Chinese steel industry to get to the bottom of the price anomalies while ensuring market and price transparency.
Baowu and its Baoshan subsidiary, another big steelmaker, have so far been able to mitigate the high iron ore prices as a result of their larger size and negotiating power on iron ore purchases, but the same could not be said for smaller steel mills, analysts said.
"Rising steel prices and the company's competitive cost structure have helped offset the high iron ore prices so far this year," S&P Global Ratings said in a note.
"Baowu's large procurement volumes and stable relationships with suppliers offer the company a cost edge over smaller steel mills.
"As the largest steel mill in the world, Baowu's strong market position will bolster its pricing power and ability to pass higher raw material costs to end-users, in our view," the note added.
Baoshan, too, would piggyback on its parent Baowu's large raw material procurement and get similar discounts, S&P said.
As escalating political tensions between China and Australia spill into trade that has seen Chinese restrictions imposed on Australian exports of coal,
lobster
and cotton, as well as anti-dumping and anti-subsidy measures against Australian wine and
barley
, there were growing concerns in Australia over the impact of the conflict on iron ore – the most significant trade between the two countries.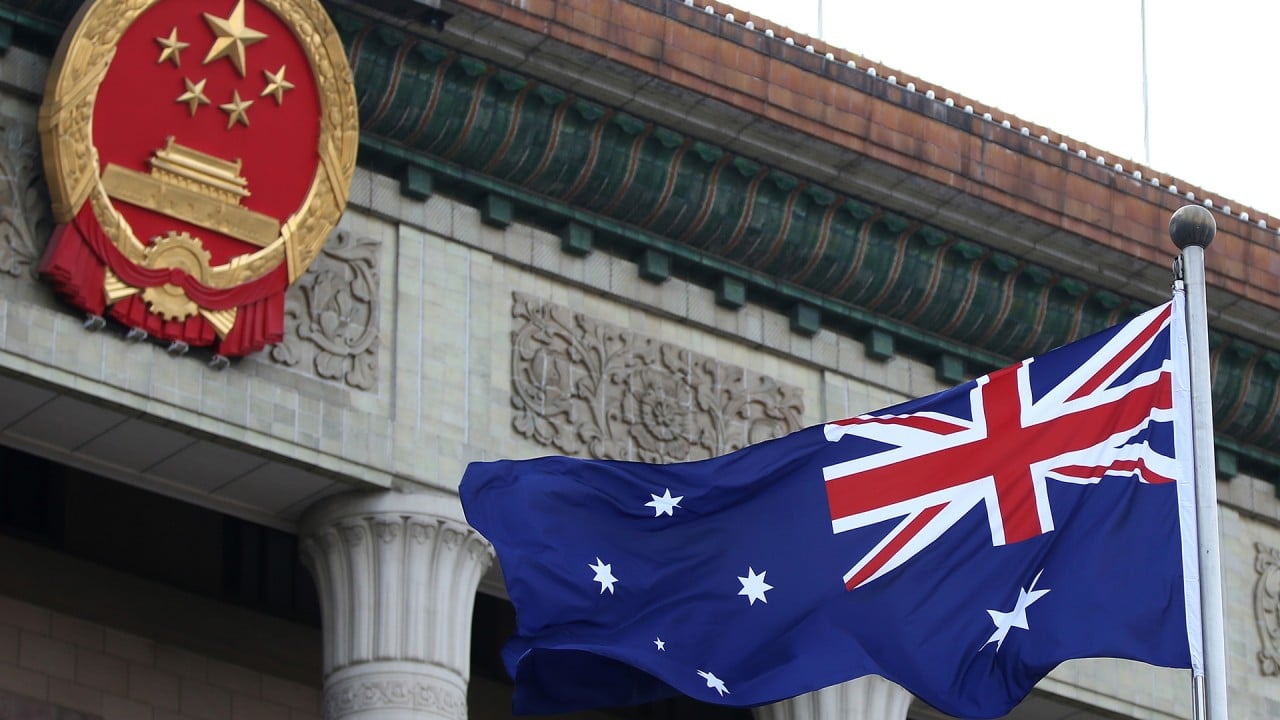 07:55
Australia ditched diplomacy for 'adversarial approach' to China and 'a pat on the head' from US
Australia ditched diplomacy for 'adversarial approach' to China and 'a pat on the head' from US
Both countries are dependent on each other for the supply and purchase of the steelmaking material. About 60 per cent of the China's iron ore imports come from Australia, and Australia sells about 80 per cent of its iron ore to China.
The most recent official Australian figures put the total value of its iron ore trade with China at A$84.9 billion (US$64.2 billion), for the July 2019 to June 2020 period.
Australian Senator and former resources minister Matt Canavan earlier this week called for the imposition of a levy on iron ore to China in retaliation against China's trade actions.
"The funds raised can be used to compensate the Australian industries harmed by China's actions," he said in an opinion piece published in The Australian.
"We could then signal that every time China takes further action against Australian exporters, the levy would go up. We could signal that the levy would be removed if China ended its unjustified trade restrictions."
When asked whether the Australian government would consider the move, resources minister Keith Pitt did not warm to that idea in an interview with the Australian Broadcasting Corporation, saying instead that the government would stick to working under a rules-based system and would adhere to all of its World Trade Organization and bilateral trade commitments.