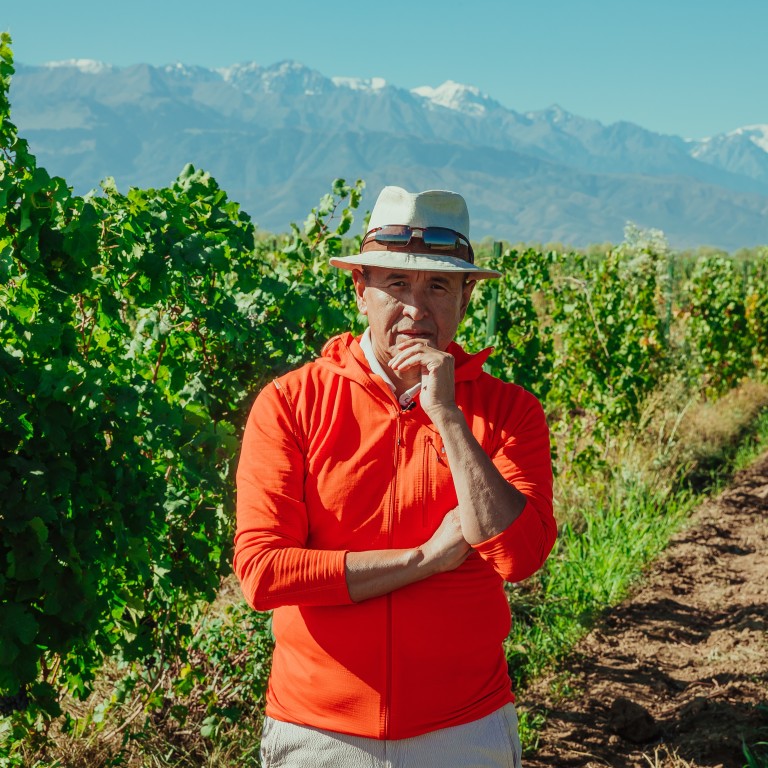 China-Australia relations: from Kazakhstan to Serbia, winemakers vie for piece of Chinese market amid trade dispute
Proximity to China and an abundance of arable land could see Kazakhstan well-positioned to take advantage of trade row between its neighbour and Australia
Up-and-coming wine exporters may be less able to meet demand like France and Chile can, but could instead target China's increasingly discerning middle class
Kazakhstani winemaker Zeinulla Kakimzhanov is pleased with the fresh inquiries he has been getting from Chinese wine importers in recent months.
Kakimzhanov, who owns the Arba Wine estate near Karakemer village in Kazakhstan's wine region of Almaty, already sells some Kazakh wines such as Rieslings, Pinot noirs, saperavi and aligoté in China, but has been looking to increase his exports given his proximity to China.
It takes only five days for his wine shipments to reach Shanghai by road.
"Perhaps such interest [among Chinese importers] is driven by the search for new sources of wine imports to substitute for wines from Australia," he said.
"China has long seen Kazakhstan as a good long-term partner in the import of agricultural products, especially since it fits the
Belt and Road Initiative
. The emerging trade-policy issues between China and Australia will accelerate this process. It will take time, but at least there is a start."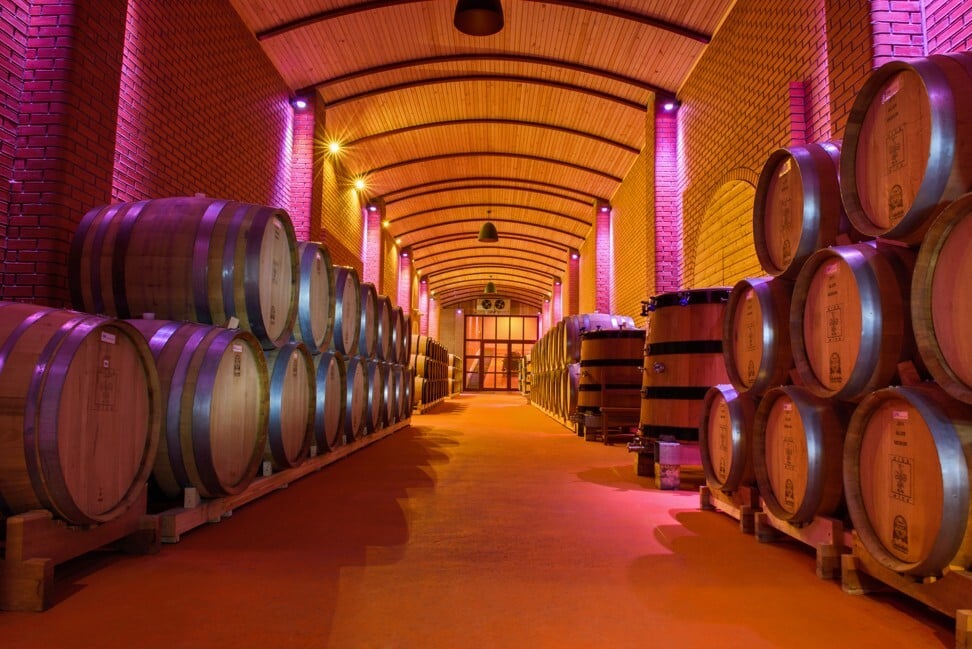 Kakimzhanov said he has been approached in recent months by private distributors with e-commerce channels from central and southern China, but he has yet to sign a new deal, as negotiations take time.
The
nine-month political conflict
between China and Australia that has taken a considerable toll on trade between the two countries could open doors for new exporters, according to analysts.
Winemakers elsewhere are among those seeing an opportunity to capitalise, especially after China imposed temporary prohibitive anti-dumping duties of up to 212.1 per cent and anti-subsidies of 6.4 per cent on
Australian wine imports
earlier this month.
The tariffs effectively double or triple the price of a bottle of Australian wine in China, making the market unviable for Australian winemakers.
The provisional measures will be in place until investigations conclude, likely by August, but it could be earlier.
In early November, Chinese importers were also
unofficially discouraged
from buying certain Australian products, including wine. The latest preliminary trade data from the Australian Bureau of Statistics shows that, in November, Australia's red table wine exports fell by 52 per cent after relatively strong export months in September and October.
Australia's competitors, including newcomers Kazakhstan and Serbia and existing major exporters such as Chile and France, stand to benefit, analysts said.
"Assuming these tariffs stay in place for a while, Chile probably stands most to gain, as it is able to offer the closest alternative in terms of varietals, packaging and value for money, for example," said Tommy Keeling, Asia-Pacific research director at IWSR Drinks Market Analysis. "There's no doubt that the disappearance of Australian wines would leave a big hole in the market."
But the world's wine exporters are also taking a realistic outlook on matching the volume that China receives from the massive Australian market, which has grown on the back of a strong local industry, abundant private investment and government support – conditions that may be lacking in other export countries.
According to research by IWSR Drinks Market Analysis, China imported about 122 million litres of Australian wine in 2019 at a retail value of about US$2.45 billion – second only to imports of French wine. Australian wines made up 25.8 per cent of China's wine imports.
In Kakimzhanov's case, rising to these kinds of production levels is the main stumbling block for his winery, but it is a situation that can be overcome with the right investment. Arba Wine has a production capacity of 400,000 standard-sized bottles of wine a year, but with a US$30 million investment, he said the winery could boost production to about 3 million bottles a year.
The same could be said for the whole of Kazakhstan, with its vast amount of land conducive to grape-growing. With enough capital, the country could fulfil 10 to 15 per cent of Australia's export volume in the near future, and up to 50 per cent in 10 years, according to Kakimzhanov.
Kazakhstan could also lift its export profile more rapidly if it could eradicate the domestic economic and political obstacles that are holding it back from "industrialising" and maximising output, although these reforms are slowing starting to occur, Kakimzhanov added.
"Kazakhstan is also yet to become a meaningful partner to China in terms of exporting agricultural products, but there is every reason for Kazakhstan to supply large volumes. Our key advantages are abundant land resources and proximity to China," he said.
Other vintners, including from potential new exporters such as Serbia, seem less interested in trying to fill a void left by a lack of Australian wines in China, mainly due to lack of a sophisticated supply chain, much like Kazakhstan.
A spokesman for Aleksandrovic Winery in Serbia's Vinca region near Belgrade said that while there were many producers in Serbia who could boost production, the Balkan country on its own could not replace Australia's exports in the Chinese market.
Many premium Serbian family wineries such as Aleksandrovic would also not be interested in making "industrialised" bulk wine like Australia does, he said.
Serbian wine guide Mileta Popovic said that even if fresh demand came from China, Serbia's mostly small wineries have a production capacity of no more than 200,000 litres a year – making them ill-equipped to handle Chinese import requirements.
"The last time I was involved in negotiations, the Chinese side wanted a guaranteed 500,000 bottles of red wine a year [about 375,000 litres], and a three-year contract, which no one in Serbia could accept," he said.
Rubin Company, which says it has the largest vineyard surface area in Serbia with 1,200 hectares (2,965 acres), is one of the few Serbian winemakers capable of meeting Chinese demand. It signed an export deal with China earlier this year, but said trade between the countries remains slow due to coronavirus disruptions. It did not see a rush of import inquiries after Australian wines were taxed.
While production volume is important, Kakimzhanov said, the next generation of wine exporters to China will not need to compete solely on volume.
He said Kazakhstan's signature organic wines offer a premium alternative to cheaper mass-produced wines from the bigger producers such as Australia, while meeting China's increasingly rising food standards and the changing palates of the Chinese middle class.
"The time has come when Chinese consumers have learned to appreciate natural products, including wine," he said. "The demand in China for good, bio-friendly agricultural products is exceptionally large and growing fast.
"As China's middle-class incomes steadily increase, the demand for natural bio-pure agricultural products will grow steadily as well."