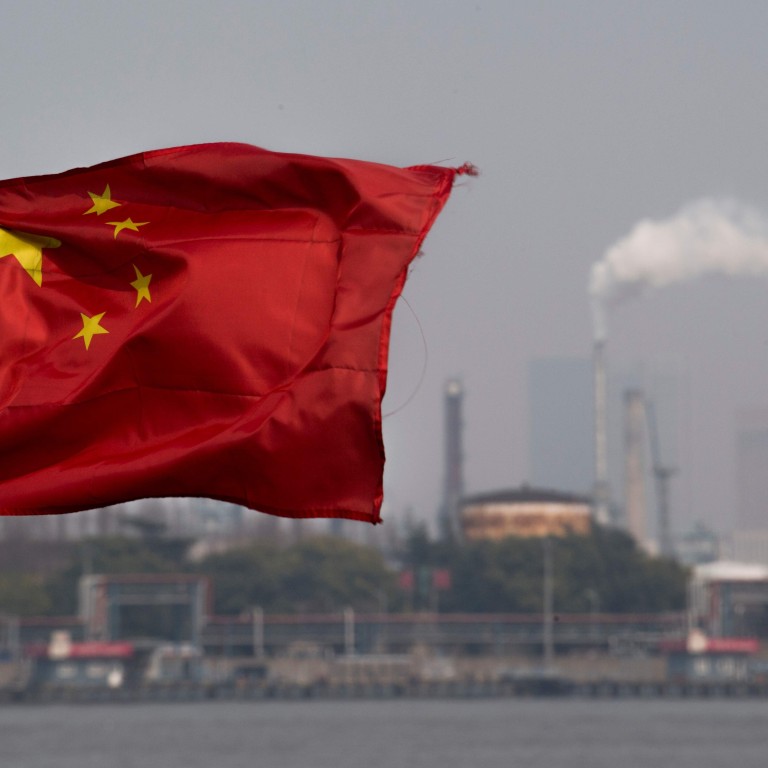 China-Australia relations: Beijing set to dominate refined oil exports in Asia-Pacific region, observers say
'The reason we see China as the main potential import source is the country's rapid increase in refinery capacity,' analyst says
Australia is set to close two of its last four refineries
A rapid increase in China's crude oil refinery capacity will see it dominate exports in the Asia-Pacific region, particularly to
Australia
where there are concerns of a vulnerability in the supply chain, analysts say.
Chinese exports of refined oil products to Australia rose from a few thousand tonnes before 2011 to nearly 300,000 tonnes at the end of last year, according to figures from China customs. And given the announced closure of two of Australia's last four refineries, its reliance on imports is expected to continue on that trajectory.
"The reason we see China as the main potential import source is the country's rapid increase in refinery capacity combined with a slower growth in domestic oil products demand in the long term," said Julie Torgersrud, an oil markets analyst at Rystad Energy.
"New, high-complexity refinery capacity starting up in China puts increased pressure on competing refiners in the APAC region, who are suffering from lower margins and usually have older, less efficient operations," she said.
"We expect a net decrease in refinery capacity of around 1.2 million bpd in this region in the next two years, compared to a net increase in China of 1.5 million bpd in the same period."
In the past six months, BP's Kwinana and ExxonMobil's Altona plants have announced closures while Ampol's Lytton plant is weighing up a shutdown due to its uncompetitiveness against Asian refineries.
Australia's fourth plant, Viva Energy's Geelong refinery, is taking short-term production payments from the Australian government in the first first-half this year while working on a longer term "fuel security package".
Politicians and experts in Australia have flagged their concerns about increasing reliance on China at the lowest point in their bilateral relations for many years, and as Covid-19 and worsening geopolitics signal a need to build self-sufficiency.
Torgersrud said India was also in the mix to export to Australia, which would allow for some supply diversification, but Beijing's push to lift export quotas in refined products and its refining capacity by 600,000 barrels per day (bpd) this year at a time when refinery capacity across the region was a sign of its dominance.
Australia's crude oil production and its refining have struggled against more cost-effective Asian refineries in places like Singapore, South Korea and now China.
Big crude oil producers tend to export to closer Asian refineries while Australia's own crude production is insufficient for its local refineries.
Torgersrud said the closure of Australia's refineries meant crude refining this year would drop by 50 per cent year on year, but with demand increasing, imports would rise by 18 per cent.
Oil and gas firm Vortexa's APAC lead analyst Serena Huang said shipping movements showed the rise in Australia's imports was already on course.
"Around 3 MR petrol cargoes were discharged into [Australia's] Kwinana port over February and March on average. Incremental barrels were seen arriving mainly from Singapore," she said.
"Australia's refined product imports are projected to rise further if ExxonMobil's Altona refinery shuts, although no firm timeline has been announced."
But Torgersrud said Australia, which imported about 65 per cent of its refined oil products, was turning its decommissioned refineries into import terminals to combat weakened supply chains. The Australian government had confirmed, in an assessment in 2019, new refineries would be a thing of the past, she said.
"When it comes to energy security, increased dependence on imports puts pressure on reliability of shipping and supply chains, but this is the reasoning behind old refineries converting to continue operating as import terminals, as these facilities will become increasingly important," she said.
That was echoed by BP and MobilExxon when announcing the closures of their plants.
"Regional oversupply and sustained low refining margins mean the Kwinana refinery is no longer economically viable. Having explored multiple possibilities for the refinery's future, BP has concluded that conversion to an import terminal is the best option," BP said in a statement that was repeated by ExxonMobil when it closed its Altona refinery.
A recent inquiry by an Australian parliamentary committee on trade and investment growth raised concerns over the vulnerability of its liquid fuel supply chains.
"Covid-19 has driven home Australia's dependence on overseas supplies of crude oil and a range of critical, refined products," the Cognoscenti Group said.
"Although the government has taken steps to reduce that dependence by establishing a sovereign petroleum reserve in the US, we are a long way from where we should be."