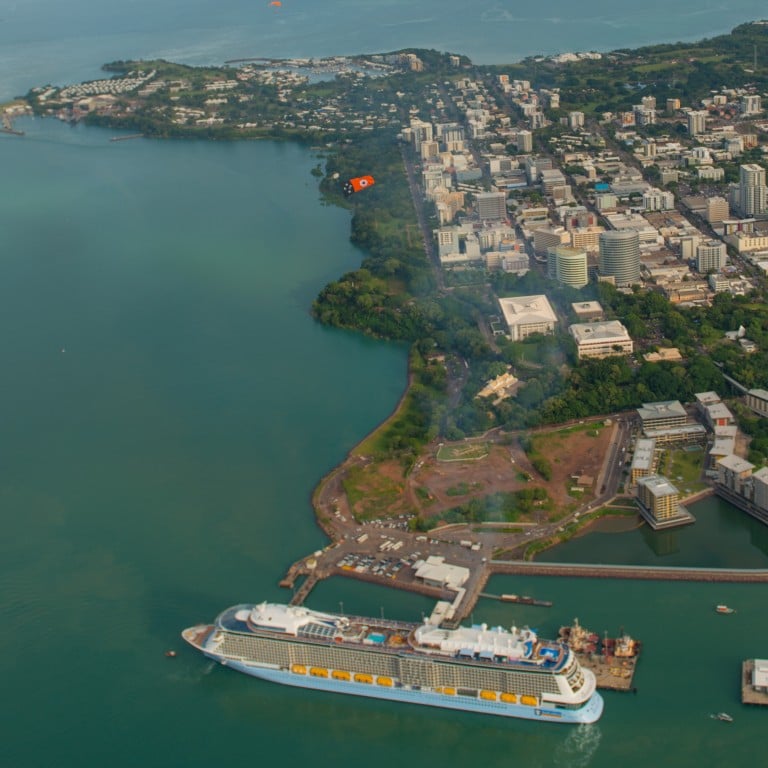 China-Australia relations: ripping up Chinese firm's Darwin Port lease could cost Canberra
A revocation of the 99-year deal on national security grounds could have serious financial and commercial ramifications
Lease by Landbridge Group began in 2015 and triggered a sharp reply from Washington over not being consulted about the deal
The Australian government may have to pay taxpayer-funded compensation to a Chinese company if its lease contract of Darwin Port is overturned on national security grounds, but experts say the government has no "immediate imperative" to terminate the deal.
An Australian parliamentary inquiry's
call last month
for the government to consider revoking the 99-year lease to Landbridge Group has gained momentum after Minister for Defence Peter Dutton confirmed to
The Sydney Morning Herald
on Sunday that his department was looking into whether Landbridge should relinquish its lease under a set of critical infrastructure laws passed in 2018.
Such a move could also jeopardise Australia's sovereign risk rating – the level of interest a country has to pay for loans and credits – and would surely serve to further strain relations between Beijing and Canberra that have gradually worsened over the past year.
As Canberra's concerns over Beijing's impact on Australia's national security continue to mount, former prime minister Kevin Rudd also weighed in last week, saying Canberra should conduct a cost-benefit analysis to determine whether the lease to Landbridge was justified.
But unlike the axing of a non-binding Belt and Road Initiative memorandum of understanding (MOU) two weeks ago, the revocation of this deal could have financial and commercial ramifications, as it is a commercial contract, and would not be a simple tear-up like the MOU, experts say.
"Both parties have obligations under the terms of the lease, and the initial question is simply whether those terms are being met at this stage," said John Garrick, a business law academic at Charles Darwin University. "If lease terms are not being met, there are standard procedures to follow for terminating a lease based on non-performance of an essential term, for example.
"But termination is extremely unlikely through the [Foreign Investment Review Board]. More likely, termination would come from a commercially negotiated mutual agreement that the lease is not viable."
The review of the Darwin Port lease comes amid a political conflict that
began in April 2020
when Australia failed to consult Beijing before pushing for an international inquiry into the origin of the coronavirus.
The 99-year lease was a commercial contract signed by the Northern Territory government and Landbridge, with Landbridge paying A$506 million (US$393 million) to run the port's operations. The Northern Territory government had been trying to get Canberra to invest and upgrade the port for 30 years before it put out a tender that was subsequently won by Landbridge in 2015.
However, the controversy surrounding the deal escalated after Washington – which has a
US marines base at Darwin Port
– took umbrage with Canberra for not being consulted about the deal.
Aside from being a commercial port, it is also a base for Australian defence forces as well as the United States marines. But Landbridge is allowed to access only the commercial end of the port, and the company cannot invite naval visitations without government approval.
The territory government also retains a 20 per cent stake in the port operator, according to Garrick, and has a say in key appointments such as the chief executive and chief financial officer, but does not share in any profits that Landbridge makes.
In a foreign investment framework inquiry that concluded in 2016, Australia's Department of Defence reaffirmed that it did not have security concerns with the lease, and neither did the Foreign Investments Review Board or the Australian Security Intelligence Organisation.
Despite giving it the green light back then, the government can still revisit the validity of the deal, according to Stephen Kirchner, director for trade and investment at the University of Sydney's United States Studies Centre.
"I think it would reflect the fact that the original transaction was not given adequate whole-of-government scrutiny and was entered into with inadequate consultation with the US government. The government is cleaning up after itself now that it has the formal powers to do so," he said.
While the Australian government has the right to overturn such deals, as Beijing is aware, Garrick said there was no imperative by Canberra to terminate the lease.
If it does get terminated, however, Landbridge would be entitled to seek compensation – a likely sticking point – because unlike the belt and road MOU, this was not a government-to-government agreement but a commercially executed contract, says Daryl Guppy, a Darwin-based trade expert who has worked with the Northern Territory government on engagement with China.
"Ensuring that compensation is adequate is a difficult equation to solve," Guppy said. "The federal government has been known to frequently pay far less than the value of an asset when compulsory acquisition has been used."
An alternative would be for the government to buy out Landbridge, but either way, these initiatives need not be wrapped up in the "anti-China and drums of war rhetoric", he said.
"This noise serves domestic political purposes and ignores the international consequences," Guppy added. "It is ironic that, if the dire warlike conditions predicted by the China hawks did develop, the Darwin port improvements made by Landbridge would be most welcome [for Australia], because the old neglected port would not have been fit for purpose."
Additionally, Australia's sovereign risk profile could also be compromised with future foreign investors being more guarded about doing business in Australia, Guppy said.
Landbridge did not respond to a request for comment.