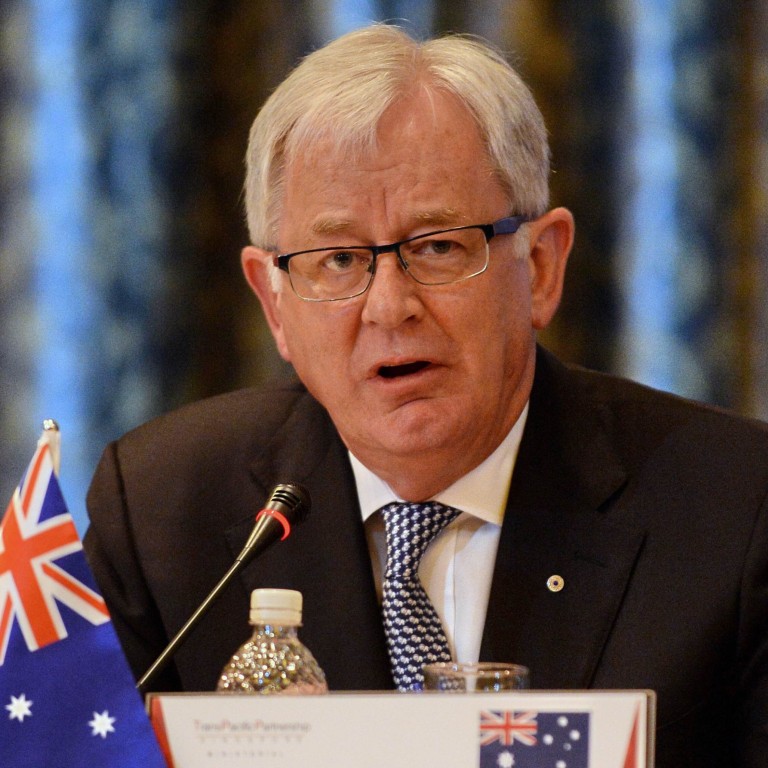 China-Australia relations: suspended talks 'unfortunate' tit-for-tat retaliation but Canberra can 'consider itself lucky'
China 'indefinitely suspended' the China-Australia Strategic Economic Dialogue on Thursday amid ongoing tensions between Beijing and Canberra
Former Australian trade minister Andrew Robb said it would now be difficult to resolves differences without face-to-face talks
China's move to suspend high-level trade dialogue with Canberra will formalise the breakdown in communications between the two governments already locked in a year-long conflict and could set back any hope of reconciliation, former Australian trade minister Andrew Robb said.
On Thursday, China's top economic planner, the National Development and Reform Commission (NDRC)
"indefinitely suspended"
the China-Australia Strategic Economic Dialogue and all activities under the initiative citing ongoing "cold war" rhetoric from Australian politicians and the "current attitude of the Australian Commonwealth Government toward China-Australia cooperation".
The move is viewed as Beijing's retaliation for Canberra tearing up
Victoria state's non-binding Belt and Road Initiative Memorandum of Agreement
with China last month, and while it will bear little impact on actual trade, it will whittle down the relationship further, according to James Laurenceson, director of the Australia-China Relations Institute at the University of Technology Sydney.
"This very high-level meeting cancellation is most unfortunate," Robb, who took part in the inaugural China-Australia Strategic Economic Dialogue in 2014, told the South China Morning Post.
"It is more and more difficult to resolve our differences if we don't have face-to-face discussions. Direct face-to-face communication is fundamental to beginning the rebuilding of our political relationship."
The NDRC referred to recent measures by Australian politicians "to disrupt the normal exchanges and cooperation between China and Australia out of cold war mindset and ideological discrimination" as reasons for the move.
The China-Australia Strategic Economic Dialogue is one of many bilateral meetings used to strengthen relations between the two countries, with the last meeting held in 2017.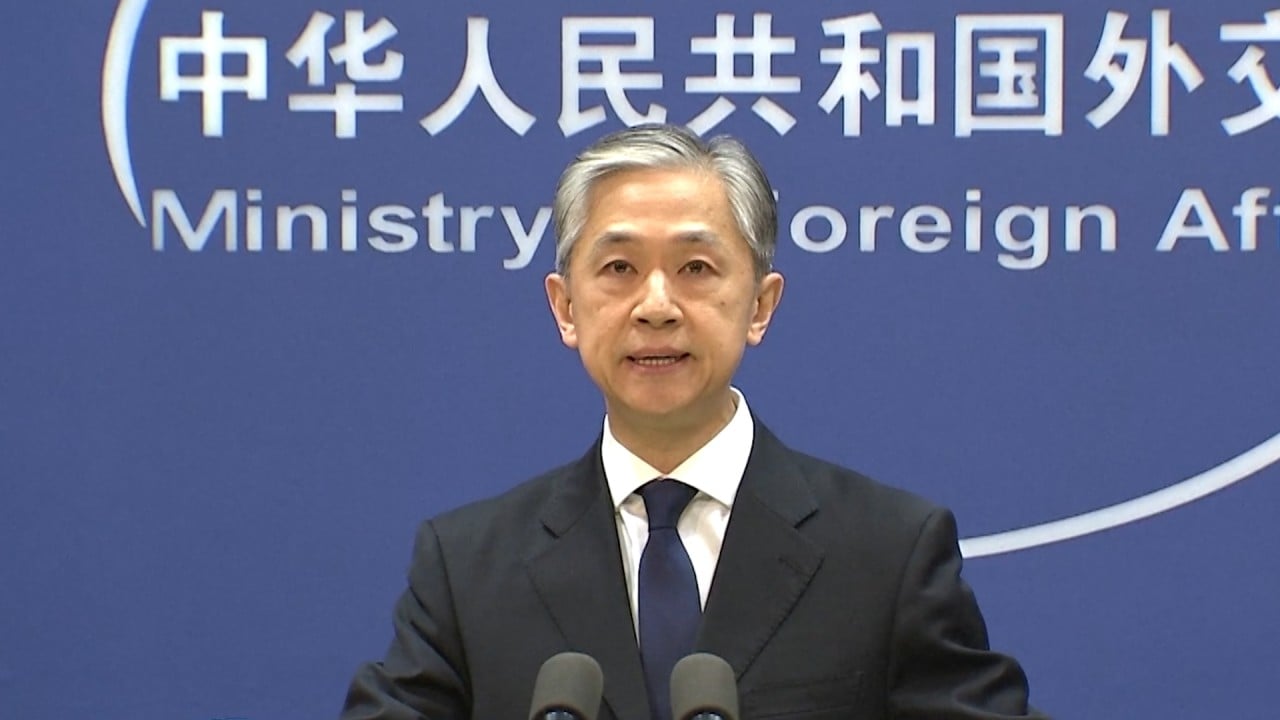 01:00
China-Australia tension rises as Beijing suspends high-level economic dialogue 'indefinitely'
China-Australia tension rises as Beijing suspends high-level economic dialogue 'indefinitely'
Then, the NDRC said the two sides discussed the opportunities at hand for further trade and the potential for deeper engagement.
The Australian government also said the dialogue – one of its "premier" bilateral economic meetings with China – would explore more trade opportunities for Australian and Chinese businesses.
But on Thursday, Australian Minister for Trade Tourism and Investment Dan Tehan expressed his disappointment at the axing of the dialogue.
"The Strategic Economic Dialogue, which was last held in 2017, is an important forum for Australia and China to work through issues relevant to our economic partnership. We remain open to holding the dialogue and engaging at the ministerial level," he said in a statement.
The suspension of the agreement, which was created out of an agreement between the NDRC and Australia's Treasury department in 2008, holds more of a symbolic value, Laurenceson added.
"It looks pretty clear that it's a tit-for-tat," he said.
"We always knew there would be retaliation from China for Canberra tearing up the Victorian government's [belt and road] agreement. If this is the extent of it, Canberra would probably consider itself lucky."
But, according to Laurenceson, it is still not a good sign as it adds to a list of closed conversation channels between the countries that could diminish working relations in the long run as these avenues are crucial for governments to work out any issues, including trade.
"It's plainly not a positive development. We have leader level dialogues suspended, ministerial level dialogue suspended, and now bureaucratic levels," Laurenceson said.
The latest five-year review of the Chafta, however, fell through late last year as neither government moved forward with discussions amid China's unofficial trade blocks on a series of Australian goods late last year, including wine, lobsters and coal.
Canberra was seen to be making an attempt recently to tone down its rhetoric with Beijing after over a year of tensions, but the cancellation of Victoria's belt and road deal last week followed the Australian parliament having already called last month for the government to consider revoking a 99-year lease of Darwin Port to Chinese-owned Landbridge Group.
Tehan had earlier also said a letter he sent to his counterpart, new Chinese commerce minister Wang Wentao, in January remained unanswered.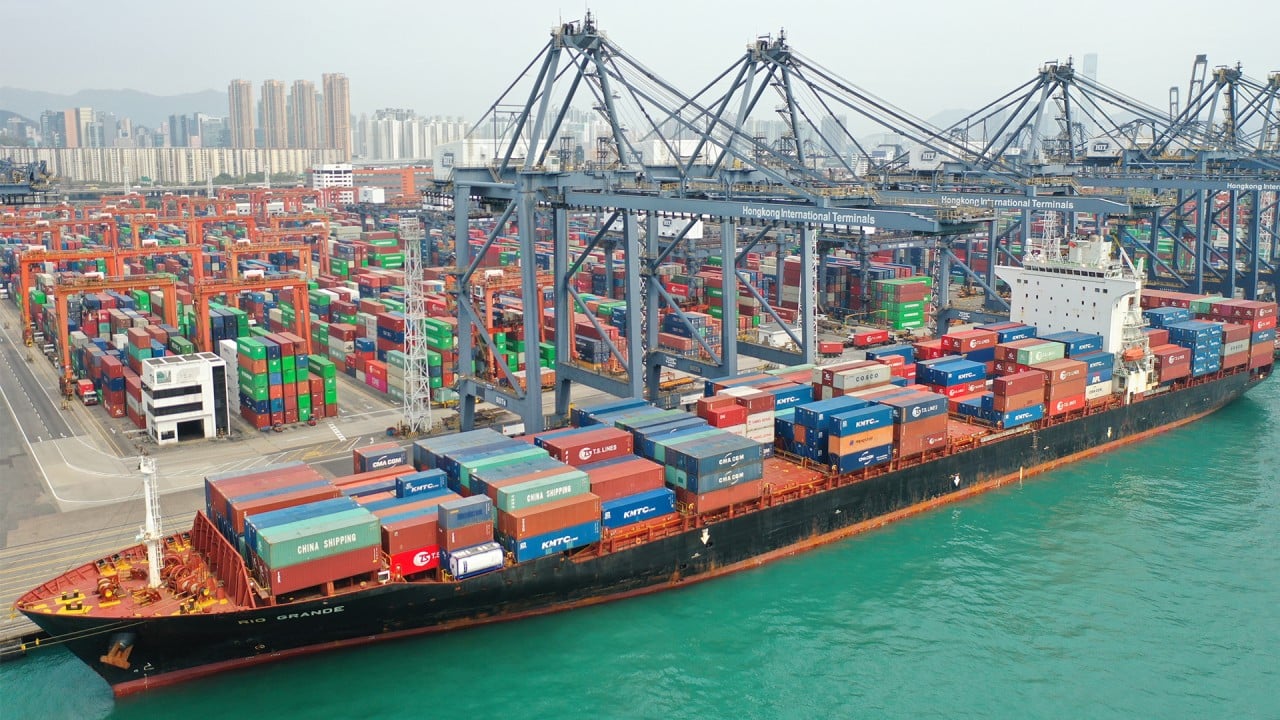 09:20
Trade 'only one part of the battle' in China-Australia dispute, says legal expert Bryan Mercurio
Trade 'only one part of the battle' in China-Australia dispute, says legal expert Bryan Mercurio
In recent weeks, Australian politicians such as defence minister Peter Dutton said that a war with China over Taiwan should not "be discounted" and that everyday Australians were with the government and understand the threats posed by Beijing, while home affairs secretary Michael Pezzullo said free nations continue to hear the "drums of war".
Ties between the two nations are primed for a step change, following the suspension of the dialogue, Economist Intelligence Unit Asia analyst Waqas Adenwala said.
In trade, while Australia is expected to diversify further away from China, it will be insufficient to offset the fall in Chinese demand, according to Adenwala.
China is unlikely to disturb the
iron ore supply chain
with Australia, but China's rising steel stockpile, increasing use of scrap steel and pursuit of alternative iron ore suppliers could change this dynamic, while in defence, Australia will likely expand military ties with India and Japan, Adenwala added.