Xinjiang
Get more with myNEWS
A personalised news feed of stories that matter to you
Learn more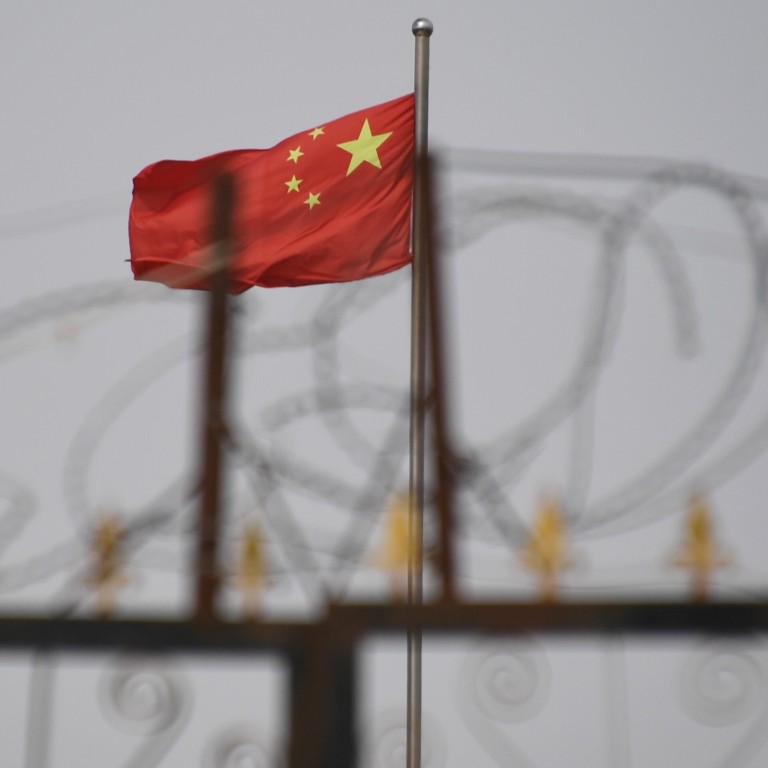 US firms in China 'confused' by new Biden warning on Xinjiang supply chains risks
The White House update on Xinjiang supply chain risks adds pressure on American companies to cut exposure to the region
US firms say the announcement lacked detail on compliance, but threat of reputational damage will compel them to take action
American businesses in China have expressed confusion and concern about a new advisory from the Biden administration on their
Xinjiang
supply chains, saying compliance will require a significant amount of time and effort.
The immediate reaction underscores how difficult – and costly – it will be for US companies to fully extricate themselves from production lines that contain
Xinjiang
-made products, while potentially acting as a deterrent for American companies to establish operations in the mainland.
Nevertheless, the reputational damage for companies not following the new guidelines – which were issued on Tuesday – is likely to be sufficient motivation for companies to comply as quickly as possible.
"No Western firm will touch a
Xinjiang
commodity for fear of being associated with the liability and the negativity," said a China-based US business owner, who asked not to be named due to the sensitivity of the issue.
"Most won't even know if they do have an insignificant, small component from that region. Now they're going to waste tonnes of resources to figure that out and control it."
The businessman, who specialises footwear and apparel supply, said the advisory is likely to require contracting third-party auditors or introducing some other "cumbersome system" to ensure compliance, which would ultimately be passed on to the consumer and hurt profit margins.
"Just like we paid for the
trade war
in the last administration. It gets added on, and never taken off."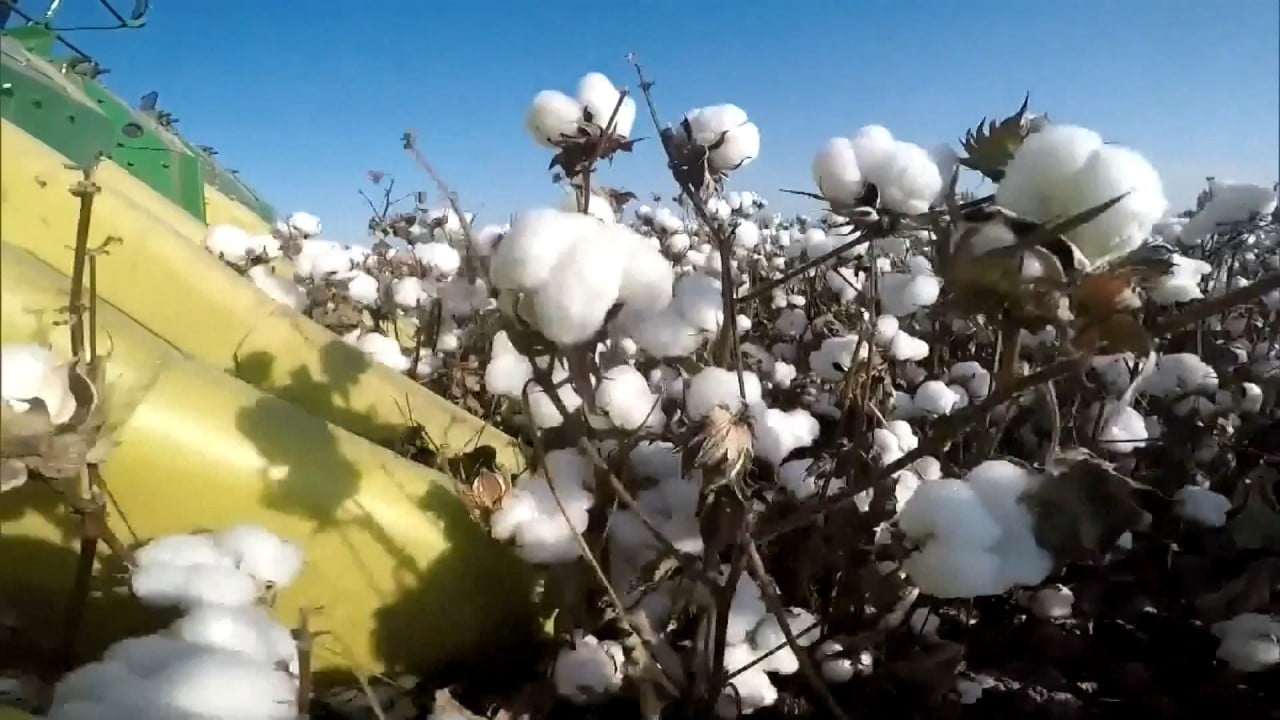 01:08
Xinjiang, China's top cotton producer
Xinjiang, China's top cotton producer
The updated guidance is part of the Biden administration's ongoing efforts to hold China accountable for alleged human rights abuses, including forced labour, in the Xinjiang Uygur autonomous region.
On Wednesday, the US Senate
passed the Uygur Forced Labour Prevention Act
to ban the import of products from Xinjiang. Passed by unanimous consent, the bipartisan measure still needs to be approved by the House of Representatives before it is signed into law by President
Joe Biden
.
Gao Feng, a spokesman for China's commerce ministry, said both actions by the US have seriously undermined the security and stability of the global supply chain. "It is not good for both China and the United States, and not good for the recovery of the world economy. China firmly opposes it," said Gao on Thursday.
Tuesday's advisory, which revises a warning issued a year ago, expands the list of products in which "labour abuses may be taking place", including cotton, tomato products, human hair wigs, viscose and polysilicon.
Backed by pages of detail describing the legal and reputational risks for firms with links to Xinjiang, it said entities that do not cut exposure could run "a high risk of violating US law", given the "severity and extent" of the suspected rights abuses in the far western region.
The update is not legally binding, with the "sole intent" to provide information to concerned businesses and individuals. However, it adds to previous warnings from Washington and raises the stakes for those who do not comply.
Beijing vigorously denies rights abuses in Xinjiang and on Wednesday the State Council, China's cabinet, issued a white paper detailing the country's progress in "protecting the rights of all ethnic groups" in the region.
"China has given priority to securing and improving people's wellbeing, advanced various undertakings in Xinjiang, and shared the fruits of reform and development with people of all ethnic groups, so as to guarantee their equal rights to participation and development," the document said.
A Hong Kong-based lawyer, who represents US businesses on compliance issues, said clients have already asked for clarification on what the advisory means. Companies are confused as the announcement was not of a "gold standard" template, which provided details on compliance.
"Cotton from Xinjiang may well be shipped to Vietnam, Bangladesh or Korea to be further made into clothes, is the US going to block all the garments? Impossible," said the lawyer, who could not speak publicly on the issue.
"I think this issue is very unresolved, but the cost is real, real enough to affect everyone doing business. Now it is too difficult for businesses because you cannot meet the standards of compliance."
A former US government official, speaking on condition of anonymity, also outlined the challenges for businesses.
"Distributors and manufacturers who may have subcontractors are already struggling with how to certify that there's no Xinjiang cotton in their supply chain … in a way that is also in compliance with
China's anti-sanctions law
, which looks very serious."
Political tensions between the world's two largest economies, which are expected to persist for at least another couple of years, have become the primary challenge for US business in China, according to a report by the American Chamber of Commerce in China released in May.
European companies are also reviewing connections to Xinjiang, with Germany passing a law in June that requires companies above a certain size to ensure there are no human rights abuses in their supply chains, said a Beijing-based expat business association executive.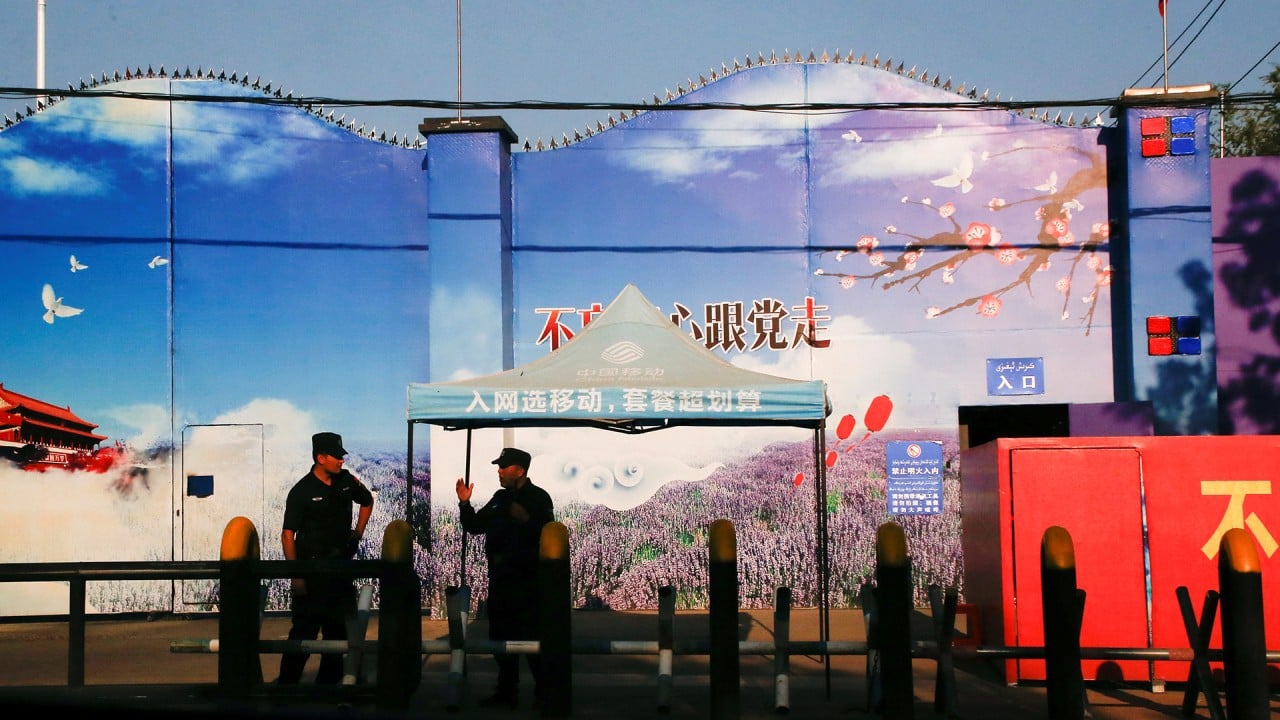 02:27
US declares China has committed genocide in its treatment of Uygurs in Xinjiang
US declares China has committed genocide in its treatment of Uygurs in Xinjiang
"European companies are very active in reviewing all of their arrangements and my understanding is that American companies are doing something similar because, a lot of the time, if you are buying from a supplier, you have no idea if some of the inputs … are coming from that part of the world [Xinjiang]," said the executive, who did not want to be named.
Despite the trade warnings from Washington, foreign direct investment (FDI) – excluding banking, securities and insurance – into China is still rising. It grew 33.9 per cent in dollar terms to US$90.96 billion in the first half of the year, according to commerce ministry data released on Wednesday.
FDI into China's western region, including Xinjiang, increased by 6.1 per cent, while it was in the double digits for other provinces.
Paul Gillis, a professor at Guanghua School of Management at Peking University, said continuous advisories and sanctions could see US companies reduce the scale of their Chinese operations, as some may exit because there were "too many hassles to deal with".
The latest announcement may be part of a plan to raise the cost of doing business in China, so companies reconsider going there when simpler alternatives are available, he added.
"I think everybody's going to be confused as to what they're supposed to do. The problem is of course you don't want to get on the wrong side of the US government any more than you want to get on the wrong side of the Chinese government, so I think they put companies in an awkward position," said Gillis.
Philip Richardson, the American owner of Trueanalog Strictly OEM, an audio equipment manufacturer in Guangdong province, said Biden was not helping repair the
US-China relations
hip.
"Biden is acting like a policeman in China, which nobody asked him to do," he said. "[He] is simply acting like a hero to garner more votes because we are approaching midterms," said Richardson.
"There are many ways to relabel a product. Factories are much smarter than his legal team."
Additional reporting by Amanda Lee and Orange Wang