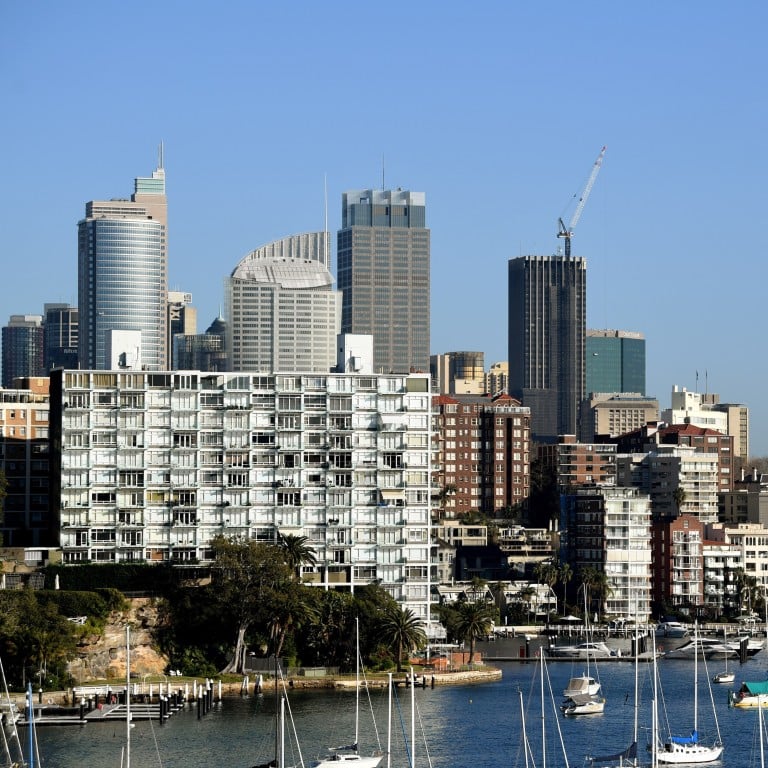 Chinese buyers abandon Australia's housing market, still get blame for rising prices
Right-wing figures blamed Chinese for stoking Australia's 2015 housing boom. Six years on and foreign buyers have fallen 80 per cent, yet prices are even higher
Toxic geopolitics, media sensationalism, opportunistic politicians and plain old racism contribute to scapegoating, experts say
At an auction of a house in the affluent Sydney suburb of Chatswood in 2015, a group of protesters stunned prospective bidders when they turned up with placards decrying foreign homebuyers.
"Keep the Aussie dream alive," the signs said. "We don't want your dirty $$".
Earlier that year, residents of another affluent Sydney suburb, Lane Cove, were shocked to find in their letterboxes fliers titled "Stop the Chinese Invasion" blaming Chinese property buyers for pushing up home prices while claiming they were "ethnically cleansing" Australian families from their suburbs.
The right-wing Party for Freedom's chairman Nick Folkes claimed responsibility for the pamphlets, telling local media he was not
racist
and was targeting Chinese nationals not Australians of Chinese heritage. Later that year, he gave an interview saying Islam was not compatible with the
Australian
way of life.
Australia was then in the midst of one of its hottest housing booms in years. Between 2013 and 2018, Australia experienced both staggering house price rises and a new phenomenon, a surge in Chinese property investors as pent-up wealth from the mainland poured into investment opportunities overseas.
Then, the median price for a house in Sydney reached an eye-watering high of A$1 million (US$750,000) while in Melbourne, the second biggest Australian city, it reached nearly A$700,000.
That boom has since been superseded by a fresh one this year, bearing similar hallmarks including record-low interest rates and a shortage of houses.
But this time around one thing is missing: Chinese buyers. Since 2015, the peak of the previous boom which ran roughly between 2013 and 2018, applications from overseas buyers to purchase residential property in Australia have fallen over 80 per cent due to prohibitive measures including taxes and surcharges and controls on capital transfers put in place by both Australia and
China
.
Even so, that has not stopped many Australians from blaming Chinese buyers for the rising prices. A recent survey of Australian views of China by the University of Technology Sydney's Australia-China Relations Institute (ACRI) and its Centre for Business Intelligence and Data Analytics (BIDA) between March and April this year found that more than 80 per cent of respondents believed Chinese buyers were driving up current house prices.
Most people with those views also described themselves as voting for the Liberal and National parties, which form the coalition government.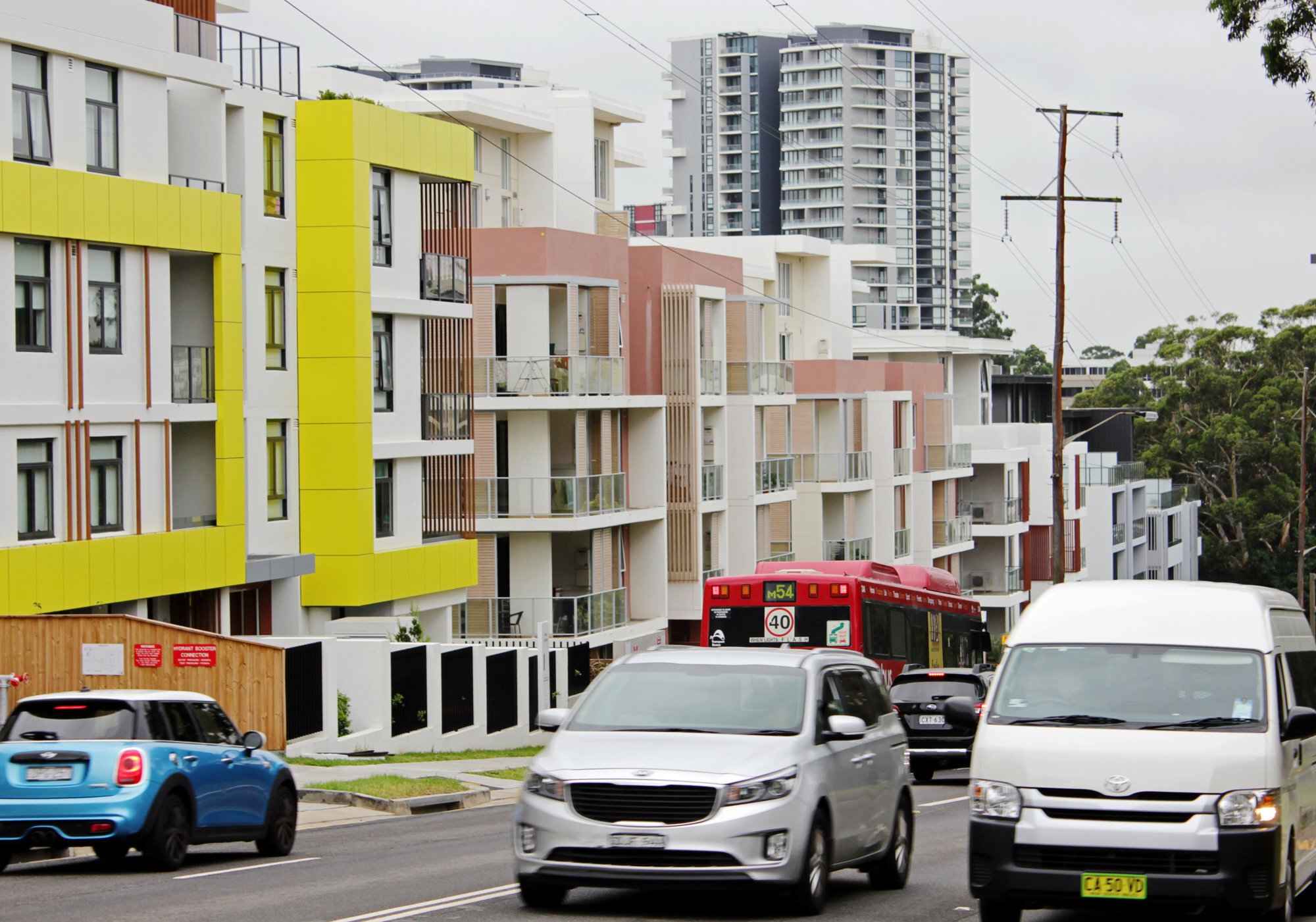 The data
According to leading housing analyst CoreLogic Australia's Tim Lawless, the present boom is "predominantly fuelled by local demand, spurred on by record-low mortgage rates and a stronger than anticipated economic recovery, which has lifted consumer sentiment to above average levels".
Online property platform REA Group's director of economic research Cameron Kusher said government stimulus and higher rates of savings due to closed borders were also fuelling demand.
Citing the NAB Residential Property Survey, one of the few studies tracking the number of foreign buyers in Australia's housing market, Lawless said foreign buyers currently made up a record-low 3.7 per cent of total new homebuyers.
The latest version of the most closely watched yardstick for foreign buyers applying to buy residential real estate, the Australian Foreign Investment Review Board's annual report - the most recent report was published just three weeks ago - shows the number of approvals is now about half the number at the peak of the last boom around 2015 -2016.
Author of the NAB surveys and NAB chief economist Alan Oster said that while investors – both local and foreign – drove up prices in the 2013-2018 boom, this time round local owner-occupiers, including first-home buyers, were stirring up activity.
In this boom, he said, "Chinese buyers aren't driving house prices".
Housing experts say that while Chinese buyers – like any group of buyers – contribute upwards pressure on house prices, they are not the only factor.
"Other factors have arguably shown a more pronounced impact on Australian housing cycles, including the cost of debt [interest rates], credit policies, government incentives, supply levels and net migration rates," Lawless said.
Despite the drop in Chinese buyers, Sydney's median house price has now surged to A$1.3 million (US$962,000). Melbourne's is close to A$1 million.
In June this year CoreLogic Australia said the national annual growth in home values had hit 13.5 per cent, beating records in the last boom when there were more Chinese buyers.
Lingering sentiments
One of the few Australian researchers to have studied the composition of Chinese buyers in the housing market is Dallas Rogers, director of the University of Sydney School of Architecture, Design and Planning Programme.
Rogers said he was surprised Australians were still worried about individual Chinese investors, given the drop off in numbers.
"These findings are somewhat consistent with surveys conducted at the height of the Chinese foreign investment boom in Australia. I think we're seeing the long tail of the very strong media narrative about Chinese investors driving up property prices in Australia," he said.
"I also suspect that the tense geopolitical landscape between
China and Australia
is probably at play here too. A tense geopolitical environment is never good for doing transnational business, and I think we're seeing this in the data too."
In 2015, Rogers and his colleague Hans Hendrischke found Chinese investors made up just two per cent of buyers in the Australian residential market.
The ACRI survey author Elena Collinson said persistent views that Chinese buyers "price out" local Australians, even when data points to the contrary, showed how "myths and misconceptions can take on a life of their own, especially when tethered to more deep-seated anxieties".
Those anxieties explain the inability of Australians to see past logic and facts, ACRI director James Laurenceson said.
"In the case of Chinese investors and Australian residential house prices, it's hard to go past xenophobia playing a significant role. The data does not support any strong association and when regulators have checked compliance with the rules, no major gaps have been identified," he said.
Some Australians might even think Chinese-Australians were buying on behalf of their Chinese relatives and were bent on "concocting an allegation that Chinese investors were uniquely dedicated to evading the rules", Laurenceson said, "in ways and to an extent that American investors, for example, are not".
Like Rogers, Laurenceson said the mainstream media had a big part to play in shaping these pervasive views.
"Many would blame the Australian media as a collective for not conveying the facts to the general public. Or taking a couple of anecdotes and using these as the basis to make a much bigger, not actually well-supported claim," he said.
"And indeed, some media elements – tabloids, radio shock jocks – do seem happy to tap into and further inflame the racism that so often lurks just beneath the surface of Australian society."
Despite media sensationalism, Australian politicians should take the lead in educating the Australian public but had not, Laurenceson said.
"They have ample opportunities to explicitly debunk the myths," he said.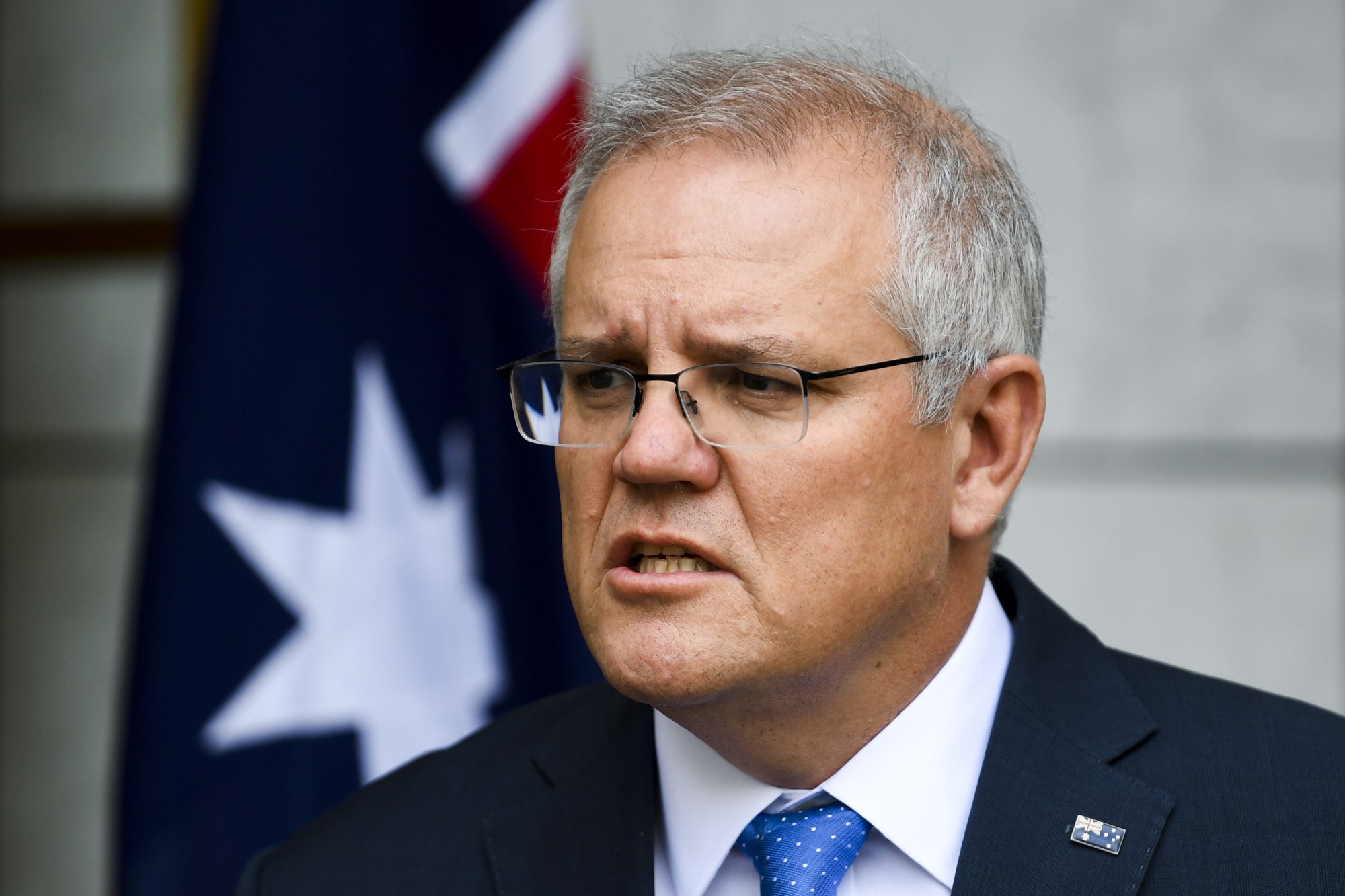 Politics of race
Political observers said there was a reason for this. The Liberal/National Coalition government led by Scott Morrison saw talk of being tough on national security and milking rising fears of
China
and a broader
xenophobia
among Australians as its winning ticket in a federal election that must be called by May next year, they said.
With China being portrayed as a bully in the region by Australian mainstream media – particularly when it acts more assertively on its policies – Australians saw China in very negative terms and supported the Australian government rhetoric.
Indeed, the ACRI survey showed that while Australians wanted a relationship with China, they also wanted the Australian government to be tougher on China.
Right-wing voting Australians showing a distaste for Chinese buyers is not new.
Right-wing politicians such as Pauline Hanson, who made headlines in 1996 for whipping up anti-immigrant sentiment, have long campaigned against the Asian or Chinese "invasion" of the Australian housing market.
In the last boom, Hanson told local media there was "no way in the wide world" she wanted Australia to become "Asian-ised".
"You go and ask a lot of people in Sydney, at Hurstville or some of the other suburbs. They feel they have been swamped by Asians and, regardless of that now, a lot of Australians feel that Asians are buying up prime agricultural land, housing," she said in 2016.
She also criticised Chinese international students – who made up a large proportion of Australia's then A$40 billion (US$30 billion) international education industry – for buying new homes.
In Australia, foreigners are limited to buying newly built properties – a policy that is set out in Australia's foreign ownership legislation with the aim of increasing Australia's housing stock and whose construction in turn generate local jobs, economic growth and more wealth.
Chinese migrants to Australia are not in the same category, as they are local buyers and are entitled to buy both new and second-hand homes, although there are deep suspicions some of these migrant "stand-ins" are buying on behalf of their non-Australian investor-relatives, as Laurenceson alluded to.
Canberra think tank The Australia Institute said that despite not having evidence to back her claims, Hanson had created an anti-Asian and more particularly anti-Chinese view through a "narrow and politically charged lens of immigration, ethnicity and the defence of a predominantly white, Anglo-Australian/European-Australian".
The institute's director of international and security affairs Allan Behm attributed this to a race-based xenophobia that ran far deeper in the Australian psyche than most people would think.
Even though people from Britain, the US and Belgium together make up more than 50 per cent of foreign owners of assets in Australia while people from China account for just 2 per cent, according to the department of trade, more people are worried about buyers of Asian descent than those who are "fair-haired and blue-eyed".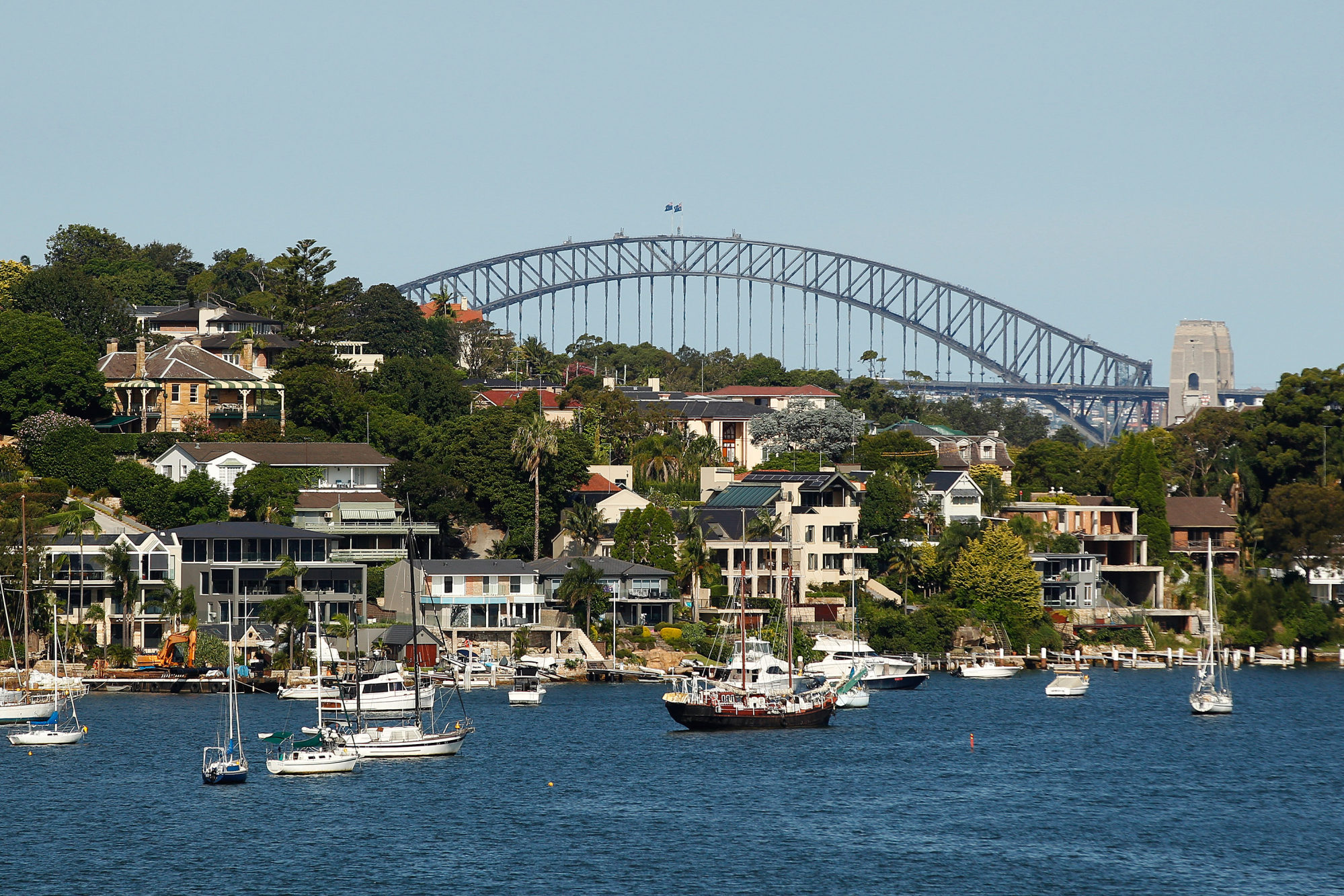 Lack of information
Kaz Ross, a University of Tasmania lecturer in Asian Studies, said a lack of publicly available data coupled with a misleading mainstream media had led to shortsightedness about Chinese housing investments.
"There is a paucity of accurate information about overseas ownership of land and property in Australia generally. All of this adds up to misinformed Australians blaming the inequalities in the property market on a convenient target – Chinese people – regardless of the facts," she said.
"Australia's 'Asia literacy' is diminishing rather than improving ... the Liberal government has turned away from educating the population about China in particular and Asia in general."
Australia's fear and dread of China and Asia was magnified during the coronavirus pandemic when Australian neo-Nazis and members of the far right targeted Asian people, particularly those with Chinese heritage, blaming them for the outbreak, Ross said.
"Now we have a property market which is hostile to young people becoming homeowners and Chinese people are again a convenient scapegoat," she said.