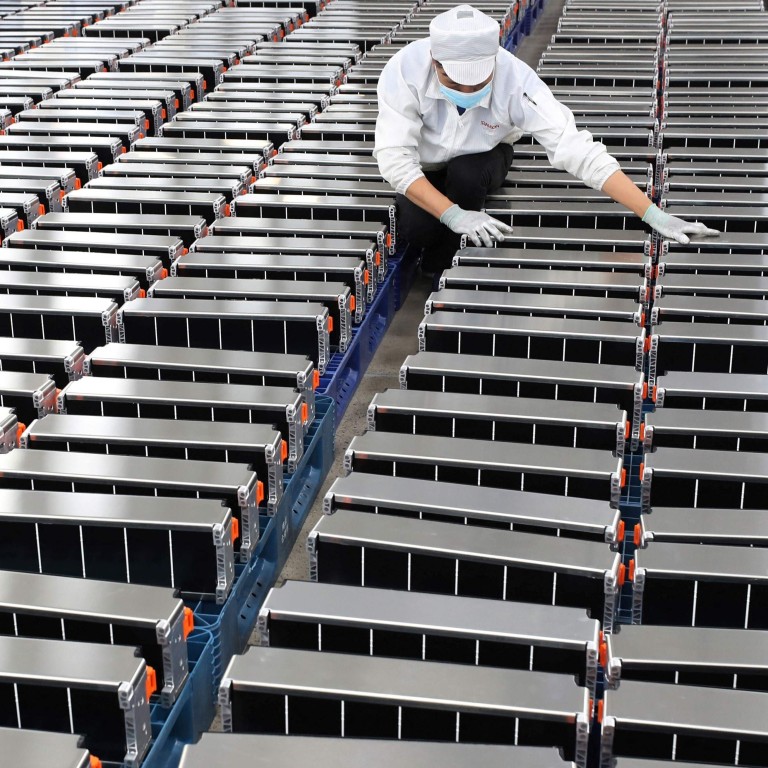 China's rare earth exports surge past pre-coronavirus levels, despite Western push to diversify supply
China's rare earth exports in the first six months of the year were 16.5 per cent higher than the same period in 2019, before pandemic disrupted global trade
China controls about 90 per cent of world's rare earths supply, but trade frictions are driving Western governments and car makers to find alternative suppliers
China's exports of rare earth products in the first half of the year have surged past pre-pandemic levels in 2019, as the world's biggest producer of the metallic elements recovers momentum despite attempts by the United States to bolster its domestic supply chain and some Western carmakers to find alternative suppliers.
The country's rare earth exports by volume in the first six months of the year were about 51,000 tonnes, 25.3 per cent higher than the same period last year, and 16.5 per cent above the first half of 2019, before the coronavirus pandemic threw global trade into disarray, a detailed breakdown of data from China's customs agency showed at the weekend.
The strong export figures come despite rising tensions between China and the West, and new draft legislation that proposes to tighten control over production and refining of rare earths, which Beijing views as a strategic resource.
China controls about 90 per cent of the world's supply of rare earths, a group of 17 chemically similar elements that are abundant in nature, but difficult and dirty to extract.
The elements are critical to many hi-tech sectors, including telecommunications, electronics, aerospace, defence and car making.
Alongside materials such as cobalt, lithium and nickel, rare earths are a vital component in batteries that power the expanding fleet of electric cars around the world.
But as the global electric car industry grows, many multinational companies are becoming wary of their reliance on China as their primary supplier of rare earths, which are used in parts like magnets, and lithium batteries.
China's lithium battery exports also boomed in the first six months of the year, growing 66.5 per cent from the same period in 2020, while its electric and hybrid electric car exports also increased multifold.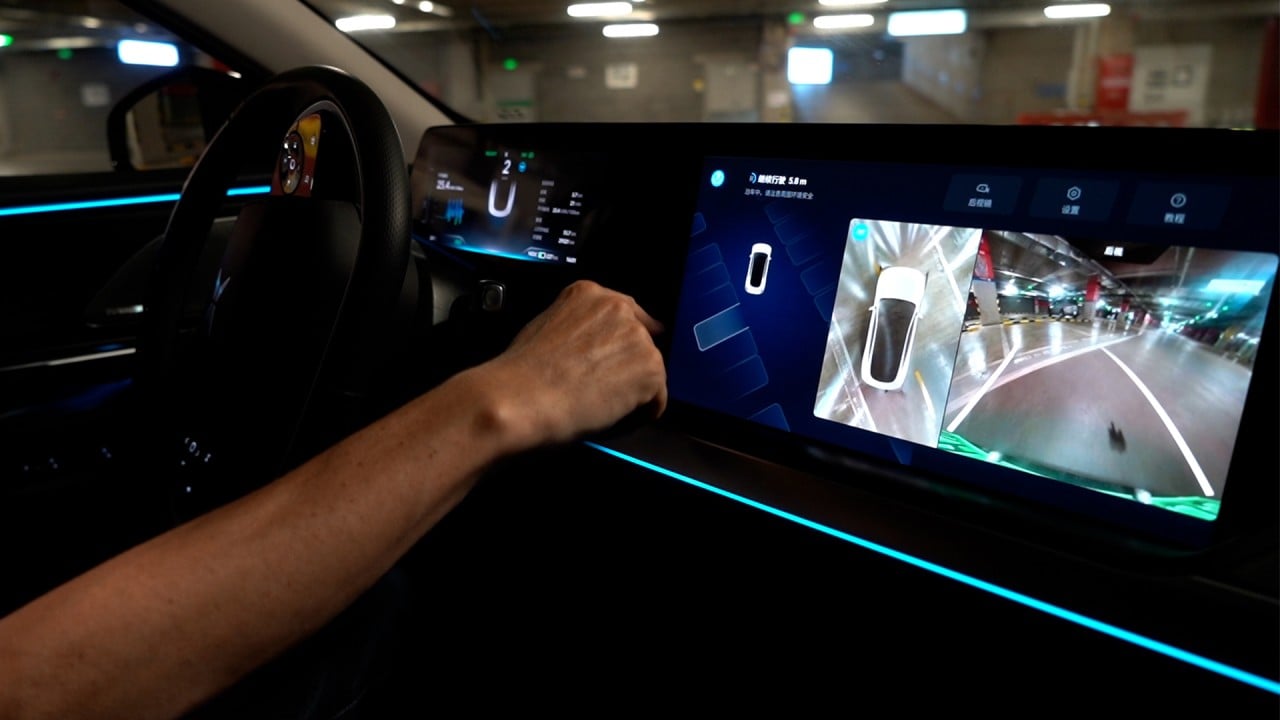 02:18
Chinese XPeng electric car can drive and park by itself
Chinese XPeng electric car can drive and park by itself
Many Western car makers have been looking to replace rare earths for years and manufacturers amounting to nearly half global sales say they are now limiting their use, a new Reuters analysis published on Monday found.
Car firms in the West say they are concerned not just about securing supply, but also by huge price swings, and environmental damage in the supply chain.
Global consumption of rare earths for magnets is forecast to climb to US$15.7 billion by 2030, nearly four times this year's value, according to Canada-based consultancy Adamas Intelligence.
BMW has redesigned its electric-vehicle technology to make up for a lack of rare earths, while Renault SA has slotted its rare-earth-free Zoe model into a growing niche of small urban cars that do not need extended driving ranges.
In March, the US Department of Energy announced a US$30 million initiative to secure a domestic supply chain for rare earths and other important minerals in battery-making such as cobalt and lithium.
The European Union is also forging ahead with plans to shore up supply chains for critical materials, with the 500-member
European Battery Alliance
launched in 2017 to secure a stable battery cell manufacturing value chain in Europe.
Additional reporting by Reuters