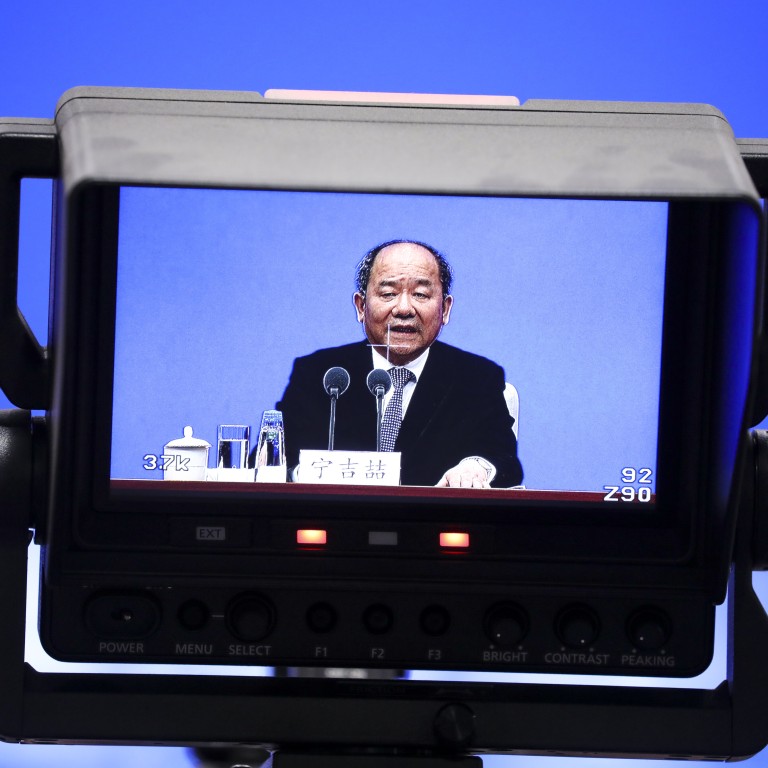 China GDP: economy growing steadily but recovery 'unstable and unbalanced', top economic planner says
National Development and Reform Commission (NDRC) vice-chairman Ning Jizhe wrote in a People's Daily commentary on Friday
Nomura earlier this week lowered its projection for China's third-quarter growth to 5.1 per cent following 7.9 per cent growth in the second quarter
China's economy is growing steadily, but the domestic recovery still remains unstable and unbalanced, a top official from the country's economic planner said on Friday.
"As the global pandemic wears on, the external environment is getting harsher and more complicated," National Development and Reform Commission (NDRC) vice-chairman Ning Jizhe wrote in a People's Daily commentary. "The domestic economic recovery still remains unstable and unbalanced, while momentum in demand growth is weak."
Looking forward, Nomura this week lowered its projection for China's third-quarter growth to 5.1 per cent from 6.4 per cent previously.
Goldman Sachs did not lower its 6.2 per cent growth forecast for the third quarter, but said the potential impact could be 0.7 percentage points, adding that there are uncertainties about the duration of the latest coronavirus outbreak and likely stronger policy support.
Ning said closer attention needs to be paid to new problems that have emerged amid China's recovery, such as employment.
"The structural problems in employment are still noticeable," Ning said.
China's overall employment situation, though, remains generally stable, while household incomes are experiencing growth and the country's balance of payments continues to improve, he said. The urban unemployment rate of 5.2 per cent in the year's first half was also lower than expected.
"Employment is the foundation of people's livelihoods," he added. "Stable employment leads to a stable economy."
China's economy has evolved from a "high-speed" to a "high-quality development" stage, Ning wrote, with the country promoting and developing creative-driven hi-tech sectors and greener industries, while continuing to open up in the first half of the year.
Ning said that leaders were confident that 2021's economic targets are achievable, but he cautioned against risks and challenges facing the economy this year. These included an unstable economic recovery, limited consumer spending and insufficient investment growth, as well as difficulties faced by small- and medium-sized enterprises and individual industrial and commercial households.