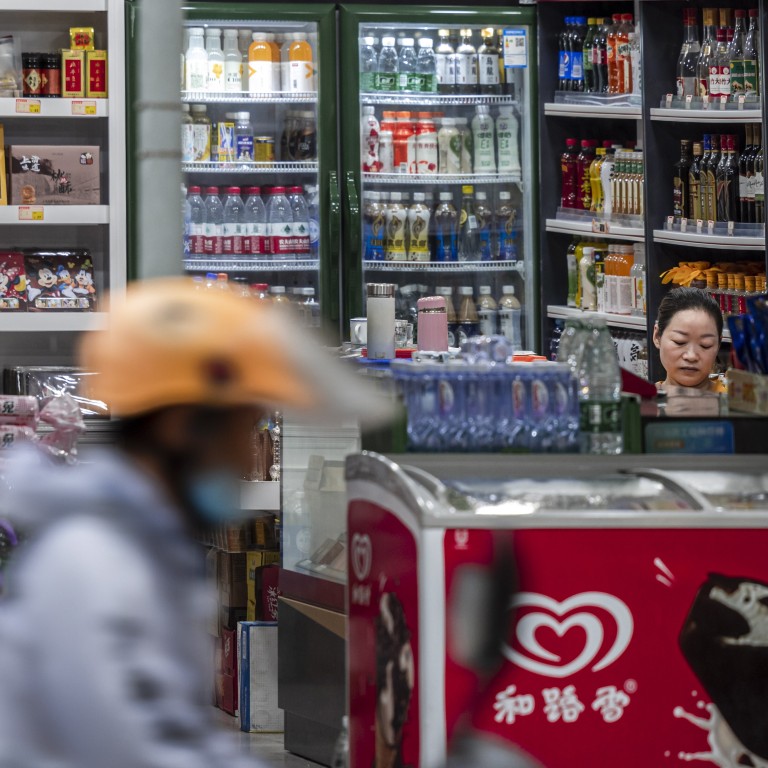 China's economic recovery falters as Delta outbreak, Henan floods add to fears of second half slowdown
The broad-based slowdown across key indicators in July will add to a gloomy outlook in the second half of the year
Retail sales and industrial production grew by 8.5 per cent and 6.4 per cent, respectively, in July from a year earlier
The
Chinese economy
continued to lose steam in July as key economic data for the start of the third quarter fell short of expectations, although not all economists have leapt to trim their full-year growth forecasts, with some saying there is still room for further monetary easing.
With more headwinds likely in the second half of the year, last month's data presages the possibility of a deeper slowdown in months to come, especially as sporadic Delta outbreaks continue to flare across China.
Soon after the
July figures
were released by the National Bureau of Statistics (NBS) on Monday a number of foreign banks revised down their gross domestic product (GDP) growth forecasts for the year.
Retail sales, a key measurement of consumer spending, grew by 8.5 per cent in July, down from the 12.1 per cent increase in June, and below the projection for a 10.9 per cent rise estimated in the Bloomberg survey.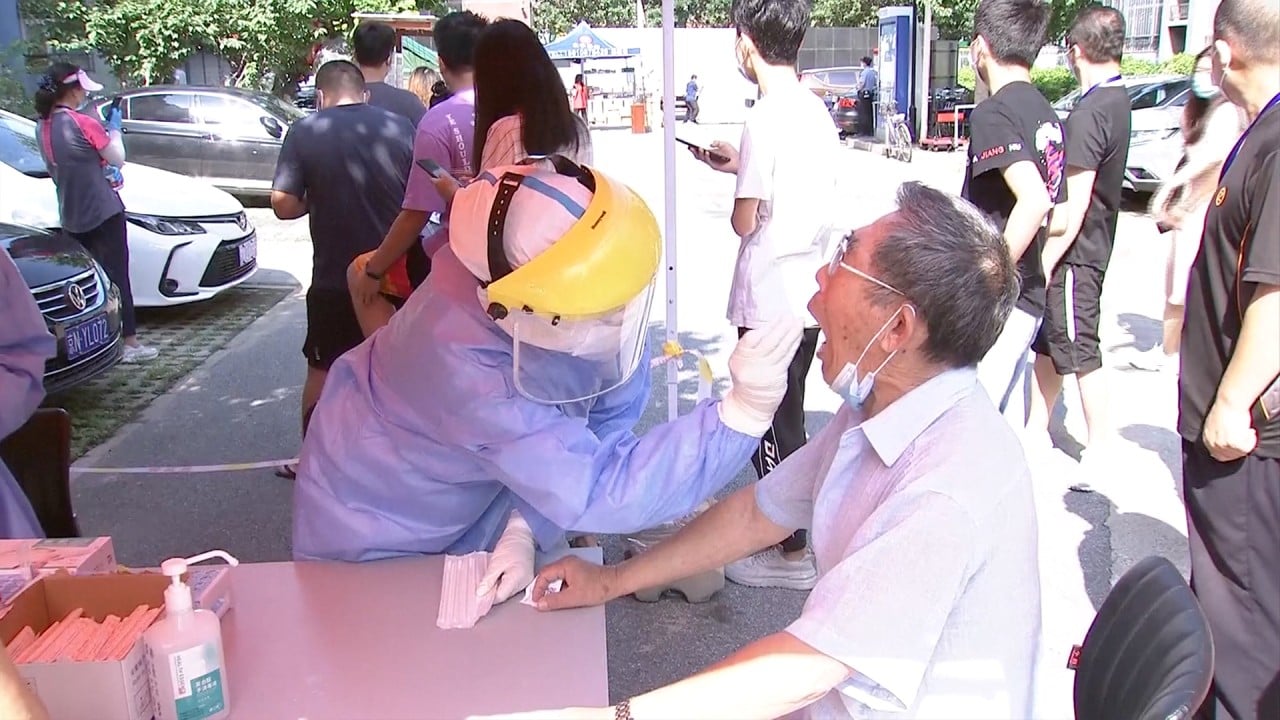 03:18
Mass Covid-19 testing under way across China amid rising infections fuelled by Delta variant
Mass Covid-19 testing under way across China amid rising infections fuelled by Delta variant
China's industrial production – a gauge of activity in the manufacturing, mining and utilities sectors – also slowed, growing at 6.4 per cent in July from a year earlier, after increasing by 8.3 per cent in June.
Fixed-asset investment – a gauge of expenditure on items including infrastructure, property, machinery and equipment – grew by 10.3 per cent in the January-July period compared with a year earlier, lower than the 12.6 per cent between January and June.
The surveyed jobless rate, an imperfect measurement of unemployment in China which does not include figures for the tens of millions of migrant workers, stood at 5.1 per cent in July from 5 per cent in June.
The combined impact of the latest Covid-19 outbreak in China, which has
spread to at least 17 provinces
, and natural disasters such as the Henan floods helped make the economy's performance "unstable and uneven", the NBS said.
ANZ joined other foreign banks on Monday cutting its GDP forecast for China this year to 8.3 per cent from 8.8 per cent previously.
"The highly contagious Delta variant, which led to a resurgence in local cases at the end of July, also poses a downside risk to economic activity in the third quarter despite a decline in daily cases over the past few days," ANZ economists Raymond Yeung and Betty Wang said.
"We believe that the Chinese authorities will continue their zero tolerance policy before the Winter Olympics in February 2022. GDP growth will be of secondary priority."
Earlier this month, Nomura Holdings lowered its projection for China's third-quarter economic growth and cut its full-year GDP growth forecast to 8.2 per cent from 8.9 per cent.
Wall Street banks Goldman Sachs, JPMorgan and Morgan Stanley also cut their China growth forecasts amid slowing export growth and concerns the latest outbreak could crimp economic activity. However, other major lenders such as HSBC have yet to change their estimates.
Despite expectations of lower economic growth this year – which would still exceed last year's low base of 2.3 per cent – many economists maintained Chinese policymakers would not increase monetary easing, such as cutting interest rates.
"We don't think policymakers have the appetite for a significant easing of the overall macro policy stance, given their continued emphasis on containing leverage and financial risks," Oxford Economics' economists Tommy Wu and Louis Kuijs said.
"Thus, we expect tight regulation and oversight to weigh on credit to real estate developers and local government financing vehicles.
"But we expect policymakers to be keen to avoid a sharp slowdown and to be more willing to take measures to support growth than they have been so far this year. "
Iris Pang, chief Greater China economist at ING Economics, said there could be a bigger push for fiscal spending through infrastructure projects but there was "no need for policy interest rate cuts as the reserve requirement ratio cut [in July] has pushed down market lending rates".
But it reaffirmed its reluctance to flood the economy with extensive stimulus by keeping borrowing costs of
medium-term lending facility (MLF) steady
for the 16th month in a row on Monday.
The MLF serves as a guide for the Loan Prime Rate (LPR), the lending benchmark for new bank loans to households and businesses set monthly by 18 banks.
However, other economists such as Liang Zhonghua, chief macro analyst at Haitong Securities, said there was still a good chance Chinese policymakers would relax their stance in the fourth quarter and next year as dovish conditions persist.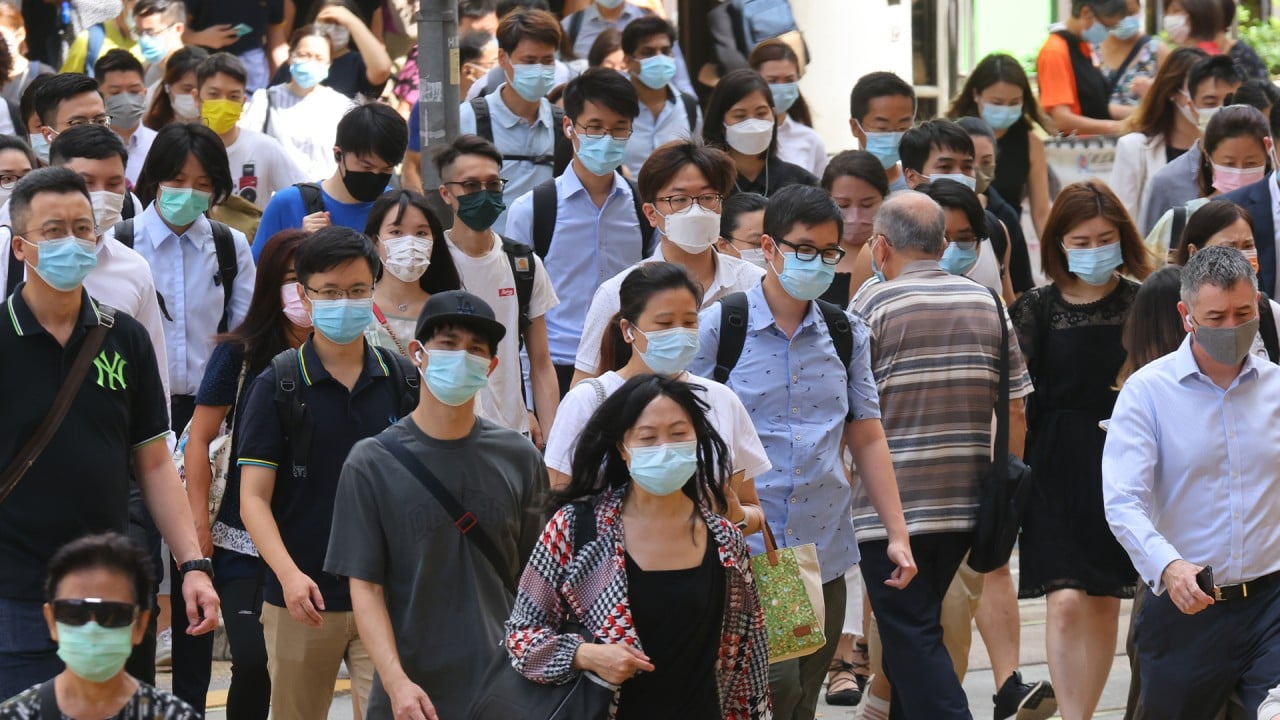 04:55
Hong Kong, Australia's goal to eliminate Covid-19 'not sustainable', says infectious disease expert
Hong Kong, Australia's goal to eliminate Covid-19 'not sustainable', says infectious disease expert
Li Chao, chief economist at Zheshang Securities, believed an interest-rate cut was on the table.
"The RRR cut in July means the monetary policy has turned to relaxing, which is not a temporary action but will have continuity," he said.
Zhang Bin, deputy director of the institute of world economics and politics at the China Academy of Social Sciences, has called for lower interest rates "as soon as possible" and for the cut to be "as big as possible".
He said it was crucial at present to substantially reduce corporate financing costs via interest rate cuts, as neither consumption nor employment had recovered to pre-Covid levels.
Natixis senior economist Jianwei Xu said there will be a middle ground. The central bank might inject more liquidity into the economy to counter a slowdown, but this does not necessarily mean a cut to interest rates.
This article appeared in the South China Morning Post print edition as: Fears of second-half slowdown