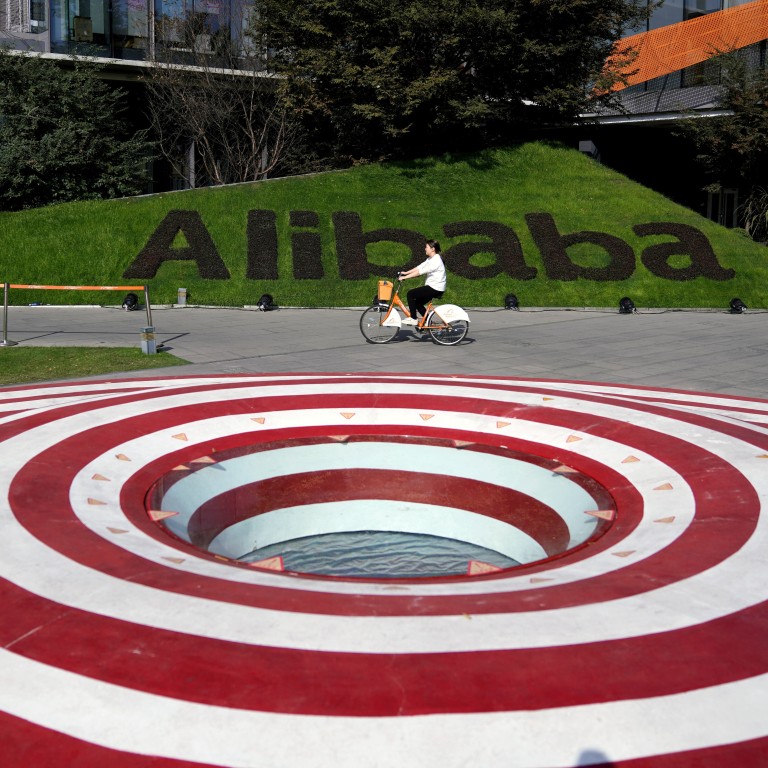 Alibaba's hometown named China's city with most economic potential, but who else tops the list?
Hangzhou tops the emerging city rankings produced by The Economist Intelligence Unit (The EIU) ahead of Shenzhen, Guangzhou and Shanghai
Ningbo, Hefei and Suzhou also make the top 10 alongside Zhuhai, Beijing and Nanjing
Advanced technological know-how, extensive government support and well-developed port infrastructures have helped identify three lesser-known Chinese cities as having potential for fast economic growth, according to a new report.
Hangzhou, the capital of China's Zhejiang province and home to e-commerce giant Alibaba, tops the emerging city rankings produced by The Economist Intelligence Unit (The EIU) ahead of Tencent's hometown of Shenzhen, manufacturing hub Guangzhou and financial centre Shanghai.
The port city of Ningbo
in Zhejiang province, Anhui's capital city of Hefei and Suzhou in Jiangsu province also make the top 10 alongside Zhuhai, Beijing and Nanjing.
According to the report, cities on the east coast – including the likes of Hangzhou, Shanghai, Ningbo and Suzhou – are best placed to see through China's national strategy to transition its economy into being technology-driven within the next five years.
"With the government's urbanisation strategy focusing increasingly on creating city clusters, metropolitan areas, and industrial clusters, we also advise firms to pay close attention to broader, multi-city urban geographies," said Yue Su, principal economist for China at The EIU.
"Companies need to consider the endowment of markets surrounding their investment destinations when carrying out strategic planning, with success depending on close analysis of economic and demographic indicators, infrastructure connections, and spending patterns in the region."
The rankings are based on historical data for 2015-19 and forecasts from The EIU for 2020-24.
Hefei was the biggest mover compared to the 2019 rankings released before the coronavirus, and it is expected to play an important role in the national drive for self-sufficiency in science and technology in the next five years.
China's top 20 emerging cities
| Rank | City |
| --- | --- |
| 1 | Hangzhou |
| 2 | Shenzhen |
| 3 | Guangzhou |
| 4 | Shanghai |
| 5 | Zhuhai |
| 6 | Beijing |
| 7 | Suzhou |
| 8 | Hefei |
| 9 | Nanjing |
| 10 | Ningbo |
| 11 | Xiamen |
| 12 | Wuhan |
| 13 | Chengdu |
| 14 | Haikou |
| 15 | Zhengzhou |
| 16 | Jiaxing |
| 17 | Zhongshan |
| 18 | Xi'an |
| 19 | Tianjin |
| 20 | Foshan |
Source: The Economist Intelligence Unit
The so-called city of innovation, Hefei plays a significant role in scientific research in China and is the home to seven national laboratories, second only to Beijing.
The University of Science and Technology of China, ranked inside the top 100 comprehensive public research universities in the world, is also located in the city which is around 450km (280 miles) west of Shanghai.
As the capital city of an inland province, Hefei is attractive to migrant workers and businesses owing to its quality infrastructure and public services, as well as relatively low business and living costs, The EIU report said.
One of the world's largest manufacturers of LCD, OLEDs and flexible displays, electronic components producer BOE Technology Group, semiconductor foundry ChangXin Memory Technologies and NIO China, a subsidiary of leading new energy electric vehicle manufacturer Nio, are all headquartered in Hefei.
Suzhou, the second-most populous city in the wealthy eastern coastal province of Jiangsu, is located at the heart of the Yangtze River Delta, and thanks to its strategic position together with Hangzhou and Nanjing, will benefit from the government's expected innovation and productivity drive under the 14th five-year plan for 2021-25, as they have already attracted large inflows of skilled workers and university graduates.
According to The EIU report, Suzhou is ranked fourth in terms of the number of listed companies in biotechnology and IT services behind Beijing, Shenzhen and Shanghai.
In 2019, 60 per cent of its total employment came from the manufacturing sector, third among the 300 cities surveyed, the report showed.
Compared with Dongguan and Zhongshan – the top two hubs with the highest proportion of employment in manufacturing, both of which are located in Guangdong province – Suzhou provided a higher average wage to manufacturing employees – around 40 per cent higher than Dongguan and over 20 per cent higher than Zhongshan.
Suzhou also ranked fifth among the top 10 consumer markets in China after Shanghai, Beijing, Guangzhou and Chongqing due to a disposable income of 68,629 yuan (US$10,617) per person and a high ratio of Generation Z consumers born between 1995-2010.
Ningbo has leveraged its deep water harbour
to become the southern economic centre of the Yangtze River Delta, and due to its abundant natural resources, the local government has also adopted a port-development strategy focused on heavy industries, including shipping.
The Ningbo-Zhoushan container port is the world's third-busiest cargo port by tonnage, helping to boost China's export industry. Ningbo is also a major exporter of electrical products, textiles, food and industrial tools.
Alibaba is the owner of the South China Morning Post.
This article appeared in the South China Morning Post print edition as: New faces in ranking of cities with most potential