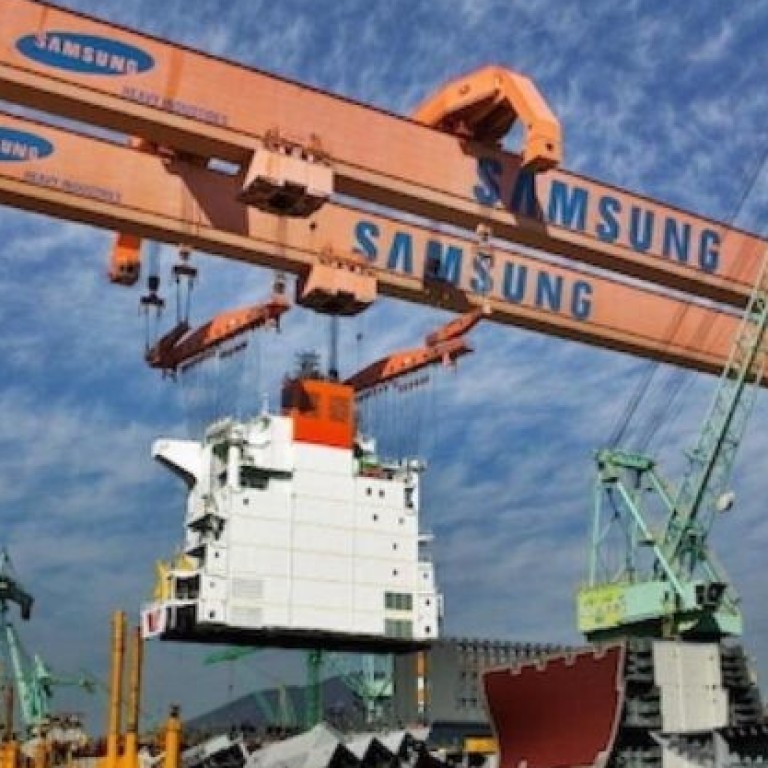 Chinese workers at Samsung's Ningbo shipyard rally for more coronavirus severance pay
Staff laid off by Samsung Heavy Industries in Ningbo are still negotiating compensation with the South Korean company
Employees were told last week the site would be closed due to dwindling orders since the Covid-19 pandemic began
South Korean shipbuilding giant Samsung Heavy Industries (SHI) announced the closure of its plant Ningbo in the eastern Chinese province of Zhejiang last week after allegedly agreeing to hand over its land to the local government for industrial renewal, sparking days of protests by laid-off workers seeking better severance pay.
The plant's closure revived fears that large foreign investors and employers could be looking to depart the world's second largest economy, particularly after Samsung closed its last Chinese mobile phone factory in 2019 and amid growing global focus on
diversification of supply chains
after the Covid-19 pandemic and the trade war.
In the past week, thousands of workers have protested the plant's closure, demanding a better resettlement plan and higher compensation from the local government and company. It is not known how many staff the plant employed, but SHI has nearly 10,000 employees globally.
According to documents provided by workers, SHI issued a letter to employees last Friday saying the factory would be closed due to dwindling business since the pandemic began, and all employees would be terminated.
Workers would be given a month's salary for every full year of employment, plus an additional one month of salary and a re-employment aid equal to two months of salaries, the company letter said.
Posts by workers on Chinese social media showed many were dissatisfied with the plan, as most had occupational ailments such as hearing impairments due to years of hard work in the plant.
"As an employee, we hope the company will provide a more reasonable compensation plan," a worker, who spoke on the condition of anonymity, told the South China Morning Post.
He said a team of staff representatives had been established to negotiate with the company.
Requests for comment about the closure from SHI and Samsung headquarters did not receive a response.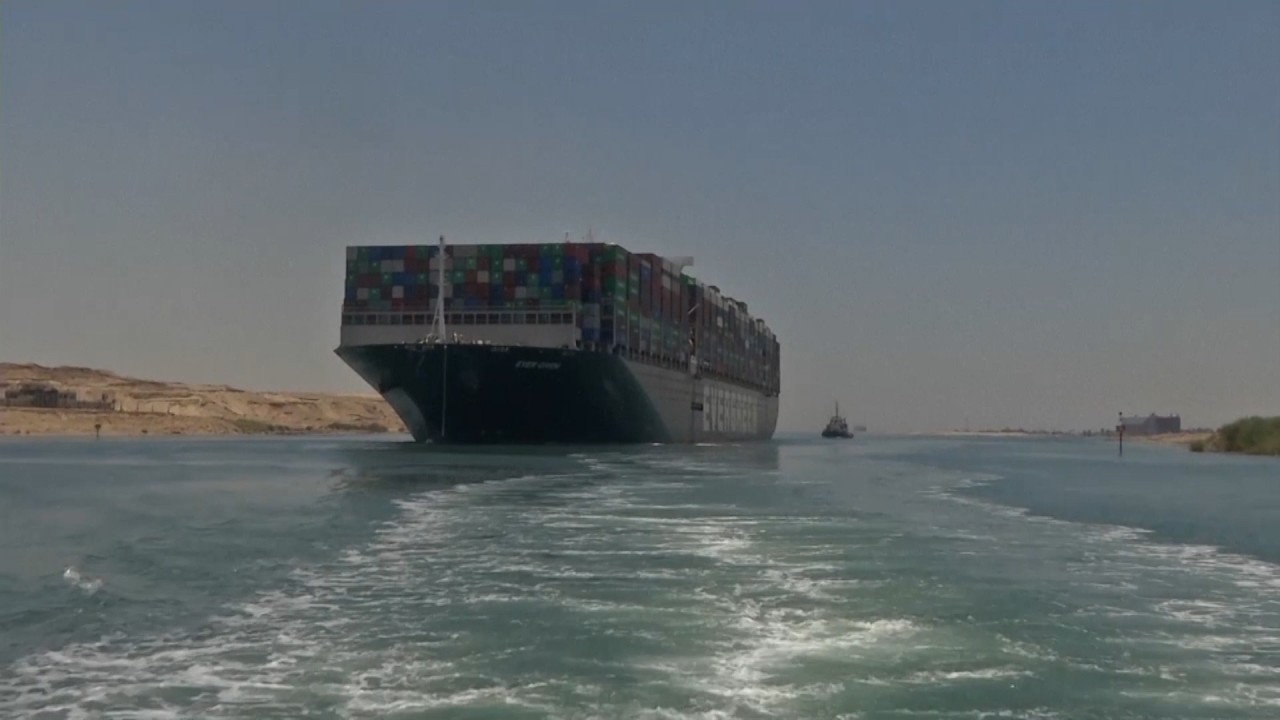 01:56
Egypt releases container ship that blocked Suez Canal for nearly a week following deal with owner
Egypt releases container ship that blocked Suez Canal for nearly a week following deal with owner
According to Korean news wire Yonhap News Agency, however, SHI sent an email statement saying the plant was closed due to "decreased productivity caused by its superannuated facilities."
The statement also said the company had been in talks with the Chinese government to hand over the land and other assets of the Ningbo shipyard by early next year, and would now focus on the operation of its other Chinese shipbuilding plant in Rongcheng, Shandong Province.
Rumours about the Ningbo plant closure had been circulating for months before the official announcement. An official document published online in early July said the Beilun district government had signed an agreement with the shipyard to return the 1178-acre site.
In early August, the Beilun government responded on its official online forum that the land was taken back due to clean-up and remediation requirements of Qingzhi Chemical Industrial Zone, as the plant did not comply with the current policy preventing non-chemical plants from operating in the chemical industrial estate.
"The next step is to introduce enterprises that conform to the current industry development orientation in accordance with environmental protection standards," the official reply said.
Plans to take over the SHI Ningbo site were also mentioned in Beilun government's half-year work report last August. The shipyard was targeted as part of an industrial upgrade aimed at "clearing the cage to make way for new birds" – a common saying meaning to replace old industries with new ones.
Beilun district government did not reply to a request for comment either.
The shipyard closure comes amid increasing competition between the
world's top two shipbuilders
, China and South Korea, as well as increasing demand for shipping vessels during the pandemic.
South Korea secured 16 ship orders with a compensated gross tonnage (CGT) of 780,000 last month, while China received 23 vessel orders at 370,000 CGT, according to the latest statistics from Clarkson Research Services. The difference ultimately means South Korea will build more large ships.
To revive its shipbuilding industry, South Korean President Moon Jae-in announced a "K-shipbuilding take-off strategy" earlier this month at SHI's shipyard in Geoje, near Busan, to become the world's No 1 producer.
Moon wants to train 8,000 shipbuilders by next year, occupy 75 per cent of the global eco-friendly ship market and own half of the world's autonomous ships in the next 10 years, local Korean media reported.
Established in 1995, the Ningbo operation is SHI's first Chinese plant and the first wholly foreign-owned shipbuilder in China.
It specialised in the production of ship blocks with iron structures and produced 200,000 tonnes of blocks a year.
This article appeared in the South China Morning Post print edition as: protests over shipyard closure