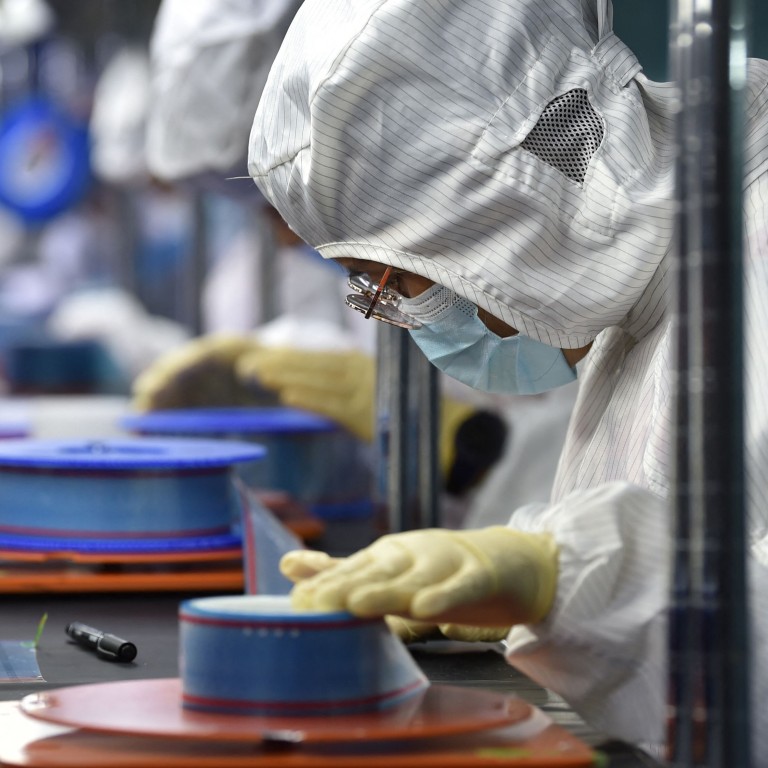 China's economy faces multiplying risks as shrinking factory activity points to deeper slowdown
The official manufacturing purchasing managers' index (PMI) – a survey of sentiment among factory owners – fell to 49.6 in September, from 50.1 in August
The survey points signals more trouble for China's economy, which has been hit by crippling power cuts, high raw material prices and fresh Delta outbreaks
China's economy appears to have taken a turn for the worse as manufacturing activity among large firms slipped into contraction in September, sounding the alarm on a deepening slowdown amid a national electricity crunch, raw material inflation, regulatory crackdowns and fresh Delta variant outbreaks.
The official manufacturing purchasing managers' index (PMI) – a survey of sentiment among factory owners – fell to
49.6 in September from 50.1 in August
, according to the National Bureau of Statistics (NBS), marking a 19-month low.
"The weak PMI will send an alarm to the government," Zhang Zhiwei, chief economist at Pinpoint Asset Management, said.
"Economic growth in the fourth quarter is likely to slow further without a change of government policies, and the pace of slowdown may pick up."
Widespread power cuts
that have crippled businesses and hurt households have exacerbated the soft underlying economic conditions, according to analysts.
Zhou Hao, an economist at Commerzbank, said the September manufacturing PMI showed the clear impact of coal shortfalls as upstream prices continued to rise, while the downstream output was declining.
"China is undergoing a slowdown that is predictable and within the policy framework, there is likely to be a further slowdown in the coming period," Zhou said.
"Now the coal and power shortages are a core contradiction," he said.
Lu Ting, chief China economist at Nomura, said the PMI would likely recover to above 50 next month – depending on power supply constraints – but it was unlikely to rise above 51.
Nomura slashed its annual gross domestic product (GDP) growth forecast for China to 7.7 per cent from 8.2 per cent at the onset of the power crisis earlier this week.
Production curbs on industries with high carbon emissions and high energy intensity would drag on the economy further, Lu said.
Thursday's manufacturing PMI survey showed the new order and new export order subindices fell to 49.3 and 46.2 respectively, indicating overseas demand for Chinese products has weakened, particularly as other economies slowly return to normal.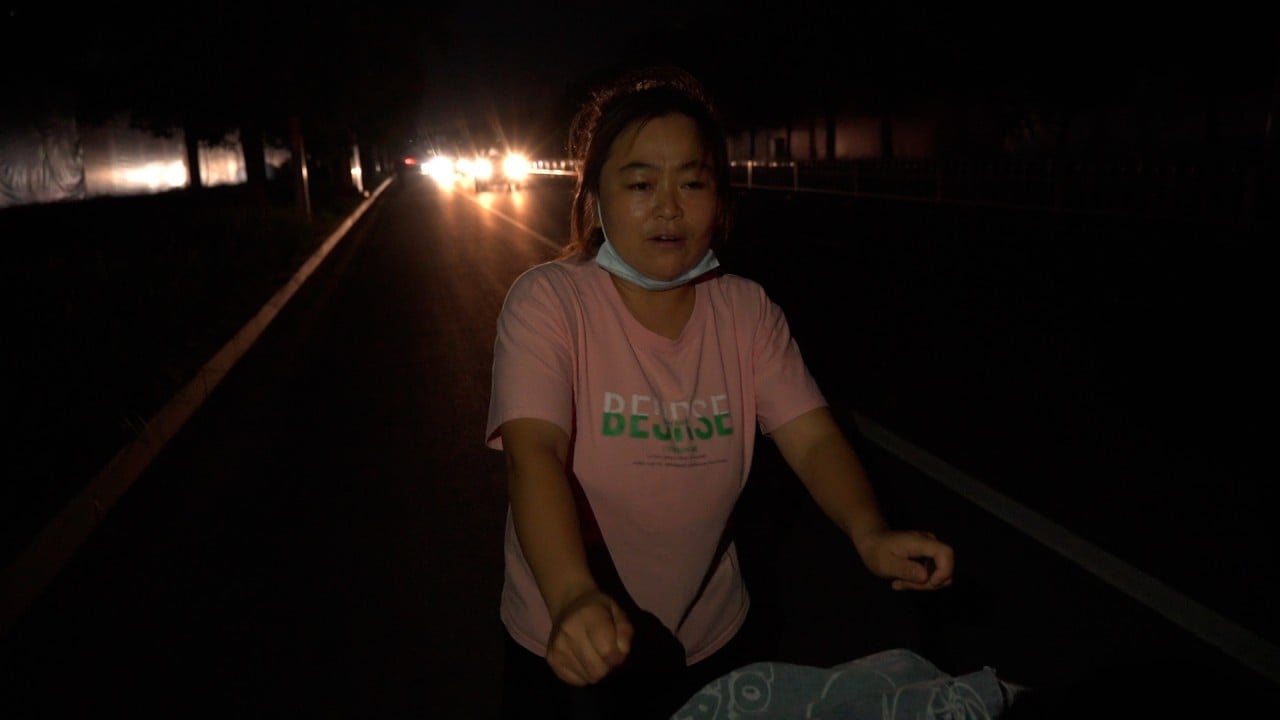 03:30
Life with no power: Why some major cities in China are having to ration electricity
Life with no power: Why some major cities in China are having to ration electricity
Meanwhile, the subindex of raw materials soared again to 63.5 from 61.3, exerting further pressure on profit margins.
"[The] survey result showed that some over 40 per cent of small companies said their raw material costs were high, funds were tight and the market demand was insufficient, parts of small firms are facing multiple difficulties," Zhao Qinghe, senior statistician at the NBS, said in a statement on Thursday.
In contrast to the official survey, the Caixin/Markit PMI released on Thursday, which focuses on small, private firms, rose from 49.2 in August to 50.0 in September. But economists warned the Caixin survey had not yet captured the negative impact of power cuts, which have
hit small and medium-sized manufacturers hard
, causing closures and production halts in the past week.
One bright spot of news for the
Chinese economy
in September was a rebound in services activity, thanks to the easing of lockdowns and border closures following Delta outbreak across the country over the past two months.
"The quick rebound in the services sectors reflects China's effective pandemic control and rapid demand recovery. The positive momentum is likely to continue into the National Day holiday week in October," said Betty Wang, an economist with ANZ Research.
However, the economy remains vulnerable to further outbreaks and consequent lockdowns given Beijing's
zero-Covid strategy
, Lu of Nomura said.
Analysts expect policymakers in Beijing to execute targeted and low profile monetary or fiscal easing to support the
Chinese economy
in coming months, despite authorities holding firm on tight liquidity policy.
Zhou said China's central bank was likely to cut the benchmark interest rate by 5 basis points.
Nomura's Lu forecast fifty-fifty odds of a targeted
cut to the reserve requirement ratio
in coming months and expected Beijing to increase fiscal spending and bond issuance, while releasing all of the remaining 2.4 trillion yuan (US$371 billion) net bond financing quota for the fourth quarter of the year.
Policymakers will be keeping a close eye on resurgent coronavirus cases and high raw material costs in coming months, but some analysts say a potential slowdown in its debt-laden property sector could be the biggest challenge.
"The key risk to the economy is the property sector," said Zhang, from Pinpoint Asset Management.
"The big question is whether the government monetary and fiscal policies will become more supportive now or if the government will wait till the year end to change the policies," he said.
The People's Bank of China and China's Banking and Insurance Regulatory Commission on Wednesday held a meeting with banks to prevent the Evergrande crisis from spilling over to the whole property sector.
Meanwhile, the official non-manufacturing PMI – which measures morale in the services and construction sectors – rose to 53.2 in September, from 47.5 in August. The increase was driven by a rise in the services index from 45.2 to 52.4. The construction index, though, dropped to 57.5 in September from 60.5. The composite PMI, which includes both manufacturing and services activity, rose to 51.7 in September from 48.9 in August.
This article appeared in the South China Morning Post print edition as: Fears of deeper slowdown as factory activity contracts