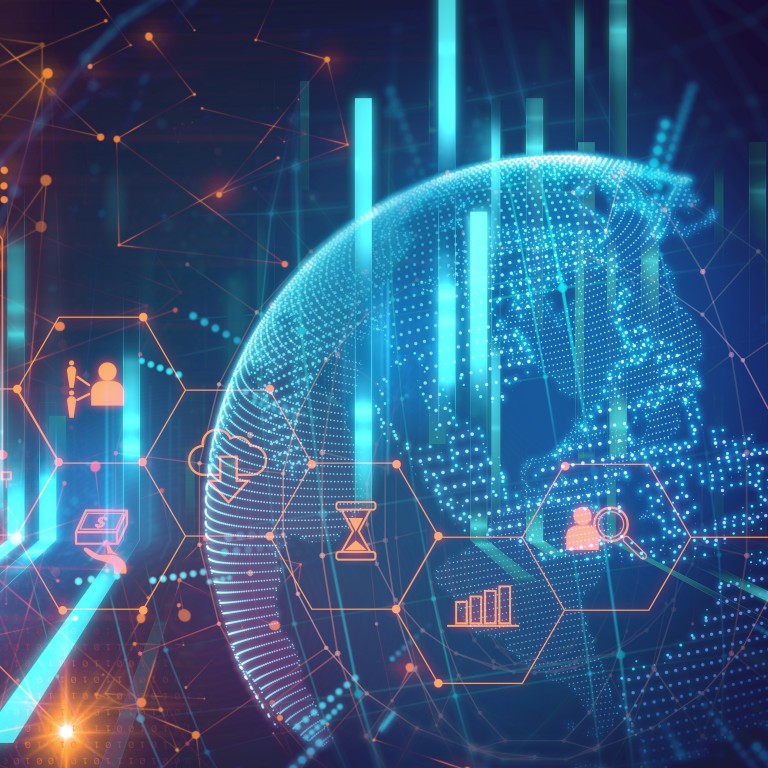 China's interest in DEPA digital trade pact raises questions about 'domestic reforms' and what could be the next big multilateral deal
Analysts and trade experts weigh in on China's bid to join yet another economic pact that could draw interest on a global scale
DEPA is a dedicated digital trade agreement covering areas such as data e-commerce solicitations, e-documents, electronic identities, privacy and data retention
China's bid to join the Digital Economy Partnership Agreement (DEPA) could put the country at the strategic forefront of world trade and provide an impetus for the formation of another major economic pact hot on the heels of other deals, such as the soon-to-launch Regional Comprehensive Economic Partnership (RCEP), according to trade experts.
China's interest in joining the DEPA makes it the latest deal that China has applied to or is included in, such as the Comprehensive and Progressive Agreement for Trans-Pacific Partnership (
CPTPP
), and the
soon-to-start RCEP
in January.
But there are questions as to whether China can meet the high standards set forth under the DEPA, which is a dedicated digital trade agreement covering areas such as data e-commerce solicitations, e-documents, electronic identities, privacy and data retention.
Mirroring the genesis of the CPTPP and RCEP, the DEPA is attracting widespread interest and could soon become another major trade deal, analysts say. It has already replicated the origin of the CPTPP, which is the current iteration of the Trans-Pacific Partnership (TPP) first formed by a group of Asia-Pacific economies.
Similar to the DEPA, which now includes Singapore, New Zealand and Chile, the TPP started in 2005 with Pacific Rim countries – Brunei, Chile, New Zealand and Singapore – before the United States joined, only to
abandon the deal in 2017
.
"The agreement follows a similar 'pathfinder' to the TPP – started by a group of [Asia-Pacific Economic Cooperation (Apec)] economies keen to build a new kind of trade deal with accession possible to include more economies in the future," said Deborah Elms, trade executive director with the Singapore-based Asian Trade Centre.
"For quite a while, though, DEPA didn't go anywhere. It took time for all three original members to even achieve entry into force. Then Canada mentioned it wanted to join. And now, suddenly, China."
Before China, Canada and South Korea both expressed interest in joining.
After President Xi Jinping announced China's interest in joining the DEPA during a speech at the Group of 20 (G20) leaders' summit in Rome last weekend, the Chinese commerce ministry sent a formal application to New Zealand, the depositary of the DEPA.
"Applying to join DEPA is in line with China's direction to further deepen domestic reforms and its opening up to the world. It will help China strengthen its cooperation in the global digital economy with members of the agreement and promote innovation and sustainable development," the ministry said in a statement.
Former New Zealand trade negotiator Stephanie Honey told the Post that the proliferation of digital trade in the past decade, and the increased use of digital trade during the pandemic, make digital agreements paramount, not just with traditional digital practices such as e-documents but with advanced ones such as artificial intelligence, or digital identification. Some of these provisions are also used in many existing trade agreements.
What the digital agreement does is create trust between traders of countries when they agree to implement digital networks that follow similar rules, transparency and practices. The bottom line is greater trade between these countries, Honey said.
When asked if China would be a good fit for the DEPA, given the country's more opaque regulatory regime and lack of transparency on data, Honey noted that, like with the CPTPP, China has vowed to meet the high standards of global pacts. But she added that China would undoubtedly need to undertake some reform to meet DEPA standards.
"Certainly, there would need to be a sort of a good-faith compliance with DEPA, and [China] would require some regulatory and policy reform, particularly around data flows," Honey said.
"China, just as it has with the CPTPP, has said that it is committed to joining these agreements, and obviously it's well aware that doing so requires meeting the highest standards that they involve."
Xi, in his speech, also acknowledged this.
If trade can be made more seamlessly across the digital network, then traders of participating countries will be able to multiply their trade quickly, Honey added.
"It's great for adding value. If I'm a small business, and because I can show my customers my product – here's its provenance, it's moved from this market to this market, and here's all the verified documentation behind it. It's really about saving money, increasing trust and confidence and predictability," Honey said.
China's DEPA application ties in with its goals to improve its domestic digital economy, as well as with its commitments to the global one.
"China has been well engaged this year in the Apec process; there's a very live discussion going on in that context on the digital economy, and how to design approaches to it, and China's been this sort of a full participant in that," Honey said. "China has also said that it attaches great importance to cooperation in the digital economy."
Elms was, however, surprised because China had not previously expressed any interest in the DEPA, unlike it had with the CPTPP.
"Can China join? Yes, and not so much. On the one hand, DEPA was deliberately designed to gather consensus among potential members around a common set of issues," Elms said. "To get more traction, and spread widely, the modules needed to be quite flexible, with few that are binding. In that sense, China can certainly join.
"But on the other hand, the ideas embedded in DEPA can be seen as quite problematic for China, given its current digital trajectory."
Bryan Mercurio, an international trade law professor at Chinese University of Hong Kong, also agreed that there will be roadblocks to China's accession to the DEPA, and he questioned China's interest in the agreement.
"It's tough to know what China is thinking about this and also the CPTPP. It must know it is going to face not only opposition but hard questions.
"Does this mean that it is willing to change? Is this a turning point for the reformers … and that China will actually change its digital trade policies? I am not sure.
"Or is it that they just want to be included in international agreements, such that they can help shape them and make sure that their [own] laws are not inconsistent with those rules?
"Do they want to enter as a blocking force, or a way to change their domestic situation? Both of them are plausible, but it is anyone's guess."