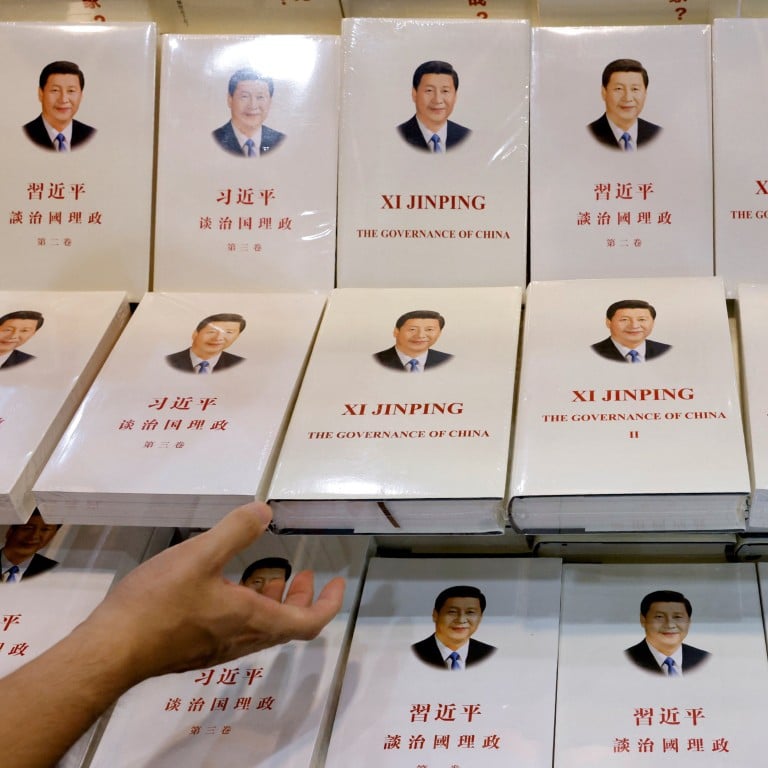 Global Impact: 20th party congress preparations enter final leg
Global Impact is a fortnightly curated newsletter featuring a news topic originating in China with a significant macro impact for our newsreaders around the world
In this edition, we count down to the 20th party congress and wrap up the recent propaganda blitz
As the week-long National Day holiday draws to a close, preparation for the 20th party congress enters its final leg. On Sunday, party elites will kick off a plenary meeting to start reviewing a set of documents to be tabled for discussion by the
2,000-odd delegates at the congress
from next week.
Little has been revealed about their content, but they include amendments to the party constitution and two work reports by the policymaking Central Committee and the anti-graft Central Commission for Discipline Inspection. The report by the graft busters is expected to summarise work on a number of
high-profile corruption cases
involving some of the country's top law enforcers whose downfalls have captured the nation's attention.
While there was little public activity from China's top leaders during the holiday, party ideologists have been busy promoting various policies and governing philosophies from President Xi Jinping, which are expected to be elevated to party doctrines at the congress.
The promotion of Xi's legacy – or Xi Jinping Thought – began long before the congress, but it has gathered momentum in recent weeks. One such highlight appeared in Qiushi at the beginning of the National Day holiday when the party journal
republished a speech by Xi
at the previous party congress five years ago asking party members to focus on their "historical mission" and prepare for the "great struggles" ahead.
Xi, who turned 69 in June, is widely expected to secure a norm-breaking third term as secretary general of the Communist Party at the 20th party congress. The propaganda blitz – which emphasises his legacy and helmsman status – will no doubt continue even after the congress, cementing Xi's position as the equal of party immortals Mao Zedong and Deng Xiaoping.
60 second catch-up
Deep Dives
Why are women unlikely to win promotion race at China's Communist Party congress?
Female cadres tend to rise through gender pathways in areas such as education and civil affairs, and in mass organisations
But they're rarely assigned to more high-profile portfolios such as economics, finance, industry and technology
The rarity of female state leaders in China often sees them characterised as mythical creatures – "phoenix feather and unicorn horns" in Chinese idiom.
China's risk-averse local cadres at a loss as Beijing repeats economy-boosting plea but offers little
With the 20th party congress approaching, Premier Li Keqiang's economy-boosting directives to local authorities 'will have some effect, but don't expect too much', researcher says
Fears over potential political missteps and abrupt policy changes have resulted in political inertia as local authorities take a wait-and-see approach
Local officials across China – tasked with the precarious and somewhat contradictory mission of driving economic growth against the backdrop of a crippling zero-Covid policy – have become so risk-averse that it is posing a threat to the nation's economy, according to analysts.
'No retreat' for China's hardline diplomats after 20th party congress
Deputy foreign minister Ma Zhaoxu makes clear that 'diplomatic struggle' against threats to core interests will continue after October event
'The era of China being slaughtered by others is long gone, and no force can stop China's development and progress,' he says
What does it take to get promoted in Chinese politics? Up-and-comers offer clues
Those with regional leadership experience, technical backgrounds and ties to the top most likely to ascend the Communist Party ranks, observers say
Loyalty still matters, but those closest to Xi are 'not necessarily tied to any particular ideological position', according to Chinese politics expert
The Communist Party is set to hold its 20th national congress in mid-October, a gathering that will usher in a new line-up of the party's leadership. In the third piece in a three-part series exploring the rules of the personnel reshuffle, Mimi Lau looks at the shared traits among those likely to be promoted to key national positions.
In February 2020, the Communist Party faced one of its worst crises in three decades as the deadly coronavirus, first detected in the central Chinese province of Hubei, rapidly spread across the country, and a poor initial response fuelled rare public discontent.
New Chinese premier pick could mean 'more continuity than change' in economic policies, says analyst
Attention to opaque selection process of Beijing's top leadership has intensified as Xi solidifies grip and US-China ties fray
Choice of premier thought to signal Chinese leader's 'primary needs or his political policy considerations'
The choice of China's new premier could indicate "more continuity than change" in Beijing's economic policies when the country's next leadership line-up is unveiled later this month, according to a leading US-based expert on the matter.
'Painful lessons': call for Communist Party to avoid 'strategic mistakes'
Former top ideologist He Yiting says consequences of such mistakes would be dire – pointing to the Cultural Revolution
He made the remarks in an article, the latest in a propaganda push in the lead-up to next month's five-yearly party congress
He Yiting made the remark in an article published in Study Times, the school's official publication, on Monday.
Global Impact is a fortnightly curated newsletter featuring a news topic originating in China with a significant macro impact for our newsreaders around the world.