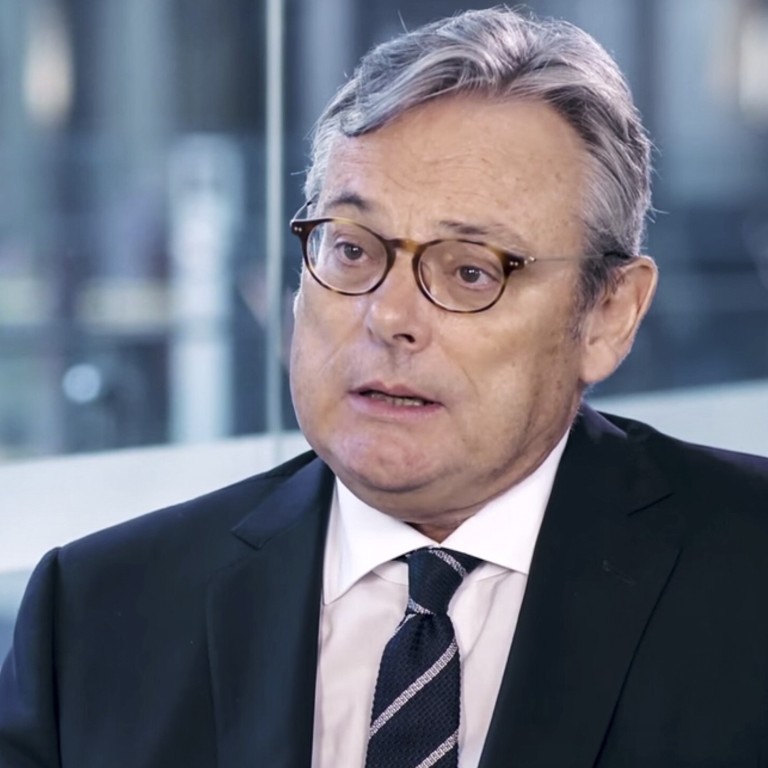 Exclusive
China-dependent Australia unwise to risk trade war with Beijing, says ex-Canberra diplomat
Geoff Raby, Australia's ambassador to Beijing between 2007-11, says 'Australia derives its strong economy from China' and it needs to repair bilateral ties
US-style trade war may not be possible, but Australia will continue to seek other means to engage China in a way that shows support for Washington agenda, he says
There is little chance of a second trade war erupting between Australia and China as Canberra would be "cutting off its nose to spite its face", as well as jeopardising national security, if it tried to take trade action against Beijing, says Australia's former ambassador to China.
While a
trade war
is unlikely to take off, geopolitical tensions will continue to escalate due to Australia's loyalty to the United States, which is set on pushing back against China's rise, and Beijing's own aggressive
"wolf-warrior" diplomacy
, Geoff Raby said.
"Could [Australia] take measures against China? I mean, why would we? It wouldn't be a smart move," he told the South China Morning Post in an interview on Monday.
"There is a big debate in recent years if we are too dependent on China but the reality is there is a massive complementarity between the Australian and Chinese economies."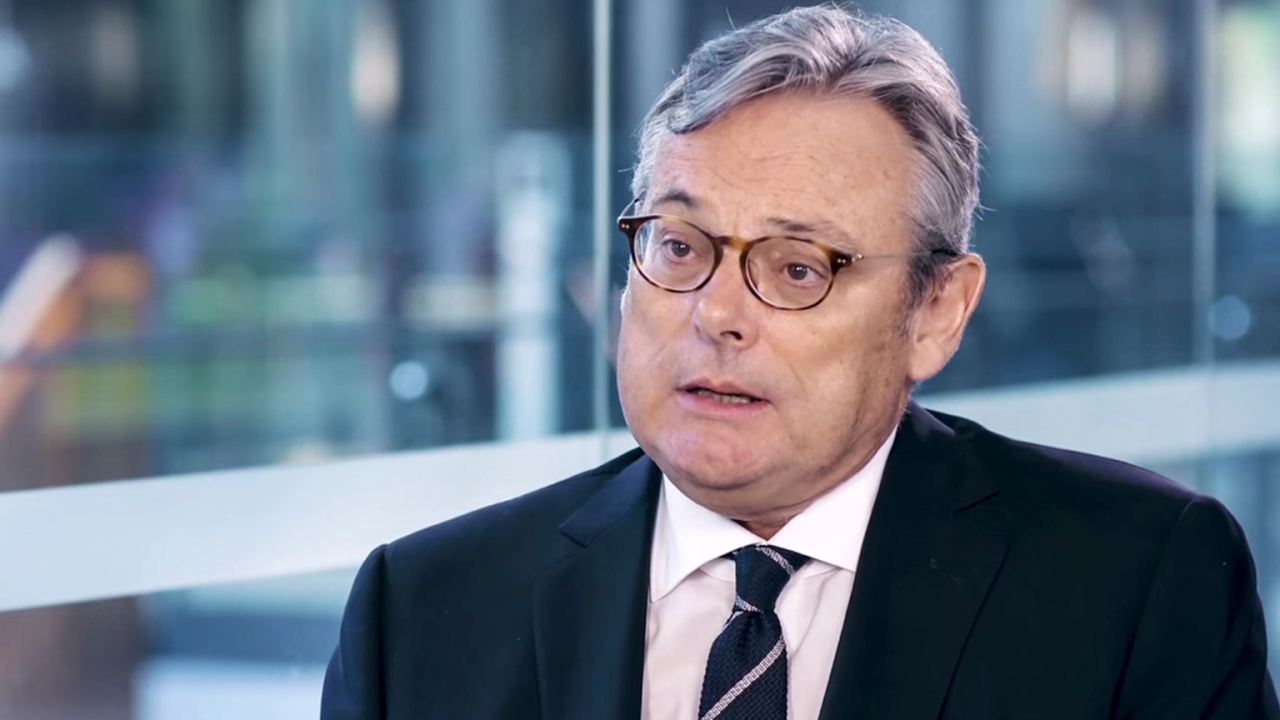 07:38
Australia-China trade war only 'wishful thinking', says former ambassador Geoff Raby
Australia-China trade war only 'wishful thinking', says former ambassador Geoff Raby
Raby, who was Australia's ambassador to China between 2007 and 2011, now runs Beijing-based business advisory Geoff Raby & Associates. In his 27 years of public service, he held several positions in foreign affairs, including as Australia's ambassador to the World Trade Organisation.
The former diplomat, who has been made Friendship Ambassador to Shandong Province and an Honorary Citizen of Chengdu City, said "weaponising" an anti-China stance was counterproductive because preserving economic ties was integral to Australia's national interests.
"The fundamental element of national security is economic security. It is not illegitimate to be wanting a better relationship [with China], it is actually core to our own national security to have a strong economy and for better or for worse, Australia derives its strong economy from China."
Australia is the world's
most China-dependent developed economy
, with nearly 33 per cent of its exports shipped to the country. Exports of agricultural goods, as well as the sale of international education and
tourism
to China, are big revenue earners, while about half of its merchandise exports to China is iron ore.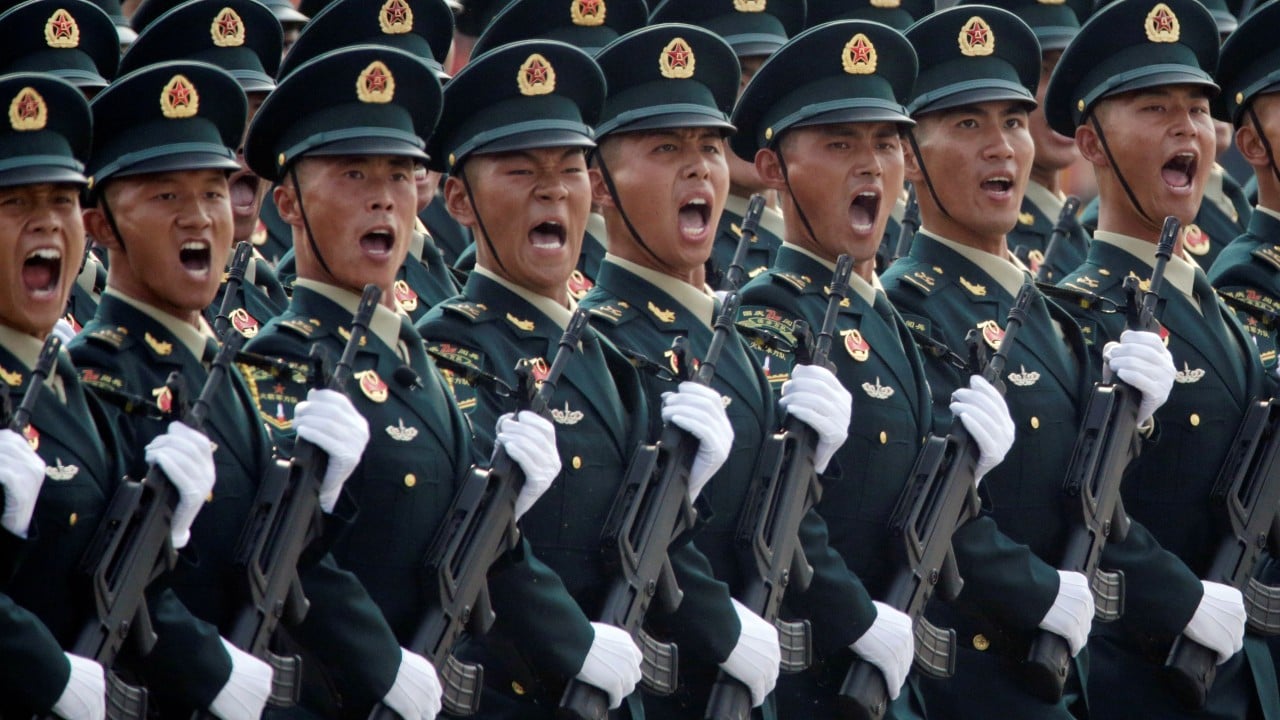 04:12
Are Xi Jinping's China and Donald Trump's US destined for armed conflict?
Are Xi Jinping's China and Donald Trump's US destined for armed conflict?
However, since
China slapped a tariff
of 80.5 per cent on Australian barley last month following calls by Canberra for a coordinated international inquiry into the origins of the coronavirus, pundits have started labelling the spat between the countries as "Trade War 2.0".
Relations have soured further over China's decision to suspend beef exports from four Australian abattoirs and warn Chinese travellers and students to reconsider visits to or study plans in Australia due to a surge in racism towards Asian Australians. Hundreds of Asians have reported incidents of racism to the Australian Human Rights Commission and other groups like the Asian Australian Alliance since the beginning of the outbreak.
Australia has not
retaliated against China
with trade sanctions, although it fired warning shots last week when it accused a "sophisticated state-based actor" of cyberattacks. Some parts of the Australian media have wrongfully accused a well-known think-tank, China Matters, of having its federal funding cut because it was pro-Beijing.
Even if Australia was serious about starting a trade war, it had no real means of doing so, Raby said. Inflicting damage on China by cutting off access to Australia iron, for example, would leave Australia stuck without a replacement market, he added.
"It is wishful thinking that somehow we might replace China with India but that's not going to happen for many reasons, and China is many more times bigger than India economically and ultimately you go where the money is and China has the money," he said.
"I don't think we would be restricting trade [and if we do] the Brazilians will be more than happy to fill in the shortfall in iron ore from Australia and so it is not in Australia's interests to do anything like that."
While a
US-style trade war
may not be possible, Australia will continue to seek other means to engage in combat with China to show support for US policy, according to Raby.
"What is particularly pernicious is that commentators and even politicians are weaponising the relationship and delegitimising economic interests," Raby said.
"There are some people, in the media, in the think-tanks, which I find quite disturbing, who see a bad relationship with China as a badge of honour.
"If serious businesspeople speak in favour of improving a positive bilateral relationship, these people quickly get demonised for putting economic interests over so called national interests, so-called values."
It would now be difficult for Australia to restore the
balance in the relationship
, a condition made worse by China's own aggression in this affray, particularly in its economic coercion and its "wolf-warrior" approach of tackling Australia head-on in public, rather than through diplomatic channels, Raby said.
China's rise as a global power has made many of western countries such as the United States and Australia uncomfortable, he added. In turn, China has chosen to headbutt its way through the confrontations because it has not been able to match American or Western European soft power.
In the past, Australia has not previously been afraid of being enmeshed with China and Asia in terms of trade, particularly during the "old order" where global leadership was provided exclusively by the US, Raby said.
Australia had been "shocked" out of its comfort zone and was still adjusting to a new system, he said.
"We will one day, but for the moment we are in quite a bit of pain," Raby said. "And part of that stems from the US adopting a strategic competition with China.
"You might expect the dominant power to adopt that posture but we should not be part of that. We need to work out how to to develop for ourselves a more independent policy where we value our policies and principles."
The fear that China would "somehow control the minds" of Australia's institutions was also greatly exaggerated, Raby said, adding there was room to work together despite differences.
Although further economic coercion by China would be unproductive, Australia has its work cut out for it in trying to restore the relationship due to an ill-disciplined government which "says whatever it wants", he warned.
Australia and China's moment to set things right might come when changes potentially sweep through US politics after November's elections.
"Australia has become a collateral damage in this great power contest," Raby said. "What is in Australia's interest is to get the relationship back on track."