Mongolia
Get more with myNEWS
A personalised news feed of stories that matter to you
Learn more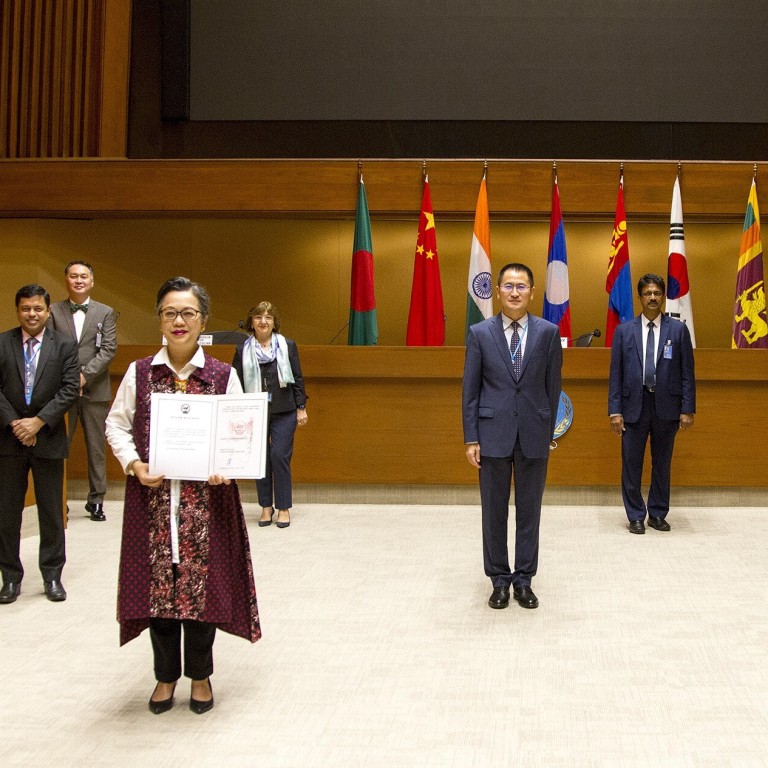 Mongolia joins China to become seventh member of Asia-Pacific Trade Agreement
Mongolia joins founding members Bangladesh, India, Laos, South Korea and Sri Lanka as well as China, its biggest trading partner
The Asia-Pacific Trade Agreement (APTA) represents Mongolia's first regional trade agreement with developing countries
Mongolia formally acceded to the Asia-Pacific Trade Agreement (APTA) on Tuesday, becoming the seventh member of the long-standing regional pact.
The APTA, previously known as the Bangkok Agreement, represents Mongolia's first regional trade agreement with developing countries.
The agreement was founded in 1975 between Bangladesh, India, Laos, South Korea and Sri Lanka, with China joining in 2011.
"This is the first expansion of APTA since China's accession in 2001. It is an important milestone in the progress of APTA towards becoming a contemporary regional agreement," said Armida Salsiah Alisjahbana, United Nations under secretary general and executive secretary of the Economic and Social Commission for Asia and the Pacific (ESCAP).
"Simple and smooth implementation of APTA trade preferences demonstrates its members' commitment towards utilising trade for sustainable development."
But while the accession is significant, it does not necessarily signal an instant entry for Mongolia into other trade deals, including the
Regional Comprehensive Economic Partnership (RCEP),
the world's largest trade deal due to be signed by the end of the year.
RCEP comprises the 10-member Association of Southeast Asian Nations bloc, and five other countries it has free trade deals with, namely Japan, South Korea, New Zealand, Australia and China.
While existing bilateral free trade deals in the region provided the bedrock for RCEP, APTA is completely separate, trade lawyers and experts said.
But if Mongolia continues to deepen ties with other countries that are in both RCEP and APTA, such as China, its biggest trading partner, South Korea and Laos, these relationships may eventually carve out new inroads into the RCEP for Mongolia, experts added.
Through APTA, however, Mongolia will benefit from reduced tariff barriers as well as enhanced market access to South, Southwest and Southeast Asia, as well as to China.
"With its accession to the Asia-Pacific Trade Agreement, Mongolia believes that this will help the country to further expand its trade and economic cooperation with the member nations, contribute to diversification of its economy as well as more active involvement in regional integration processes," said Tumur Amarsanaa, Mongolia's ambassador to Thailand.
APTA is currently engaged in the fifth round of negotiations to widen tariff preferences in trade in goods and expand areas of liberalisation in investment, services trade, and trade facilitation.