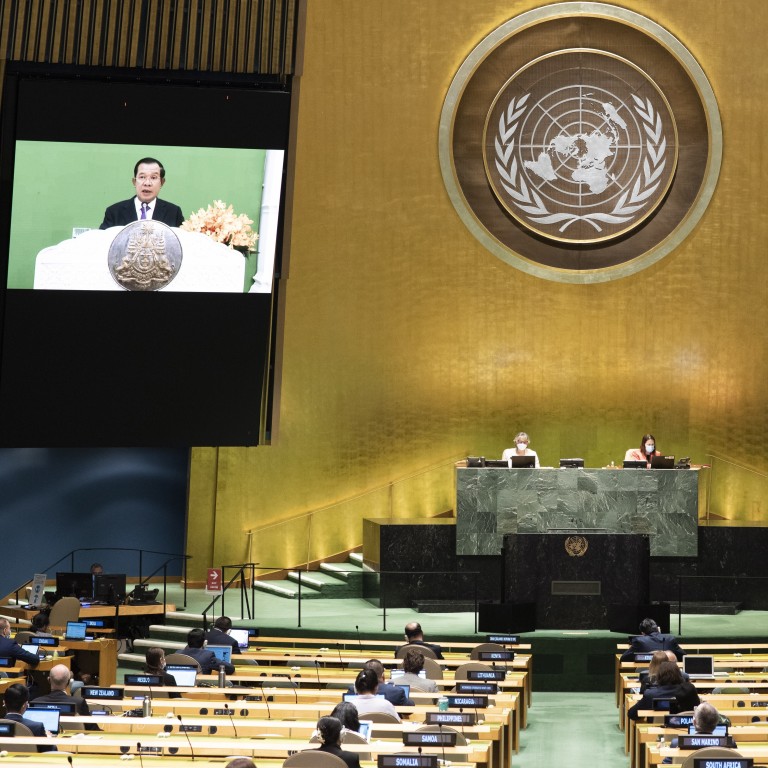 Cambodia caught in the middle of US-China clash over South China Sea military bases
The US treasury department last month issued sanctions against Chinese company Union Development Group
The company is developing the Dara Sakor tourism zone in Cambodia as part of the Belt and Road Initiative
Last weekend, in a speech at the virtual United Nations General Assembly, Cambodian Prime Minister Hun Sen rebuked "some countries" for increasingly interfering in the sovereignty of smaller countries.
"As a peace-loving small country committed to democratic principles, Cambodia can play its part in the international community only if it is assured that the rules governing the international system are fairly applied," he said.
"Unfortunately, all too often, depending on the political ambition and hidden opportunistic agenda of some countries, Cambodia had to deal with hypocritical double-standards, biased and politically motivated decisions, in short, injustice."
Just days before the speech, the US treasury department issued sanctions against Chinese company Union Development Group which is developing the Dara Sakor tourism zone in Cambodia as part of the Belt and Road Initiative. The sanctions were imposed under the Global Magnitsky Act, an American domestic law that authorises the US president to sanction, block and seize assets of alleged human rights abusers.
Union Development Group was granted a 99-year lease in 2008 to build the project. When completed, it will be a coastal resort area spanning 36,000 hectares (89,000 acres) with golf courses, casinos, luxury housing, an airport and a port large enough for cruise ships, taking up around 20 per cent of Cambodia's small coastline.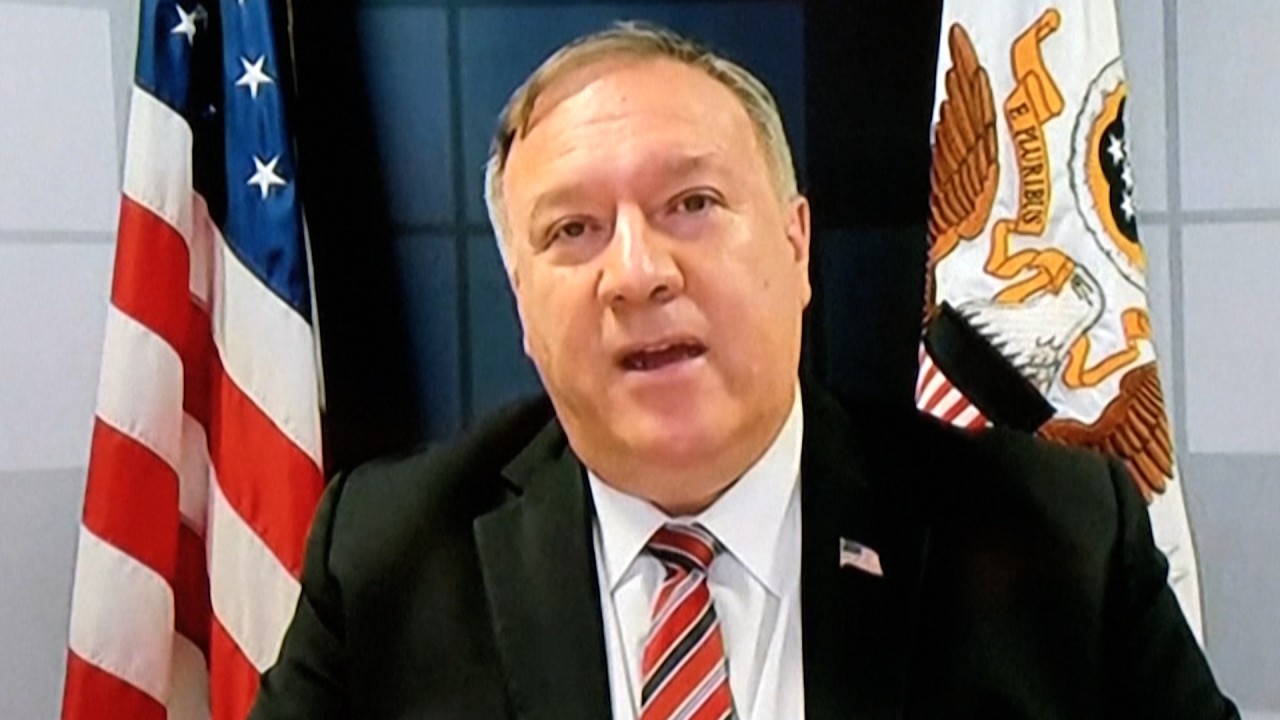 00:53
South China Sea: Don't let China 'walk over us', says Pompeo during Asean meeting
South China Sea: Don't let China 'walk over us', says Pompeo during Asean meeting
The US accused the company of wrongly seizing Cambodian land, destroying the Botum Sakor National Park where the land was located and being a front for China to "advance ambitions to project power globally".
At the same time, Cambodia slammed two US politicians, namely Robert Destro and Alan Lowenthal, for interfering in its domestic affairs after they criticised the Southeast Asian nation for the arrests of Cambodian trade unionists, human rights defenders and environmentalists.
The sanctions on Union Development Group prohibit US citizens or companies from doing business with the company, while any connection to the company in the US must also be reported.
A key issue raised in the sanctions relates to US concerns over the prospect of Chinese military bases being built in Dara Sakor.
Jindal School of International Affairs' Rayan Bhagwagar, who studies China's overseas military bases, agreed the underlying motivation for the sanctions was military in nature, in particular, a tactic to combat China's claims in the South China Sea.
The US has challenged
China's claims in the South China Sea,
calling them "completely unlawful", and the Cambodian sanctions tie in with US Secretary of State Mike Pompeo's warning last year that belt and road projects are being used by China to secure a "state national security element" in various countries.
"While the layman would not be able to read between the lines, unfortunately for China, the policymakers in Washington do," Bhagwagar said.
"Be it Pakistan or [formerly] the Maldives, or even Cambodia, China is able to secure good relations and strongholds with countries where the respective leadership puts forward the security and longevity of their tenure before that of its people."
Bhagwagar said China tended to find military alliances with the "vulnerable states with questionable political authority over their people".
"It's fair game to say that Cambodia is a politically vulnerable country. Its dictatorial leader – Hun Sen – has leased a large area of Cambodian land to China which the latter has essentially colonised, through the establishment of a vast array of Chinese business entities," Bhagwagar said.
Countries caught between the two contesting powers have, however, started to stand up against having to take sides. On Tuesday, Portugal rebuffed a US "blackmail" threat to impose sanctions on Portuguese companies doing business with China, while also rejecting Washington's call for Lisbon to choose between the US and China.
Cambodia too, as indicated in Hun Sen's speech, has also rejected US control, denying China has plans to build military bases in Cambodia, in particular a military airbase at the new Dara Sakor airport.
Union Development Group is building a US$3.5 billion airport to facilitate access to its resort and the surrounding Dara Sakor area which sits in the remote Koh Kong province.
"The ambitious scale of the airport is simply to accommodate significant volumes of future visitors," the company said.
Both the Council for the Development of Cambodia and Union Development Group issued lengthy statements refuting the US allegations, and in particular said the constitution forbids foreign military bases on Cambodian territory.
"The Royal Government of Cambodia has repeatedly rejected reports that Cambodia could accept any foreign military to be stationed on its territory. Consequently, Cambodia welcomes all fact-finding missions from the United States or any other country to validate the facts and put an end to all allegations, false accusations and rumours," said the Council for the Development of Cambodia statement.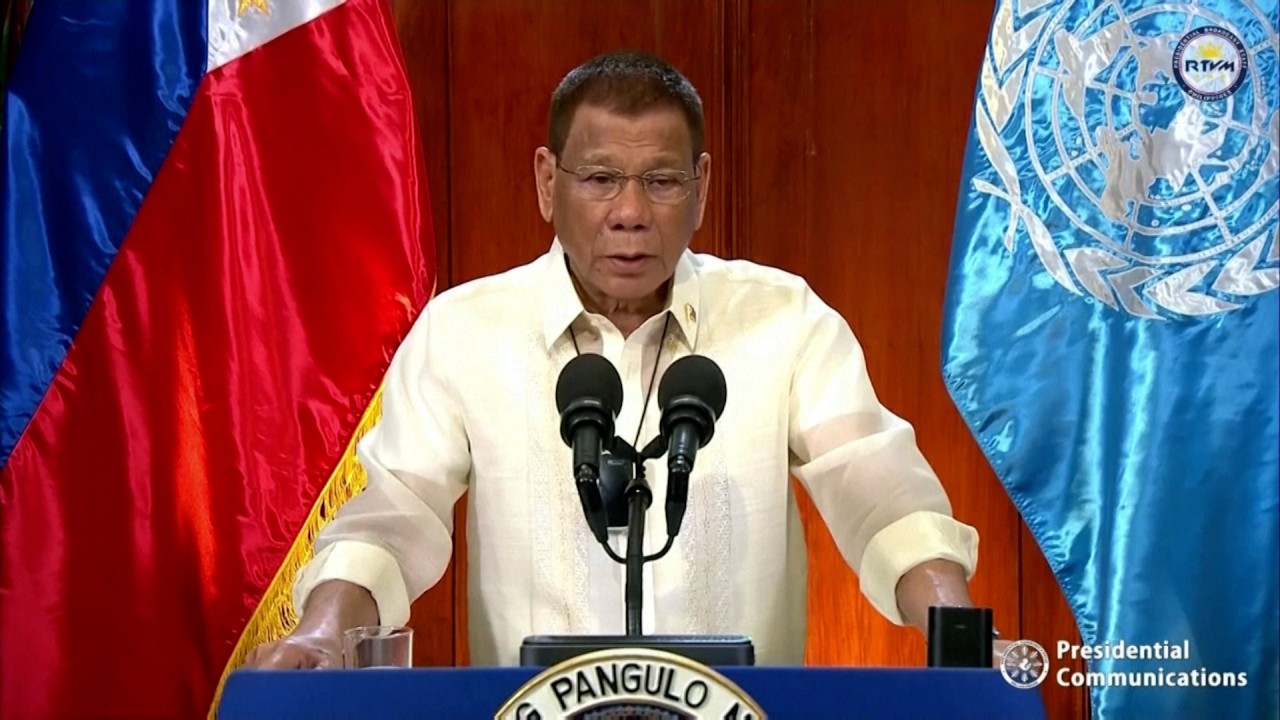 01:33
Philippine President Duterte raises 2016 South China Sea tribunal win at United Nations
Philippine President Duterte raises 2016 South China Sea tribunal win at United Nations
Both groups also slammed the US for inaccurately calling Union Development Group a "state-owned" Chinese company.
Union Development Group is listed as a private company, owned by the Tianjin Union Investment Development Group based in Tianjin, which specialises in real estate development. Tianjin Union also has developments on Hainan Island in China.
In 2015, the Cambodia Human Rights Task Force, which fights Cambodia's illegal logging, found corruption in the allocation of compensation and unfair compensations to villagers affected by the Dara Sakor project.
This article appeared in the South China Morning Post print edition as: caught in the crossfire in cambodia