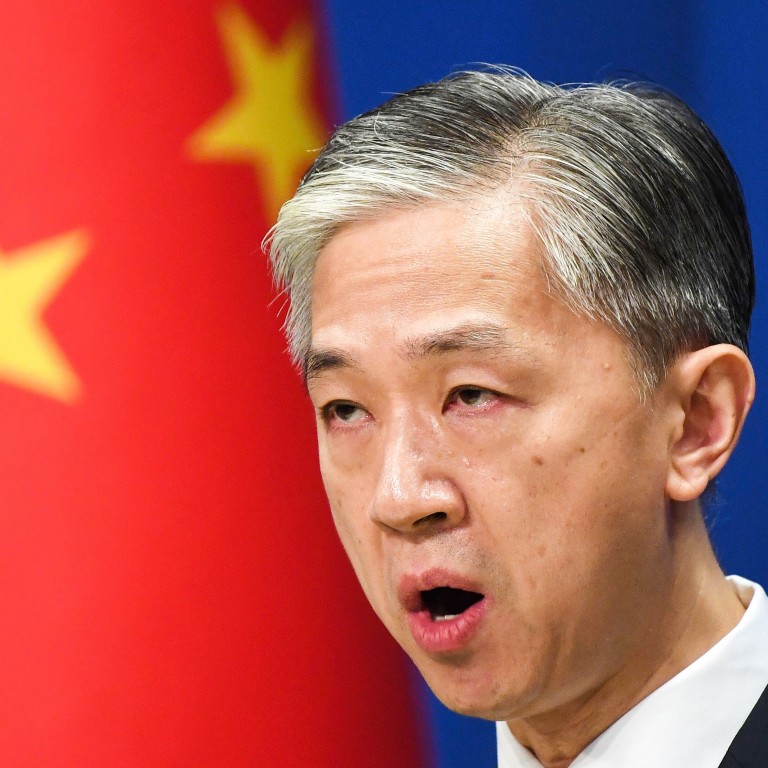 China-Australia relations: Beijing expects Canberra to make first move to repair relations, experts say
Australian officials have not responded to comments from the Chinese Ministry of Foreign Affairs on Friday calling on Canberra to 'reflect' on its actions
But current strong anti-China sentiment in Australia means Canberra is unable to make the first move to repair relations at this time, experts say
Australian officials have not responded to China's clearest signal yet that Canberra was to blame for the rapid deterioration in bilateral ties between the two countries.
While Australian officials called again for clarification of Chinese policies toward imports of Australian goods, observers suggested the comments on Friday by China's Ministry of Foreign Affairs made it clear that Beijing expected Canberra to take the initiative to improve relations.
"I think the Chinese export bans may serve the purpose of reminding Australia that [China] is expecting to reset the relationship, but they certainly are not going to lead to a change right away … the best that Australia could do in this situation is to let the Chinese know that they have noted their concerns," said Hans Hendrischke, a Chinese business and management expert at the University of Sydney Business School.
And with China's comments speaking out of its frustration with Australian attitudes, according to Hendrischke, equally Beijing should not expect a reset in relations immediately, especially given the changes set to take place in the
United States government,
he added.
"There will be some rethinking of the US-China policy taking place. Australia will not be able to pre-empt these policies. In other words, China has to see the constraints under which Australia is operating and can't expect sudden changes," he said.
At a press conference on Friday, Chinese foreign ministry spokesman Wang Wenbin called on Canberra to "reflect" on how it had handled its trade relationship with China in the past when he was asked to elaborate on the proposed suspensions of seven categories of Australian imports.
Wang said that since 2018, a number of Chinese investment projects have been rejected by Australia due to "ambiguous and unfounded 'national security concerns'." These included banning Chinese companies from helping to build the nation's
new 5G network
and putting restrictions on investments in infrastructure and agriculture.
"Between China and Australia, which country is breaching the principles of a market economy and the bilateral free trade agreement? And which country is renegotiating its commitments, undermining cooperation and taking discriminatory measures? The facts are all too clear," Wang said.
Australia's Department for Foreign Affairs and Trade did not respond directly to a request for comment in response to Wang's remarks, instead opting to point to recent comments made by trade minister Simon Birmingham.
Birmingham himself also did not respond directly to Wang's comments, but maintained he had not received confirmation from Chinese authorities that any
Australian imports had been banned
from China.
He said most shipments to China were still being processed over the weekend, but conceded there were delays in the customs clearance of lobsters.
Birmingham said non-lobster seafood imports were being cleared and there were also "some positive signs in relation to the wine sector", while reinforcing Canberra's position that its wine industry was not being subsidised, as China has charged. Australia is facing an anti-dumping investigation into cheap wine sold in China launched in August.
"We're seeing that there is movement at the border, if you like, in terms of goods still progressing. It's early days. We will keep a close and watchful eye on that," he said.
Birmingham also repeated that China was still unwilling to have a dialogue at the ministerial level with regards to the trade issues.
On Friday, the day the reported ban on the seven products was due to take effect, Australian minister of agriculture David Littleproud also urged for exporters to continue to look to other markets to sell their goods, including Vietnam.
"My sense is that, at present, unless Australia makes a move to lower temperatures first, the unfriendliness will persist," said Dylan Loh, assistant professor in foreign policy at Nanyang Technological University in Singapore.
"Of course, Australian accusations regarding such unofficial economic 'sanctions' are not without reason. Chinese economic activities in the past regarding South Korea and the Philippines at various low points of their ties are instructive in that regard."
"Given the toxicity of the China debate in Australia – which the Morrison government has allowed to let run – there's very little political space that would allow it to get on the front foot in this. To do so would invite charges of Canberra acquiescing to Chinese pressure," said University of Sydney professor James Curran, who specialises in the history of Australian and American foreign relations.
Last week, Australia charged an Australian man of Chinese heritage with a foreign interference offence, the first to occur under Australia's new national security laws passed in 2018.
Both nations, though, could still find some relief at the World Trade Organization, said Australia's former consul-general to Hong Kong, Jocelyn Chey.
Using an independent third party who both countries respected to arbitrate on trade matters could help disarm both nations without resorting to blame, she suggested.