China-Australia relations: Canberra 'should know' how to improve relationship, Beijing says
China and Australia have been involved in a seven-month conflict involving both trade and non-trade matters
Two-way trade between China and Australia is worth around A$240 billion (US$171 billion), while China buys about 39 per cent of Australia's merchandise exports
China has fired another shot in the ongoing trade dispute with Australia, with assistant minister of commerce Li Chenggang saying on Wednesday that Canberra knows "what it needs to do to improve this relationship".
The two nations have been involved in a
seven-month conflict
involving both trade and non-trade matters, with new restrictions on imports of a list of Australian products, namely barley, sugar, red wine, logs, coal, lobster, copper ore and concentrate, believed to have come into force on Friday.
"China has upheld a pragmatic attitude to actively pursuing economic and trade relations with all trade partners," Li said Wednesday at a press conference in Beijing.
"Everyone knows that both sides need to overcome and push to establish a healthy relationship. As to the behaviour of Australia, Australia should know more clearly than us [what it needs to do]."
At a press conference on Friday, Chinese foreign ministry
spokesman Wang Wenbin
called on Canberra to "reflect" on how it had handled its trade relationship with China in the past when he was asked to elaborate on the proposed suspensions of seven categories of Australian imports.
Australia's Department for Foreign Affairs and Trade did not respond directly to a request for comment in response to Wang's remarks on Friday, instead opting to point to recent comments made by trade minister Simon Birmingham.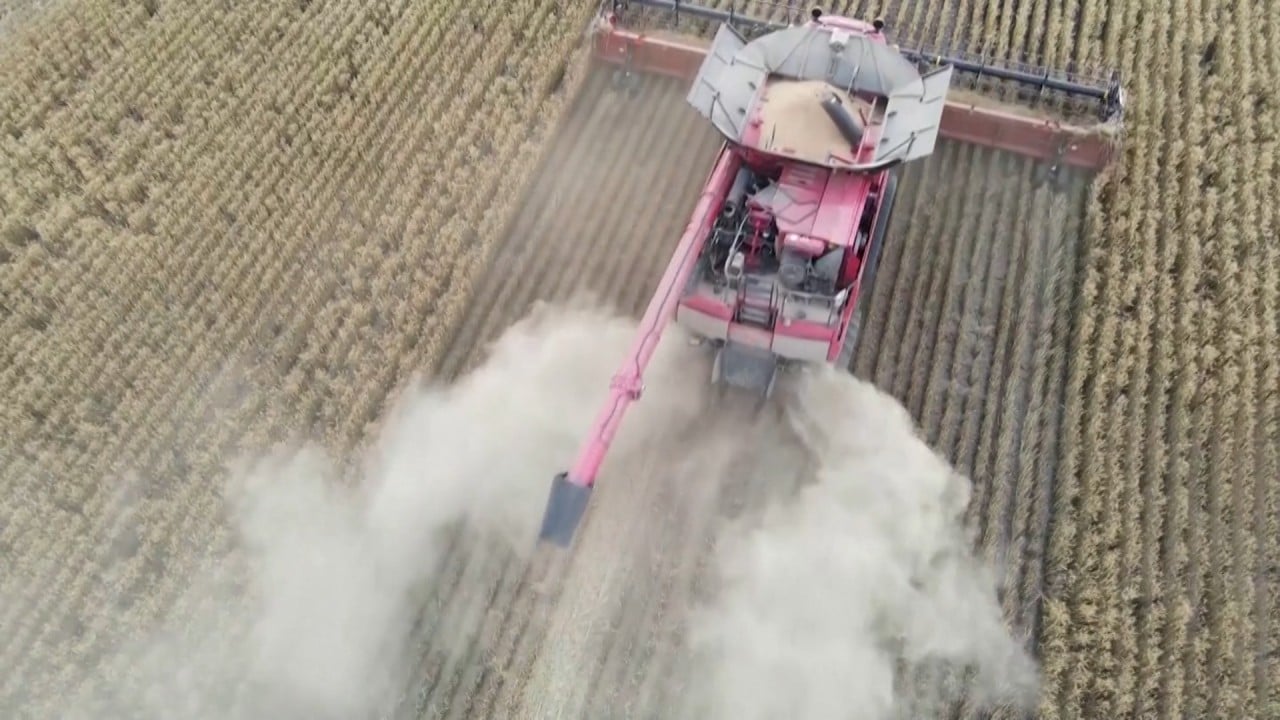 01:15
China-Australia trade: Beijing set to ban nearly US$400 million worth of Australian wheat imports
China-Australia trade: Beijing set to ban nearly US$400 million worth of Australian wheat imports
Birmingham himself also did not respond directly to Wang's comments, but maintained he had not received confirmation from Chinese authorities that any Australian imports had been banned from China.
He said most shipments to China were still being processed over the weekend, but conceded there were delays in the customs clearance of lobsters.
Birmingham also repeated that China was still unwilling to have a dialogue at the ministerial level with regards to the trade issues.
Two-way trade between China and Australia is worth about A$240 billion (US$171 billion), while China buys around 39 per cent of Australia's merchandise exports.
While trade relations between China and Australia are becoming strained across a growing list of goods, iron ore seems to be able to withstand the rising tensions.
Australian iron ore mining giant
Fortescue Metals Group
on Monday said it had secured some US$4 billion in iron ore deals at the China International Import Expo (CIIE) in Shanghai
Iron ore is Australia's most important export and the Australian-listed miner said it had signed 12 memorandums of understanding for the purchase of its iron ore with major Chinese steel mills, procurement partners and financial institutions.
While non-iron ore industries have suffered as a result of the China-Australian conflict,
iron ore
remained unscathed as the steelmaking metal material is crucial to China's industrial activity.
On Tuesday, global miner Anglo American awarded a 10-year charter contract for four LNG-fuelled
bulk carriers
to facilitate the additional iron shipments from its mines in Brazil and South Africa.
Like Fortescue and other miners, Anglo American also started blending iron ore fines at Chinese ports late last year to meet strong demand.
The relationship between the two countries has slipped to a low point after Australia pushed for an international inquiry into the origins of the coronavirus in April without consulting Beijing, widening cracks in the relationship that had been growing since Canberra banned China's Huawei Technologies Co. from helping build its 5G telecommunications network two years ago.
Additional reporting by Catherine Wong
This article appeared in the South China Morning Post print edition as: canberra knows what to do to fix ties, Beijing says