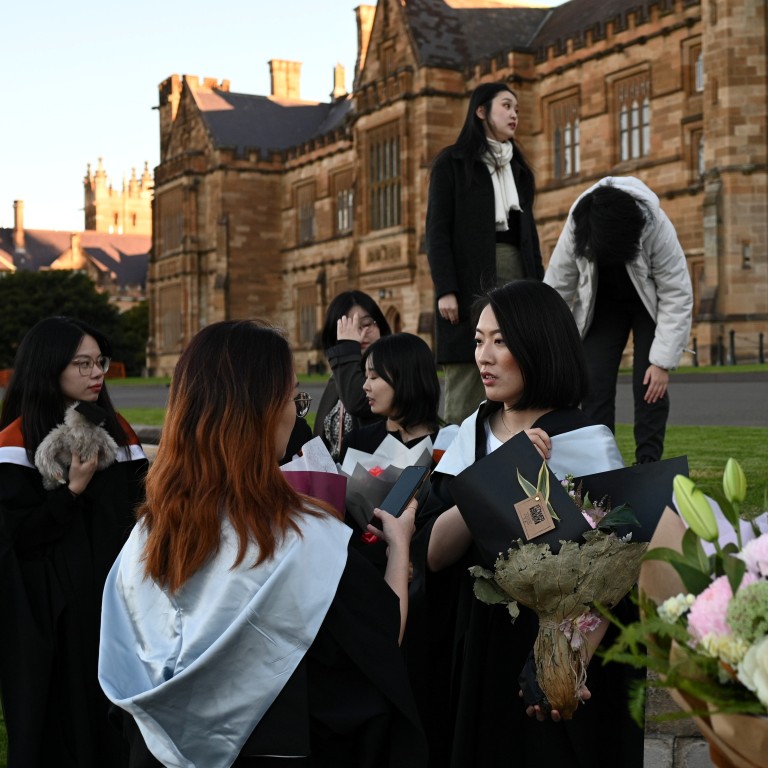 China-Australia relations: lucrative international education sector takes hit amid trade row, survey shows
More than 80 per cent of companies in the China-Australia education sector say bilateral tensions hurt business over the past year, a new survey shows
Some 62 per cent of the respondents say attitudes towards Australian education in China 'have deteriorated' since a diplomatic spat started last April
Three in five businesses in the China-Australia education sector say Chinese appetites for Australian education are deteriorating, with the tense bilateral relationship between the two countries the main reason, according to a new survey by the Australian Chamber of Commerce (Austcham) in Beijing.
In a survey of 112 education-related businesses – including Australian schools, universities and education support services – conducted in November and December last year, 62 per cent of the respondents said attitudes towards Australian education in China "have deteriorated" and more than half said that confidence in the Chinese market has decreased.
Conflict
between the two countries
was the prime reason for the worsening situation, with more than 80 per cent of businesses saying "changes in the Australia-China relationship have had an overall negative impact on business over the past year".
Since the spat started in April last year, following Canberra's call for an investigation into the origins of the coronavirus pandemic without consulting Beijing, the Chinese government has twice
warned its students
about serious threats to their safety in Australia due to discrimination and racist attacks.
On Wednesday, the Lowy Institute, an Australian think tank, revealed in a new study that after the Covid-19 outbreak about four in 10 Chinese-Australians said they were treated less favourably due to their heritage. About one in five had been physically threatened or attacked.
Earlier in the week, police were called after a local councillor in Sydney received hate mail blaming him and Chinese people for the pandemic.
So far, the absence of international students in Australia has been largely caused by Australia's Covid-related travel restrictions, with no clear indication yet about when students can return.
Education businesses told Austcham Beijing they wanted to see an easing of bilateral tensions and more support for Australian-China education companies from the Australian media.
Respondents also urged the two governments to increase dialogue to reduce tensions and ease travel restrictions, particularly to repatriate staff and international students.
"Rebuilding the bilateral trade relationship is the key and opening business travel is second," one survey respondent said.
Austcham Beijing chief executive Nick Coyle said it was an anxious time for the A$40 billion (US$31.5 billion) Australian international student sector, of which Chinese students make up more than a third.
"The importance of the education sector to the Australian economy, its dedicated workforce and the hundreds of thousands of students and their families, cannot be understated," Coyle said.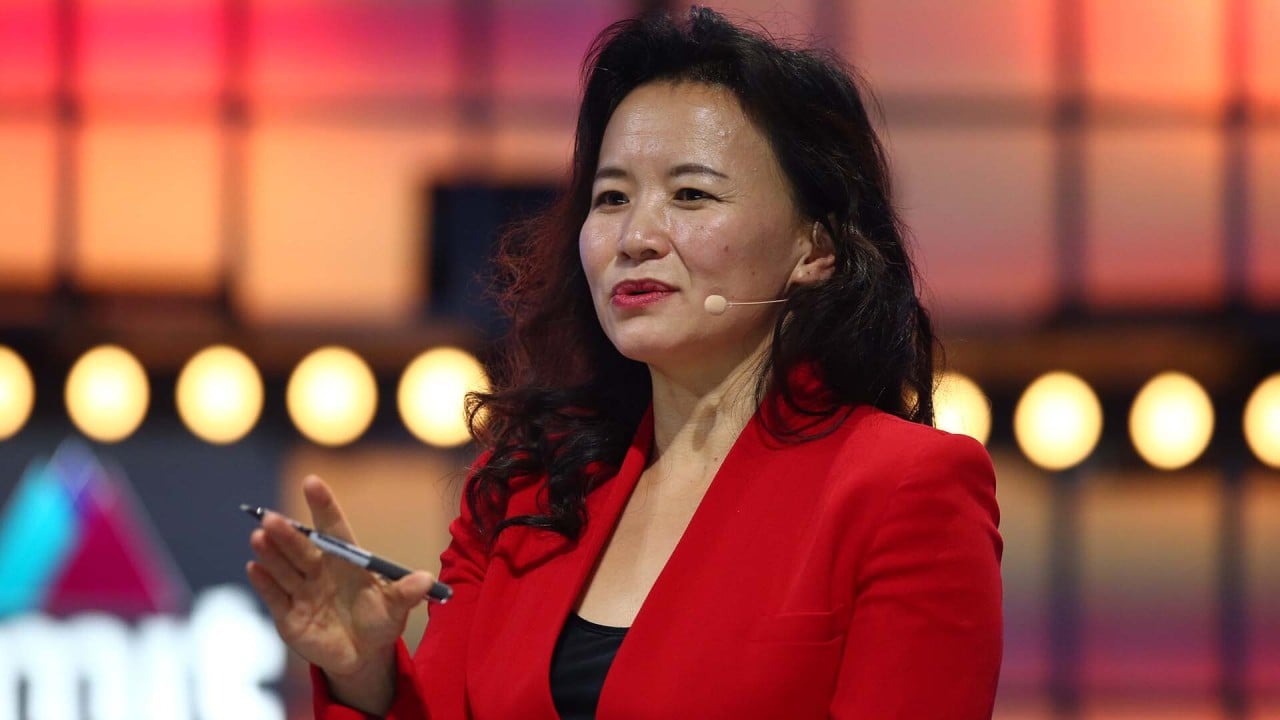 01:51
Australian journalist Cheng Lei formally arrested in China for 'illegally supplying state secrets'
Australian journalist Cheng Lei formally arrested in China for 'illegally supplying state secrets'
The Austcham survey also revealed China-Australia businesses were having a tough time diversifying their business away from Chinese students, which contributed a substantial part of the sector's fees and revenues.
More than half of the respondents said it was difficult to redirect Chinese student business to other countries with universities having the greatest difficulty.
The crunch in the Australian university sector is starting to show.
Last week, the University of Melbourne's preliminary financial results for 2020 showed the institution's operating surplus, or profit, had fallen 89 per cent from the year before to A$8 million.
Its international student enrolments have fallen 10 per cent compared to a year ago, and 22 per cent compared to pre-Covid estimates.
The University of Melbourne was not the only higher education provider struggling, with most universities flagging a decline in earnings in the past year.
But it has one of the highest levels of international student enrolments – including Chinese – in Australia, according to the Department of Education.
More than 30 per cent of the Melbourne university's revenue comes from international student fees, higher than the national average of 24 per cent. Eleven other universities fall in the same category.
This concentration means restrictions on international students caused by the pandemic could potentially send Australian universities into financial turmoil, Omer Yezdani, director of the Australian Catholic University's Office of Planning and Strategic Management, said in research published last month.
If one in five international students do not re-enrol, 22 Australian universities will see a big fall in profits, Yezdani said.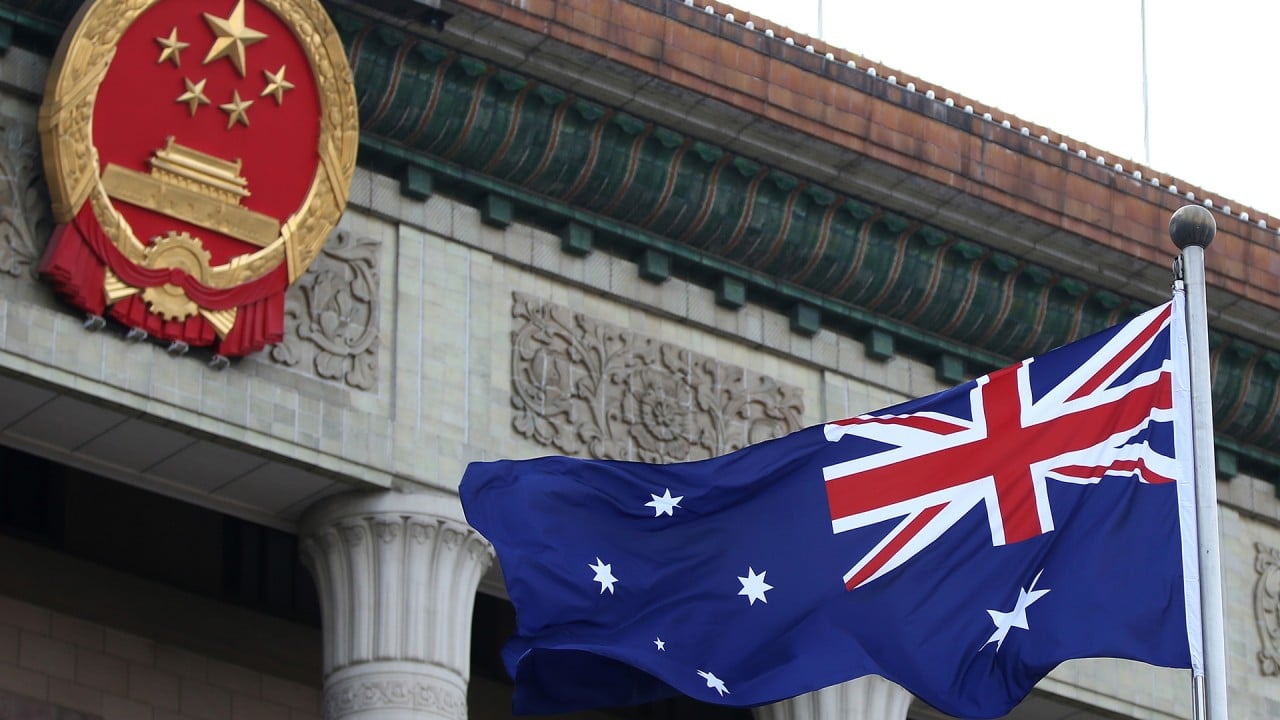 07:55
Australia ditched diplomacy for 'adversarial approach' to China and 'a pat on the head' from US
Australia ditched diplomacy for 'adversarial approach' to China and 'a pat on the head' from US
The Australian government has continued to welcome international students, although it has not released plans to repatriate those stuck overseas.
In a speech to the University of Melbourne last week, Australian education minister Alan Tudge said while international students were important to the economy, universities must focus on educating Australians.
"For more than a decade, the focus on international rankings has led to a relentless drive for international students to fund the larger research volumes that are required to drive up the rankings," he said.
"To be clear, we want and need international students in Australia. They have been great for our society, our economy, our diplomacy, and thousands have stayed and become outstanding citizens.
"But Covid presents us with an opportunity to reassess the impact our universities can have, and to refocus on the main purpose of public universities: to educate Australians and produce knowledge that contributes to our country and humanity."