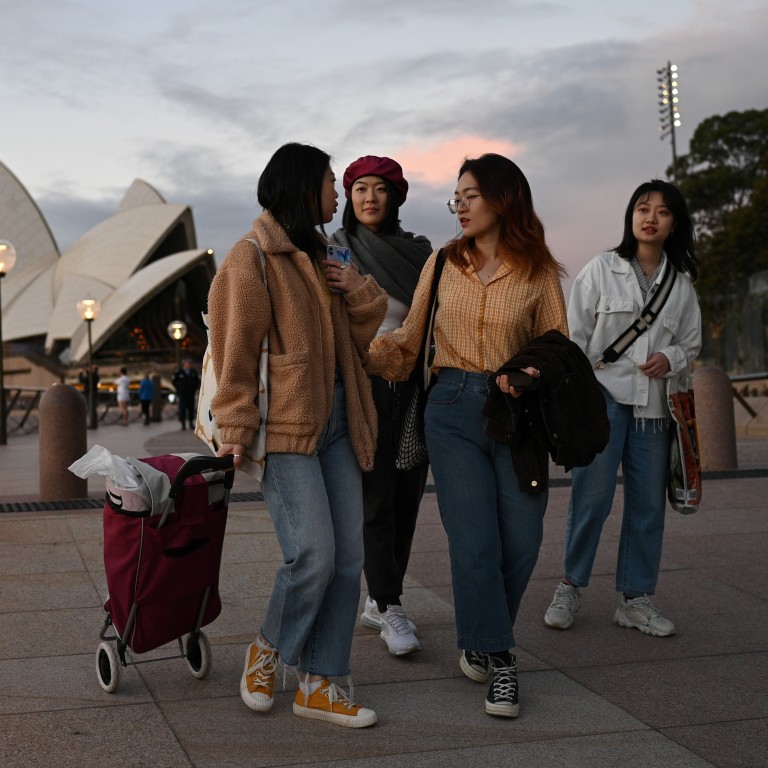 Australia's education industry facing US$15 billion loss as frustrated, worried students ponder futures
Australia's international education sector was worth around A$40 billion (US$29 billion) in 2019 before the coronavirus pandemic
But students, the majority who come from China, are considering their options as Australia's borders remained closed
Frustrated by being "taught by robots", worried by a rising threat of racism and exposure to the Delta variant, overseas students most which originally hail from China, are weighing up their options, raising question marks over the future of Australia's under- pressure international education sector.
As Australia faces its
worst battle with the coronavirus pandemic
so far with much of its populous east coast locked down since June, the value of the sector once worth A$40 billion (US$29 billion) in 2019 has sunk to A$27 billion, according to data released by the Australian Bureau of Statistics in June.
And that value is set to fall by half to A$20 billion by the end of next year as Australia's worst coronavirus outbreak poses new threats to the return of foreign students, including displaced Chinese students temporarily studying online and new ones looking to start school, according to an analysis by the Mitchell Institute at the University of Victoria in Melbourne.
For Chinese students it is a perfect storm of problems as they start to lose patience and look to study elsewhere.
"To be honest it just [feels like] robots teaching me, we can just read the textbooks from whatever page and then we will finish our degree," said University of Sydney student Catherina Lee, a native of Changsha, the capital city of the southern Hunan province.
"Most of my friends don't want to go back to Australia, because firstly, the Covid-19 situation is more severe there, and people don't wear masks, and wouldn't get vaccinated. So everybody was kind of frightened by that."
Aside from the Australian government's inconsistent approach to the reopening of its borders, Chinese students who have persevered with online study are also growing frustrated with the associated exhaustion of working from home and the demise of the "studying abroad" experience.
New students also stand little chance of kicking off their studies, although federal and state governments have introduced pilot programmes to bring back students slowly. One in New South Wales has, however, been put on ice while another in South Australia is still being worked out.
"I'm not angry with the institution … but they said they had a policy to bring back international students, and it was never executed," added Lee, who delayed the start of her masters in commerce last year hseoping the pandemic would improve, but resumed her studies online this year while still in China.
Another University of Sydney student, Skye from Guangzhou, went home last year to study online but now feels stifled as studying in Australia came with the advantage of having "full freedom from my parents".
"Now I'm afraid that they won't even allow me to go back to Australia because the situation has become more and more serious, and dangerous," said Skye, who asked not to be fully identified.
The Mitchell Institute published an analysis in April, warning
the sector will continue to shrink
the longer student returns are delayed. Its forecast that by the end of 2022, or the third year of falling international student enrolments since the pandemic started, the sector would shrink to A$20 billion, half of its pre-pandemic value, still stands.
"I think it's going to be difficult for universities and it's going to be difficult next year … it's going to be the worst," Mitchell Institute's policy fellow Peter Hurley said.
"Because, the nature of international student enrolments is that … those students who had started in Australia are about to finish their courses and they're not being replaced."
Encouraging current students to return, or convincing new ones to sign up, has been further complicated by 550
coronavirus-related racism incidents
in Australia according to the Australian activist group, Asian Alliance Network, which has been monitoring racism towards Asian Australians since the start of the pandemic.
The latest case emerged after a video of a gang of Australian youths beating three Asian students outside a shopping centre in Brisbane in July.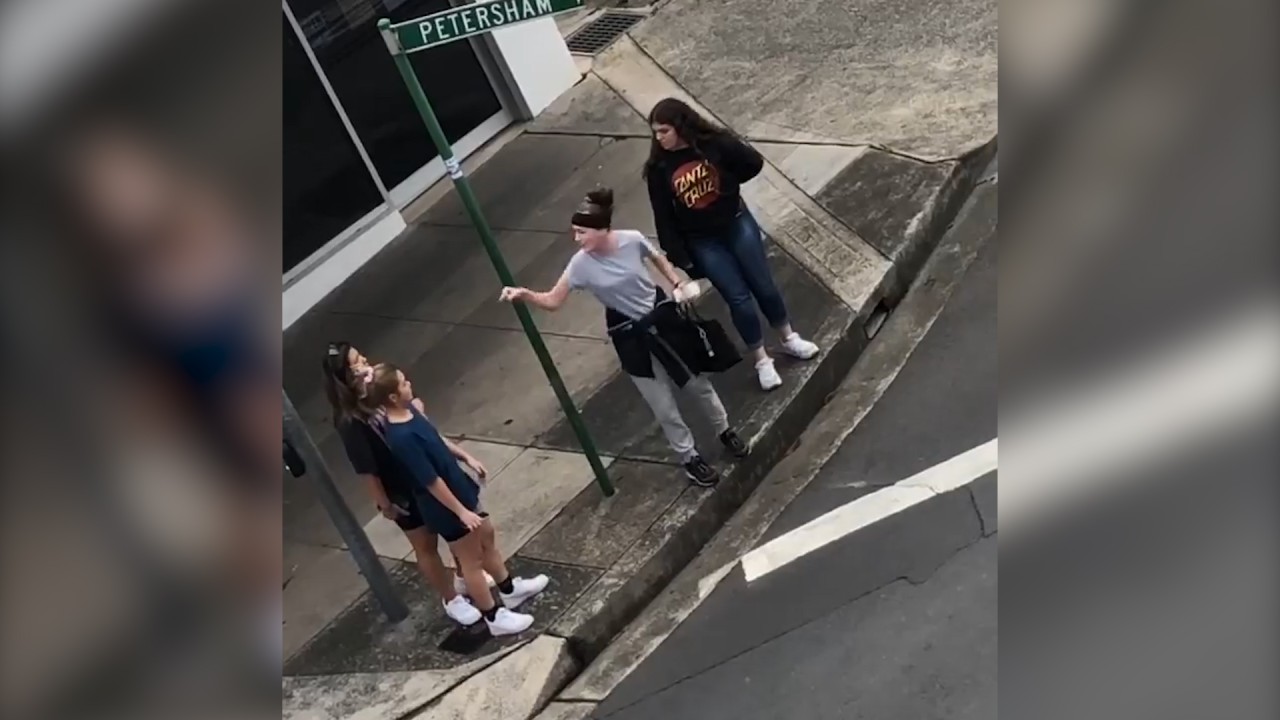 01:37
Asian Australian sisters racially abused and assaulted in Sydney during Covid-19
Asian Australian sisters racially abused and assaulted in Sydney during Covid-19
"It feels so unfair that my parents are paying the same student fee. And of course they asked me, is it worth it? Why do I need to study abroad, when I can just take a university course in China?" said Lee.
"We're also afraid that there will be local students or the local community who don't welcome us … we saw some news coming out that Chinese people were getting beaten.
"So yeah, even if the policy allows us to go back, we are still considering whether or not to go back."
Another University of Sydney student, Tracey, chose to study online while remaining in Sydney last year but has now returned to China.
"I felt unhappy when I was studying online in Sydney in lockdown. But after I came back to China, I also have online classes, but I get to do an offline internship at the same time, and I can also meet new people there, which I enjoy," said Tracey, who also asked not to be fully identified.
"I feel like it's kind of hard to go back to Australia at this time," added Tracey, who is now considering future studies in Britain and countries closer to China, including Hong Kong and Singapore.
While focus has centred on Australia's iron ore, coal and liquefied natural gas
exports to China
– the three biggest goods exports making up 46 per cent of the two countries' A$251 billion two-way trade – the international student sector is Australia's biggest service export, with Chinese students making up a third.
While many students from India and Nepal – the second biggest student groups after China – have abandoned their courses in Australia since the borders closed, many Chinese students have chosen to study online.
This has helped to slow the bleeding in fee revenue for universities, according to Phil Honeywood, the chief executive of Australian international student advocacy group, International Education Association of Australia (IEAA).
"The Chinese student appetite for online studying has been surprisingly good," he said.
But it looks unlikely that the numbers of students will bounce back quickly, according to John Shields, international academic director at the University of Sydney Business School.
"I can't see [students returning] in the immediate future, by which I mean in the next six months, whether it's going to be possible for international students who are currently offshore to come into Australia to study on campus, I cannot see that happening this year," he said.
Pilot programmes to bring students back to Australia will only be a psychological band-aid and will not "adjust the problem" as a whole, he added.
Hurley said the sector will continue to erode as long as the rate of return and renewal of students continues to slow, with the reduced number of students studying online set to not be enough to replace students finishing their courses.
Between July and November 2020, around 17,000 new students enrolled from overseas, while during the same period in 2019, there were around 115,000 enrolments, Hurley said.
Dripping students into the country at a few hundred over several weeks with return programmes will also not help, he added.
"Between March 2020 and March 2021, the number of international student visa holders dropped by about 140,000. This suggests about 70,000 new international students need to enter Australia every six months simply to stop enrolments falling further," Hurley said. "It is far from clear this will happen."
And Fan said it is likely to take around three to five years before Chinese student numbers return to pre-pandemic levels.
But student accommodation provider Wee Hur, which has properties across major Australian cities albeit with lower occupancy numbers, remains optimistic.
"While current students now probably are looking for alternative destinations, by the time borders are open in Australia there will be a new bunch of international students sprouting up," chief executive Goh Wee Ping said.
"My big thesis is that these would-be students are unlikely to have been impacted by the actions, or inaction, of the Australian government in terms of where to go.
"The fundamentals of why students like Australia in the first place have never changed."
IEAA chief executive Honeywood said the sector is working towards convincing the federal government to incentivise students to return by sweetening the deal on their visas with increased migration points or allowing students to count their online study time in Australia as a credit when they apply to migrate.
"There is no doubt the federal government understands the importance of the international education sector to the economy and soft diplomacy going forward and certainly they also have pressure from businesses who want international students," he said. "I think it's definitely changed."