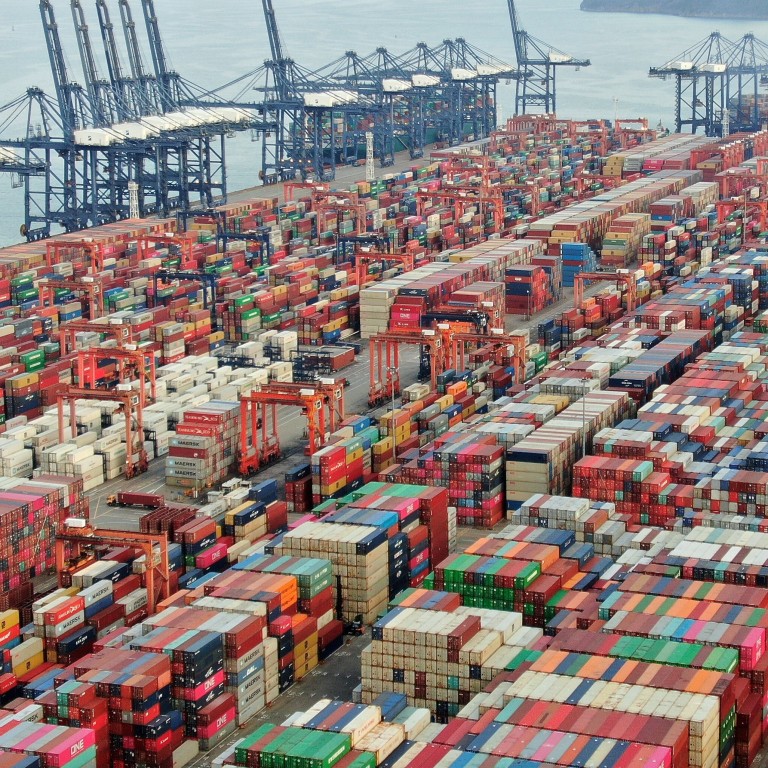 China shipping: container shortages leave exporters struggling to meet overseas orders ahead of Christmas shopping rush
Since the start of the pandemic, two big problems have faced Chinese exporters: a shortage of containers and high freight costs
Ahead of Christmas, it is a race against time for traders to get their goods to key export markets in the US and Europe
Guangdong-based factory owner and bicycle maker Derrick Tian finally secured a container at the end of September for a new shipment of bikes leaving Yantian Port in southern China, after weeks of searching.
Shipping congestion caused by on-and-off lockdowns to contain the coronavirus has wreaked havoc on his business, making it even harder for Tian – a small exporter – to compete with bigger companies sending larger volumes.
If all goes well, his bicycles will appear in US stores in time for the upcoming Black Friday and Christmas shopping season.
That single container, however, is a drop in the ocean for Tian. He might have secured one today, but he is concerned about the next and whether he will be able to meet his customers' long list of orders, given curtailed global shipping capacity.
"The biggest problem is to get your goods out of China," he said.
Since the start of the pandemic, the two big challenges facing exporters like Tian have been a tight supply of containers and shipping capacity – which has slowed delivery of goods to end consumers – and the resulting increase in freight costs that has affected companies' bottom lines.
The imbalance in
container distribution
globally has worsened over the past two years. In major Asian exporting countries, businesses are scrambling to find containers for goods, while in the United States, Europe and Australia, empty containers are piling up at ports, with their return to Asia and other exporting countries delayed.
Ahead of the Christmas shopping rush, it is a race against time for traders. With two months to go, industry insiders and analysts predict more shortages and delays for goods delivery to the US and Europe.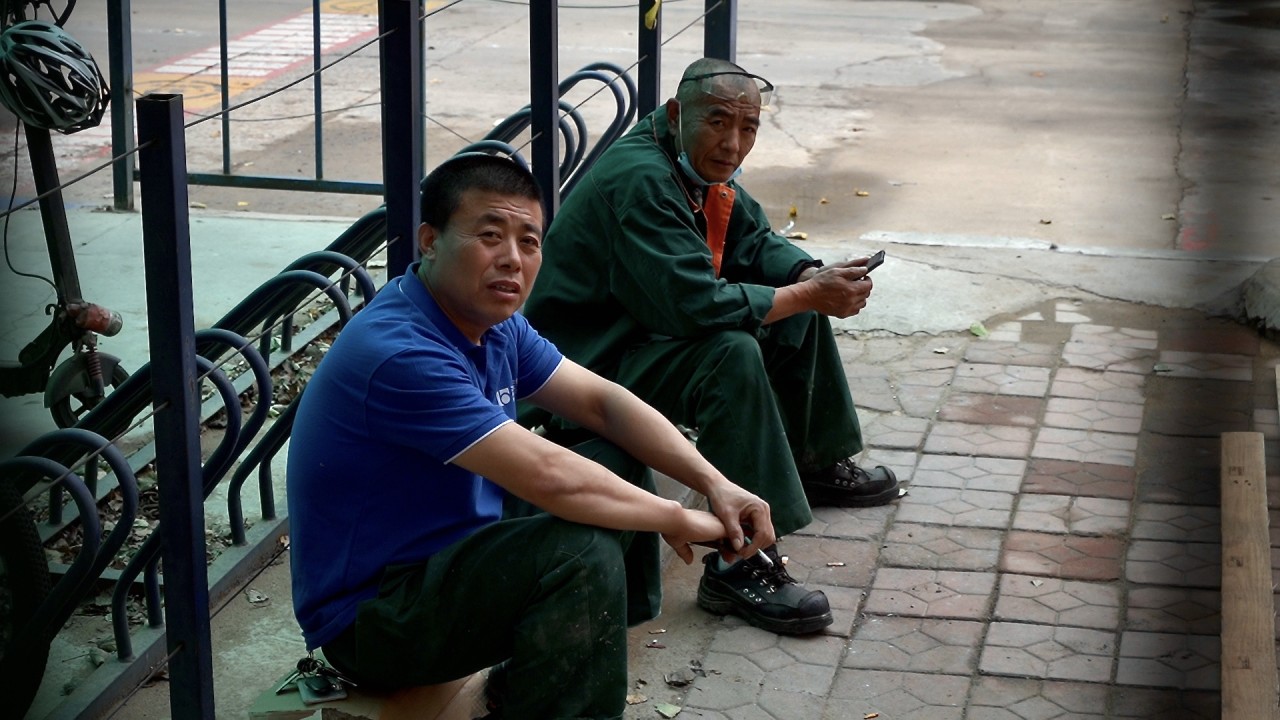 04:01
Chinese manufacturing thrown into disarray as country's electricity crisis rolls on
Chinese manufacturing thrown into disarray as country's electricity crisis rolls on
Outside Christmas, conditions will not ease as demand for products from developed economies remains elevated after months of lockdowns, while strict pandemic controls triggered by sporadic outbreaks will continue to pose a threat to port and shipping activities, experts say.
Take the closures of two key ports this year –
Yantian
and a key terminal at
Ningbo-Zhoushan.
Although the outbreaks that shut them have been contained, operational disruptions caused by pandemic control measures are still being felt.
Shipping problems have exerted the single biggest pressure on China's exports and will continue to do so next year, according to analysts.
"If current circumstances hold, we're going to see many more empty shelves heading into the holiday shopping season and beyond," said Adam Compain, senior vice-president of data insights at project44, which provides information for shippers and third-party logistics firms.
Karen Li, head of Asia infrastructure & industrial research at J.P. Morgan, said strong demand has been a key driver for the continued rise in spot freight rates, not just supply chain logjams.
The Shanghai Containerized Freight Index, reflects the fluctuation of freight prices, hit 4,614.10 on September 30, 464 per cent above last year's low point at around 1000, underscoring how demand for containers continues to exceed supply.
At China's
famed Yiwu International Trade Market
, home to the world's largest wholesale market for Christmas decorations, manufacturers received more overseas orders than previous years, but they struggled to ship them abroad.
"Christmas orders for the whole industry are actually not bad this year," said Wang Guoqing, who has been in the Christmas goods business for 15 years.
"The major issue is that containers are hard to book. In previous years, the products can be shipped as soon as we book the container. This year we had to wait for 10 days or more, and the prices have increased tenfold [since the pandemic began]."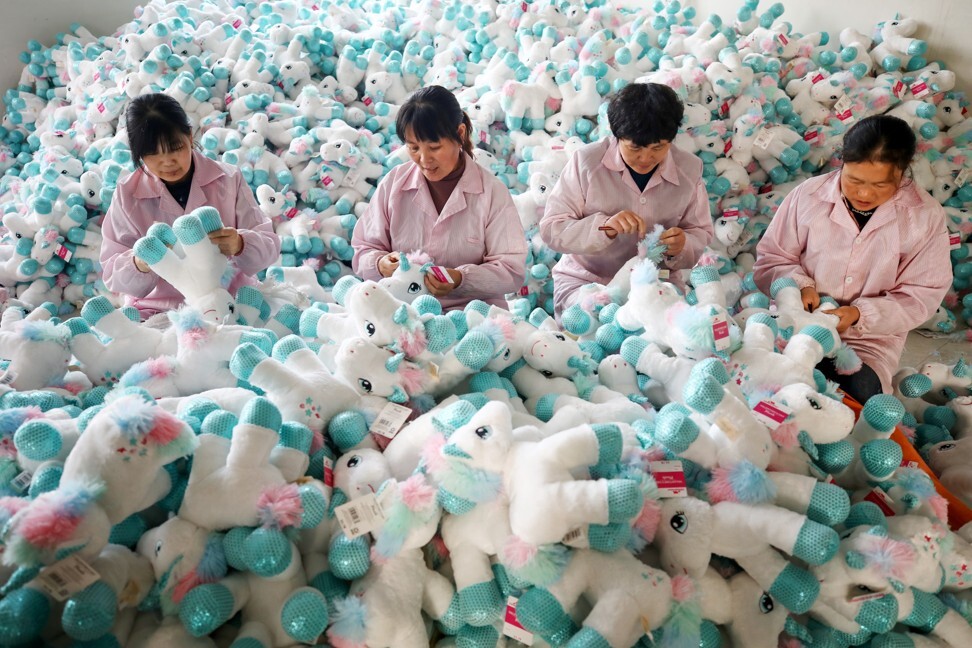 While his import clients have agreed to absorb the higher freight costs, ultimately it will be consumers who suffer, Wang said.
"No one would do business to lose money," he said.
Lilian Zeng, who works for a distributor selling Chinese-made baby furniture to major US and Canadian retailers, shares the same sentiment.
"The company has decided to raise prices for downstream retailers because of the rising shipping costs," Zeng said. "And they will in turn pass it on to the consumers."
She said her company's orders have increased, but its inventory continues to pile up in rented warehouses at Chinese ports.
"Sales during the Black Friday shopping season account for 30 to 40 per cent of the whole year's volume," she said. "So if the goods cannot arrive in time [for the shopping season], the company's annual sales will be badly affected."
A precondition for holiday sales is sufficient retail inventory, but according to the latest market update from Maersk, the Danish shipping giant, inventory levels in Europe and the US are at their lowest levels on record.
The current rate of shipping is not quick enough to rebuild inventory levels either, consultancy Sea-intelligence said in a note last month.
The median time container vessels spent in port has increased 11 per cent compared to the pre-Covid period, according to data from the United Nations Conference on Trade and Development.
The reliability of freight schedules is declining with delays of up to 30 days on China-EU routes, and 21.94 days between China and the west coast of the US, according to data from project44.
As of the third week of September, 242 ships were waiting to unload outside the ports across China, with 152 at Shanghai and Ningbo, according to Panjiva Research.
Ports in the US are also congested. More than 100 vessels have been waiting outside the port of Long Beach and Los Angeles for most of September. Chassis, trucks and truck drivers needed to get the goods out of the ports are also in shortage, according to Li from J.P. Morgan.
In a note on social media, Bjorn Vang Jensen, vice-president of global supply chain at Sea-Intelligence urged consumers to grab their Christmas presents now as "none of this would be fixed in the short term".
"And if you can, use your retailer store, so you know that you have them," he said. "A bird in the hand is better than 71 waiting off Long Beach."