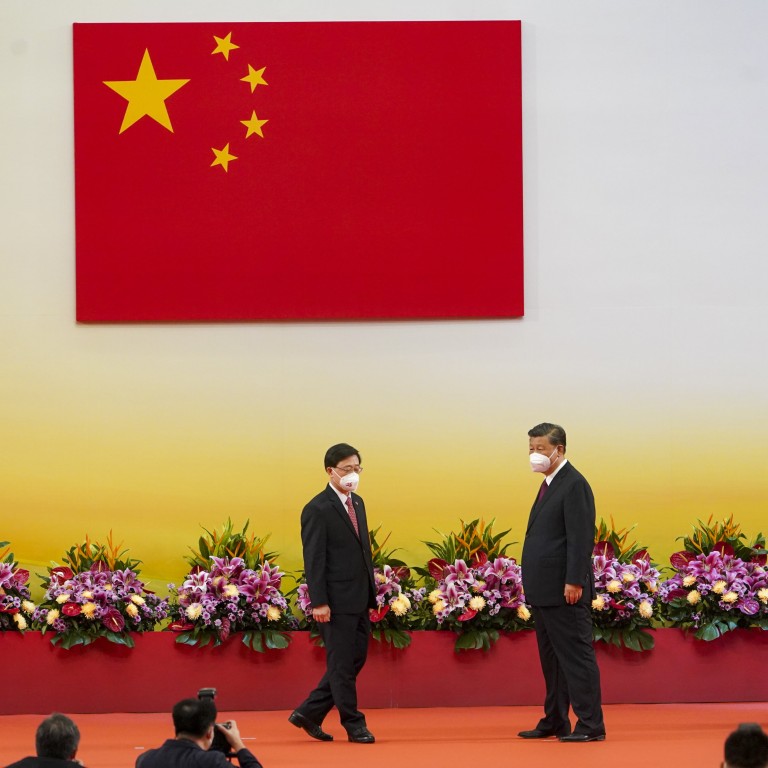 Hong Kong leader John Lee just got a to-do list from Xi Jinping. Now, he must take 'concrete action' to solve housing and help young people, analysts and residents say
Action needed to deal with housing shortages and boost social mobility, Xi tells new Hong Kong government
Xi lays down a series of key expectations for the new administration to work on
Hong Kong's new government must take concrete action in tackling the city's housing shortage and improving young people's upward mobility, legislators and residents said after Chinese President Xi Jinping issued a detailed to-do list for John Lee Ka-chiu's administration.
In his 3,700-word speech on Friday, Xi laid down four expectations for the next administration to work on. The president said Lee's administration had to improve governance, strengthen the momentum of development, solve people's livelihood problems and uphold harmony and stability, especially for young people.
Xi added: "What the people of Hong Kong desire the most is a better life, a bigger apartment, more business start-up opportunities, better education for kids and better elderly care. What the people call for, we must strive to deliver."
Analysts later said it was the most "specific" and "comprehensive" checklist that state leaders had given the Hong Kong government since the city's return to Chinese rule in 1997.
Sze Lai-shan, deputy director of the Society for Community Organisation, a non-governmental group set up to campaign for the rights of the underprivileged, said she hoped the new administration would take the housing problem more seriously in light of Xi's speech.
"In the past, there was a lot of bureaucracy in the government, and housing policy involved many interested parties. But I hope now the administration will be more proactive in tackling the issue," she added.
Sze said the Housing Bureau had been formed to focus on boosting the supply of homes under the government's restructuring, but it remained to be seen if red tape in the administration could be cut and procedures streamlined.
Federation of Trade Unions legislator Bill Tang Ka-piu backed Sze's views. He said he was impressed that Xi was not only concerned about political stability in Hong Kong, but also with social justice.
"He mentioned that Hong Kong should become more equitable, so that every resident will have greater confidence that as long as they work hard, they are capable of making a difference for their families," Tang said.
"This is what Hong Kong lacks. People's income can not catch up with the increase in living cost … and poverty is often cross-generational."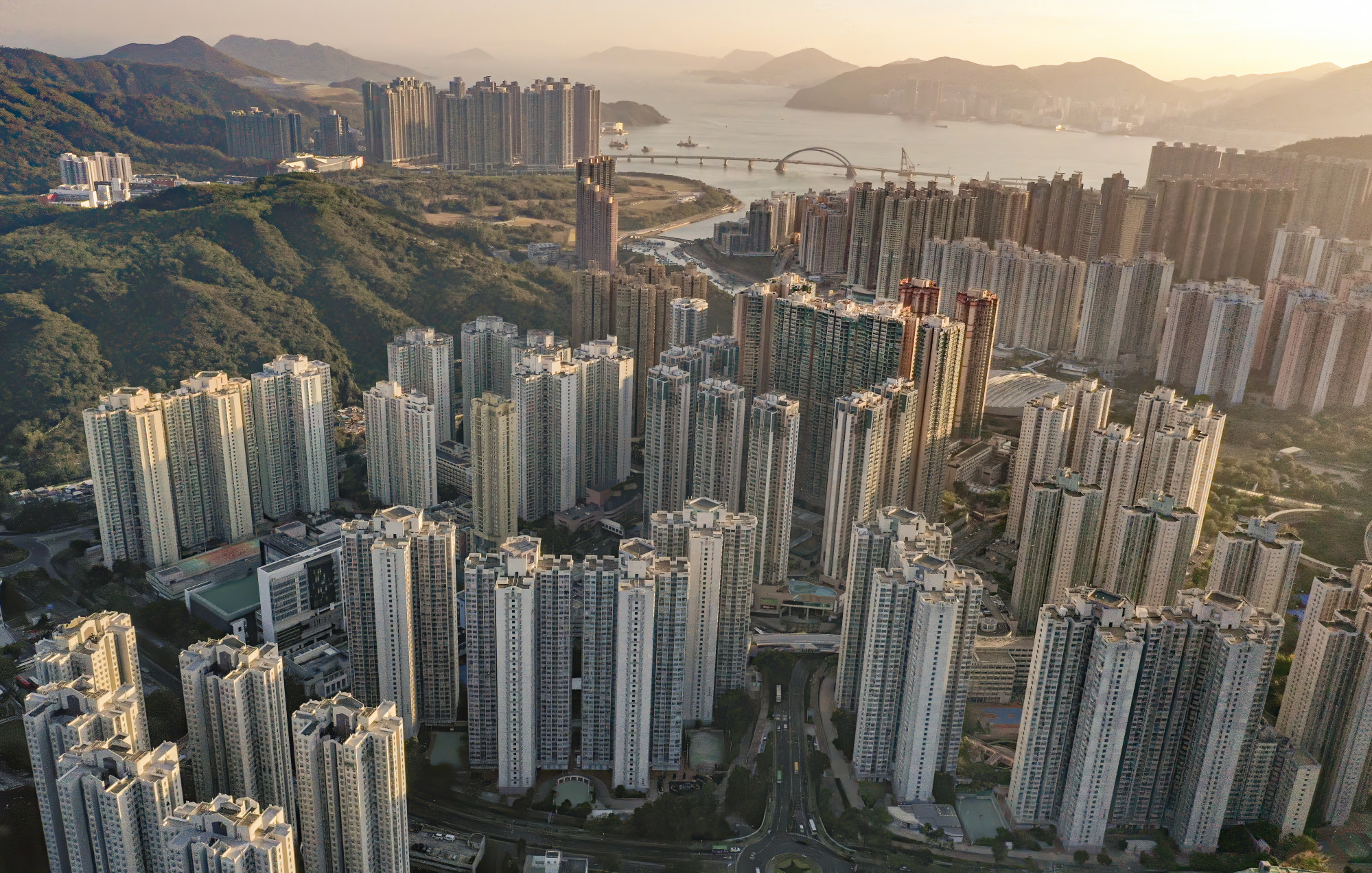 Social welfare sector representative Tik Chi-yuen, the city's sole non-establishment legislator, said he hoped the new administration could respond to Xi's demands with a bigger effort to fight poverty because of difficulties in housing, education and elderly care hit the poor harder than others.
Rico Chan, a 50-year-old clerk, added that, among the problems singled out by Xi, elderly care was the one that required the most urgent attention. She highlighted that Hong Kong had an ageing population, with about one-eighth of people aged over 65.
"The ageing problem is becoming more serious in Hong Kong, and we need more people to take care of the elderly," Chan said.
But Tsui, a 40-year-old trainer who declined to give her full name, insisted that action to tackle the housing problem should be the Lee administration's top priority.
"It is important for people to have their own place," she said. "It will be hard for people to settle if the rent keeps on increasing."
Richard Chan, 27, an office clerk, said Xi was right to ask Hong Kong officials to tackle the housing problem, but that he was doubtful if anything would change.
"Who doesn't want to have more living space?" he said. "It's everyone's dream, but sadly it's difficult to achieve.
"There's not much space and land for the government to build more housing for us, the younger generations. Aside from that, the property prices are unaffordable and unreasonable."
Janet Li, a 25-year-old postgraduate student, added that the way Xi had highlighted problems facing young people had impressed her most.
Xi said in his speech there was a need to promote social harmony in Hong Kong, with a special emphasis on the young.
"In particular, we should care about the young people," Xi said. "We should help young people overcome difficulties in education, employment, business start-ups and home-buying, and create more opportunities for them to grow and shine."
Young protesters and students were on the front lines of the anti-government protests in 2019, hurling petrol bombs and bricks at police officers as the city was convulsed by the worst demonstrations since the 1960s.
They said their grievances had to do with a lack of government accountability and democracy, but others argued that more deep-seated problems such as the lack of opportunities and upwards social mobility had also fuelled anger against the establishment.
Li said she agreed that Hong Kong as a society should care more for young people and that more job opportunities should be created for them.
"Young people are facing lots of problems right now," she said. "We need more support from the government, not just in terms of funds and subsidies, but policymakers should think of us when drafting plans."
Xi said in his landmark speech that he also hoped young Hongkongers would gain a better understanding of the latest developments in mainland China and the world and have a stronger sense of national pride.
Hui Chun-lung, principal of the Hong Kong Federation of Education Workers' Wong Cho Bau Secondary School, predicted that young people's national pride would improve over time through a variety of programmes and activities, such as flag raising ceremonies in schools and the use of school subjects and extracurricular work.
Additional reporting by Harvey Kong