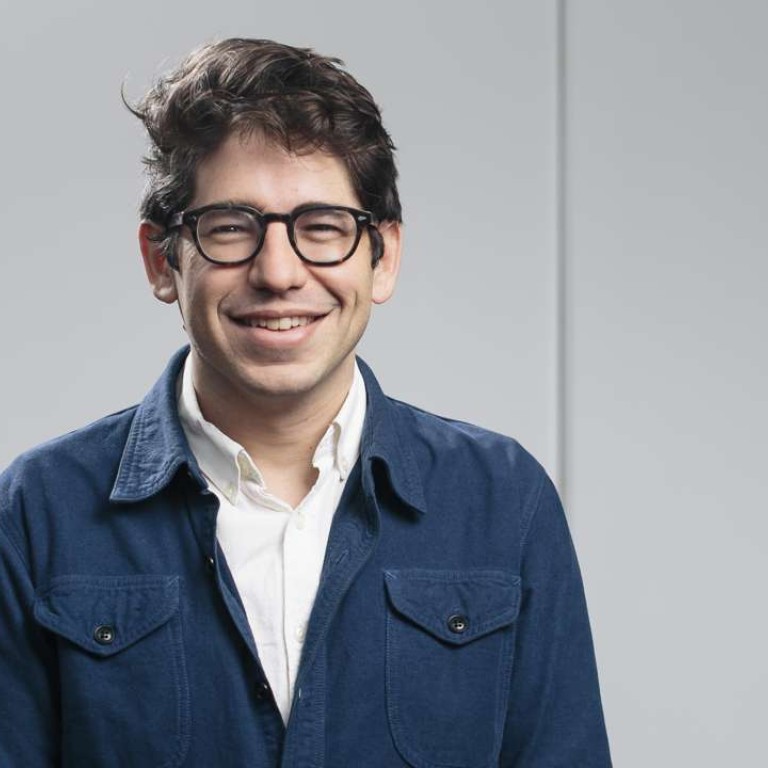 Kickstarter crowdfunding platform launches in Hong Kong
Crowdfunding giant Kickstarter launches today in Hong Kong, making it easier for start-ups in the city to fund their projects. Launching in the city makes sense: Hong Kong ranks as one of the top backers of its projects in the world, with pledges by Hongkongers on the platform averaging US$575. The figure says a lot about the city's strong entrepreneurial spirit.
"Hong Kong is one of the most exciting regions for creative culture and innovation in Asia and we're excited to work with emerging creators from this community," chief executive and co-founder Yancey Strickler says from Kickstarter's headquarters in New York.
Hongkongers have pledged more than US$10 million to more than 17,000 projects since the firm launched in the United States in 2009.
In 2015, US$34 billion was raised worldwide through crowdfunding efforts, with more than US$10 billion coming from Asia.
Given such figures it's easy to see why Kickstarter is eager to have a presence in the region (it also launches today in Singapore).
"We chose Hong Kong and Singapore because they are passionate Kickstarter communities that have developed without us there," says Strickler. "We've seen inspired projects launch from Hong Kong and Singapore, and we've seen tens of millions of dollars pledged to projects by backers from there, too."
Kickstarter – a platform that enables people with creative project ideas to gather money from the public, circumventing traditional avenues of investment – has previously been available in the US, Britain, Australia and 15 European countries. Start-up creators from outside these countries face a number of hurdles when seeking to launch an appeal for funds: they need a physical address, bank account and credit card in one of the existing markets, and are subject to tax regulations in the host country.
"While creators in Hong Kong have been able to launch Kickstarter projects in the past, they've had to jump through hoops: set up companies or work with collaborators outside of Hong Kong to launch their projects," says Strickler. "Today it gets a lot simpler for everyone in Hong Kong with a local bank account and verified ID.
"This expansion will make it easier for creators in Hong Kong and Singapore to launch projects. And it will make backing them more interesting."
Kickstarter rewards those who back projects. The more money pledged, the better the reward.
"Many Kickstarter projects are built around unique, experiential rewards. A visit to someone's studio; the opportunity to be an extra in a film; getting your portrait painted. These kinds of rewards express the creative spirit of Kickstarter," Strickler says.
Until how, he says, it was difficult for a backer in Hong Kong or Singapore to experience these rewards. "With local projects, they'll be able to."
Hong Kong-based design firm URI is one of the creators which will launch today. Founded in 2013 by Yat Ming and Stephanie To, the firm is seeking HK$60,000 for its chic LED bulb collection. Durable and energy-saving, the designs have a futuristic look.
"We're excited to launch our first campaign in Kickstarter," says To. "Going through this platform is a great way to raise product and brand exposure and a great way to promote the 'Made in Hong Kong' design to people globally."
Hong Kong contemporary arts centre Para Site also launches a project today.
It aims to raise HK$80,000 to fund its first cookbook project, The Unappropriated Recipes, a celebration of Hong Kong and the unique ingredients that make up this city.
"The Unappropriated Recipes is a collection of personal creative (mostly inedible) recipes submitted by many of our long-time collaborators and the hearts of our strong Para Site community in Hong Kong and internationally," says Para Site's gallery manager, Olivia Chow. "We wouldn't have made it this far without the continual sharing of their generosity. I'm very excited to extend this cookbook to a broader audience through Kickstarter and hope that this will invite new friends to help see this crowdfunded project become a reality."
The more than 70 contributors to the cookbook include artists, curators and supporters, each of whom have submitted a personal recipe that includes an ingredient specific to Hong Kong.
The results, says Frances Wu Giarratano, Para Site's deputy director, show wildly varying tastes and highlight Hong Kong's diverse cuisines and cultures.
"With the support of the Kickstarter campaign, these recipes will be shared with the rest of the world," she says.
Rewards for Para Site backers include limited-edition kitchenware, such as an ashtray by Singapore artist Heman Chong, an apron by Hong Kong artist Lam Hoi-sin, a silk-screened cutting board by New York-based writer Brian Kuan Wood, a printed milk-tea bag by Hong Kong artist Cheng Ting Ting, and a spray bottle by Japanese performance artist Michikazu Matsune.
Giarratano says Para Site is excited about its first crowdfunding project.
"The Unappropriated Recipes project is perfectly suited to this type of fundraising, as it is inherently about working together and celebrating as a community."
The arrival of Kickstarter will provide competition for home-grown crowdsourcing platforms such as FringeBacker and Music Bee.
Strickler says Kickstarter is the ideal place for creative people to get support.
"Kickstarter's a place for creators of all types to build communities of support around creative projects – from filmmakers, musicians, and authors, to artists, designers, game developers, and beyond."
In 2015, cinematographer and filmmaker Christopher Doyle, best known for working with Wong Kar-wai on classic films such as In the Mood for Love, turned to Kickstarter for US$100,000 to fund his triptych of short films, Hong Kong Trilogy. He says he launched a Kickstarter campaign because there isn't much money in the film world for experimental projects like this (1,021 backers pledged US$124,126 to help bring his project to life).
In 2012, indie-folk outfit Noughts and Exes became the first band from Hong Kong to successfully complete a Kickstarter campaign. They reached their US$10,000 target to help with the release of an album.
Not all appeals are successful. Last year Hong Kong start-up Nbition Development, hailed by the Hong Kong government as a shining example of innovation, raised almost US$1 million on Kickstarter for its smart coffee machine but became embroiled in controversy amid repeated product delays and an accusation of copyright infringement.
Strickler says today's launch is all about supporting creative communities in Hong Kong, "but we're [also] proud that tens of thousands of people from [mainland] China have supported Kickstarter projects. And we're definitely interested in supporting creators beyond the countries we're currently available in."