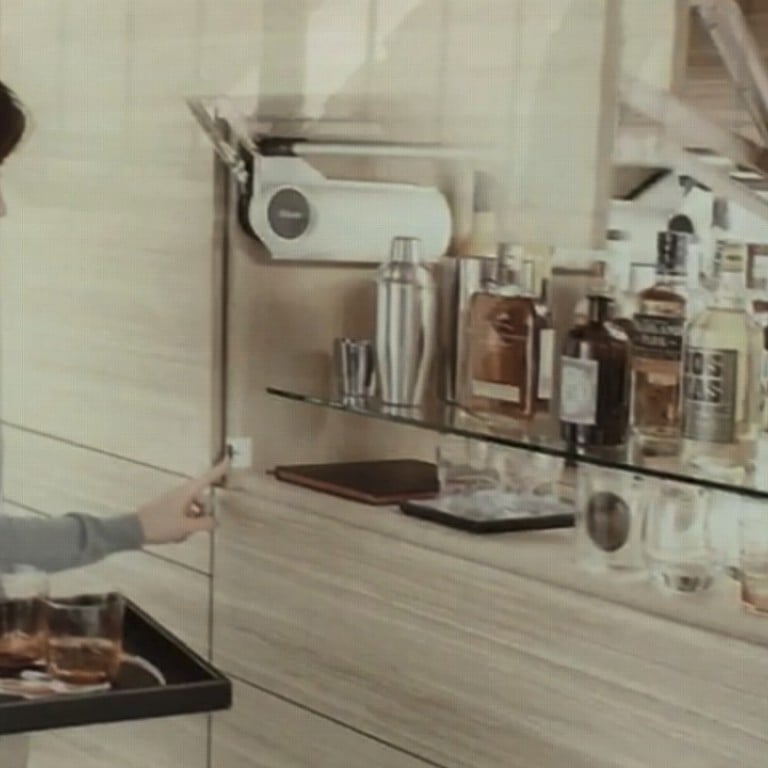 How sexist Hong Kong adverts perpetuate gender stereotypes, and what businesses, consumers and schools can do about it
Lack of laws against sexist or gender specific advertising means city is full of such ads, from those showing reclining women in domestic situations, to active men in powerful roles and skinny girls promoting weight loss
The advertising industry is known to regularly dip its toes in hot water, especially when it's guilty of overtly sexualised adverts. But another damaging facet of the industry, albeit a more subtle one, is what's known as "gender advertising" – adverts that depict stereotypical gender roles, whether it's immaculately dressed woman in heels and lipstick taking food from an oven, to sports brands showing action men in strong and fit poses.
Lisa Moore, senior research and advocacy manager at Hong Kong-based non-profit The Women's Foundation, says the city is overloaded with examples of such advertising.
"Whether on billboards, buses, in print or on television, gender stereotyping in advertising is still quite prevalent in Hong Kong," says Moore. "From financial loan commercials to ads for household products, women are often depicted in domestic roles."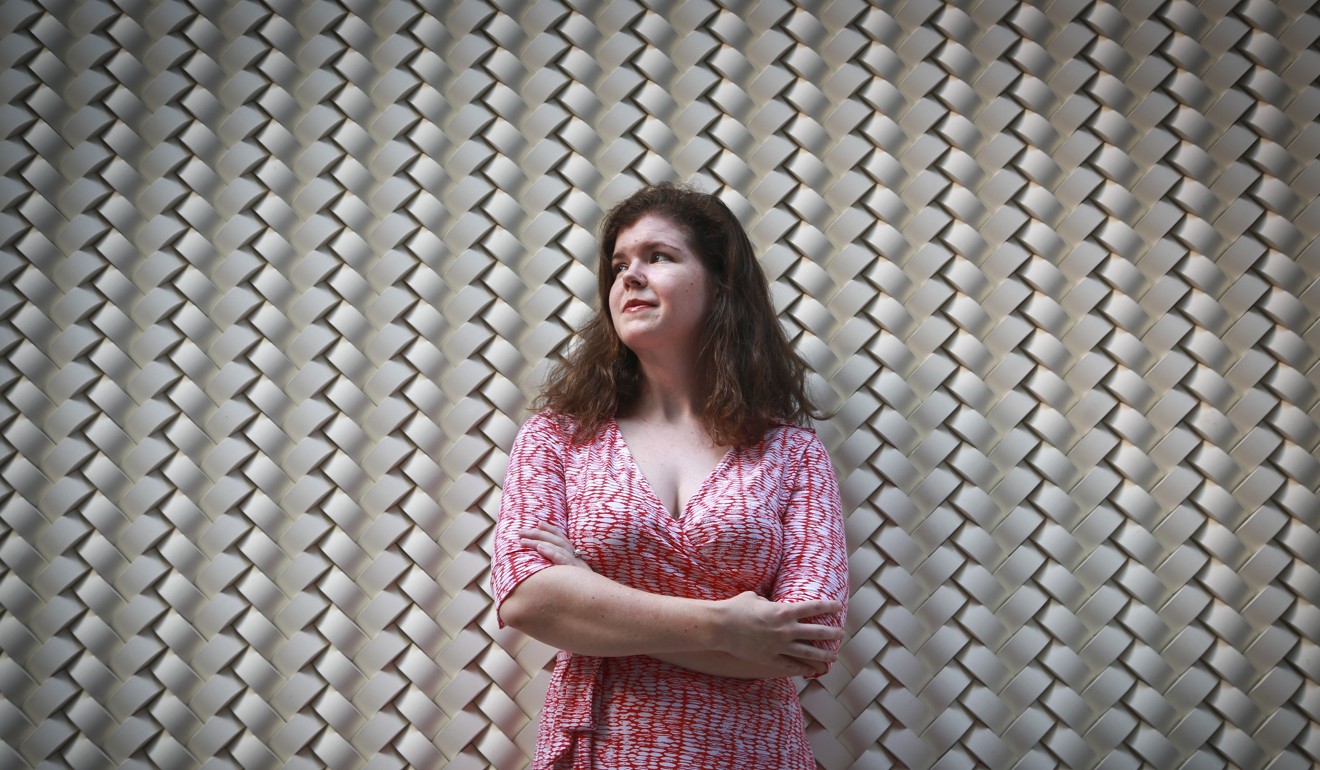 Moore says adverts also promote unrealistic ideas of female beauty. "Thirty per cent of the pages in our entertainment magazines are slimming ads directed at women, underscoring the pressure on them to conform to often unrealistic ideals," she says, referring to a recent study carried out by the foundation.
The late Canadian-American sociologist Erving Goffman found men in adverts were mostly portrayed as alert and conscious of their surroundings, standing strong and upright, serious and physically active. This is in contrast to women, who often appear seductive and vulnerable, touching themselves or caressing an object, often lying on the floor or sitting on a bed or chair, their eyes closed, a slightly confused look on their faces.
Goffman's groundbreaking analysis of advertising was done in 1979. So have we made progress?
Not according to the 2009 documentary The Codes of Gender, by media scholar Sut Jhally, who drew parallels with Goffman's work and the modern advertising landscape.
And how about in 2017? Has the advertising industry evolved? Moore says while some parts of the advertising and media industry are tackling these stereotypes in a bid to change public perception, Hong Kong lags behind.
"More than other developed economies, the representation of gender-specific professions like secretaries and nurses being depicted by women is still quite prevalent in Hong Kong, with men primarily featured in roles of authority, and male voices more commonly used for commentaries and voice overs."
Moore says the reason for this is that in Hong Kong there is no explicit regulation of sexism or gender stereotyping in advertising.
Some countries are taking steps to stop the practice. France, Norway and Denmark have laws banning media from broadcasting sexist and demeaning images of women, and in July, Britain joined the club when its watchdog, the Advertising Standards Authority, cracked down on sexist adverts in a bid to stop harmful gender stereotypes.
The authority's report, titled "Depictions, Perceptions and Harm – A Report on Gender Stereotypes in Advertising", found that "parents were concerned with the impact of stereotypical gender portrayals on their young children". It also concluded that "women more than men, and teen girls in particular, expressed concern at the potential future impact of advertising in terms of perpetuating stereotypical messages over time and of potentially promoting unacceptable behaviour which could negatively influence how they were perceived by others".
In Hong Kong, the Association of Accredited Advertising Agencies of Hong Kong (HK4As), comprising 28 members, is responsible for setting and maintaining business ethics and enforcing an advertising standards code.
Greg Carton, head of marketing and communications at Ogilvy & Mather Asia Pacific, says as well as abiding by the HK4As guidelines, the firm self-regulates.
"We will not knowingly create work that contains statements, suggestions or images offensive to general public decency and will give appropriate consideration to the impact of our work on minority segments, whether that minority be race, religion, national origin, colour, sex, sexual orientation, gender identity or expression, age or disability," says Hong Kong-based Carton.
"It's broader than just a focus on gender stereotypes ... we have a formal creative approval process which needs client approval."
To get a better picture of how prevalent gender advertising is in the city, we embarked on our own social experiment. Leaving the South China Morning Post office in Causeway Bay, we chose a route along Leighton Road, to Times Square, including the MTR station, and back to the office to see how many examples we could find.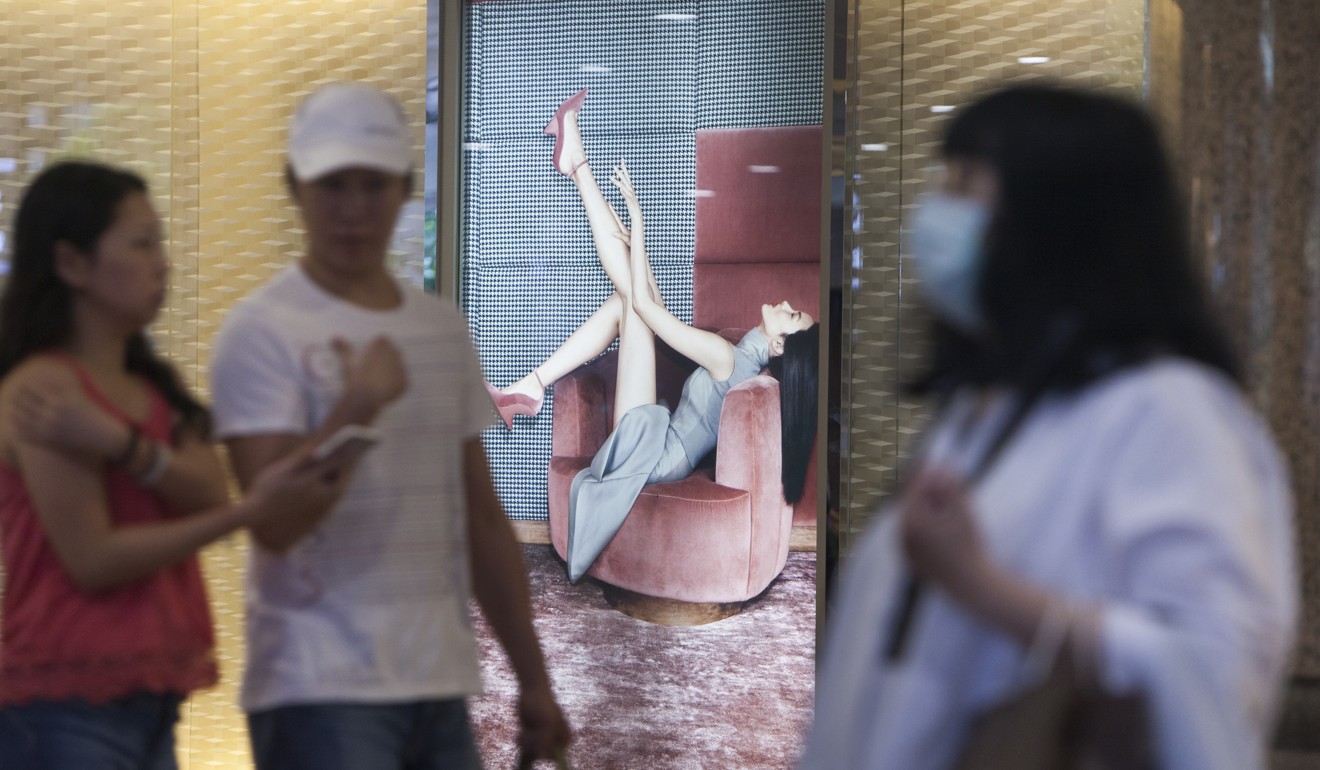 It didn't take long to spot one (20 seconds, in fact): a furniture shop with a huge kitchen appliance advert on its front window showing a woman in the kitchen. Further along the street, ads for a well-known sports brand showed men working out. Not surprisingly, most of the ads along the route that featured women promoted beauty and fashion brands. Some in the MTR station showed skinny models promoting weight-loss programmes.
Last year, Keith Weed, chief marketing officer of Anglo-Dutch consumer products multinational Unilever shared internal research that analysed 1,000 ads from different countries and found 50 per cent contained stereotypical portrayals of women. Just 1 per cent conveyed women as funny, 2 per cent showed them as intelligent and 3 per cent showed them as leaders. The company announced a strategy to remove stereotypes and eradicate outdated portrayals in its advertising.
"We know from studies that gender stereotypes are exacerbated for both men and women after prolonged exposure," says Moore. "We also know that the more media a girl consumes, the fewer options she believes she has in life. And we're seeing this in the ambition gender gap in Hong Kong, whether it is girls not opting for STEM [science, technology, engineering and mathematics] subjects or professional women lowering their ambitions in the face of family expectations about women needing to be primary carers."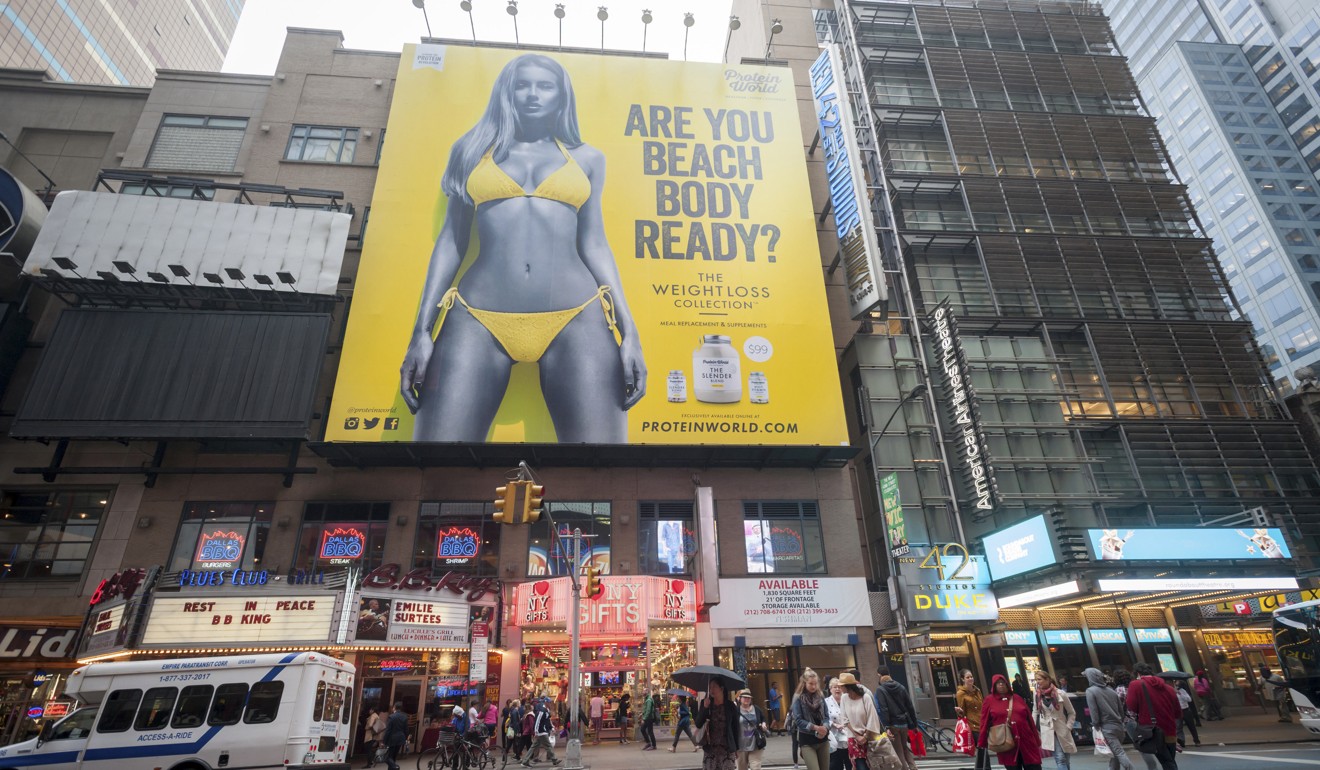 One brand doing its bit is SK-II. In June, the Japanese skincare brand released a powerful video,
The Expiry Date
, highlighting the societal pressure faced by unmarried Chinese women older than 27, dubbed "leftover" women.
In Asia, only two out of 10 women feel comfortable with the idea of getting older, according to a study by SK-II. The reasons are many: pressure from family and friends, society's scrutiny or feeling the burden to marry before an artificially created deadline is up.
"We hope this inspires more ad agencies and businesses to follow suit," says Moore.
And fighting stereotypes makes business sense.
Last year, Facebook conducted a study with New York-based ad agency Badger and Winters that found sentiment towards brands that promote gender equality in their advertising are 8 per cent to 10 per cent more positive compared to brands that promote it less or don't promote it (Badger and Winter was behind last year's viral campaign #WomenNotObjects that has racked up almost 2.5 million views).
In a sign, albeit an overdue one, that the industry is serious about tackling the issue, Cannes Lion – a global event for those working in the creative communications, and advertising industries – last year launched Glass Lion, a category recognising advertising campaigns which challenge ingrained gender inequality, imbalance or injustice.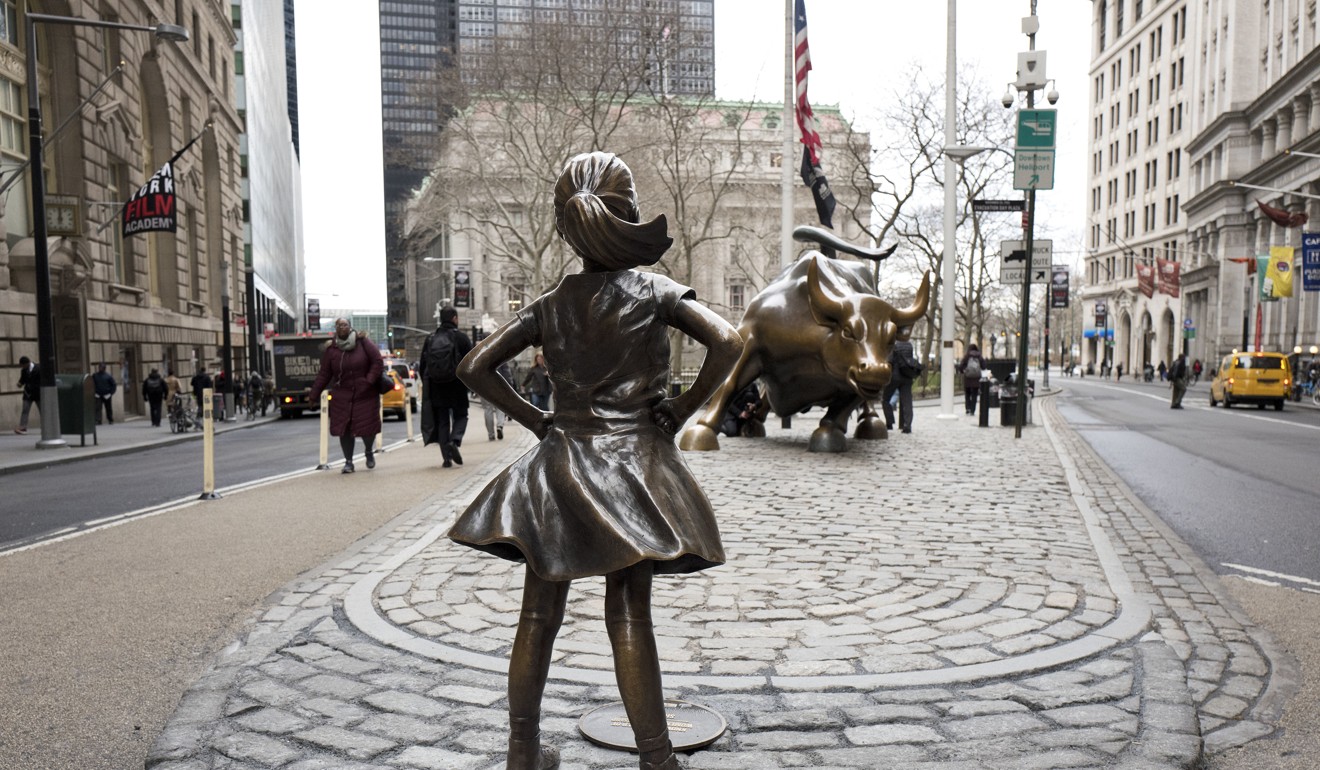 This year's winner was State Street Global Advisors for its "Fearless Girl" campaign. Created by McCann New York, it featured a statue of a defiant girl in front of the Wall Street bull to highlight the low number of women on corporate boards.
Moore also wants the city's government to step up. "We hope the ... Hong Kong administration will take note of examples by government intervention [by France, Denmark, Norway] and determine an appropriate approach for Hong Kong."
While advertising firms are the biggest culprits when it comes to promoting gender stereotypes, Moore says everyone can do their bit.
"Businesses can review brand ambassadors, looking specifically at who they are using in their ad campaigns and the role assigned to them. This helps ensure ads reflect and celebrate the diversity of appearances, professions and lifestyles for the whole of society."
Moore says schools and parents can do more to highlight female role models, particularly those in male-dominated industries, and to point out instances of gender stereotyping and talk about their potential harmful consequences.
"We can all leverage social media platforms to call out ads that engage in gender stereotyping and highlight companies that are diversifying their content."
This article appeared in the South China Morning Post print edition as: SEXISM AN D THE CITY