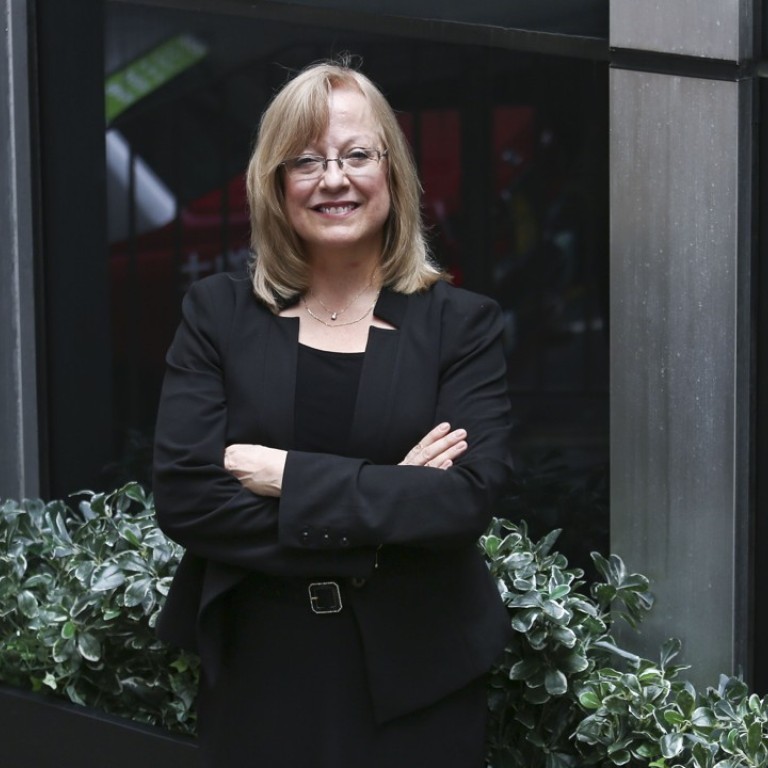 How Hong Kong's media law and press freedom have fallen behind, from an ex-HKU professor who taught subject for 17 years
Former lecturer and author of the city's first English media law book Doreen Weisenhaus says the case of the missing booksellers is a clear sign things have changed and that courageous local journalists are key to moving ahead
Doreen Weisenhaus had a dream job as city editor at The New York Times in 1999 when Chan Yuen-ying, a former New York journalist, came knocking. Chan had been charged with setting up the University of Hong Kong's (HKU) first journalism programme and wanted Weisenhaus on the team. "What a lark, what an adventure," she thought, presuming she would do it for just a year.
She arrived in 2000 with her journalist husband and two-year-old son. In her first week on the job, Hong Kong's privacy commission released a report proposing onerous new privacy laws and fines of up to HK$1 million for anyone violating them. Weisenhaus contacted a top media law expert in the US and together they looked over the report. A few days later they submitted a response to the commission.
"Immediately it dawned on me this was an amazing place for [someone like me] – a journalist, lawyer and academic – because you were on the front row of history and you got to not only see, but to react and be involved," says Weisenhaus, who ended up staying at HKU for 17 years.
She was impressed with the vibrancy of media in the city – which had more than 20 newspapers at the time, compared to maybe two or three in an average US city – and wanted to get a good sense of the key issues. So a couple of years into her professorship she led a survey of more than 400 journalists in 40 newsrooms across Hong Kong.
What jumped out was the heavy reliance on off-the-record and anonymous sources in reporting. There was a legal reason for that: Hong Kong is one of the few developed jurisdictions in the world that does not have a freedom-of-information law. Such a law allows access for the general public to data held by governments, including previously unreleased documents. Such laws are in place in many developed countries – the UK, for example, enacted its Freedom of Information Act in 2000 – but Hong Kong has nothing on that level.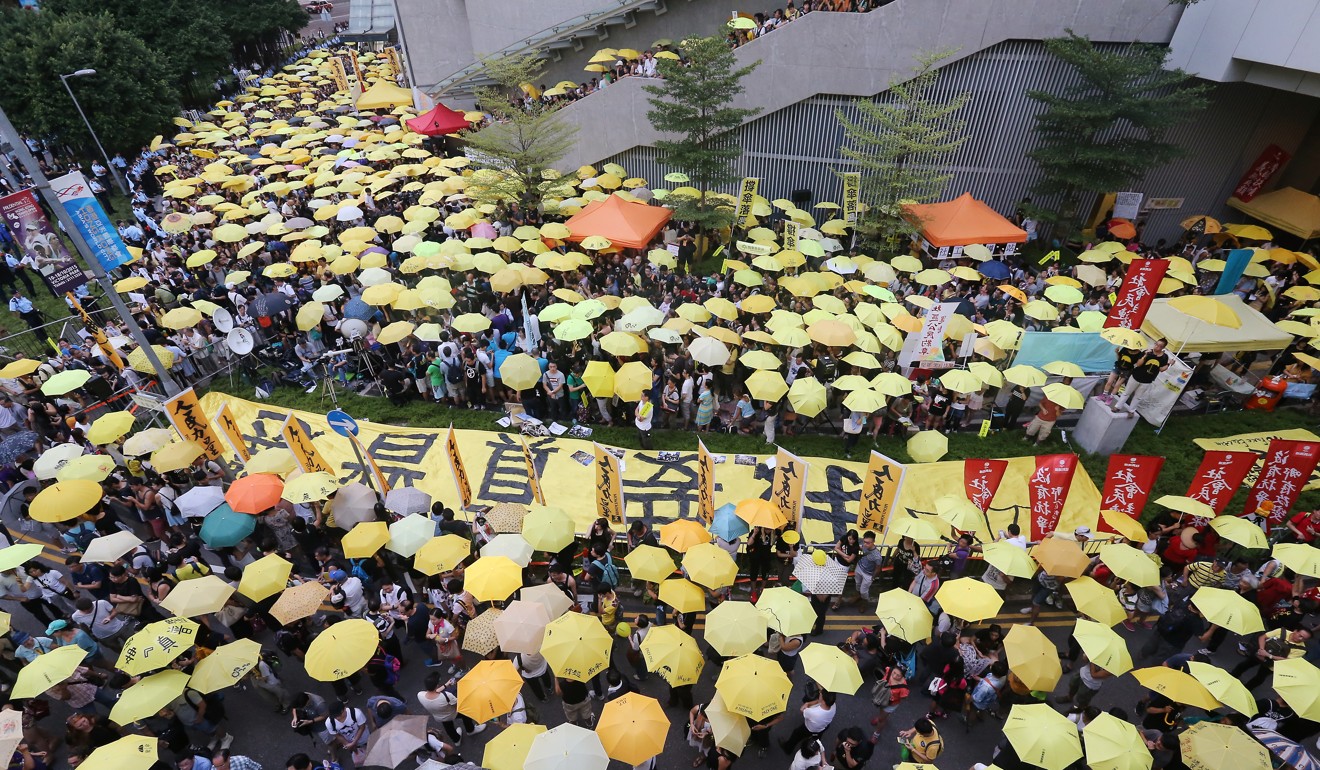 Another thing she noticed affecting local media was Hong Kong's "draconian" defamation laws, a relic of its colonial past from which Britain, in reforming its own laws, has since moved on.
Weisenhaus was already thinking of writing a book about media law in Hong Kong when the government released its "Proposals to Implement Article 23 of the Basic Law" – an anti-subversion law – in September 2002, and introduced a "National Security (Legislative Provisions) Bill" to the Legislative Council in February 2003. That made her even more determined.
"I began working with the law faculty, analysing what impact those laws would have if they were enacted as proposed, what impact would that have on the freedom of the press, freedom of expression," she says.
At the time there was no English-language book on media law in Hong Kong, and the only one in Chinese was out of date. So she set out to write an accessible guide not only for journalists and foreign correspondents, but also lawyers, scholars and students. Hong Kong Media Law was published in 2007, with an updated and expanded second edition appearing in 2014.
Also in 2007, she organised Asia's first major conference on how journalists could be protected, bringing together lawyers from across the continent. Held with the support of HKU, the International Bar Association and Oxford University, the event helped efforts to develop a network of lawyers who could work with each other on issues of media law.
"It's not just about training journalists, it's finding lawyers who are able and willing to defend journalists," she says.
In the 17 years she spent in Hong Kong – she left in July to take up a new position at Northwestern University in Chicago – she believes the city's media laws have continued to fall behind those of other developed jurisdictions.
"The rest of the world has moved on and modernised their laws in so many ways for journalism, recognising that it's an evolving profession and that there is a strong public interest in allowing journalists to do their jobs," she says. "The Hong Kong government has been reluctant to move forward on that and be a leader in this area."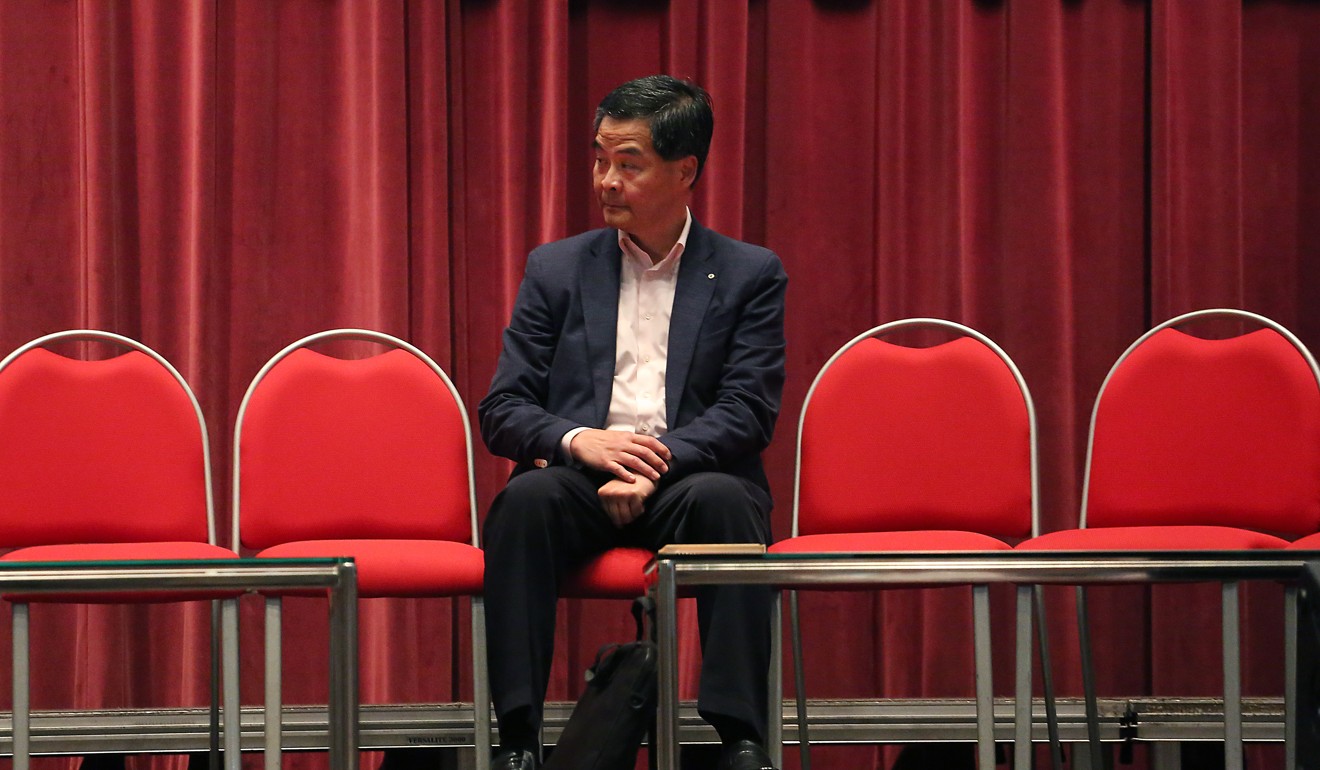 She says Hong Kong must hope that the court remains in favour of freedom of expression, because the government is unsupportive and a "dysfunctional Legco" does not help.
"The court has been very much a friend of freedom of the press and freedom of expression, and hopefully that will continue. When you have a secretive government that selectively releases information and is not required by law to release information, it makes it difficult for journalists to move ahead," she says.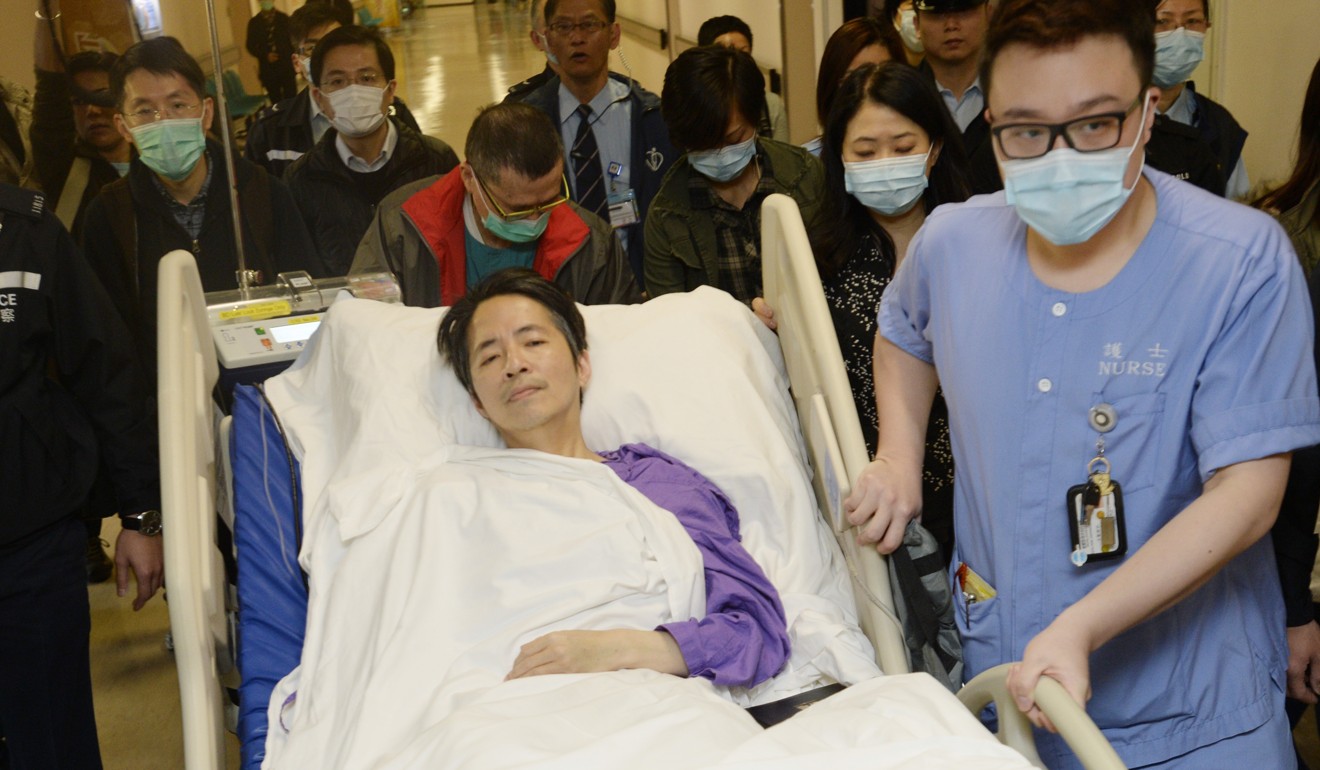 She witnessed with concern the string of challenging events targeting journalists in recent years. In 2014, Kevin Lau Chun-to, former editor-in-chief of the Chinese-language Ming Pao newspaper – and one of the first people Weisenhaus met to discuss local media law – was hospitalised following a brazen knife attack in February 2014. The following year, five Hong Kong booksellers went missing and reappeared on the mainland, suspected to have been abducted by mainland agents.
"The bookseller case was a very loud and clear call that things have changed," Weisenhaus says. "There was no vigorous response on the part of the Hong Kong government to try to get to the bottom of it. Those are the troubling signs ahead involving mainland China – will they become more assertive in this way?"
In 2016, then chief executive Leung Chun-ying threatened to bring defamation lawsuits to a number of media outlets, including a threat to sue Apple Daily over its comments concerning a HK$50 million payment to Leung by Australian firm UGL before he took office.
"That was a bad development and unprecedented in Hong Kong. They were wielding these inadequate laws to try to threaten local journalists from reporting on some legitimate issues," she says.
But despite these challenges, Weisenhaus is happy to see the resilience of local journalists. This was particularly evident with strong reporting during the period surrounding the implementation of Article 23's national security legislation. Later, local media blew the lid off the "baby milk scandal", when formula tainted with melamine forced the government to reveal what kind of testing it was doing on food products from the mainland.
"It was through their strong investigative reporting that they got the government to release this information," she says.
She believes that as the political situation has become more volatile, local media has risen to the challenge. "I've enjoyed seeing the maturing of the Hong Kong media and how vital it is to covering what's happening, not only in the community but also as a government watchdog," she says.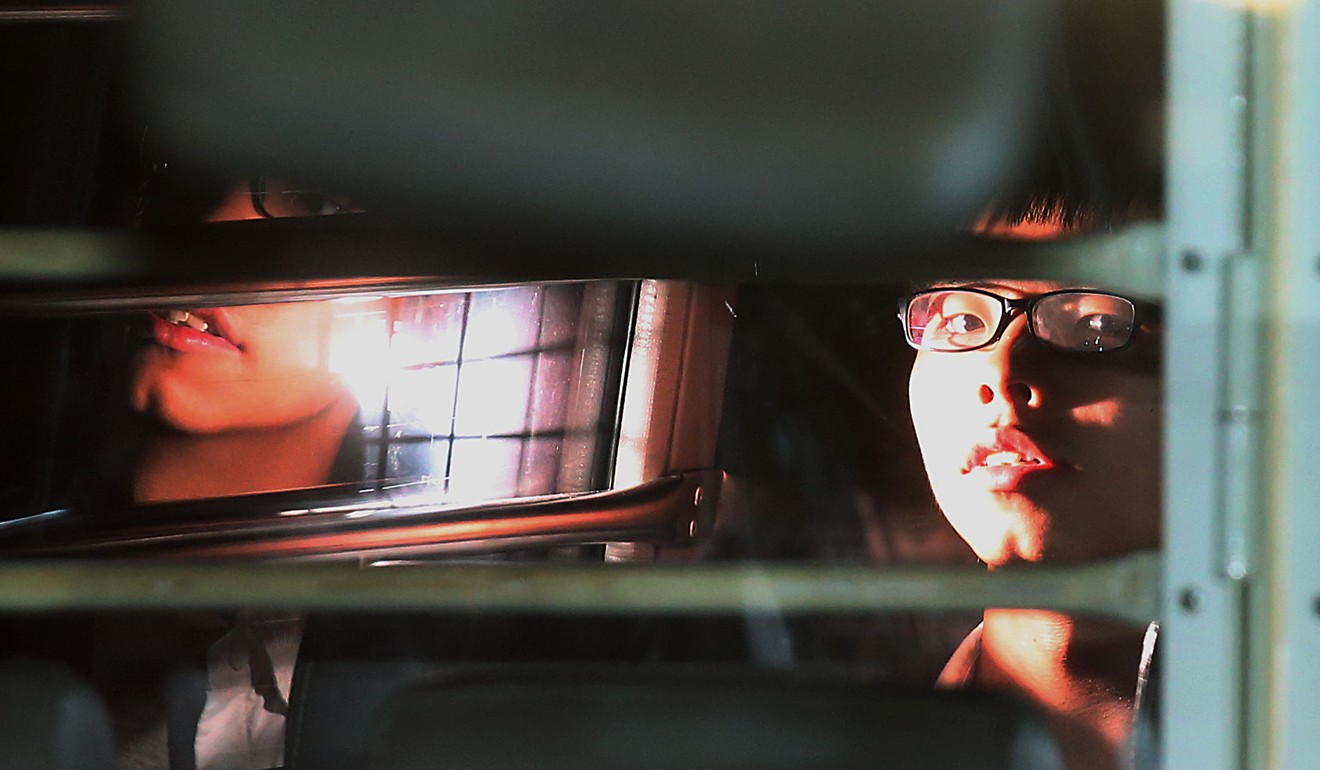 In Hong Kong Weisenhaus taught more than 1,000 students who have gone on to work in the media, both in the city and the rest of the world. She recently visited the newsroom of one of her recent graduates, Tom Grundy, editor-in-chief of Hong Kong Free Press, and was pleased to see her PowerPoint presentation on media law pinned to the wall. Other past students include Bloomberg Hong Kong bureau chief Fion Li and journalist-turned-barrister Albert Wong.
"It is a very courageous media environment here. The journalists don't give up, and they keep fighting and moving ahead. There isn't acquiescence like there might be in, for example, Singapore," she says.
"In the end, it's the Hong Kong journalists that will have to save [media freedom] ... because they know how to do education campaigns [and] petitions when they feel threatened. They are not afraid to march on the street."
Now senior lecturer and head of the media law and policy initiative in Northwestern University's law and journalism schools, Weisenhaus says the institute is keenly following developments in Hong Kong. It is particularly interested in events surrounding the Occupy Central movement and what has happened to activists such as Joshua Wong Chi-fung, who is currently serving a six-month jail sentence for storming government headquarters during the movement in 2014.
Meanwhile, she is working on an updated version of Hong Kong Media Law to be printed in Chinese for the first time, and a third English edition to come out next year. She was also back in the city in September for conferences and will return again in November for a media law clinic.
"I don't want to sever ties, because I feel my work here is ongoing," she says.
This article appeared in the South China Morning Post print edition as: A r ingside view of freedom