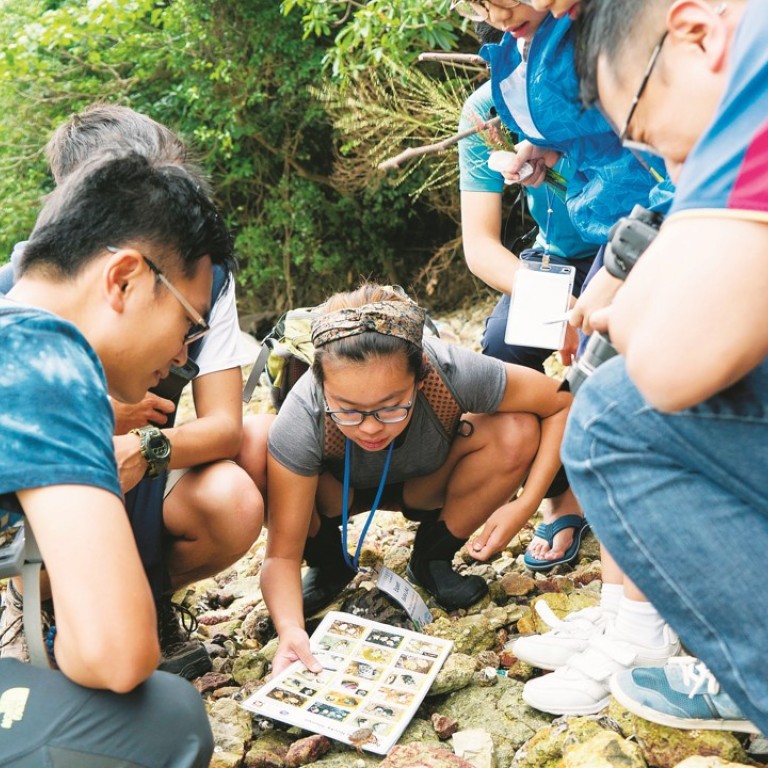 Conservation in Hong Kong: citizen scientists enlisted to record and safeguard city's amazing biodiversity
More coral species than the Caribbean, more bird species than New York or London, over a quarter of China's marine species – nature is bountiful in Hong Kong, and citizens of all ages are being encouraged to record and safeguard it
In his bag, the 11-year-old budding ant expert had a camera and some boxes, hoping to add to his collection of six colonies as well as the 20 videos he has uploaded on his YouTube channel, "AntsHongKong".
Nearby, genetic biologist Gert Grobler mixed wine with strawberries in one trap and nail polish with alcohol in another, in a bid to attract beetles – one of the world's most diverse family of insects. Meanwhile, beyond the fence, wild boar crashed through the trees and bats whizzed overhead.
Welcome to Tai Tam Tuk BioBlitz, a 24-hour event held last month that attracted more than 350 people aged between three and 80, all eager to record as many species of plants and animals as possible.
Organised by the Tai Tam Tuk Foundation and funded by the Hong Kong government's Agriculture, Fisheries and Conservation Department as part of its biodiversity festival, it is the latest in a series of "citizen science" events. Its aim is to encourage Hongkongers to step beyond the covered walkways and subway tunnels of urban Hong Kong to document what's in the sea and on land around them.
The guest of honour was a pioneer of citizen science, bird expert Jim Flegg.
Flegg was born in Hong Kong and once called Tai Tam Tuk home. Between 1968 and 1976, he was director of the British Trust for Ornithology, helping connect volunteers with scientists to gather information on birds.
Standing among the puffer fish, fiddler crabs and praying mantises on display, Flegg, now 80, was back to champion Hong Kong's cause. He is still amazed by its biodiversity – and what remains undiscovered in the city.
"Survival of the world in general depends on knowing why areas such as this are as good as they are," says the former BBC broadcaster.
Despite Hong Kong boasting the most skyscrapers of any city in the world and squeezing its 7.3 million people into 1,104 square kilometres of land, much of it unsuitable for construction, it also hosts more coral species than the Caribbean Sea, more bird species than New York or London, and more than one quarter of all the marine species recorded in Chinese waters, studies show.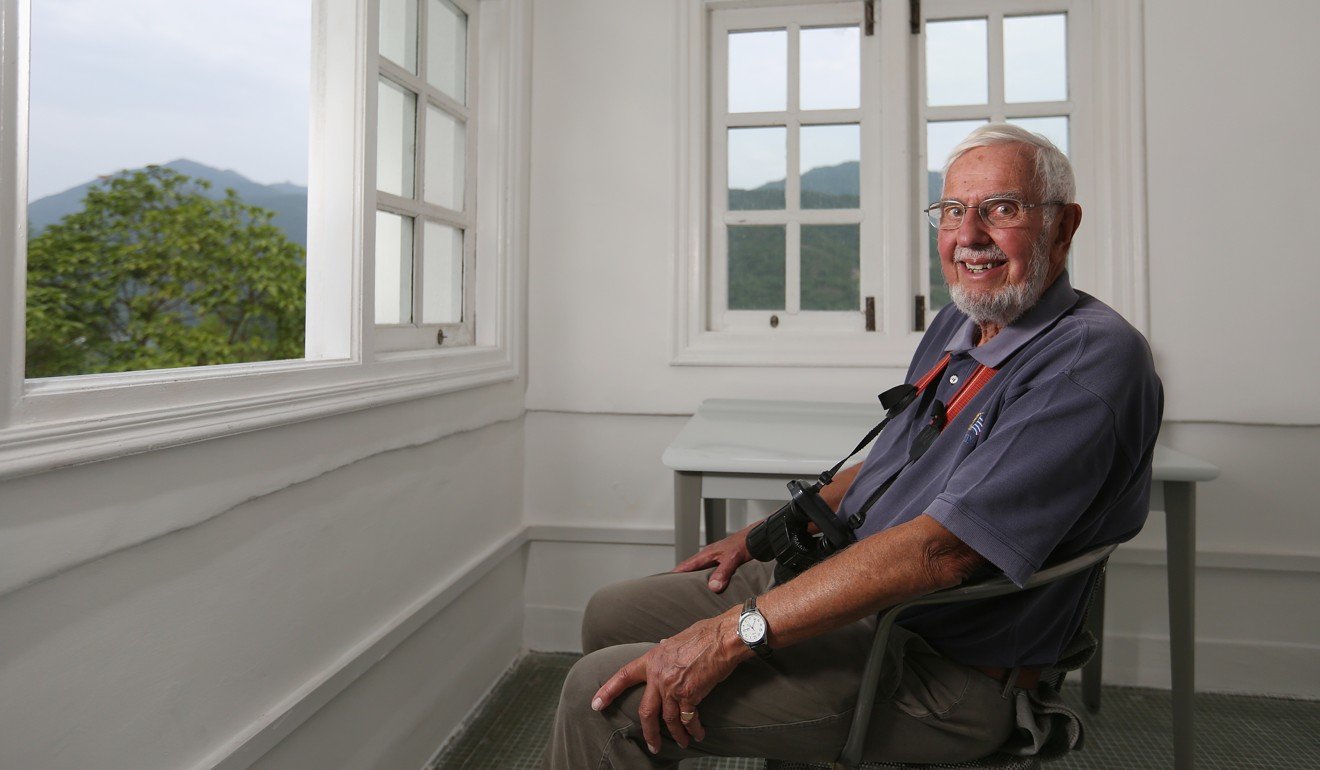 "In a day [in Hong Kong] you can record 250 species of birds," says Flegg. "It would take half a lifetime to do that in England."
Fertile ecosystems such as corals and mangroves thrive in Hong Kong's warm tropical air, and they nourish many plants and animals, according to Kevin K.Y. Ho, post-doctoral research fellow at HKU's Swire Institute of Marine Science.
"In winter, babies like snails and barnacles come from Japan and Korea," says Ho. "In summer we get tropical animals like crabs," he says.
However, a study released by think tank Civic Exchange in July showed only one in six Hongkongers is aware of and concerned about conservation or biodiversity.
To raise awareness, the government last year released a Biodiversity Strategy and Action Plan (BSAP), urging communities to "connect with nature" and encouraging educators to be more dynamic in the ways they teach biodiversity.
BioBlitzes have followed on from this. They are a fantastic platform to celebrate this diversity, says Jenna Ho Marris, co-founder of the Tai Tam Tuk Foundation. "Wetlands are disappearing faster than any other habitat, including forests," she says. "But in Hong Kong, a wetland is only 20 minutes away from most people."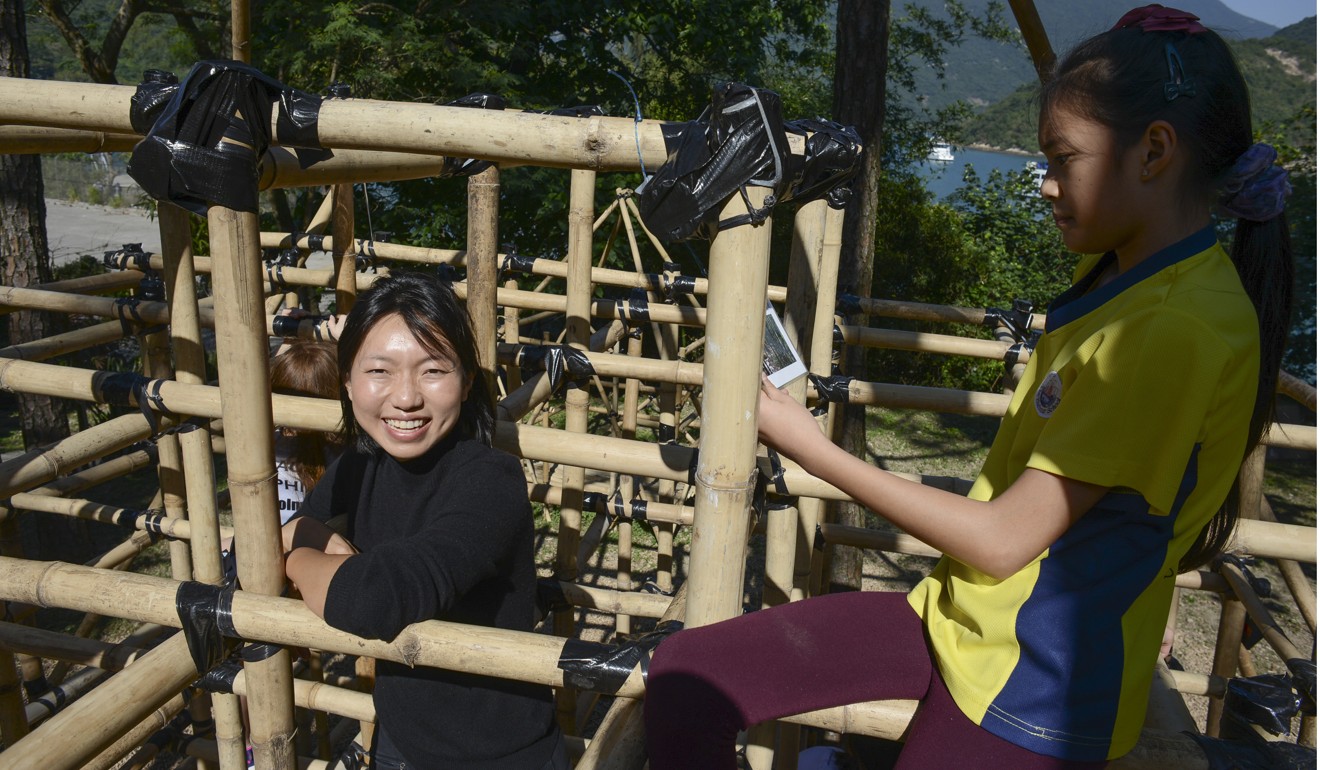 The foundation hosted its first BioBlitz in 2015 and since then three Hong Kong universities have carried out their own "blitzes". In 2019, an Eco-Learn Institute is also set to open in Sheung Shui, using a BioBlitz programme to cater for 16,000 people a year.
MakerBay, a co-working space for inventors, held the city's first "Citizen Science Fair" in August, including its own Urban BioBlitz, and hosted workshops to make devices to measure water and air quality. Its director, Cesar Jung-Harada, believes that Hong Kong's shift from fishing village to post-industrial world city now poses real challenges.
"We cannot rely only on government and universities," Jung-Harada says. "Hong Kong people can contribute to the understanding and improvement of our environment, through data and direct action as citizen scientists."
The recent Tai Tam Tuk BioBlitz was a success and recorded more than 500 different kinds of species, including a sea horse and a blue spider nicknamed "Tiffany Blue".
To attract young citizen scientists, the latest BioBlitz included a session for children aged seven and under, in which participants pressed leaves and hunted for insects and plants. For older kids, Grobler was on hand to show them how to extract DNA from insects.
At a weekly community lab in the city, he encourages people to come up with their own DIY experiments, and one of his main projects is bar coding bird and animal species to demonstrate Hong Kong's biodiversity.
One of the youngest and most dedicated DIY citizen scientists in Hong Kong is ant expert Lee, and he joins others in wanting to "get more people to like this stuff".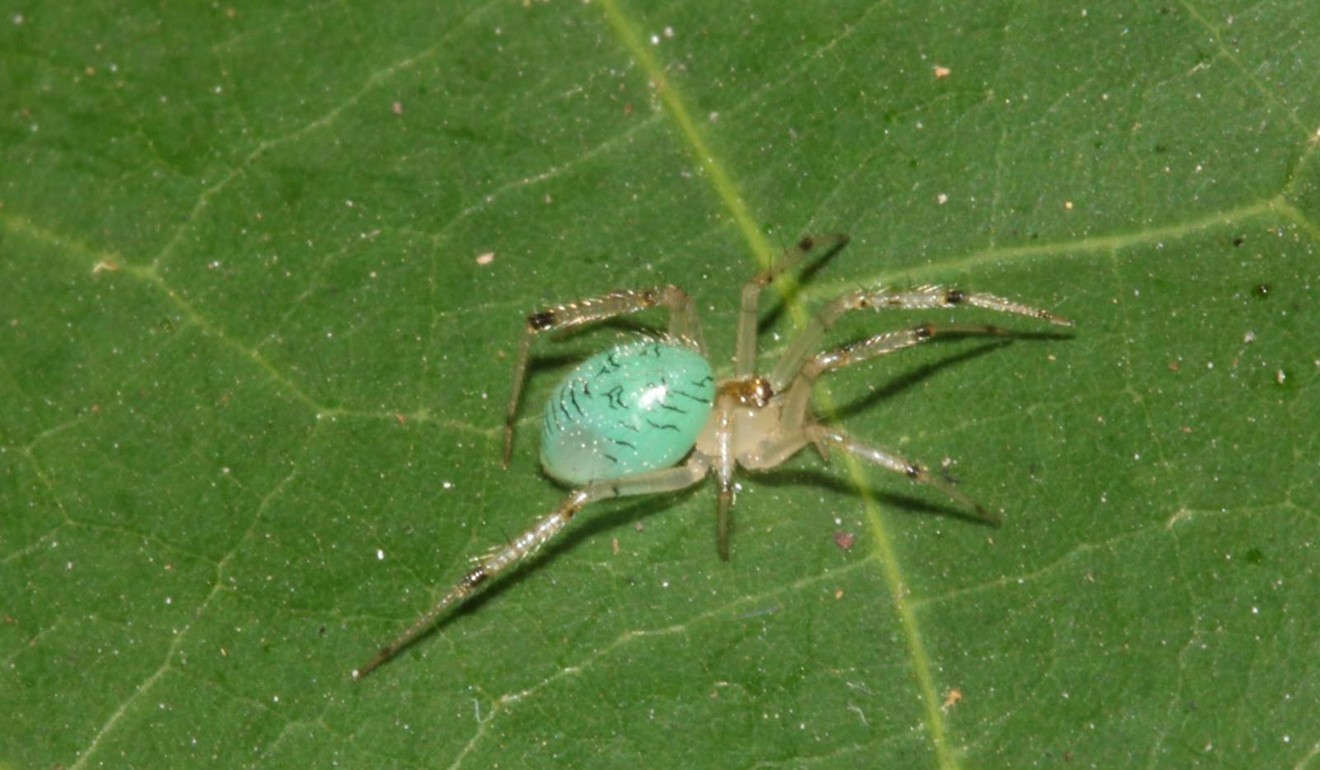 On his many excursions he scoops up ant colonies with his hands and takes them home for closer observation. He posts videos entitled "Mass Ant Escape – Black crazy ants" and "Mistake of a careless cricket" to show how "ants are much more intelligent than you think". He goes on "ant walks" outside his school and plans to map the different colonies around Stanley during the holidays.
"I want to show people how fascinating they are," says Lee. "They are capable of constructing amazing homes, [while] they do good for the environment by circulating soil and dispersing seeds. They defend their colony and they tend to eggs and babies. They really are different to what people see."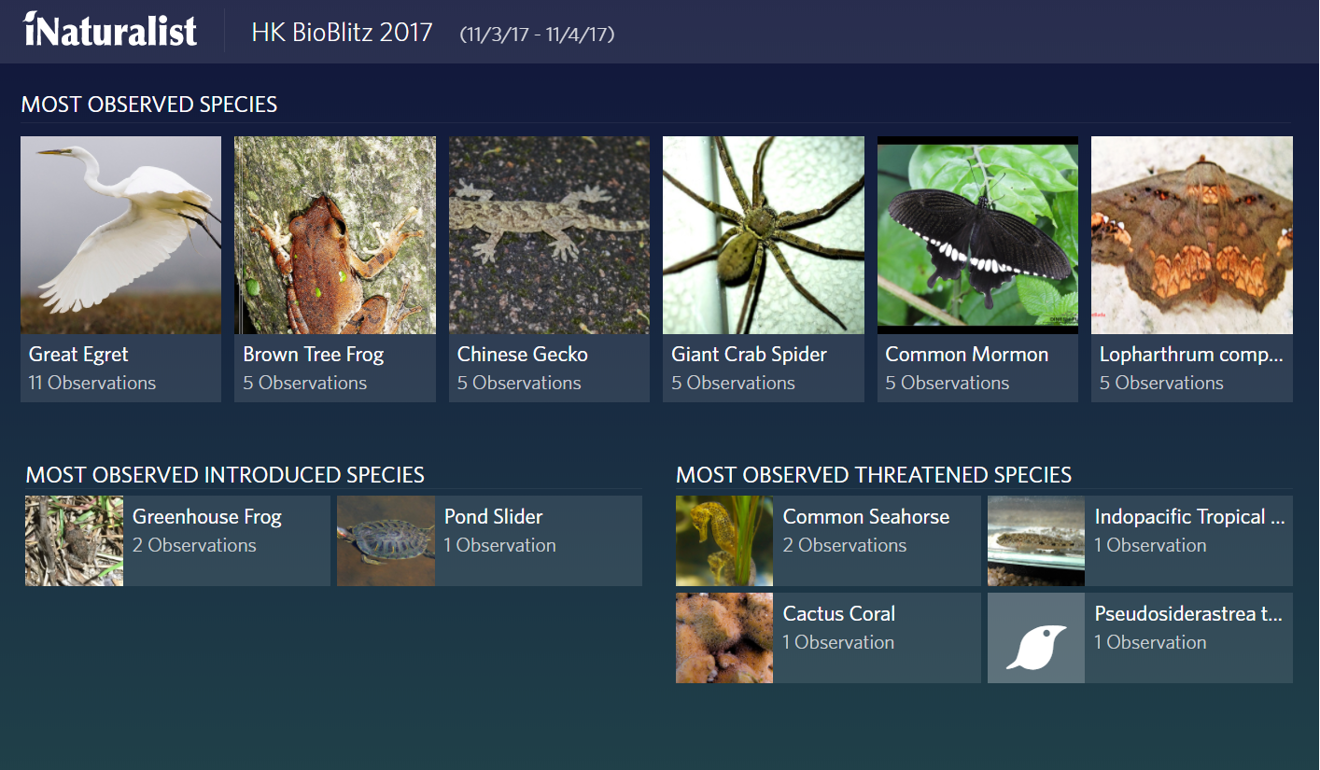 To reach children beyond Tai Tam, and to make it more than a one-off event, the foundation has released a guide for teachers, so schools can conduct BioBlitzes in and around their campuses. It hosted a training session for 37 teachers, who were seen holding upturned umbrellas under trees and sucking on jars with pipes called pooters to catch insects.
In the Tai Tam Tuk BioBlitz, experts and volunteers uploaded photos to iNaturalist to work out the final species count, doing away with paper records. Volunteers from Hong Kong and Taiwan translated iNaturalist into Chinese, taking a lead from other citizen scientists in the city who localised a global mosquito app so people could add their sightings.
Back at the BioBlitz, Ho Marris hears rustling in a compost bin. It's a rat. She takes a quick photo and uploads it to iNaturalist. "Every observation counts," she says.
The way forward for conservation
Dickson Wong Chi-chun, deputy head of biology at the Ho Koon Nature Education Cum Astronomical Centre, in Tsuen Wan, who led a spider survey in the Tai Tam Tuk BioBlitz, says there are now 15,464 documented plant and animal species in the city.
Many are understudied, however, and he predicts that there are more than 20,000 species of bird, plant, insect and animal in Hong Kong, meaning there is much more work to be done.
Around 70 per cent of Hong Kong's land is countryside, and 40 per cent is included in country parks. The city's uplands – there are 47 peaks more than 500 metres high – and its streams, woodlands, shrub lands and grasslands provide many different habitats for all kinds of life, Wong says.
To engage the public more in conservation, the Tai Tam Tuk Foundation is joining forces with NGOs to enter Hong Kong as one of 75 places involved in the global City Nature Challenge in 2018.
In April cities will vie to post the most observations of local wildlife on iNaturalist. Last year's contest focused mainly on American cities, but this year's included Tokyo, Sydney and Mumbai.
Tai Tam Tuk Foundation co-founder Ho Marris also plans to take data from last month's BioBlitz to inform local conservation policy, while encouraging people to find out what is in their own backyard.
This article appeared in the South China Morning Post print edition as: crawl of nature