LGBTQ
Get more with myNEWS
A personalised news feed of stories that matter to you
Learn more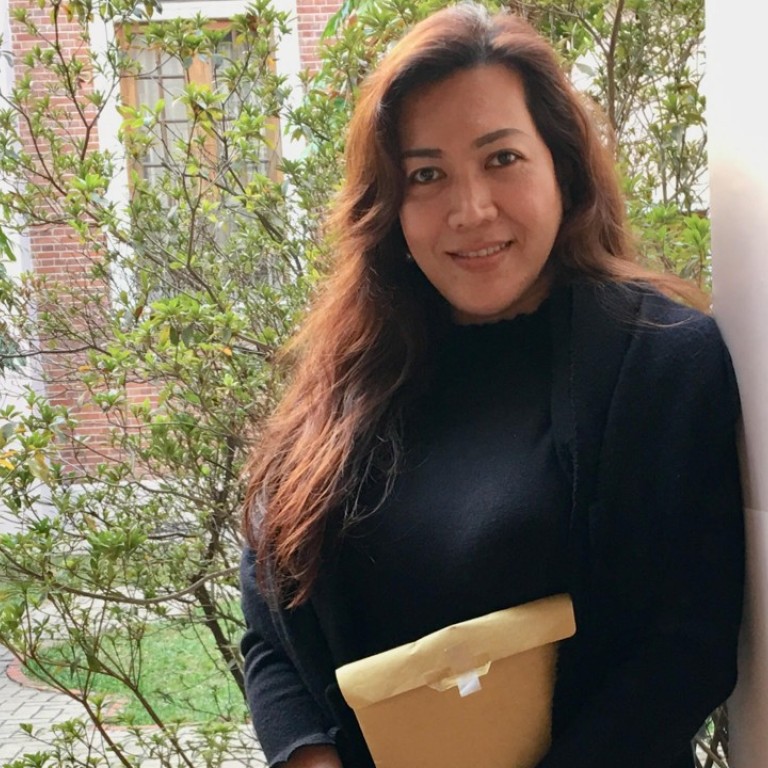 Video
Transgender lecturer in Hong Kong on her fight to be accepted by a conservative society, and her fear of the police
As the city's High Court debates the rights of three transgender men, HKU lecturer Brenda Alegre opens up about growing up trans – and Catholic – in the Philippines, and why she always feels like an outsider in Hong Kong
Superheroes have played vital roles in shaping the identity of university lecturer Brenda Alegre.
"When I was a five-year-old growing up in the Philippines, I wanted to be Lynda Carter from the American TV show Wonder Woman. She made me realise my gender. But Christopher Reeve as Superman, well he was my first crush," says Alegre, as she settles onto a bench at the Hong Kong University (HKU) campus in Pok Fu Lam.
Alegre is a trans woman who was born and raised in Manila. She moved to Hong Kong in 2011 to teach the popular and groundbreaking course Sexuality and Gender: Diversity and Society that was introduced to the HKU curriculum that same year.
Trans refers to someone whose gender differs from the one they were born with, identifying as male or female or finding that neither label fits. Born male, Alegre has identified as a female for as long as she can remember.
"I never questioned gender growing up. I just thought I was like other girls. Kids would ask why I sat when I peed when I had a 'bird' – we called male genitalia bird. I'd say it's for peeing only – I'm a girl. Kids didn't question that."
Sadly, she says, adults aren't so accepting. Nor is the church.
"The Philippines is very religious, about 90 per cent Christian. I was raised a Catholic but the Catholic Church has never been accepting of trans people – it sees LGBTQ [Lesbian, Gay, Bisexual, Transgender, Queer] as a form of immorality, a direct violation of the teachings of the Bible. It holds the same view now about trans people as it always has … it's just less persecutory in public."
As for her parents, Alegre believes they didn't have a clear idea of how her gender was unfolding.
"My other relatives, neighbours and schoolteachers had a better idea but my parents were maybe a bit naive … they had me quite old, they are 40 years older [that me]. Once my dad whacked me with a bamboo stick because I didn't want my hair cut short like a male – it was required for military training college." Military conscription in the Philippines was mandatory until 2016, when military service became voluntary.
"I cried so hard and didn't talk for several days. That was the last time he hit me," says Alegre.
"Luckily I didn't get a lot of bullying – I was an honours student and that was more important than anything so I was looked up to by some students. What I did endure was a lot of catcalling and heckling … people would call me bakla, a derogatory word. Being trans in the Philippines is tough – people get killed for being trans."
One of the most high-profile transgender cases was the murder in 2014 of 26-year-old trans woman Jennifer Laude who was found dead in a motel in the city of Olongapo, north of Manila, her neck blackened with strangulation marks and her head rammed into a toilet. Her killer, 19-year-old US marine Joseph Scott Pemberton, was sentenced to 12 years for the murder, the case straining ties between the two countries.
But a major victory for the LTBTQ community came in 2016 when Geraldine Roman was voted into congress, making her the first openly transgender woman in the Philippine government.
As well as dealing with prejudice, transgender people must also deal with the many physical and psychological issues. The process of changing from identifying as a boy to a girl, or vice versa, is called transitioning but Alegre says this does not always mean undergoing sex reassignment surgery (SRS) or taking hormones. It could involve more subtle and personal changes such as changing a name, the way one dresses or the way one speaks.
Others might alter their gender on identity documents, a legal hot potato in Hong Kong which only issues new identity cards to transgender people if they have received surgery to remove their genitals and construct organs according to their new gender.
Hong Kong's High Court is currently hearing the case of three transgender men challenging the government's requirement to undergo a full sex change before their Hong Kong identity cards are amended to state they are male.
The applicants say a refusal is a violation of the Sex Discrimination Ordinance. Alegre agrees. She says the law discriminates, as not all transgender people undergo gender reassignment surgery. Some, like herself, are fearful about the risks, she says; others may not be able to afford the surgery.
"I had breast [augmentation] surgery in the Philippines but I'm afraid of doing anything further," she says.
By that she means genital surgery, involving the removal of the testicles and the inversion of the skin of foreskin and penis to form a fully sensitive vagina (vaginoplasty). A clitoris with nerve endings can be shaped from part of the glans of the penis.
As with any surgery, it comes with risks (female-to-male surgery is considered more risky as it may require multiple procedures).
"Any surgery is scary. I had the courage to have my breast surgery in 2016, when I turned 40. But I'm not ready for bottom [genital] surgery," says Alegre. Trans women may also consider facial feminisation procedures that change the structure of bone and cartilage in their jaw, brow, forehead, nose and cheek, or undergo tracheal surgery. "That is when they shave the Adam's apple so it protrudes less. Some people ask if I've had my Adam's apple removed but of course that is not possible."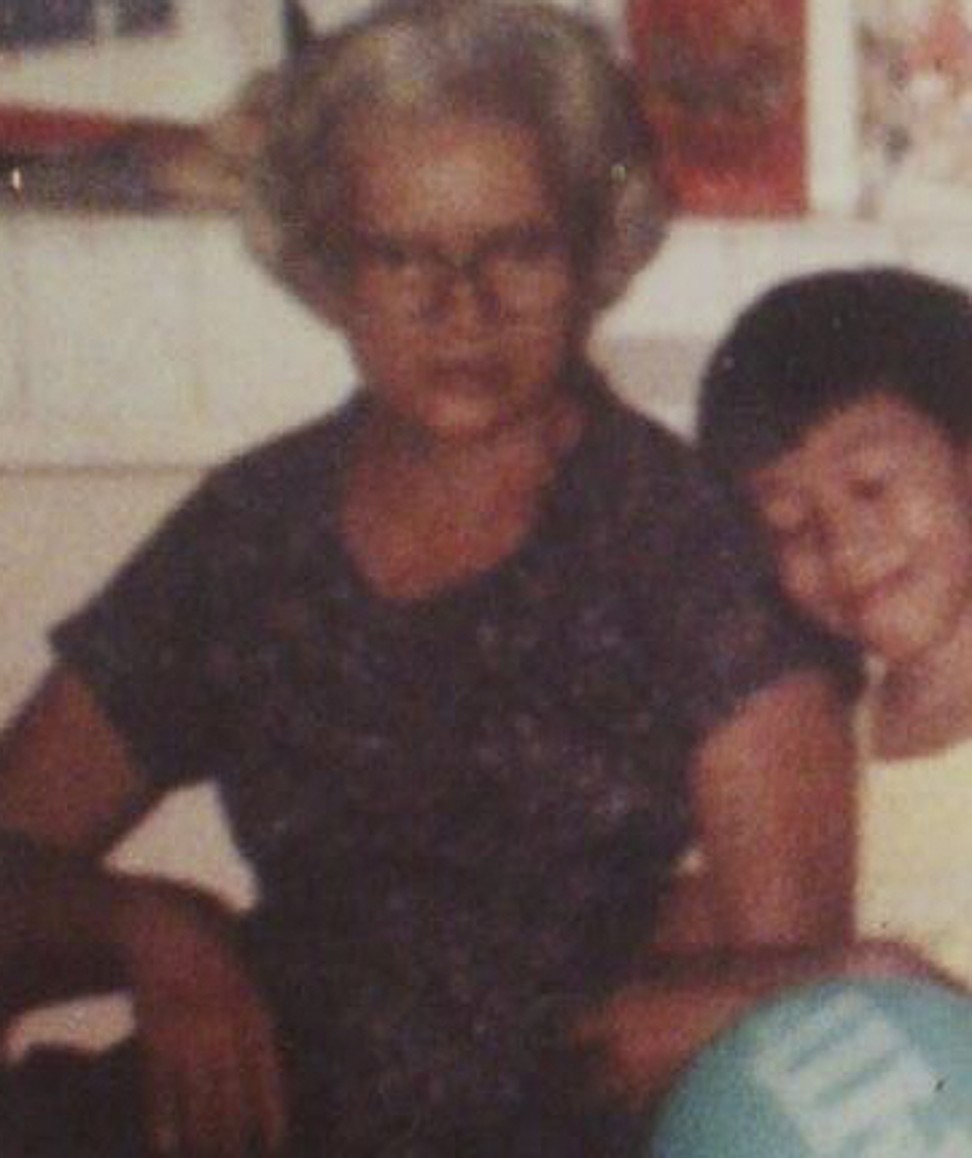 She says male-to-female individuals may also have voice surgery, altering the pitch of the person's vocal cords. Transitioning can also involve the taking of hormones. For male to female conversion, oestrogen and anti-androgens are administered to help change musculature, skin and fat distribution, all of which make the body appear more feminine. Body hair also diminishes.
Alegre's hormone story is a cautionary tale. For four years, she took hormones without medical supervision, buying them over the counter in the Philippines. She says she took too much and now has a fatty liver, a condition where fat builds up in the organ, often caused by excessive alcohol consumption. "It's not alcohol-related because I don't drink," she confirms.
She says a common misconception among many trans women is the more hormones you take, the faster you transition. She found out the hard way that "there is no fast track. It's important people do it right and visit a doctor".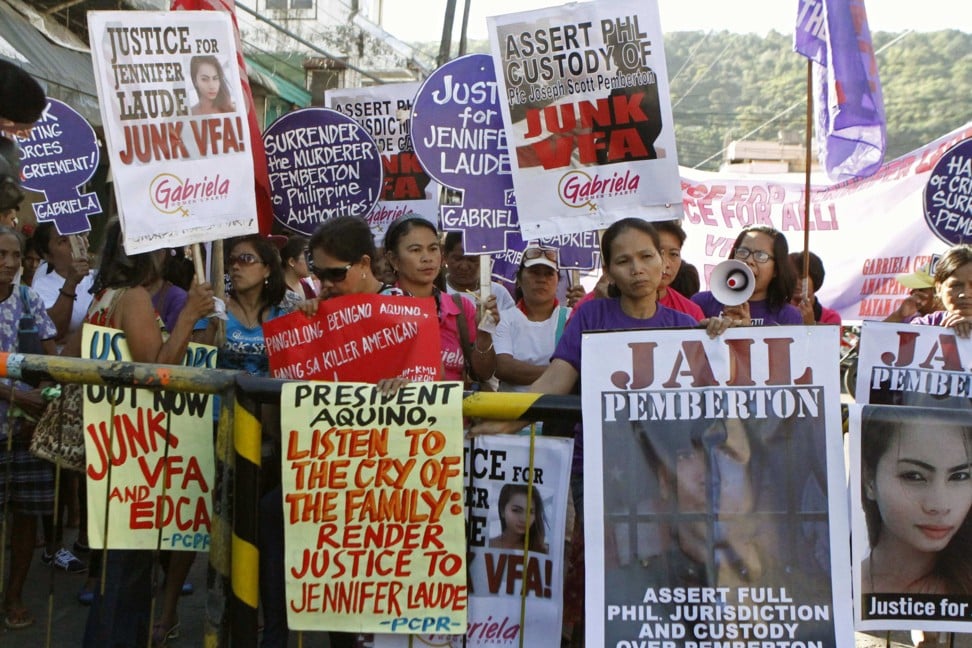 In 2013, Hong Kong came under the global spotlight when Colombian Eliana Rubashkyn, known as the first birth-assigned male-to-female trans woman legally recognised as a woman under international law without undergoing sex reassignment surgery, alleged she was discriminated against and sexually abused by Hong Kong airport customs officers.
She was prevented from entering the city until the UN High Commissioner for Refugees through Amnesty International intervened, but to secure their protection she had to surrender her passport and take on refugee status. Alegre says she too has suffered discrimination in Hong Kong, mostly by people in authority.
"When I see police in uniform I feel afraid," she explains. "Last year I was approached at the IFC [International Finance Centre] toilets [in Central] by civilians claiming to be police. They asked to see my ID card and questioned me in a threatening way, asked me why I went to the women's toilet if I wasn't female and asked if I had bottom surgery, all while looking through my bag, wallet and phone.
"I was embracing my new body and was on hormone therapy so it was very painful emotionally. It was humiliating. I wanted to file a case against the IFC but the CCTV for that day – on my day – could not be found."
Alegre says she has also been targeted by airport customs officers – "Checks at airports are meant to be random but I've been stopped many times and asked for my ID card and passport and what I'm doing in Hong Kong. I'm trying to blend in as a woman but apparently it can never be enough."
She says education is one way to break down barriers. Activism is another (she is a member of STRAP, the first Society of Transsexual Women of the Philippines and volunteers at Hong Kong's Transgender Resource Centre). Alegre also loves to sing, is a soprano in a local choir, and is testing the city's dating waters.
"I'm new to dating apps such as Tinder and OkCupid," says Alegre, who is open about her trans status on her profile. "But for some, the first time with a trans, you know they are nervous and curious.
"Most people I've dated are white men. Local guys are more afraid of being in a relationship with a trans woman – some have said that they are not ready for this. But being trans is not like a dish, like the first time you try it. It's not an exotic dish. We are human beings."
At HKU, Alegre also finds herself playing the role of counsellor to students.
"A medical student came out to me. He is moving to Australia, to transition there because he felt he could not transition in such a traditional conservative society [like Hong Kong]. It can be scary."
Depression and mood disorders such as bipolar disorder are also high among the trans community. A 2011 study carried out by the US Williams Institute (a UCLA think tank) found that 41 per cent of transgender people had attempted suicide, the rate higher among those who had experienced discrimination.
Hong Kong psychiatrist Greg Mak Kai-lok says transsexuals who opt for full sex reassignment surgery must have at least two years of seeing two independent mental health professionals – in Hong Kong, it would be one psychiatrist with one clinical psychologist. Assessments also include a year of real-life experience – living and expressing themselves fully in the opposite gender.
He says the city needs a one-stop "Gender Clinic" where different specialists could collaborate closely and says specially trained nurses and social workers should provide ongoing support before and after any operation.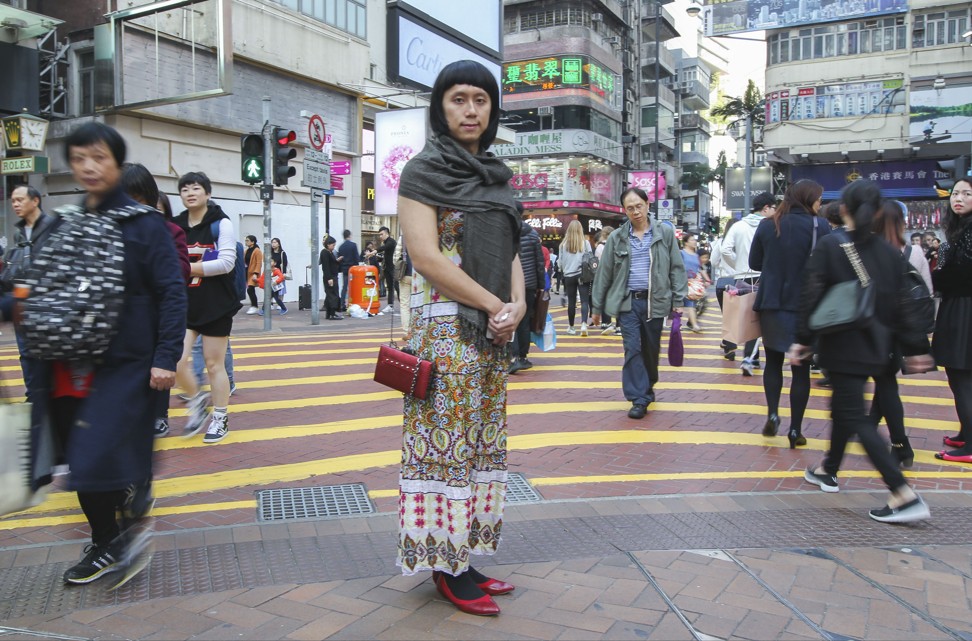 "The existing legal system has to recognise the change of their sex based mainly on the psychiatrist's assessment but definitely not by a surgeon, who only provides one of the treatments, and determines who should be granted a new gender as male or female based on whether a new penis or a new vagina has been constructed," Mak says.
As we walk around campus talking, Alegre bumps into one of her students. Glory Ng is dressed as a woman for a final-year project exploring empathy. Ng agreed to re-enact the project for this story and we followed him on the MTR from the HKU campus to Times Square in Causeway Bay. As Ng found in his original social experiment, some people reacted with shock, others with disgust.
"Most young people looked at me and kept walking," says the 17-year-old. "Homosexuality in Hong Kong is widely discussed but less talked about are cross-dressing and transgender issues, so I wanted to draw attention to these."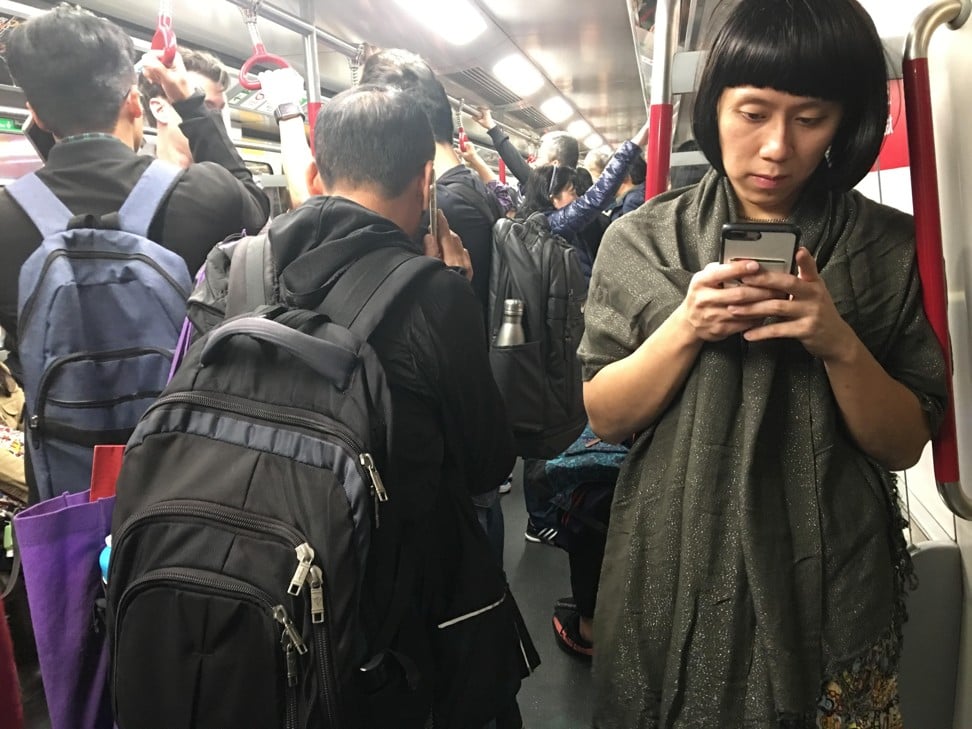 Ng says the reactions mirror society's concept of gender – that you are what you were born as, a male or a female. But Ng says the HKU course has added another perspective.
"What I've learnt from the course, and from Brenda, is gender recognition – that besides one's given biological sex, we can define ourselves mentally as a male or female."
Still, Alegre says there is a long way to go before transphobia – prejudice against transgenders – is a thing of the past.
"In Hong Kong I still feel like an outsider … it's not a great place to live as LGBTQ. I'm a minority within a minority. But I know I'm a girl and my body is not what defines me."
This article appeared in the South China Morning Post print edition as: Being Brenda