Malaysia
Get more with myNEWS
A personalised news feed of stories that matter to you
Learn more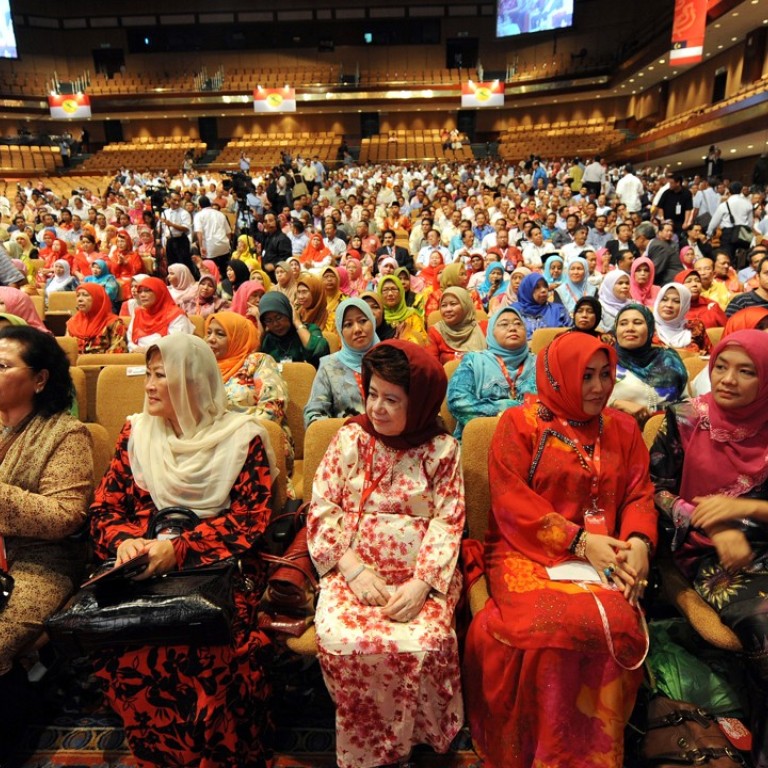 What Malaysia really needs to do to empower women, according to rights activists
Prime Minister Najib Razak made 2018 Women Empowerment Year, but its goals are not new; activists say empowerment means tackling discrimination and harassment and acknowledging women's burden of care in the home
Malaysia has a poor track record when it comes to gender equality, so it was a surprise when Prime Minister Najib Razak declared 2018 Women Empowerment Year.
"Women play a very important role in the well-being of family and national development," he told parliament in October, on the day the budget was announced. The year would be dedicated to "recognising women's contribution" to the economy, he said.
Among the measures Najib proposed were 90 days' maternity leave for women in the private sector, childcare benefits, and funding for women entrepreneurs. He said all public and government-linked private bodies should set a 30 per cent quota for female representation in decision-making positions by the end of this year.
Activists and academics generally applauded Najib's speech. The Women's Aid Organisation, a Malaysian non-government organisation, or NGO, welcomed a proposed M$20 million (US$5.2 million) funding provision for women entrepreneurs. But many groups remain sceptical that the prime minister's words will bring about real change.
Najib is not the first Malaysian leader to champion female-oriented policies, and his proposals are in line with goals already laid down in the past. Yet, despite the familiar rhetoric, female political representation in the country remains weak.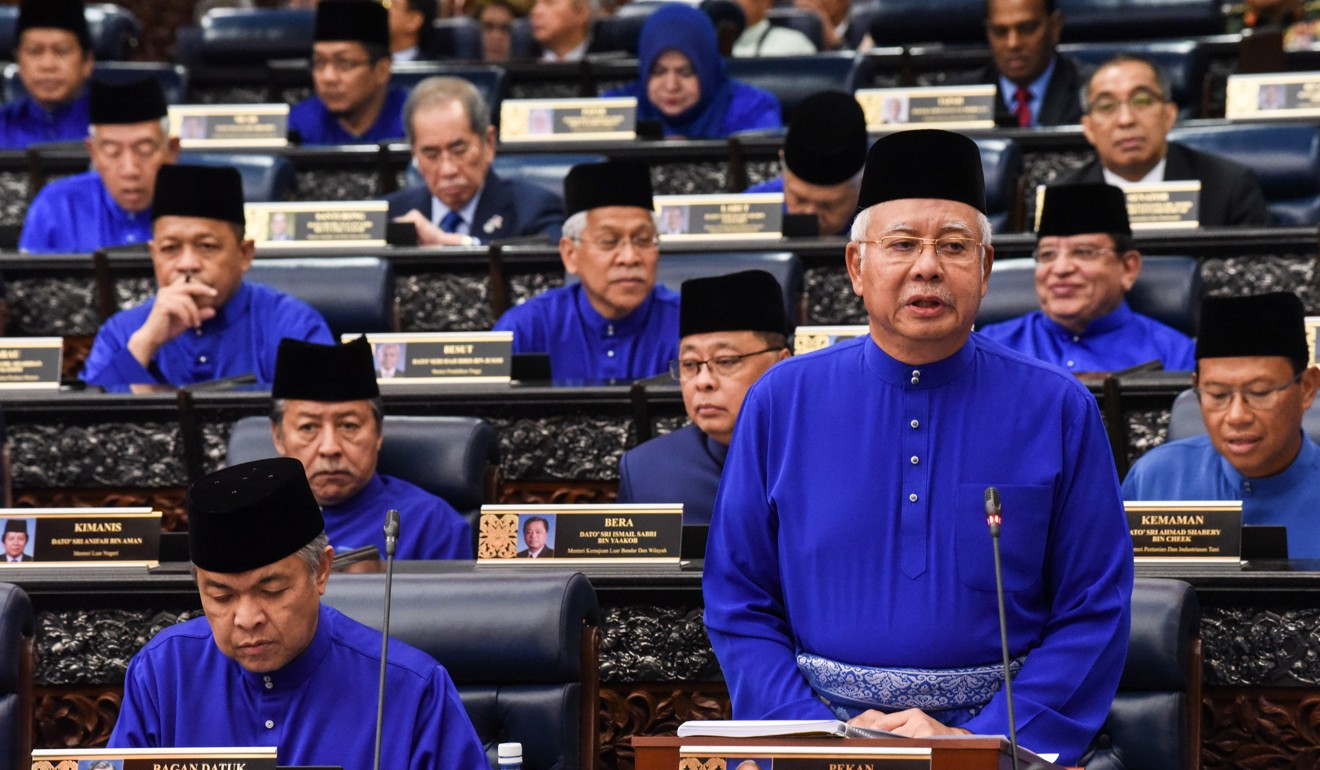 The high point for female representation in the national legislature is 11 per cent; only three of the 37 members of Najib's cabinet are women. Neighbouring Indonesia performs better, with 19.8 per cent of legislators women, and the Philippines even better, with nearly 30 per cent of legislators women; in Singapore, the figure is 24 per cent, according to World Bank data.
What the budget speech failed to address, activists say, is systemic sex discrimination that has prevented women progressing in the workplace and in politics in Malaysia.
Ivy Josiah, a steering committee member of the Asia-Pacific Forum on Women, Law and Development, says the United Nations' 1995 Fourth World Conference on Women in Beijing helped set the standards for gender-equal representation. The conference mandated that governments and corporations should aspire to achieve 30 per cent female representation in decision-making positions.
Since 2004, the Malaysian government has mandated that 30 per cent of public sector employees are women; as a result the number of women in the civil service has risen to 35 per cent. However, the majority are still engaged in low-level clerical work rather than in decision-making roles, and there is no mechanism in place to report abuses, activists say.
In the private sector, despite tax incentives and policies to reach the target of 30 per cent female decision-makers, little has changed. Women account for only 15.2 per cent of directors in the top 100 publicly listed companies, according to the country's Bursa Malaysia stock exchange.
Suriani Kempe, a women's activist, says the Malaysian government launched its Women Directors Programme in 2011 to address industry concerns about the lack of available female talent. Despite 1,093 women receiving training between 2012 and 2015, only 40 women had been appointed to boards of directors by 2016.
"So you train more than 1,000 women and only 40 of them are placed. Is it really that there is an insufficient number of women who are board-ready?" Kempe asks. "Or is it because there is just no will from leadership in the private sector [to make a change]?"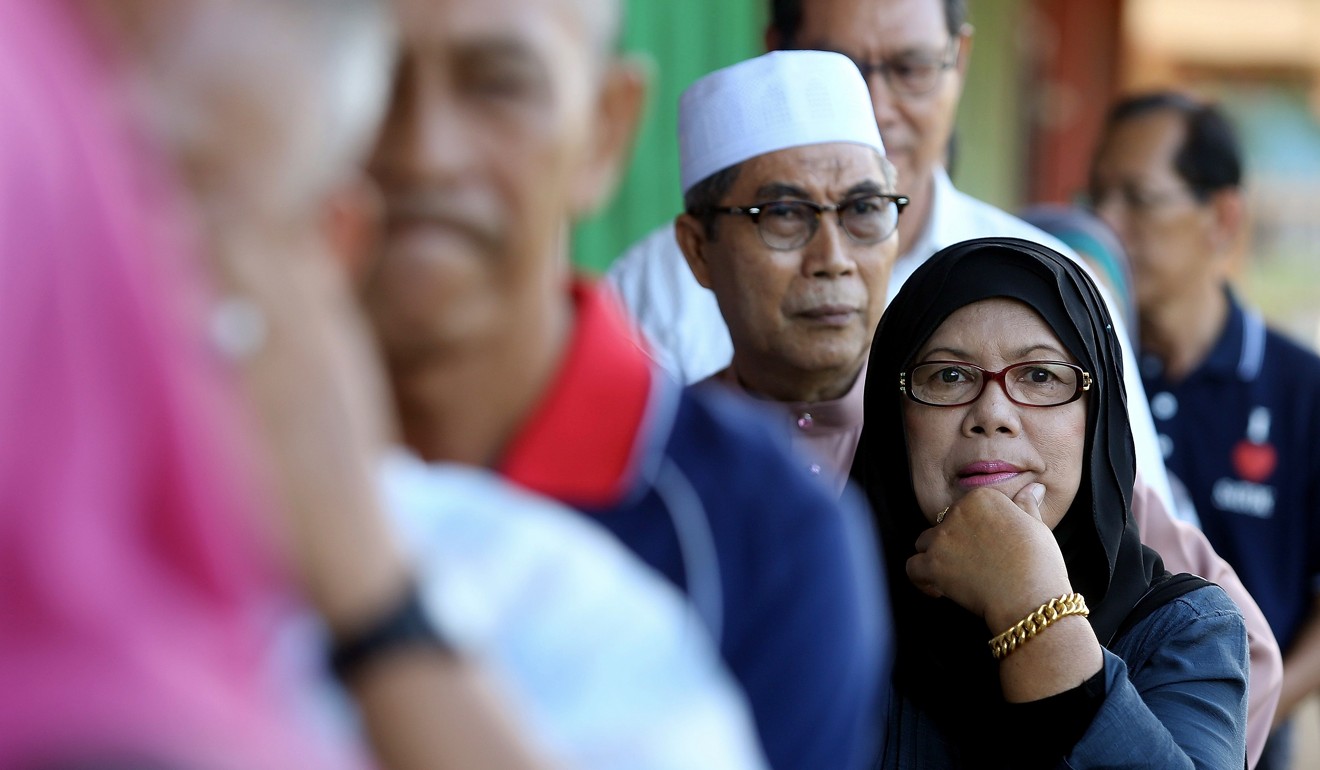 Josiah and Kempe both say women continue encounter sexism in both the private and public sectors in Malaysia, whether because of perceptions women are unfit or entrenched ideas about the role of women in society.
"Twenty-two years on from the Beijing conference and we're still debating this quota system and asking whether women are fit enough," Josiah says. "In a society [like Malaysia's] where we have affirmative action policies for particular groups, many still pause to ask if women are fit [to serve]."
Women have more than proved themselves, Josiah adds, citing a Norwegian survey that found corporations with a greater number of women decision-makers tend to be more transparent and free of corruption. Another study, conducted by the Peterson Institute for International Economics in 2016, found that companies with 30 per cent female leadership had net profit margins 6 per cent higher than those that did not.
Kempe says Najib's policies fall short because they only consider women's economic value, not their quality of life or safety.
"All our national development documents focus on women in the context of economics and it's done in isolation without understanding the relationship that women have with unpaid care work," she says.
Although the budget proposed lengthening the period of maternity leave from 60 to 90 days, it failed to address the issue of paternity leave, Kempe says. That means the burden of unpaid work leave for the sake of childcare still largely falls on the shoulders of women.
Najib's speech also left out the issue of the sexual harassment and abuse women experience in the workplace and at home.
"[Sexual abuse and harassment] hinder women's participation in the workplace because someone in a crisis situation will be prevented from being able to work and truly function," says Tan Heang Lee, communications officer for the Women's Aid Organisation.
According to the UN, sexual abuse can have many kinds of economic costs, both tangible and intangible. In many cases, the emotional and psychological toll left by abuse usually goes hand in hand with physical harm, which could result in a woman being unable to work and perhaps even losing her economic independence.
There is no formal law in Malaysia to protect women against workplace discrimination or sexual harassment, Josiah says. Although the law does provide for protection against domestic violence, the only legal recourse women have with regard to sexual harassment is couched within the Employment Act 1955, which is severely limited in scope.
"None of the policies in the budget currently change any attitudes towards women," Kempe says.
Still, Tan says it is undeniable that, however inadequate, Najib's policies are a good foundation on which improved programmes can be built and implemented. These could include increased funding for women's organisations.
The Women's Aid Organisation recommends spending more on welfare programmes such as shelters for battered women, crisis centres and investigations into sex crimes.
According to Tan, there should also be more emphasis by policymakers on "gender responsive budgeting" – a strategy focused on implementing economic policies that take into account the subtle nuances that could turn a neutral policy into a discriminatory one.
"This form of budgeting ensures that public budgets benefit women as much as men. It doesn't just mean having these more obvious programmes, but it's really about looking at policy and who it benefits," Tan says.
Kempe says government policies need to recognise better the unpaid care women provide and thus pave the way for a healthier work-life balance for women. A positive move, she says, would be a policy that "reconciles work and family" while also finding a way for the state to play a larger role in providing childcare services.
Josiah mentions Singapore's Government-Paid Maternity Leave scheme, which compensates employers for the costs of providing maternity leave. She says it's a model which could help educate Malaysian society about systemic sexism.
"It all comes back to an underlying perception that women are inferior, and that their roles are primarily as mother, wife and homemaker," she says. "[Men] have to realise that, with growing awareness and education, they are in store for a nasty surprise."
This article appeared in the South China Morning Post print edition as: The trouble with women