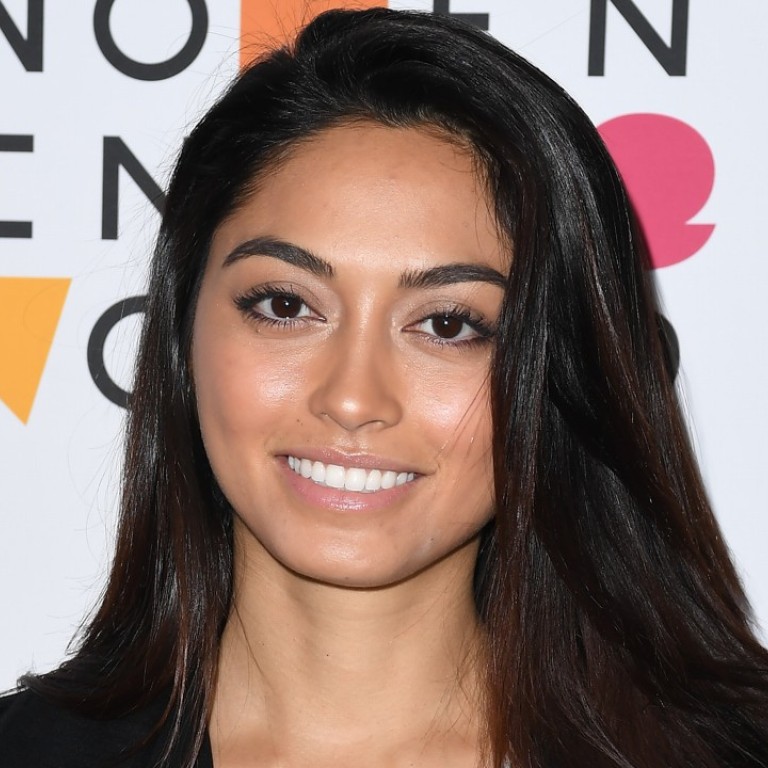 LA Times China journalist who quit over sexual misconduct inquiry given voice by Weinstein accuser
'I want people to start thinking', Victoria's Secret model Ambra Gutierrez tells Jonathan Kaiman in podcast. He reveals thoughts of suicide, and says 'I hope more men will feel comfortable to say they did wrong'
Ambra Battilana Gutierrez was one of the first women to publicly accuse Hollywood film producer Harvey Weinstein of sexual misconduct in 2015, a development that led to the birth of the #MeToo movement.
Now, the 26-year-old Filipino-Italian Victoria's Secret model has given a voice to a man whose career crashed and burned in China after he was accused by two women of sexual misconduct this year.
Jonathan Kaiman quit as president of the Foreign Correspondents' Club of China (FCCC) in January after former flatmate Laura Tucker posted an account online of an alleged 2013 incident in which she said Kaiman pressured her into having sex.
In August he resigned from his job as Beijing bureau chief for the
Los Angeles Times
under pressure, he says,
after being suspended in May
when a second allegation was made against him. Felicia Sonmez, a
Washington Post
reporter, wrote an email to the FCCC board saying she felt pressured into having sex with Kaiman after they went to his apartment after the FCCC's summer party in September 2017.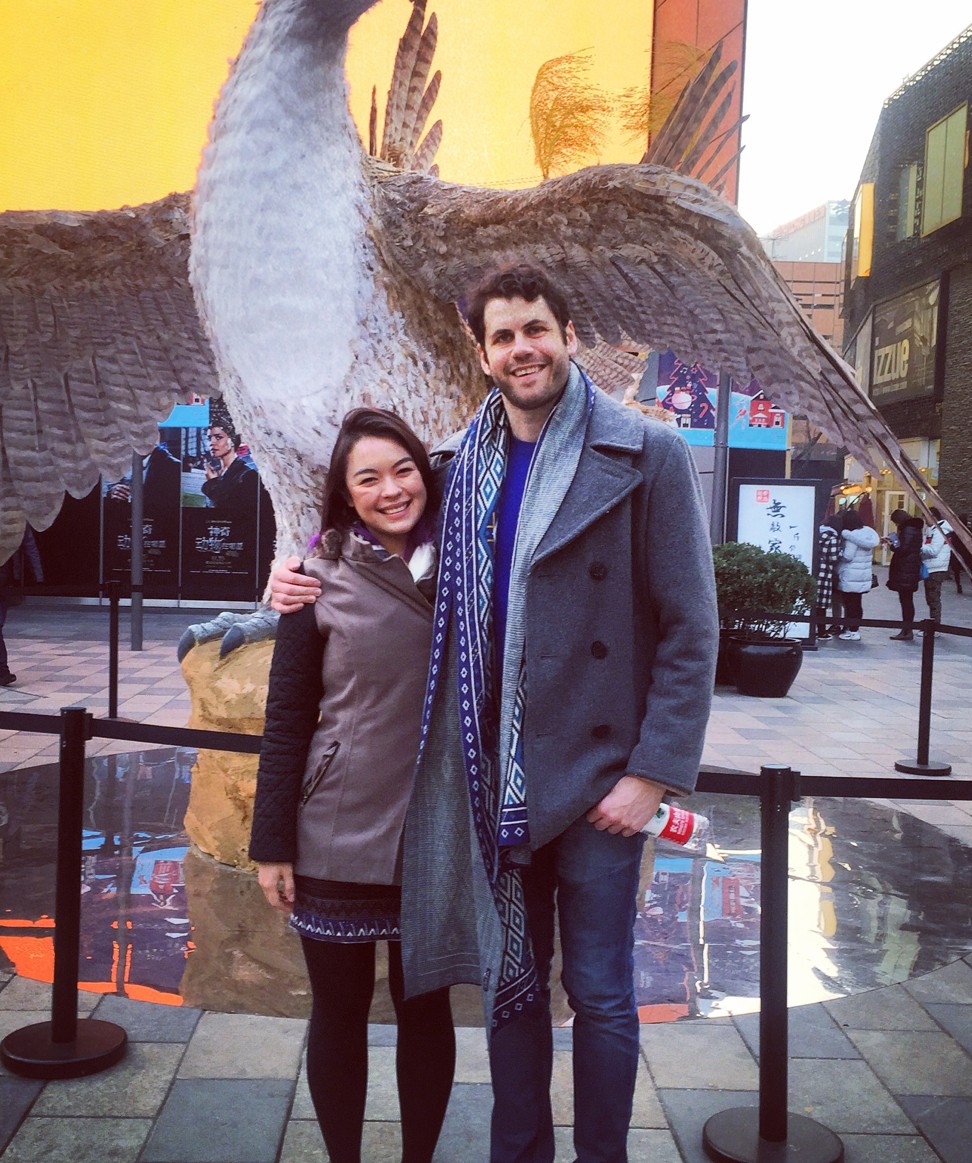 Gutierrez interviewed Kaiman in New York for the latest podcast in her In Our Words series, which was broadcast last week, in which he spoke publicly for the first time about his #MeToo experience.
"I want to give you the space to talk with me, and see what you went through after this, and if it could help to understand all the situation, as there are always two different sides," Gutierrez told Kaiman in the podcast.
"I want people to start thinking, instead of just reading one side of the story."
Kaiman gives his version of events – not denying that sexual encounters took place – and describes his downward spiral into joblessness, mental health issues and thoughts of suicide.
"I've lost at least US$180,000 as a result of these allegations, for medical expenses, lawyers' fees and lost income. My book deal about American world war two pilots in China, which I had worked [on] for seven years, was cancelled," he told Gutierrez.
Speaking to the South China Morning Post, Kaiman said a friend booked him a flight to Phoenix, Arizona, where his parents live, and accompanied him on the journey.
"I was on suicide watch for three weeks. It took two months for me to stop constantly breaking down and crying randomly," he said.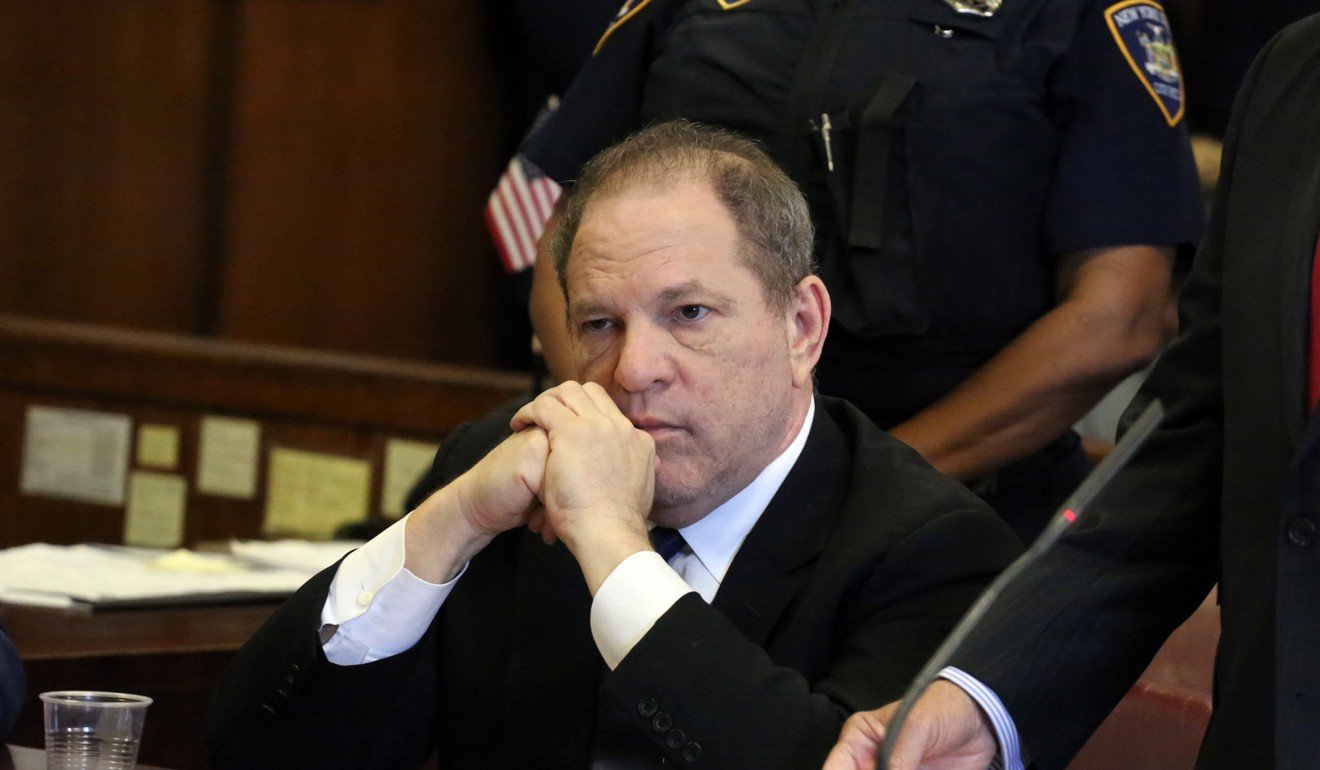 Kaiman claims his accusers' accounts were "inaccurate" but says he was reluctant to tell his side of the story before Gutierrez invited him onto her show because of "the massive social stigma right now against people who have been accused".
Tucker wrote that when they went to her apartment after a night out she voiced her lack of consent several times. Kaiman allegedly refused to leave and, she said, the "least confrontational way forward was to place male satisfaction above my own desires".
On the day of Tucker's post, Kaiman apologised on Twitter before resigning as president of the FCCC.
In the Sonmez case, Kaiman says he has a very different memory of what happened that night.
"Her account withheld many key details. She called me the day Laura posted her accusation, saying that after seeing Laura's post, she realised now that what happened to her was wrong … I was shocked," he told the Post.
Sonmez, who has not filed a police report against Kaiman, wrote in her email to the FCCC board that Kaiman lifted her dress and began digitally penetrating her without her consent while on the way home from the party.
"I was so drunk that I definitely should not have been driving, and many parts of the night remain hazy in my memory," she wrote. "I don't remember what was going through my head as I went upstairs [to his place], whether I wanted to take a nap or get some water or maybe make out. I am certain I did not go up there to have unprotected sex with Jon."
In the podcast, Kaiman says: "After the party, a group of us went to a karaoke club. [After singing and drinking], people started leaving … Felicia said let's go back upstairs to check in the room to see if somebody left a coat or something. And she kissed me … and then she offered me a ride home on her scooter."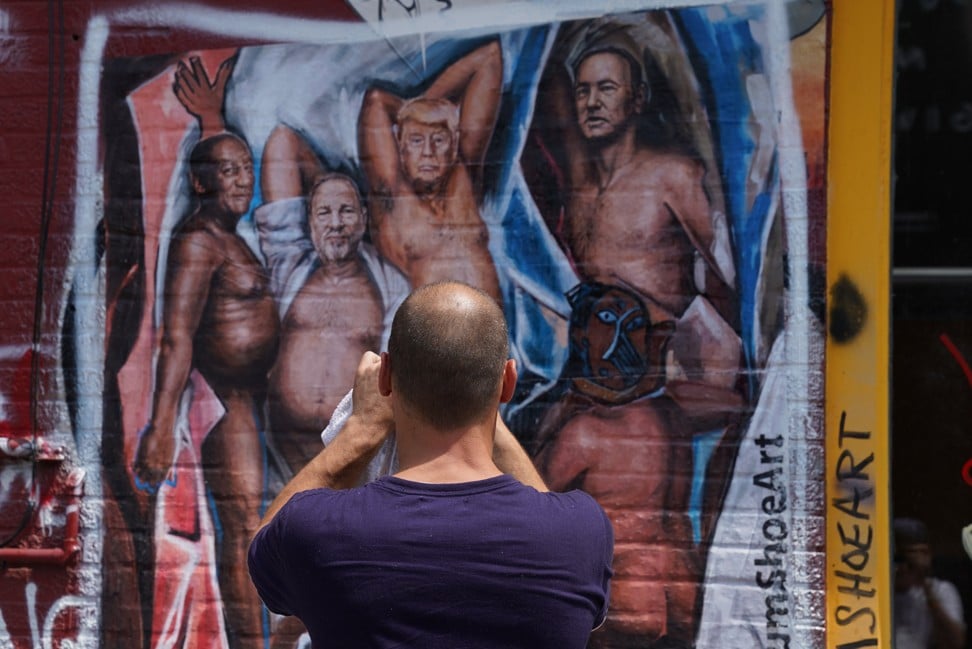 Kaiman says he does not want to go into graphic detail about the events of that night, but does say that, prior to their arrival at his flat, whenever Sonmez expressed any discomfort he stopped what he was doing immediately.
Sonmez sent her email detailing her allegations against Kaiman to the FCCC board on May 14, requesting that it be sent to all 200 members, which it did the following day. Kaiman says that's how he also received the email.
"Former board acting president John Sudworth, from the BBC, called me around half an hour before the FCCC released the email to all members. He read me some parts of it over the phone, and I told him they weren't true. He didn't ask for my side of the story. He recommended I get a psychiatrist and a lawyer," Kaiman told the Post.
He tells Gutierrez that the FCCC also sent members an email encouraging them to send any complaints about Kaiman to his employer.
"And so those rumours turned into allegations which spanned from things that I remembered as awkward interactions, to things that were blatantly untrue," he says.
Some people who showed sympathy towards Kaiman said they received blowback. In a May email to members seen by the Post, former FCCC subcommittee interim chair Melinda Liu wrote: "The trauma experienced by FCCC pales when you think what Felicia and Jon have gone through. Please don't add to their distress."
The board responded that it did not equate the suffering of alleged victims and alleged perpetrators of assault. Liu apologised, saying that was not her intention.
In the heat of #MeToo, at least seven men have committed suicide. Among them was the artistic director of Stockholm's Kulturhuset Stadsteatern arts centre, Benny Fredriksson, who killed himself in March.
After an investigation failed to prove accusations against him, his widow, Swedish opera superstar Anne Sofie von Otter, told German newspaper Die Zeit that the movement has encouraged a mob mentality. Her husband had spiralled into the "deepest depression".
Asked to respond to Kaiman's comments to the Post, Sonmez said in a statement: "It saddens me to see that Mr Kaiman still does not realise the impact of his actions or take responsibility for them. His statements do not exhibit an understanding of the meaning of consent.
"The LA Times spent three months investigating Kaiman's conduct and spoke with numerous witnesses, not just Laura Tucker and myself."
Kaiman's girlfriend, Charlotte Arneson, who works in education, says: "I do not think people should be defined by their mistakes. Regarding his hook-up with Felicia, it should have been a private thing … But the private details of his sex life were thrown into the public. It is devastating to see the person you love go through something like this."
As far as Kaiman is concerned, a corporate investigation is not the same as due process.
"In court, you know what you're charged with. You can provide evidence to support your case and cross-examine witnesses. A judge and jury decide on your guilt and sentencing.
"In a corporate investigation, the most important thing isn't your guilt or innocence, but rather whether you're a potential liability to the company. I became a massive liability for the LA Times, which forced me to resign.
"I respect their decision. But I hope there will be more forgiveness, diverse perspectives and reasonable discussions so more men will feel comfortable to come out to say they did wrong, they're regretful, and they're openly reckoning with their mistakes.
"Now, few people dare say anything."