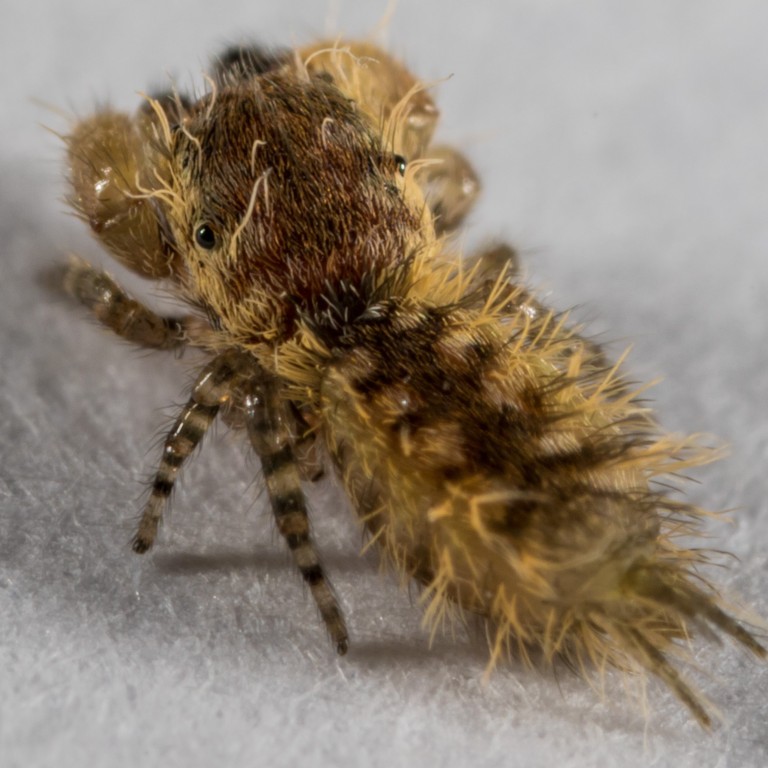 City Nature Challenge: how Hong Kong can show its spirit of discovery – and maybe find something new
Hong Kong-based Stefan Obenauer hopes his discovery of a previously unknown jumping spider will encourage others to join in this year's City Nature Challenge
Participants can take photos of plants and animals at a park, on the beach, on their way to work or school – anywhere they can find nature
This year biologist Stefan Obenauer realised a 15-year dream when he got to name a species – in this case, a jumping spider – he discovered in 2017 while walking near the Dragon's Back in Shek O, a popular mountain hike on the south side of Hong Kong Island.
To help identify it, Germany-born, Hong Kong-based Obenauer reached out to Dr Dmitri Logunov, an expert on jumping spiders at the Manchester Museum in Britain, who confirmed in the Israel Journal of Entomology that the species was unknown to science.
The 3mm spider, which has incredible vision, was typical of the jumping spider family in that it did not spin webs to entangle prey, but rather stalked small insects and similar animals on foot, jumping at them from a distance. This sort of hunting behaviour earned them the tag "eight-legged cats".
But what made this one different was its resemblance to the brown, bristly haired caterpillars also found in the area where the spider was discovered, leading to it being named Uroballus carlei (nickname Carley). This is a tribute to Eric Carle, the American author of children's book The Very Hungry Caterpillar that this year celebrates its 50th anniversary, the same year Carle turns 90.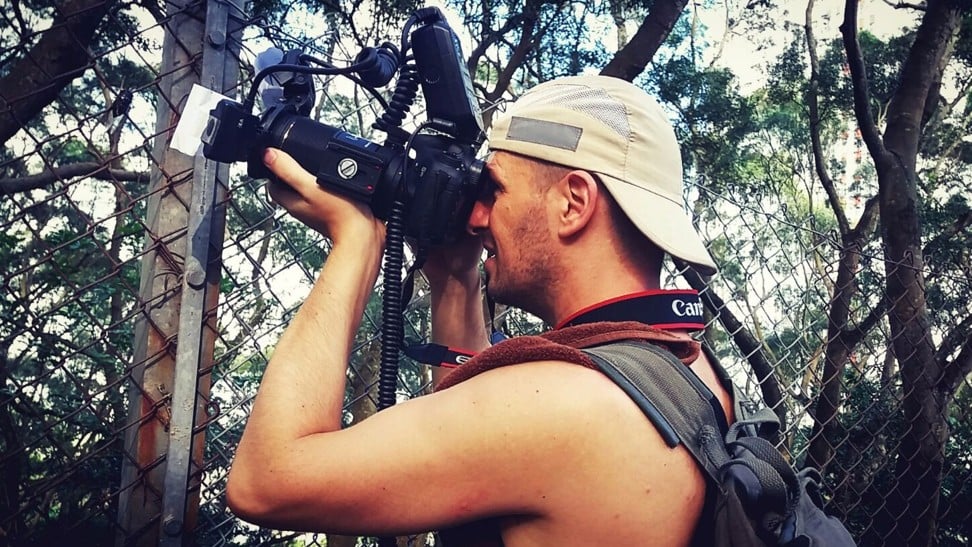 There's no doubting Obenauer's commitment to documenting nature. "I had thousands of pictures taken over a decade stored on my PC," says Obenauer. "But it seemed a waste to have them sitting there doing nothing, not helping anyone."
That is until he stumbled upon iNaturalist, an online social network of naturalists, citizen scientists, and biologists built on the concept of mapping and sharing observations of biodiversity across the globe. With about 8,000 observations so far just in Hong Kong, Obenauer is one of its top
contributors
.
It's this spirit of discovery that Shaun Martin hopes will motivate people to sign up for the annual City Nature Challenge, a global event that encourages aspiring citizen scientists and nature fans to observe and submit photos of plants, animals, and fungi using iNaturalist. This year's event, from April 26-29, will see 170 cities taking part.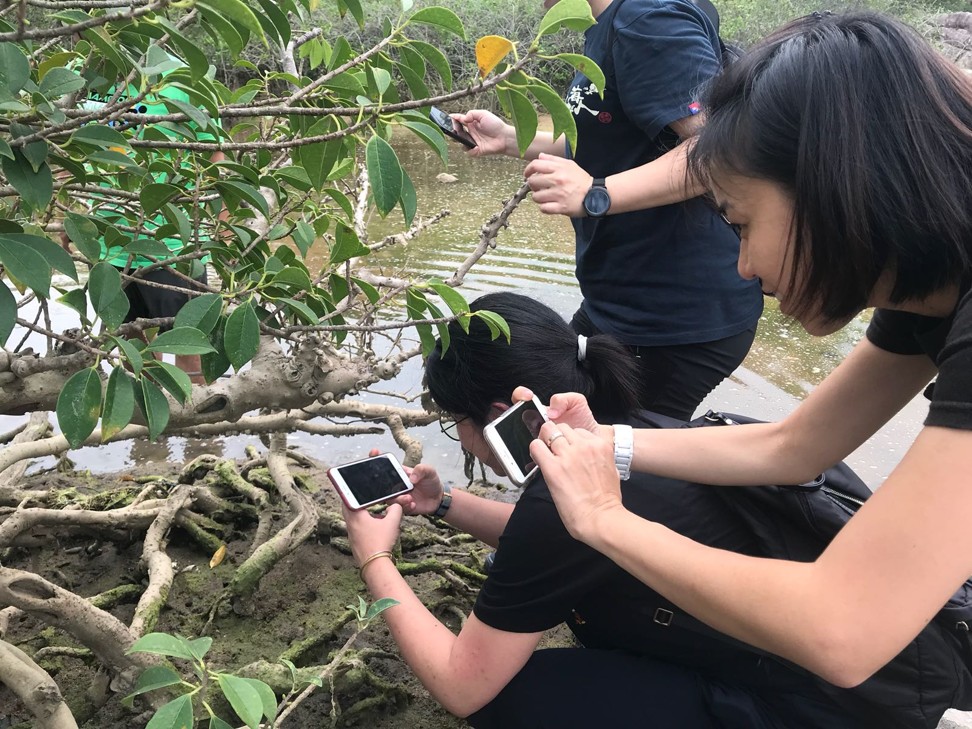 Martin says Hong Kong shocked other cities last year when it placed fourth out of 68 cities after identifying
2,932 species in four days
, beating metropolises including London, Tokyo and Rome.
"People think of Hong Kong as a shopping paradise, a place of neon defined by its skyline," says Martin, the City Nature Challenge co-coordinator for Hong Kong and Macau. "But with its country parks and beaches, the city is more than that."
And he is right. Hong Kong might be one of the world's most densely populated cities, but out of the total 1,108 square kilometres of land, about three-quarters is
countryside.
And it's big on biodiversity, with more than 3,300 species of plants, 58 species of mammals, more than 549 species of birds, 199 species of freshwater fish, 88 species of reptiles, 24 species of amphibians, 256 species of butterflies and 124 species of dragonflies, according to government figures.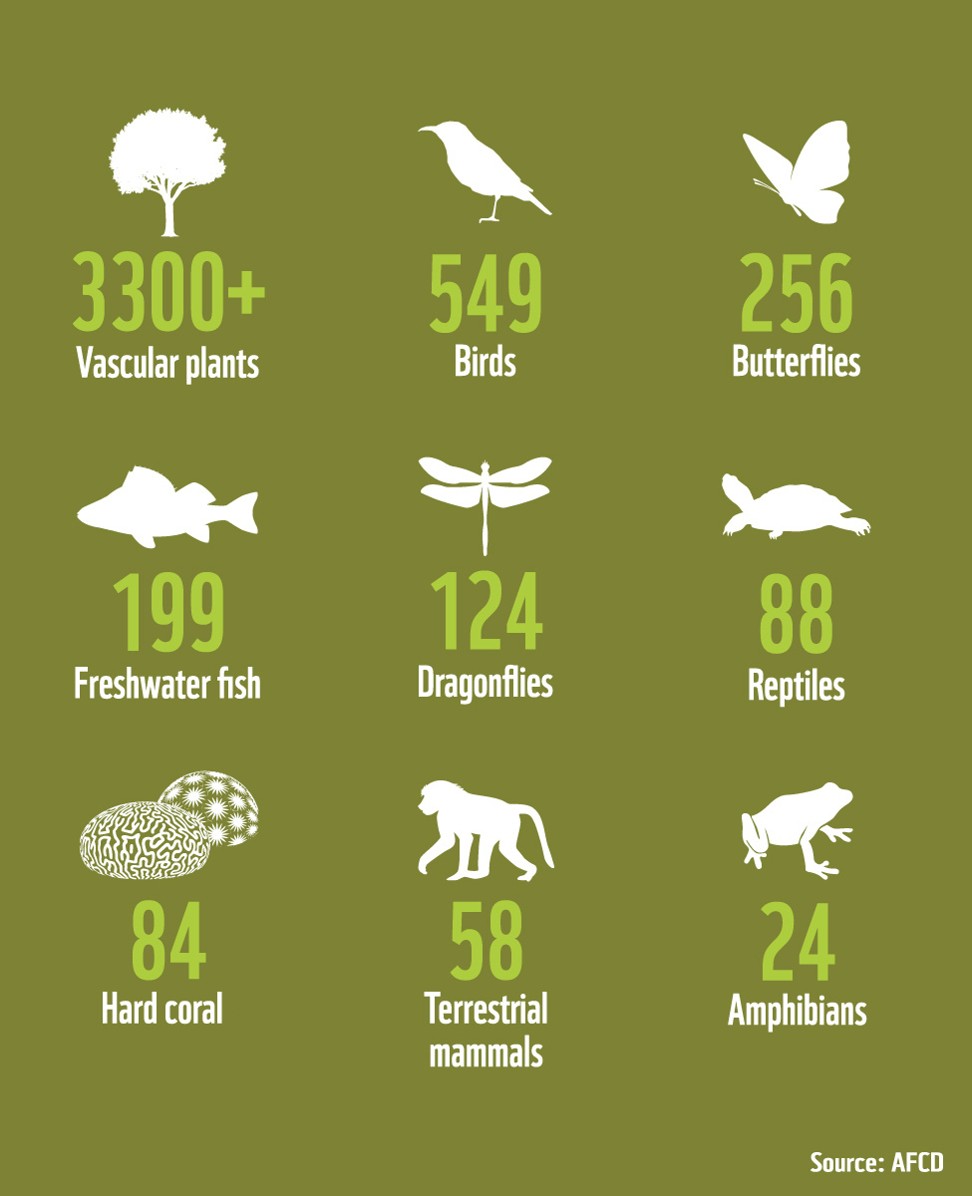 "This challenge is not only a way to collect, scrutinise and analyse data but to educate and to feel like you have contributed in a tangible way," says Martin.
Martin and Obenauer say while they encourage people to get up close to flora and fauna for photographs, it's vital not to touch, capture or pick any of the species.
"During last year's City Nature Challenge I logged 757 observations … if you love nature, jump on-board," Obenauer says.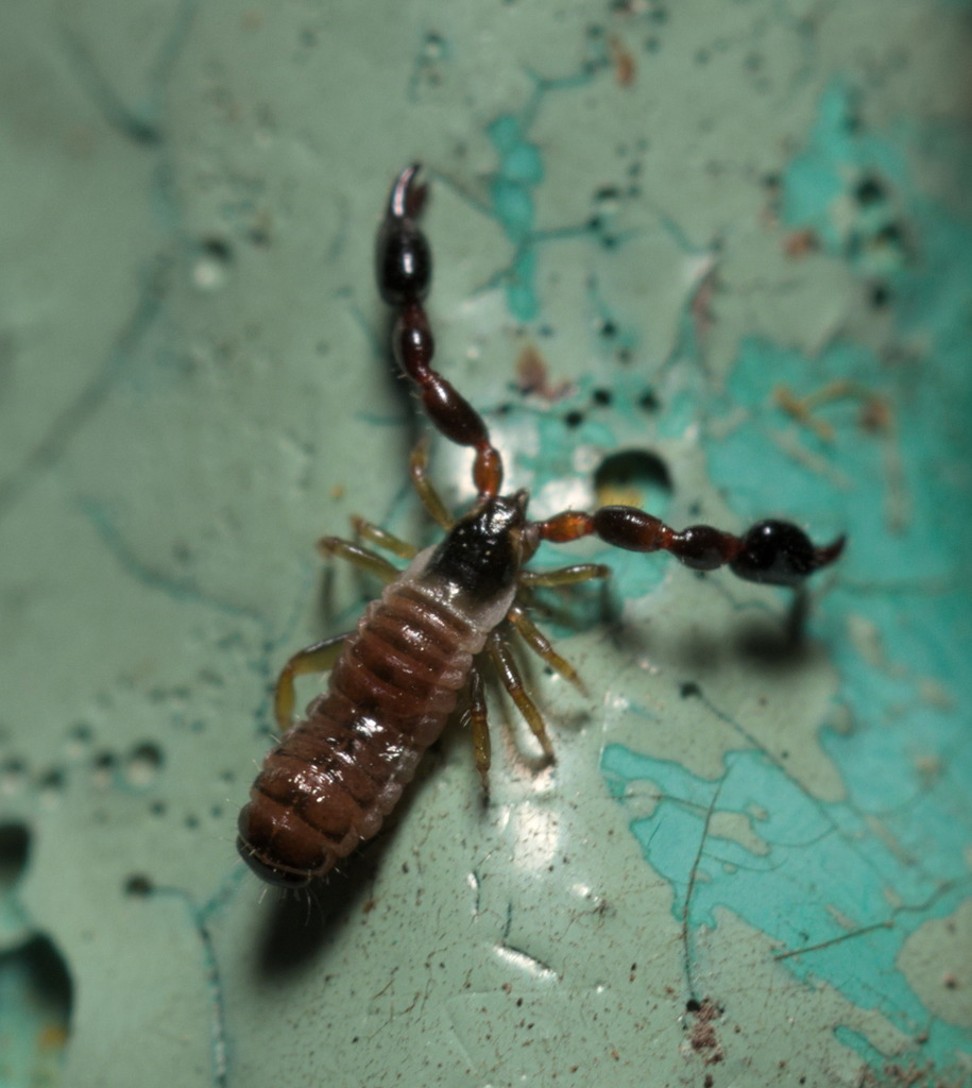 How to get involved
1. Download the free iNaturalist App to mobile device.
2. Take photos of plants and animals at a park, on the beach, on your way to work or school – anywhere you find nature (Obenauer says he once photographed an as-yet-undescribed species of moth in the Wan Chai MTR Station).
3. Mark the observation as captive/cultivated if it's not a wild organism.
4. Upload photos to iNaturalist.
5. Learn more as your finds get identified, and help identify other people's observations, especially during the April 30 to May 5 identification period.