Jobs
Get more with myNEWS
A personalised news feed of stories that matter to you
Learn more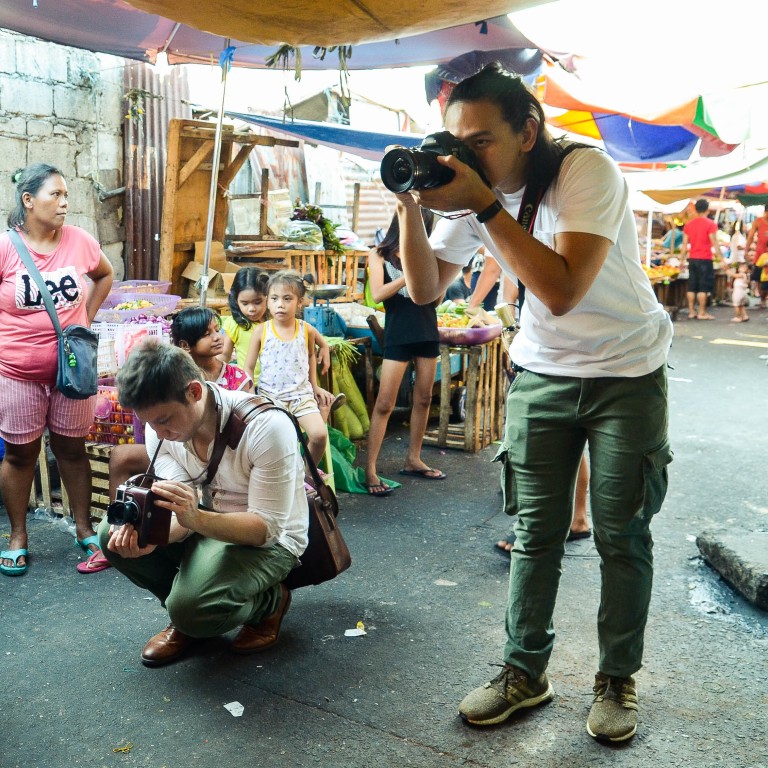 Freelancers in Philippines fight back with bill that offers them same protection as full-time workers
Freelance workers everywhere complain about the difficulties they experience with insufficient pay or non-payment
A movement taking place in the Philippines is trying to change this with the potential introduction of a self-employment bill
Wandering into an alleyway in Manila, Filipino photojournalist Jilson Tiu has arrived just in time for pukpok palayok, a game where children break a hanging clay pot filled with confectionery.
Not wanting to miss a moment, he positions himself and begins shooting. After the pot breaks, he resumes his tour, looking for other interesting scenes of life in the city to capture.
Tiu, 27, says he loves his work, but admits it is no piece of cake.
"Being a photographer sounds great, but people don't really realise that you can work up to 24 hours a day, seven days a week. Sometimes, there's no client at all; it's a dry month, a dry year. So you wait and hope for the best," he says.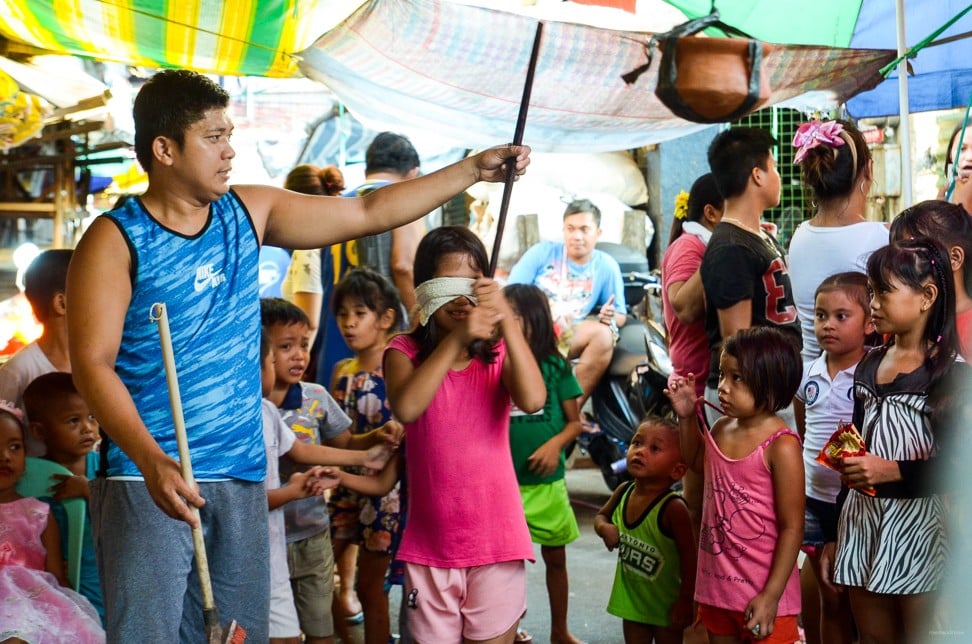 In some cases, Tiu says, clients simply refuse to pay up. In one instance, a leading Philippine daily newspaper hired him for an advertising shoot, to be published in print and online, offering 15,000 pesos (US$288) for the job. More than a year later, and despite repeated attempts to secure payment, the publication has failed to cough up, he says.
Tiu adds that because he did not obtain a formal written contract from the publication for his work, he has little recourse through the law. "What can I do? I can't sue them," he says.
It's a situation freelancers everywhere may be able to sympathise with. Now, campaigners in the Philippines are hoping a new Senate bill could give freelancers the sort of protections that full-time workers receive. After a series of setbacks this year, the Freelancers Protection Act (Senate Bill 351) could, if passed into law, help establish rights for self-employed Filipinos.
A study by payment platform PayPal found that there were at least 1.5 million freelancers working in the Philippines in 2018. They are working in jobs as diverse as data entry, internet research and customer support. Yet despite this, the government has no official definition of what a freelancer is, says Alan Tanjusay, spokesman for the Associated Labor Union-Trade Union Congress of the Philippines.
"What we have is a concept – [that being] that the work doesn't happen in a formal workplace setting. So any work outside this definition is what we call freelancing," Tanjusay explains. "According to the labour code, an 'employee-employer' relationship must be strongly established in order for employees to get compensation."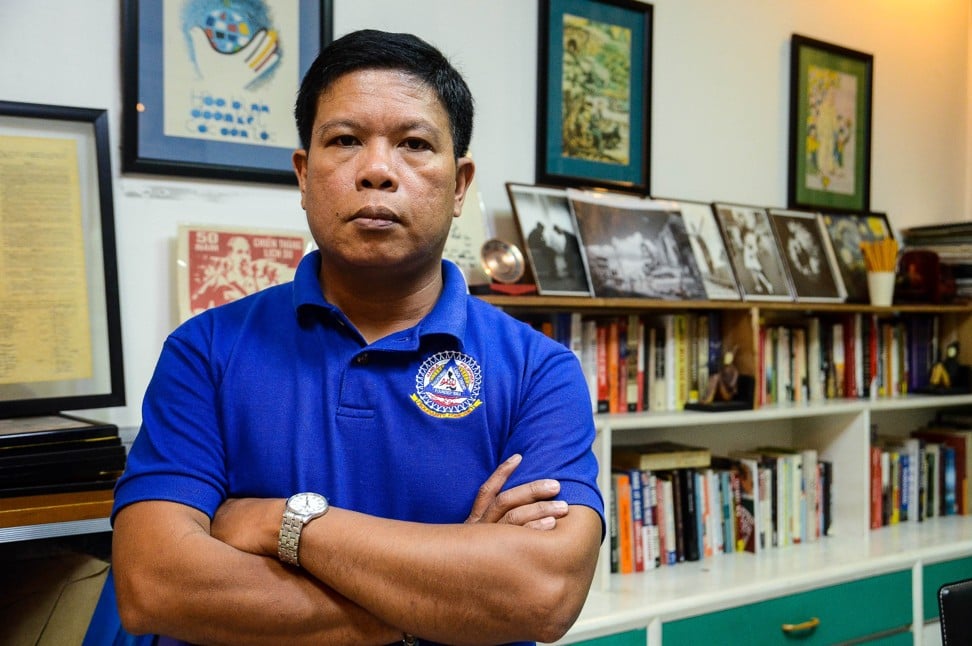 Tanjusay adds that the notion of an employee-employer relationship in the Philippines is somewhat conventional, requiring a physical building, an institution, or an existing organisational structure to be recognised. "By contrast, in freelancing, you only have a contract," he says.
For freelancers working without contracts, an employee-employer relationship must be proven through the provision of communications and other documents relevant to the work provided. This makes it hard for freelancers like Tiu to pursue companies in cases of non-payment, Tanjusay says.
Former senator Paolo Benigno "Bam" Aquino defines a freelancer as "any person hired or retained as an independent contractor by a hiring party, to provide service in exchange for compensation". And he sees freelancers slowly becoming the new driving force in the country's labour market.
"My office received various emails from freelancers requesting that we look into appropriate legislation in recognition of, and to promote, this growing and dynamic sector," he says.
During the creation of the Senate Bill 351 in 2016, Aquino took inspiration from a New York law called the "Freelance Isn't Free Act", which seeks to protect freelancers from insufficient pay or non-payment.
One of its main provisions is empowering freelancers to demand payment from employers. If passed into law, the act would enable aggrieved parties to file complaints to the Department of Labor and Employment. The department would be able to fine non-compliant employers a civil penalty of up to 250,000 pesos. Offending employers could also face criminal penalties of not more than 25,000 pesos, or up to three months in prison – or both.
In May this year, the bill suffered a setback when Aquino lost his Senate seat in the country's midterm elections. Aquino's camp is still holding out hope for the bill, however.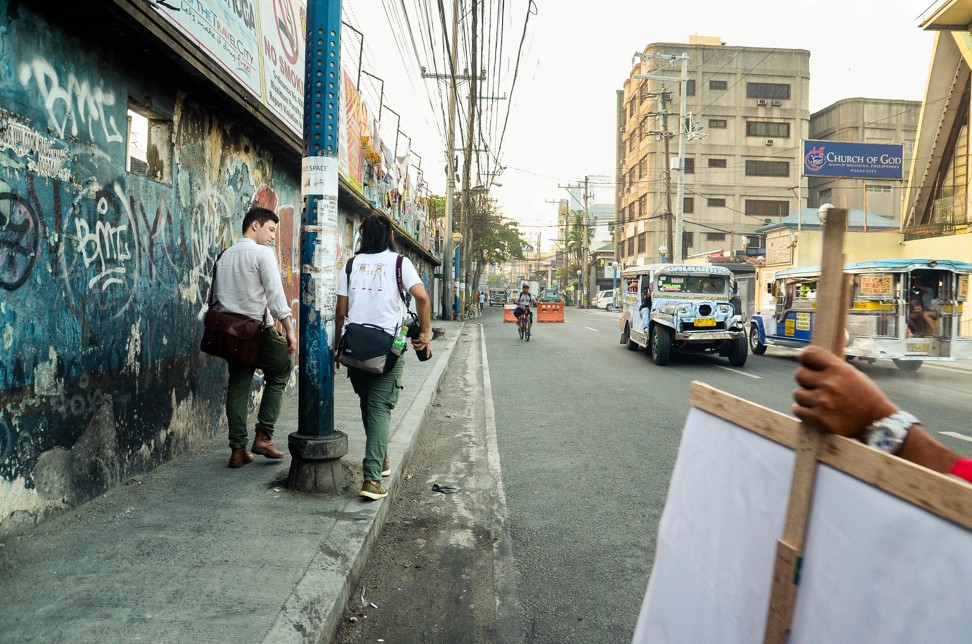 "We are hoping that another senator would be willing to file it in the next Congress, and that the chair of the committee will be the one to sponsor it," says Paola Deles, Aquino's head of policy.
Deles adds that Senator Joel Villanueva, former director general of the Technical Education and Skills Development Authority, has declared himself a co-author of the bill, and could choose to file it in the 18th Congress, which opens on July 22.
In the Philippine Statistics Authority's employment rate report from January 2019, the term "freelancer" was not specified among the categories of employed individuals. The report, however, categorised them as: wage and salary workers, self-employed (with no paid employees), employers in own family-operated farm or business, and unpaid family workers.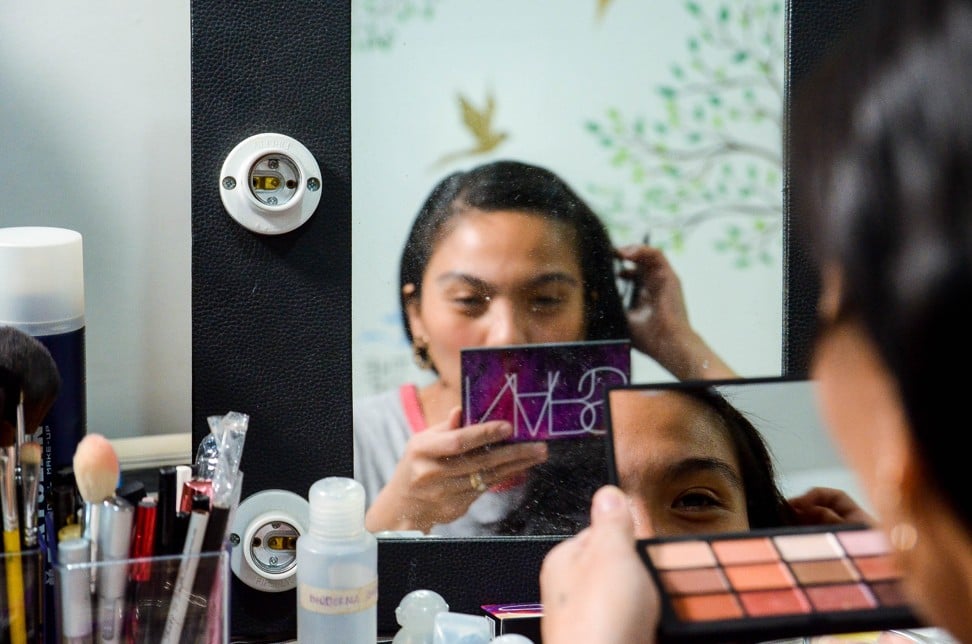 Jill Felix, a Filipino make-up artist, works out of a makeshift studio in Taguig, Metro Manila. She has just wrapped up a session with a client; her brushes and lipsticks are still on display.
Felix has been freelancing for almost five years now, but she says being a make-up artist is not as glamorous as it sounds. Like Tiu, Felix has experienced delayed payments for her services.
"I did an agency job for which I was to be paid 5,000 pesos, and it took me more than eight months to get paid. I really went after them. I called them up every week. If you don't, they will just not pay you."
She also recalls being cheated on during a bridal entourage assignment.
"The client asked for a discount, and I agreed, because they got the full package – the prenuptial shoot plus the wedding. But a few days before the wedding, they decided to get someone else to do the bride. I ended up not getting paid for that day," she says.
These experiences made Felix more assertive when doing business with clients. "Now, every time I take a job from an agency, I always have a written contract. Or a disclaimer that, for anything less than 10,000 pesos, I will expect payment the same day, on completion of the job, in cash," she says.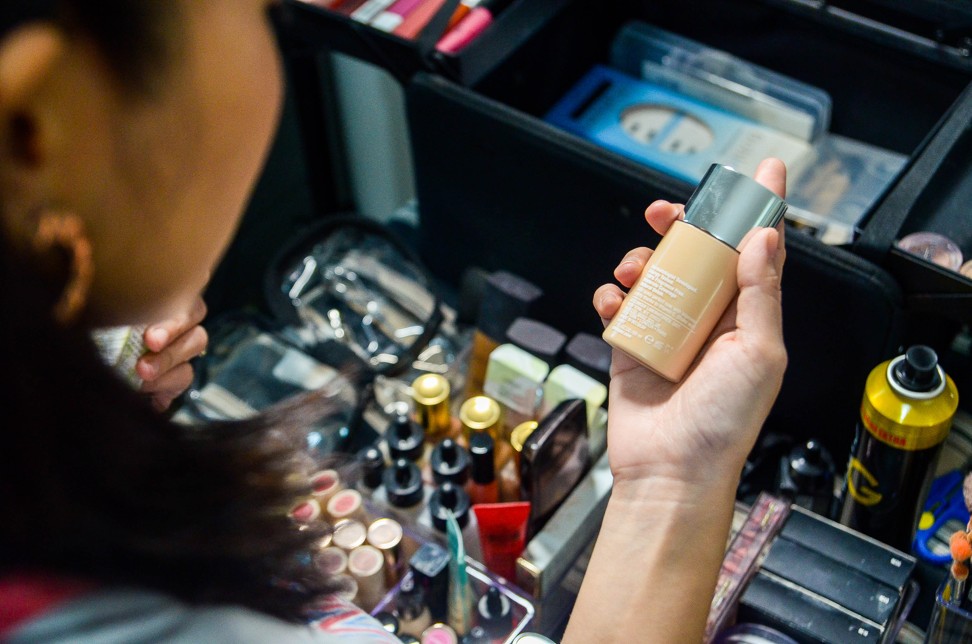 Despite these setbacks, Felix enjoys her work, and believes she will always find a way to secure projects, regardless of the intense competition.
"Every now and then, a thought like 'I haven't done a single project yet' creeps up. But my Christian faith helps me, and I feel confident in my skills," she says.
As well as being a make-up artist, Felix is also a trained nurse and has worked in product training. "I have a lot of options," she says.
The Associated Labor Union-Trade Union Congress of the Philippines has expressed its support for the freelancers' bill – with some reservations.
"It is good, but it needs more definitions," Tanjusay says. "Further workshops and consultations are needed to incorporate the very important issues that Filipino freelancers face."
However, Tanjusay says that the bill is notable for what it does not cover. Aside from helping in the event of non-payment and a tax exemption for the first three years upon registration with the Bureau of Internal Revenue, the bill promotes humane working conditions, but it doesn't specify what that entails.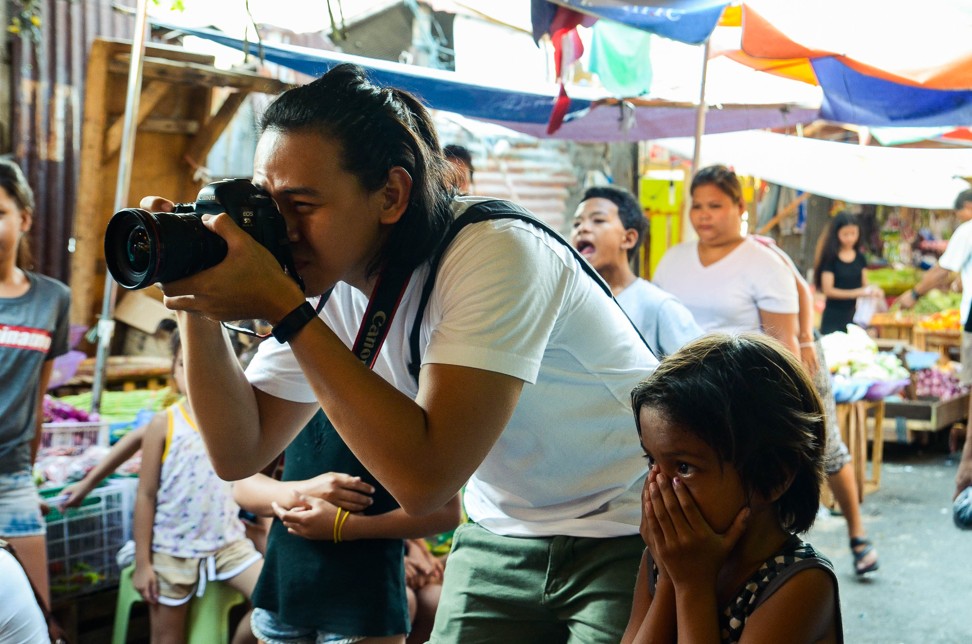 Tanjusay says that the bill should include a general labour standard on wages, holiday and weekend pay; provisions on items such as health insurance; and standards for occupational health and safety.
For the time being, Tiu is evaluating whether he should stick with freelancing, or return to full-time work.
"I hope that companies who hire creatives will mature," he says. "Honestly, the creative field in the Philippines right now isn't mature enough to pay for creative people. For me, photography is how I express myself as an artist."