Animals
Get more with myNEWS
A personalised news feed of stories that matter to you
Learn more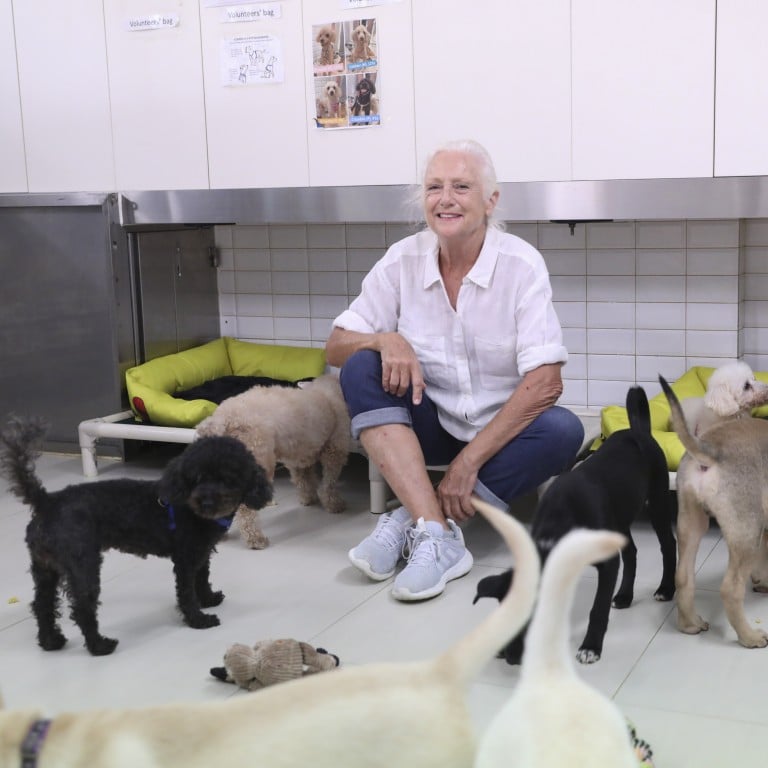 Animal abuse in Hong Kong: street dogs most likely to be victims, and suspects often avoid prosecution, finds study ordered to help update city's outdated laws
Street dogs, also known as free-breeding dogs, village dogs or tong gau in Hong Kong, are smart, loyal and resilient, but are the hardest type of dog to home
A recent study calls for better laws in Hong Kong, including a duty of care for animals, shelter licensing legislation, and prohibitions on 'mercy release'
Sally Andersen struggles to be heard above a chorus of barking canines at the Hong Kong Dog Rescue (HKDR) homing centre in Ap Lei Chau, in Hong Kong Island's south.
The HKDR founder is explaining the unique traits of Hong Kong village dogs, a breed that goes by several names including tong gau (literally "Chinese dogs"), street dogs and free-breeding dogs. They are mostly found roaming rubbish dumps, construction sites and rural villages.
Recognisable by their distinctive features – pointy noses, pricked ears and curled tails – village dogs have short coats that are usually black or tan in colour. They are also smart, loyal – and resilient.
"Village dogs are strong and muscular, with heavy shoulders," Andersen says. "They tend to have fewer health issues than purebreds that have problems caused by inbreeding."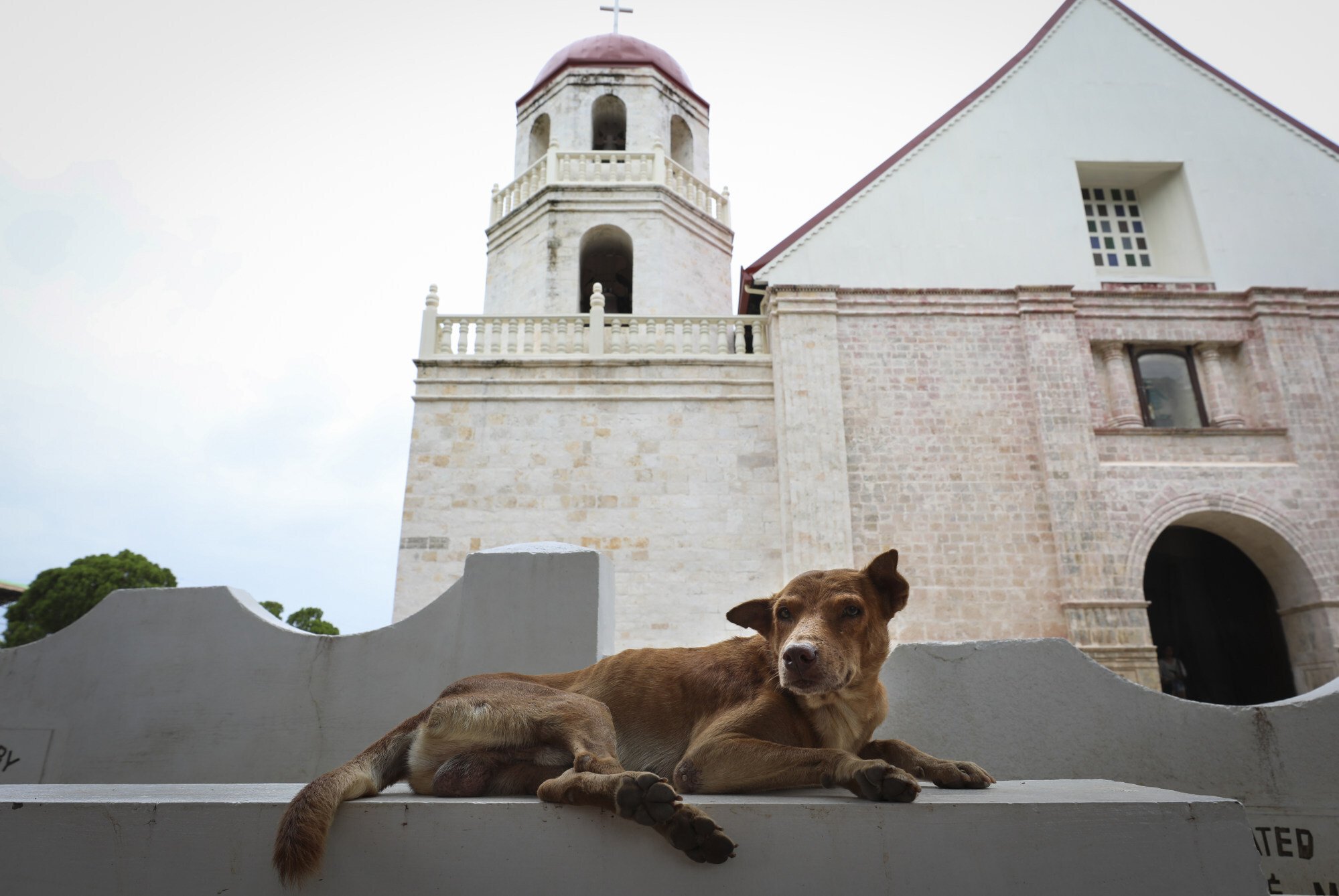 Of the estimated 1 billion dogs on earth, about three-quarters – or around 750 million – are free-roaming, according to the 2016 book What is a Dog? by Raymond and Lorna Coppinger.
After analysing five decades of research, the Coppingers argue that these feral dogs, found from Asia to Africa to the Americas, are strikingly similar. They conclude that they are truly archetypal dogs, nearly uniform in size and shape and incredibly self-sufficient.
But while an increasing number of people in Hong Kong are adopting village dogs, they remain the hardest to home, Andersen says, as breed continues to be the key factor for most potential adopters, ahead of factors such as age and size.
"'What breed is it?' is usually the first question adopters ask," she says. "People lean towards purebreds."
According to Embark, a US-based canine genetics start-up, Chinese village dogs have an ancient domestic dog ancestry stretching back 15,000 years, and Hong Kong and East Asian village dogs are some of the most genetically diverse dogs in the world.
Today, however, very few "pure" village dogs exist in Hong Kong, Andersen says, as the type has been diluted over the past few decades from interbreeding with purebreds abandoned on Hong Kong's streets or dumped in country parks.
Sadly, these dogs are also most likely to be victims of animal abuse, according to a study of animal abuse cases in Hong Kong published in September 2021 by the University of Hong Kong (HKU) Faculty of Law and the Society for the Prevention of Cruelty to Animals (SPCA).
The year-long, government-funded study examined the SPCA's data on police investigations of animal abuse over a seven-year period (2013-2019).
"We analysed 335 cases and categorised them into six major types of abuse: active maltreatment, passive neglect, commercial exploitation, hoarding, poisoning and trapping," says Amanda Whitfort, associate professor of law at HKU and one of the key authors of the study. Dogs were the primary victims.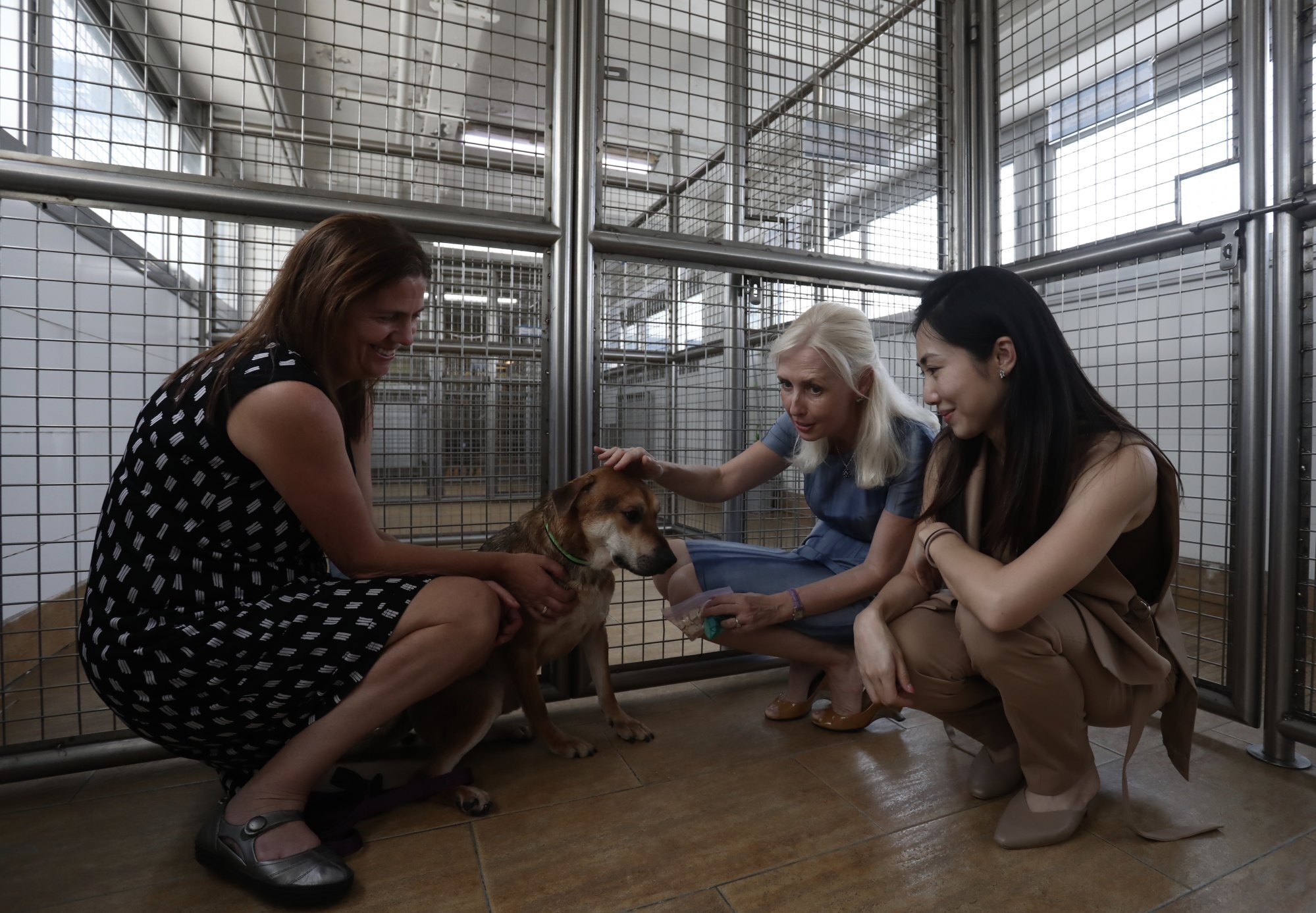 The study, which will help the government amend the Prevention of Cruelty to Animals Ordinance, found most cases involved traumatic physical injury or neglect by the animals' owners or family members.
Hong Kong's outdated animal protection laws have long been a contentious issue for animal rights advocates.
The Prevention of Cruelty to Animals Ordinance was introduced in 1935 and is based on Britain's 1911 Protection of Animals Act. The only time it has been revised was in 2006 when the maximum punishment was increased to three years' imprisonment and a fine of HK$200,000 (US$25,700).
Public outcry reached boiling point in 2020 when two Hong Kong men arrested on suspicion of hurling 29 pets, including chinchillas, cats, rabbits, a guinea pig and a parrot, from their apartment's window, killing 18 of them,
escaped prosecution
.
The case sparked outrage among animal-lovers and animal rights activists, and fuelled calls for tougher penalties for animal cruelty.
The legal process has also been criticised. Laws stipulate prosecutors cannot lay charges in the lower courts against people suspected of animal abuse more than six months after the alleged offence occurred. The new study found that in 20 per cent of cases, owners who abandoned animals avoided prosecution because they could not be located within the six-month window.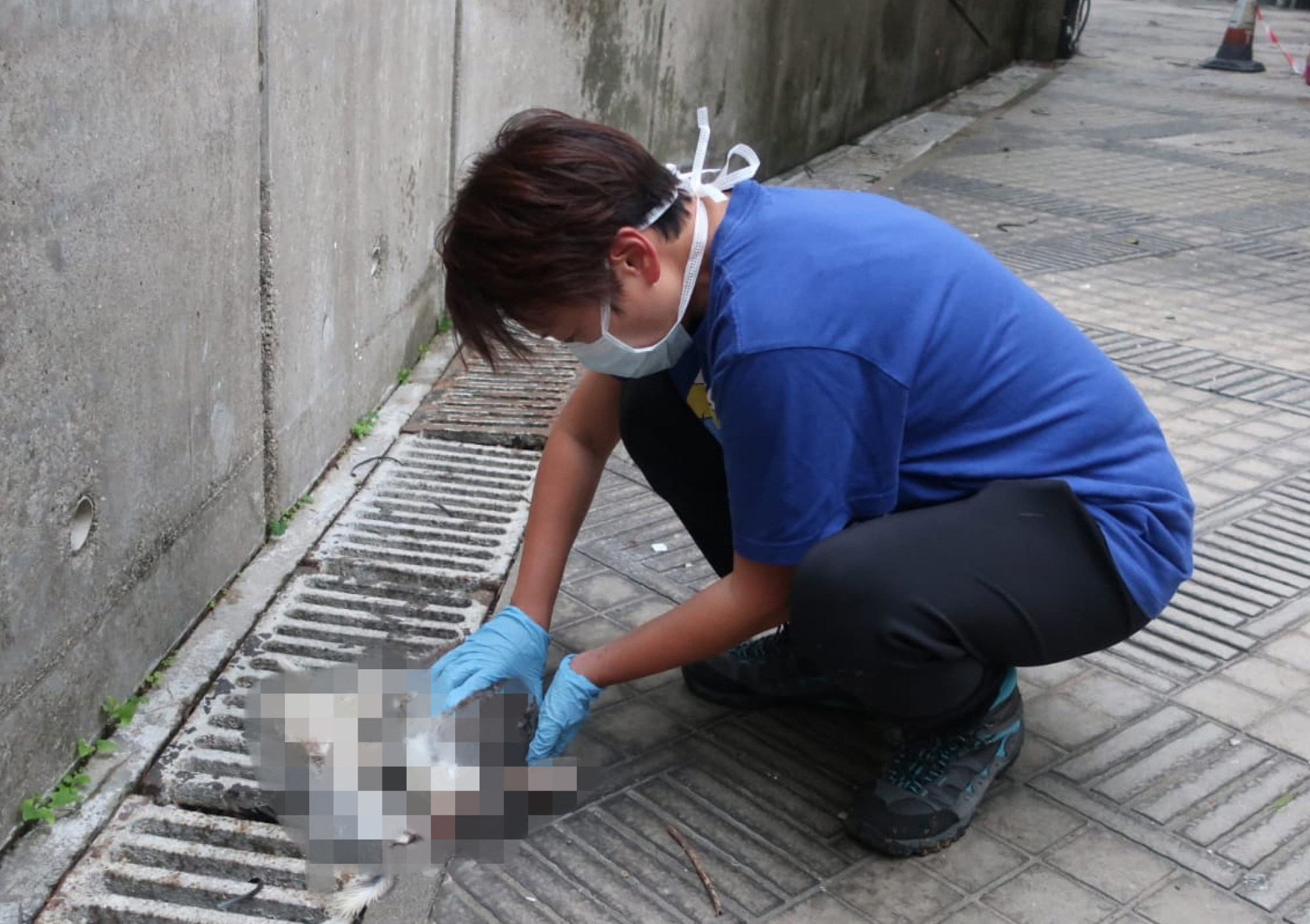 The HKU/SPCA report called for a number of changes: a need for duty of care for animals to be introduced to complement current anti-cruelty legislation; regulations to control grooming parlours, animal trainers and pet boarding facilities; and improved regulations to deter animal poisoners.
It also called for better regulation of the use of traps as well as prohibitions on
so-called mercy release
, the practice of freeing captured animals into the wild commonly carried out by Buddhists who believe the act brings good karma.
The study also turned the spotlight on unregulated animal shelters, calling for the urgent introduction of shelter licensing legislation. A further reason to regulate animal rescue shelters, it said, is the lack of financial transparency as to how public donations are being used.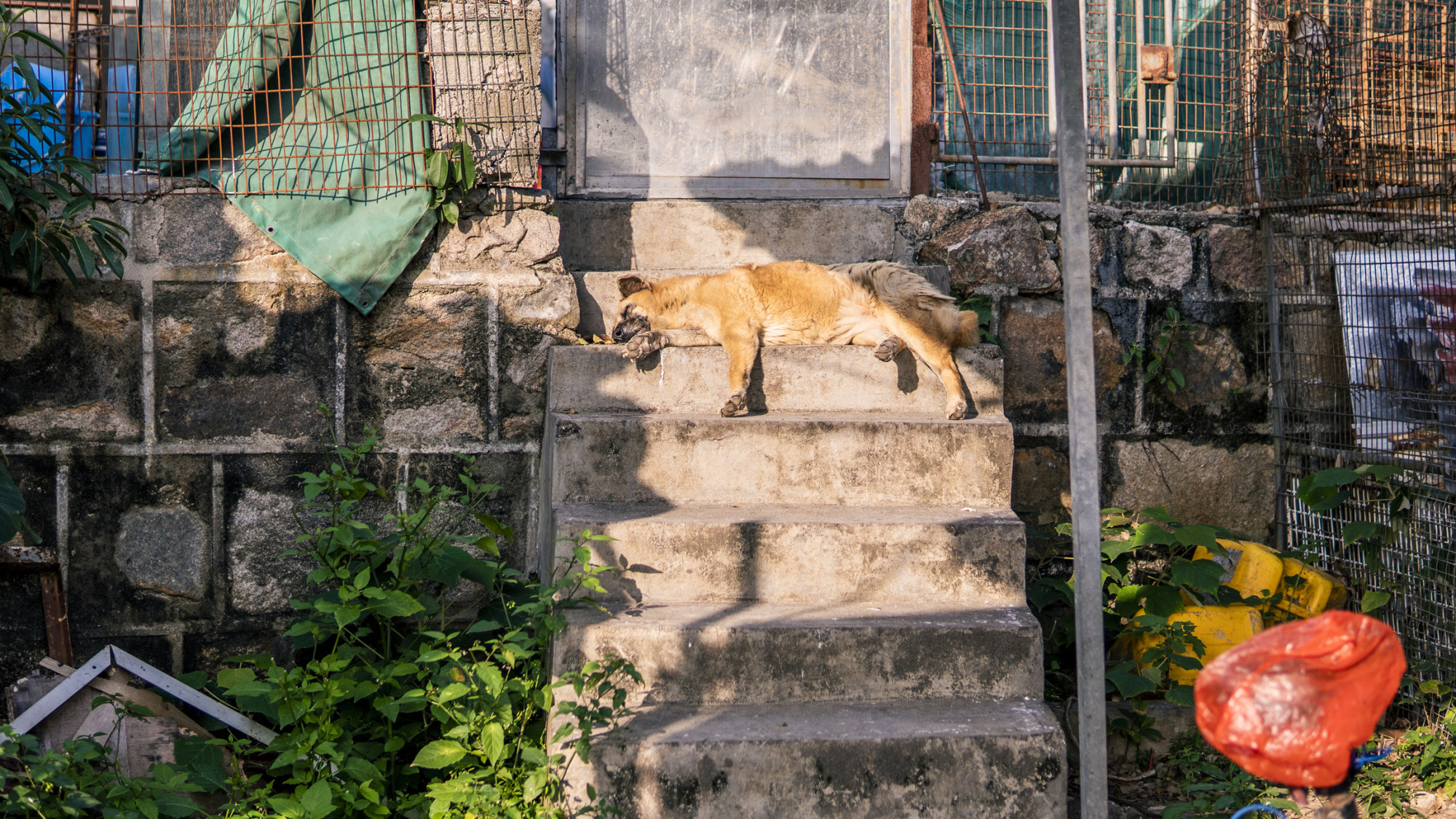 Fiona Woodhouse, deputy director of welfare at SPCA (HK), who worked on the study, cites the case of a woman running a shelter with volunteers who had confined 95 dogs in a village house and yard.
"The dogs had not been fed for a very long time and 20 of them died," says Woodhouse, adding some of the bodies were eaten by other starving dogs. The defendant was ordered to serve 160 hours of community service and fined just HK$1,000.
The report found that people keeping more animals than they could adequately care for (hoarders) were often unable to see that their lack of proper care was causing the animals serious risk of harm.
Those who, when they became overwhelmed, chose to abandon animals – many of which starved – often failed to understand that surrendering animals to the government or animal welfare NGOs was an act of kindness when the alternative is serious neglect, says Marsha Chun, an investigator in the inspectorate division at SPCA (HK) and a co-author of the study.
"In a particularly horrific case, the defendant was running a shelter with 102 dogs and 44 cats," Chun says. "When volunteers raised the alarm with authorities, the shelter was raided. They found 28 dead dogs and eight cats, with other starving and filthy animals rescued from confinement in cages and rooms without food and water or found roaming around the site."
The complicated problem of how to encourage people to surrender animals to shelters when they move accommodation, rather than abandon them, also needs to be addressed, Whitfort says.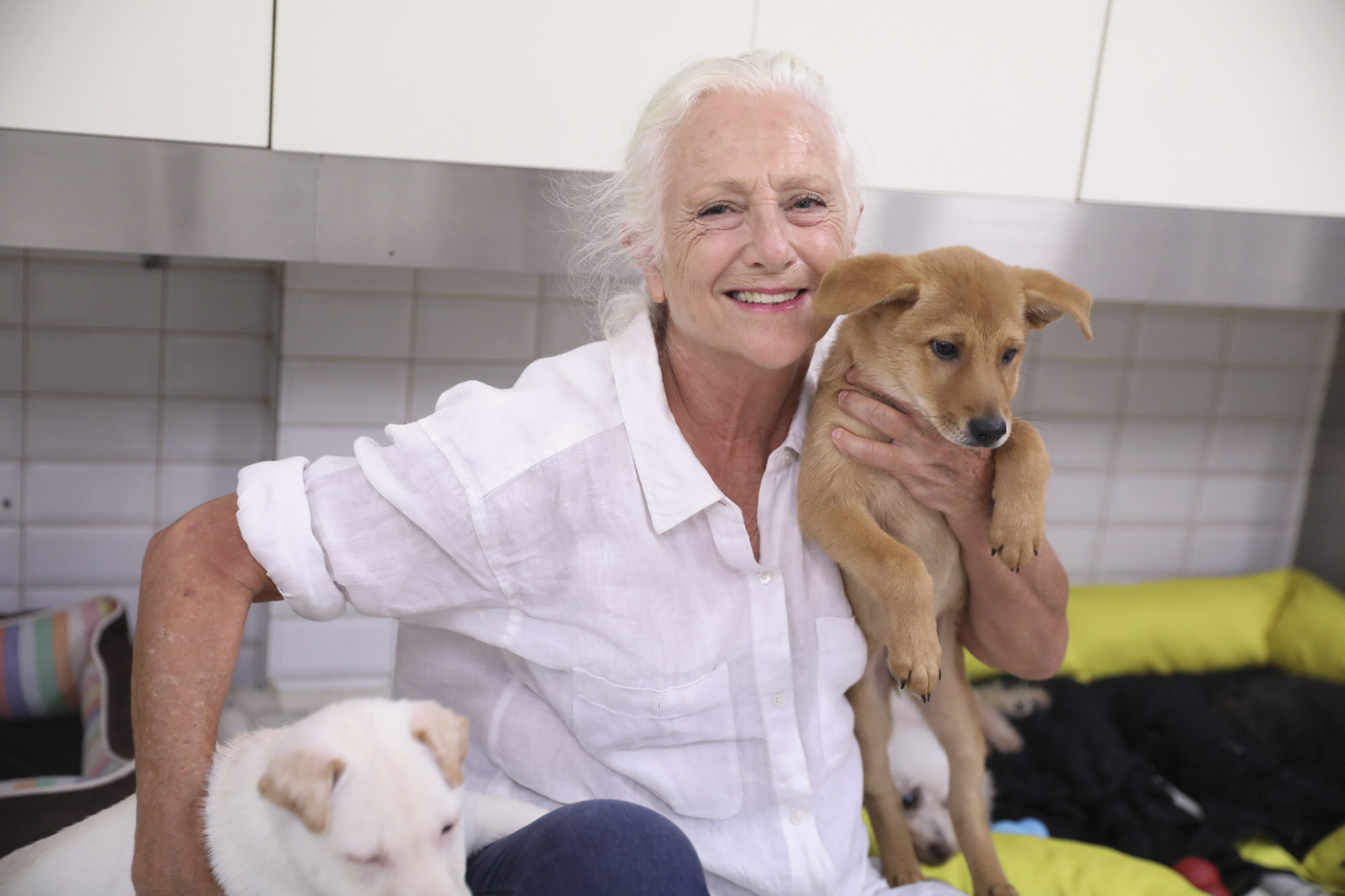 Andersen says while the HKU/SPCA study is an important one, the "invisible" psychological damage caused to dogs locked in small cages for breeding purposes must not be overlooked.
At the Ap Lei Chau homing centre, Lottie the schnauzer, discarded by a breeder, cowers motionless in a corner. She's only four years old but looks older.
"She tested positive for heartworm and has infected gums and missing teeth, most likely the result of having corrosive fluid poured down her throat, a method used by some breeders to stop dogs barking," Andersen says.
A rise in pet surrenders combined with a decline in volunteers and funding has pushed some shelters to the brink.
To help raise the profile of rescue dogs – and funds for shelters – Hong Kong stationery and gifts company Lion Rock Press has released a 1,000-piece jigsaw puzzle called HK Loves Rescue Dogs featuring 190 rescue dogs adopted by its customers.
"We want to support those dog rescue shelters that are struggling through the pandemic," says Lion Rock Press founder Claire Yates. "We asked our fans to nominate their rescue dogs to be 'stars' on the puzzle." More than 700 entries were received.
A scan of the QR code on the side of the box provides each rescue dog's story.
There's Niko, who was rescued from a high-kill shelter after being abandoned with his siblings on a farm, and Milo, who was found in sewage during a rainstorm six years ago.
Minty's furry face also features on the jigsaw. The mongrel was a hairless two-month-old pup suffering from a skin condition called demodectic mange when she was adopted four years ago.
On the reverse side of the jigsaw is an illustration by Philippa Ho, a Hong Kong artist who draws dogs to raise money for animal shelters and who publishes images on the Instagram account @for.theloveofdog.
Lion Rock Press plans to donate a minimum of HK$50,000 to Hong Kong shelters from the proceeds of the project.
------
.