LIFE
Get more with myNEWS
A personalised news feed of stories that matter to you
Learn more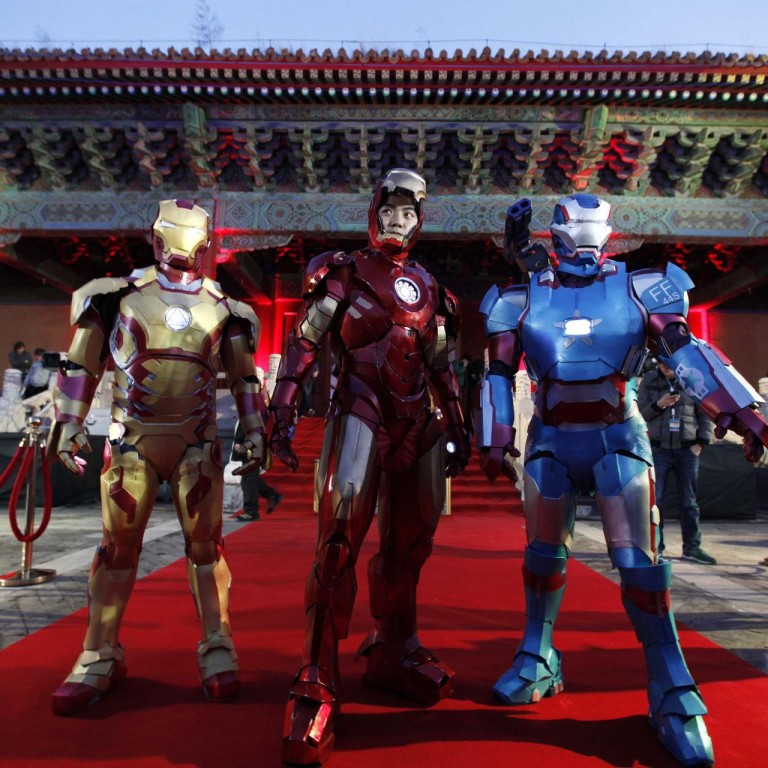 Film: Mainlanders don't take a shine to 'Iron Man 3' bonus feature
Iron Man 3's uncut Chinese version has bonus footage, but mainlanders are still crying foul
Compared with recent Hollywood blockbusters such as and which did not escape the snips of Chinese censors, is much luckier.
Since the superhero movie's release in mainland cinemas on May 1, local audiences have been treated not only to an uncut version of the film but one that's actually longer than the one being shown in the rest of the world, including Hong Kong.
The 134-minute version of , produced for the mainland market, contains four minutes of additional scenes featuring two Chinese characters played by Wang Xueqi and Fan Bingbing.
Wang is a veteran actor and one-time director known for his roles in and , while Fan has starred in many films since her breakout role in the television series .
In the international version of , Wang's character, Dr Wu, only appears for a few seconds, when he is introduced to Tony Stark (Robert Downey Jnr) and says hello to him in Putonghua. In the Chinese version, however, Dr Wu is also shown having a telephone conversation in his Beijing office and, later, talking briefly to his assistant (Fan) before an operation on Stark.
But most mainland audiences find the additional scenes superfluous. On May 2, the website carried an article from in Wuhan, Hubei province, titled, "We don't need a special China version", which gave a poor rating of the mainland actors and said with irony that - for the first time - Chinese audiences preferred the edited version. It also questioned the gratuitous product placement, for a milk drink, in Dr Wu's sequence.
The website also ran another article from which pointed out that the unedited version was not meant to be a special treat but a new marketing strategy by Hollywood to gain mainland box-office mileage.
And it looks as though Hollywood producers have bet well. The Marvel Studios blockbuster made 410 million yuan (HK$514 million) in its first five days, according to Xinhua, and on it debut night alone, earned a local-box-office record 130 million yuan in ticket sales.
Further, according to international distributor Walt Disney Studios Motion Pictures International, broke the records for the biggest midnight screening takings (more than 13.4 million yuan) and the most number of midnight screenings (the film has been shown on more than 2,500 screens across the country) in China.
Still, a review by this week said the Chinese parts of the film hurt its overall rating. It quoted one cinema-goer saying: "The Chinese elements were obvious attempts by some investors to make the film a [joint venture] - but the [State Administration of Radio, Film and Television, the mainland body that regulates media] did not buy into it."
Foreign studios can claim 43 per cent of box office takings in a joint-venture production, while they only get 25 per cent when it is imported by China.
This article appeared in the South China Morning Post print edition as: Full metal racket