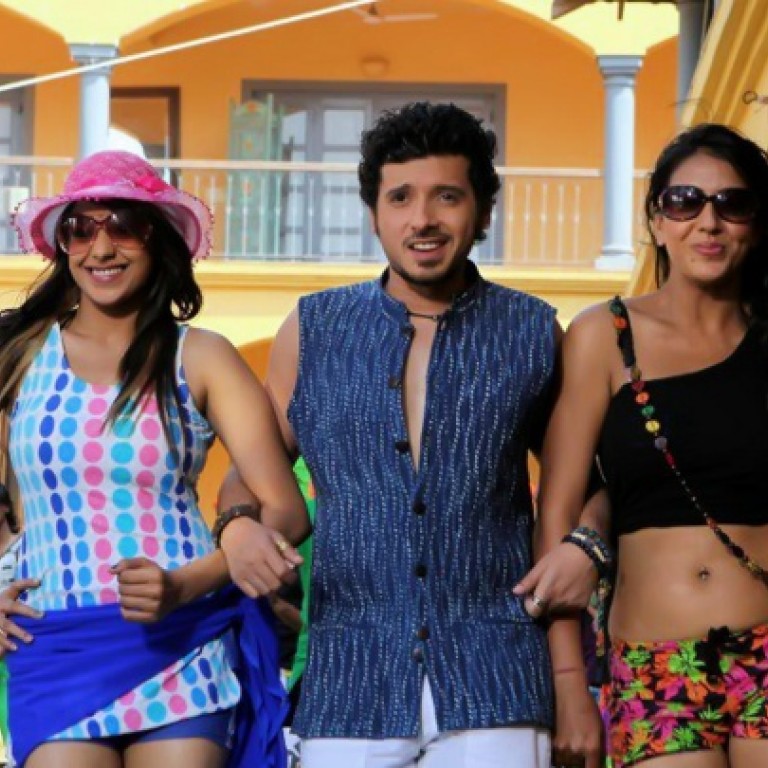 It's raining remakes in Bollywood. It is no secret that mainstream Hindi cinema thrives on stories lifted straight from the highly prolific south Indian film industry...
It's raining remakes in Bollywood. It is no secret that mainstream Hindi cinema thrives on stories lifted straight from the highly prolific south Indian film industry, of which several have recently joined the coveted "100 crore" club of movies that have made over one billion Indian rupees (HK$140 million).
The latest trend, however, involves the production of the 2.0 version of a successful old Bollywood movie. Again, this is not new to Hindi cinema - with the most successful example being the doomed love story of , adapted from a 1917 Bengali novel and first made into a Hindi-language movie in 1936, then remade several times, with Anurag Kashyap's post-modern (2009) being hailed for its edgy narrative and clever adaptation.
However, the past few years have seen a spate of remakes, including (1980, remade in 2008 as ), (with a 2012 version to go with the original 1990 film) and, in 2013, and .
The deputy editor of , film critic Baradwaj Rangan, has commented on this: "We're doing what Hollywood does, which is to cash in on a brand name. People have seen it or they know about it - and they don't have to be sold on a new version because they know what's in store."
Certainly, some of the biggest grossers in Hollywood have been remakes of popular older or foreign movies. Not only was Martin Scorsese's version of Hong Kong's (2002) a huge commercial hit, but it also won four Academy Awards, including for best picture in 2006. benefited from an all-star cast, as did Steven Soderbergh's 2001 remake of 1960 Rat Pack vehicle .
Then there is the reverse remake. Hollywood is eyeing the Chinese market - like the rest of the world seeking the attention of the cash-rich Chinese consumers. The hit US TV film (2006) was recreated as (2010) for the Chinese market, co-produced by Disney, and included new music with Putonghua lyrics. The Chinese version bombed - according to critics, the result of the fact that certain cultural gaps could not be bridged.
Clearly, not all remakes work. A case in point: Gus Van Sant's (1998) - panned by critics and shunned by audiences although it was a faithful reproduction of Alfred Hitchcock's 1960 black and white classic. Or maybe because of that.
In India this year, , a remake of a 1981 comedy about three friends who vie for the attention of the same young woman, clicked with movie-goers. Director David Dhawan pulled a rabbit out of his hat by skilfully updating the look of his movie to cater to current audience sensibilities.
Earlier, (2006), an action thriller about a man recruited by the police to pass himself off as the leader of an international gang of smugglers, added refreshing twists to the 1978 original (starring Amitabh Bachchan in a double role), leaving the audience wanting more. A sequel followed in 2011. According to Rangan, action movies work because "[they] can be updated with advances in stunt choreography and explosions and so on".
In contrast, , a multigenre "masala" movie, bombed despite audacious claims from the director before the release. It turned out to be a dud imitation of a largely mindless (despite its hit status then) film from the 1980s, generally regarded as the worst decade for Hindi cinema.
Then there's , a romantic drama telling the story of a courtesan in the north Indian city of Lucknow, once famed for its patronage of arts and culture. The 1981 movie of the same name won lead actress Rekha critical acclaim, including the national award for the best actress that year but the remake in 2006 flopped.
As Rangan says: "Any film, to work at the box office, needs to be of its time. It needs to speak to large numbers of audiences, and for this, it needs to be tweaked according to modern tastes and attention spans. When was made in the 1980s, there was still a middle-class family audience with a taste for music and literature going to the movies. Now [cinema-goers are] mostly youngsters - or at least, the young at heart - and nobody wanted to see the remake, with semi-classical songs and dances."
Therein lies some lessons for filmmakers: comedies and actioners make for the best remakes, if suitably modernised. When the original is an evergreen theme but dated in production values, a remake can make it sparkle. But if a movie was mediocre to begin with, nothing can salvage it.