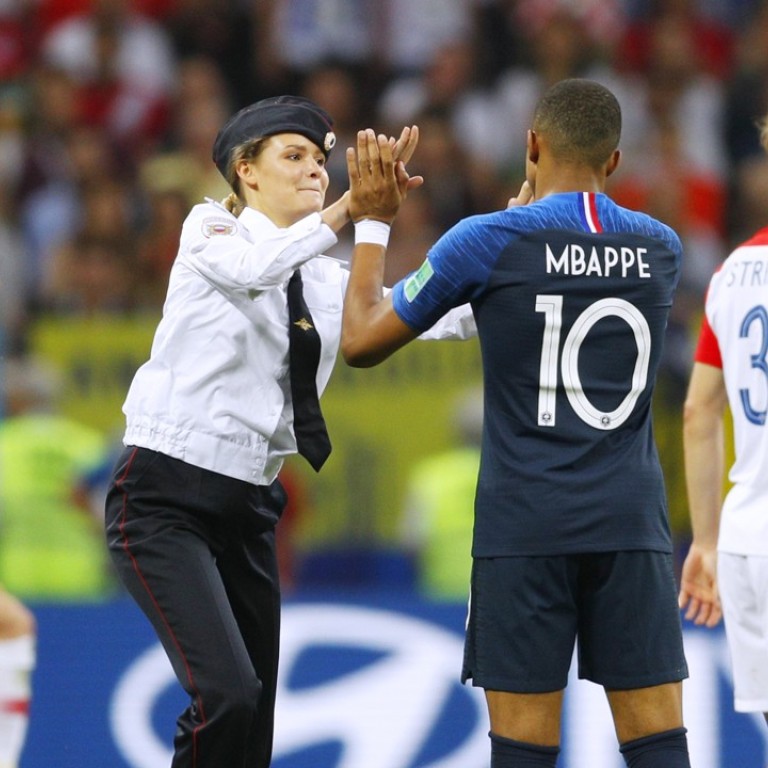 Pussy Riot's message to Hong Kong's young political activists: keep on fighting
Russian feminist punk band members in city to speak out for LGBT rights in the travel industry
Duo, along with Joshua Wong, were to appear at exhibition by political cartoonist Badiucao that was cancelled because of 'threats' from Beijing
Nika Nikulshina, a member of Russian feminist art-activist punk rock group Pussy Riot, has a message for young Hong Kong political activists.
Young people hold the key to change, she says, adding that "Hong Kong's umbrella [movement] protest with Joshua Wong – it was amazing. Young people are a power, a great power with all the energy and beliefs inside them."
The group shot to global prominence in 2012 when they staged a "punk prayer" protest against President Vladimir Putin inside the Cathedral of Christ the Saviour in Moscow and have continued to stage highly visible protests against the government despite members being jailed.

This summer, Nikulshina and Olya Kurachyova, who is also in Hong Kong, were among the four members arrested after they donned police uniforms and invaded the pitch during this summer's football World Cup Final in Moscow.
Their visit to Hong Kong coincides with growing concerns about the freedom of expression in the city. Shortly after speaking to the Post, news came that one of the events they are attending in Hong Kong has been cancelled because of "threats" from China.
On Saturday, they were meant to join Wong and Chinese-Australian dissident artist Badiucao at the launch of "Gongle", an exhibition of the latter's satirical cartoons lampooning Beijing and Hong Kong authorities. But Hong Kong Free Press, the organiser, announced on Friday that the event had been cancelled due to "threats made by the Chinese authorities relating to the artist".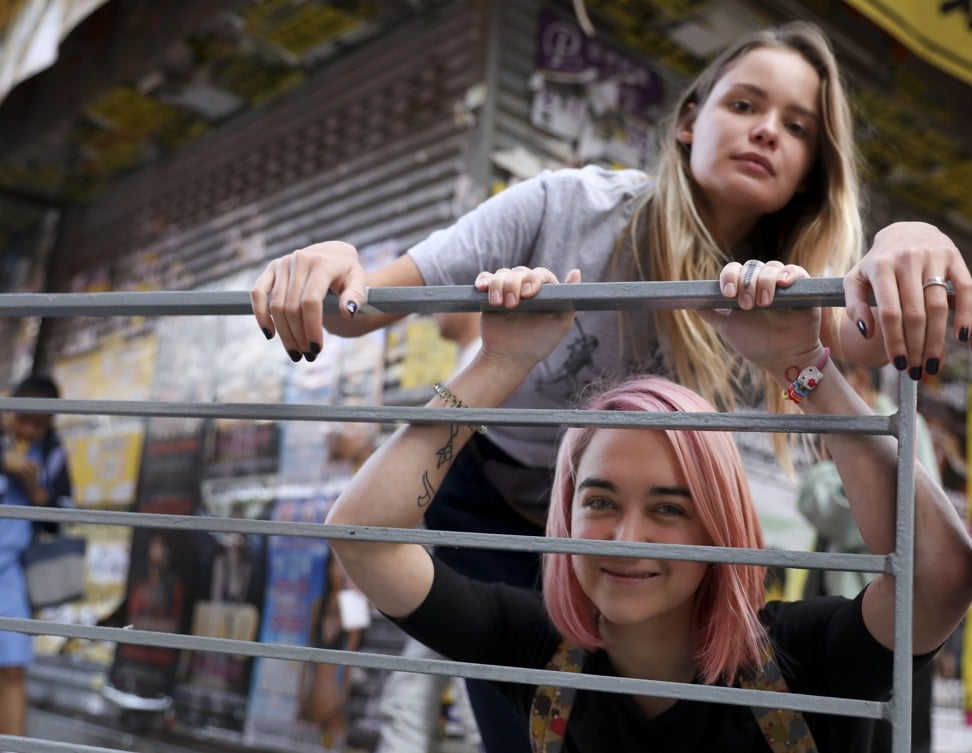 The duo said they were here to "share ideas and help". The fact that they managed to storm the pitch despite the heavy security at the Luzhniki Stadium in Moscow showed that "the big security machine does not work" no matter how much money is spent on it, says Nikulshina.
Their message to their country's political elite: stop jailing people for social-media "likes", stop illegal arrests at protests, stop jailing people for no reason and free all political prisoners.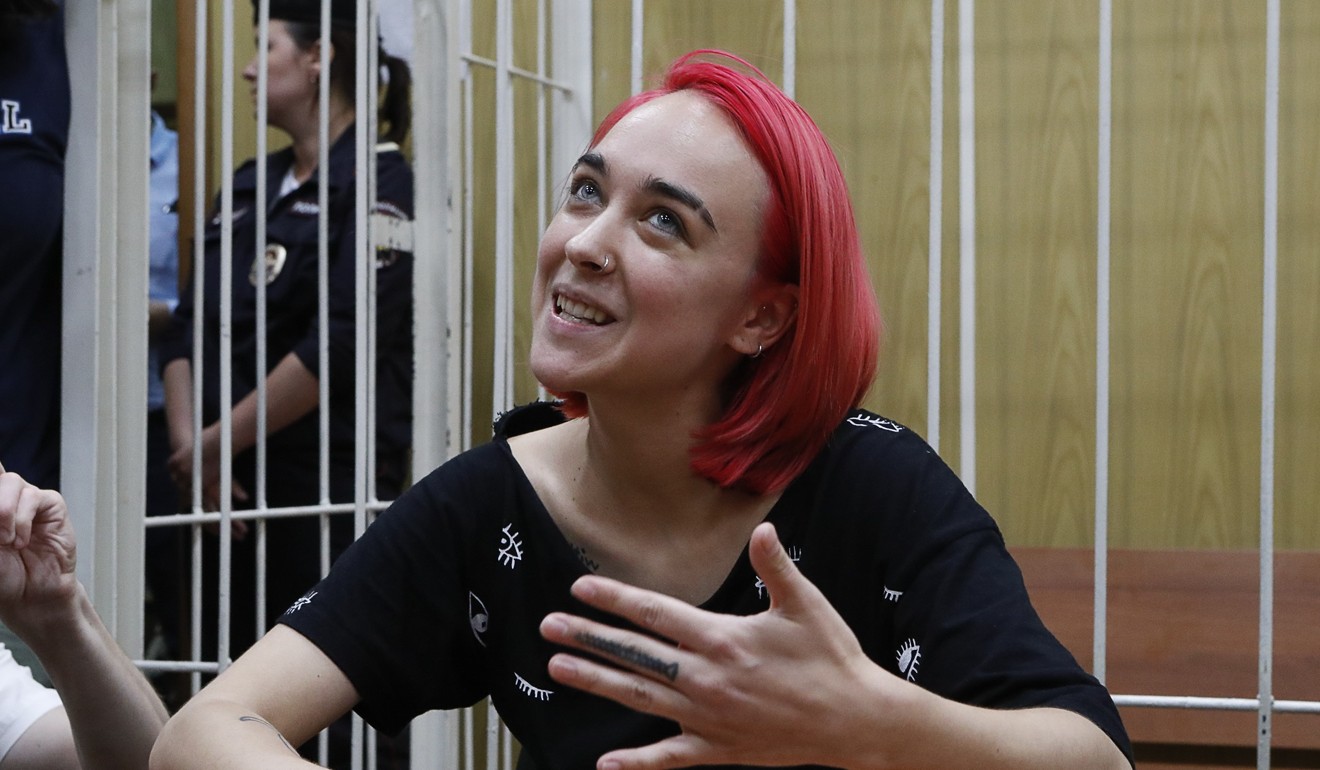 The two are also here to attend "Miles of Love", a forum on global LGBT rights in the travel industry at The Eaton Hong Kong, in Jordan.
"The LGBT situation in Russia is bad, it's horrible," says Nikulshina. There are no laws prohibiting discrimination based on sexual orientation in Russia.
The number of political prisoners in Russia has almost doubled over the past year, according to an annual report published last week by the Memorial Human Rights Centre. Memorial said 195 individuals were being held as political prisoners, up from 117 a year ago.
In September group member Pyotr Verzilov needed hospital treatment after experiencing loss of vision and movement. Fellow members say he was poisoned.
"He was poisoned not just for one reason but many. Because of what he does – his investigations and reporting and what Pussy Riot did, does and will continue to do," Nikulshina says.
The poisoning will not stop them, she says, adding: "We are not afraid."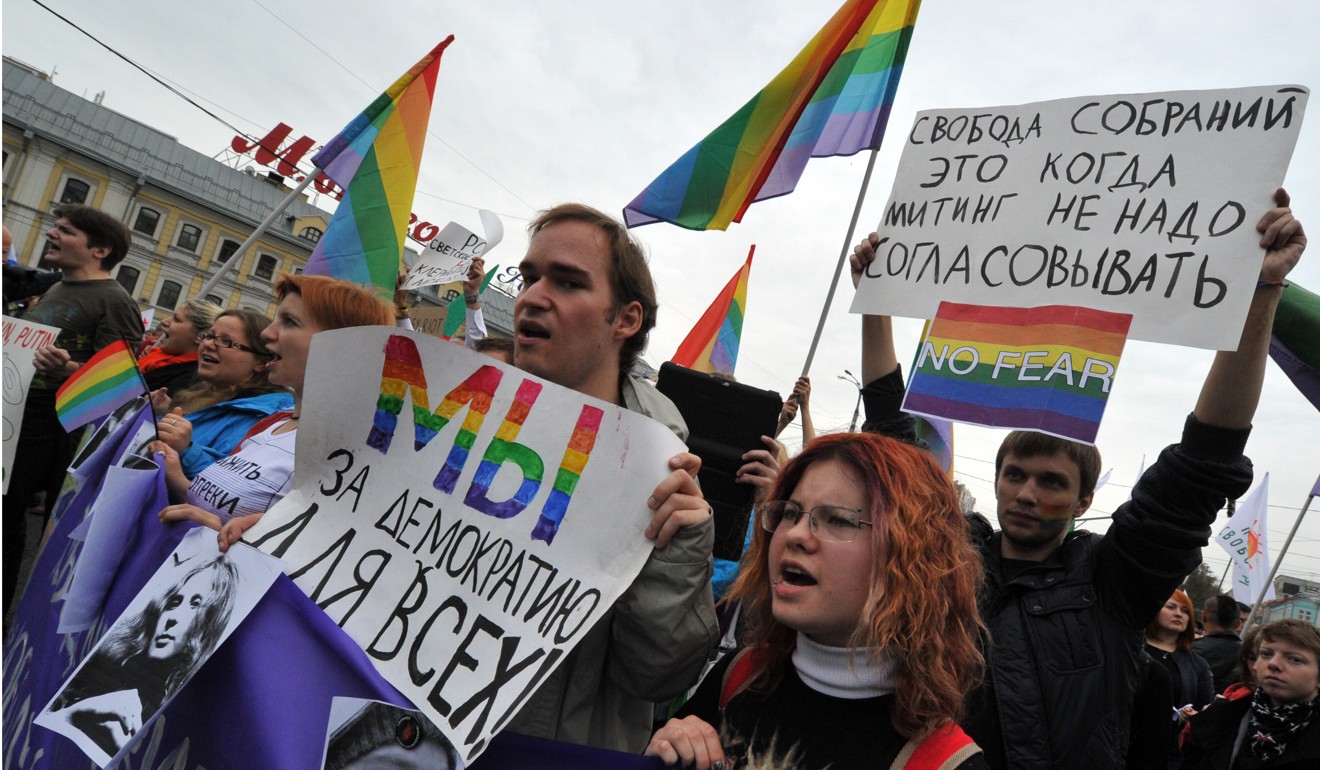 The group's first English song, I Can't Breathe, is a tribute to Eric Garner, the New York man who died in 2014 after a police officer placed him in an apparent chokehold on a street in Staten Island while arresting him for selling cigarettes on which duty had not been paid.
"I can't breathe" were Garner's last words, repeated 11 times while lying face down on a pavement and captured on video.