Art
Get more with myNEWS
A personalised news feed of stories that matter to you
Learn more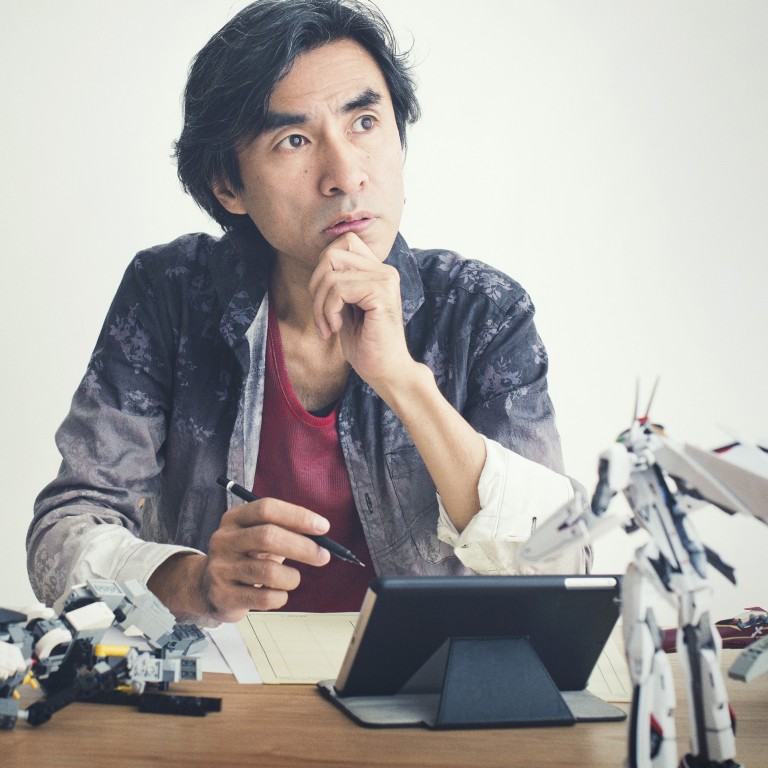 He created Macross and designed Transformers toys: Japanese anime legend Shoji Kawamori
Kawamori is hailed by anime geeks for his Macross/Robotech series and his mecha designs, some of which became early Transformers toys
The 40-year industry veteran says he is worried by the change in children's behaviour resulting from too much screen time
When Japanese anime master Shoji Kawamori first saw the HSBC headquarters in Hong Kong's central business district 30 years ago, he immediately thought how the building, completed in 1985, was ahead of its time.
"It was very futuristic," says Kawamori, through an interpreter, at Wan Chai's Grand Hyatt, of the 180 metre (591 foot) tall steel and aluminium structure by British architect Norman Foster.
It's not surprising the Transformers-like building caught his eye. Kawamori is a master of mecha anime, designs that involve giant armoured robots or machines, typically controlled by a person inside the robot, that have invaded popular culture from sci-fi flicks and comics to video games. In fact, it's hard to think of a more quintessentially Japanese contribution to animation than the giant robot.
While anime geeks around the globe worship Kawamori most for creating the popular mecha anime series Macross (adapted to become Robotech in the West) in the 1980s, he really left his mark on the imagination of children worldwide as one of the original mecha designers for toys that would be included in Hasbro's Transformers toy line.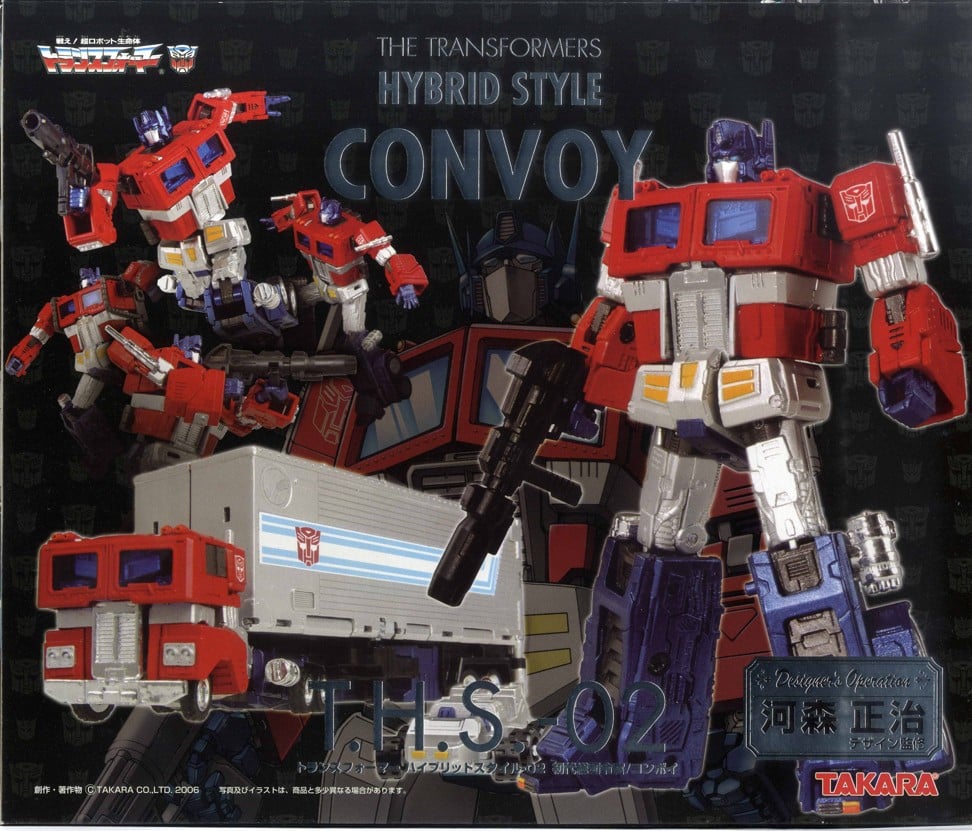 Further global exposure came in 2001 when he made headlines for designing an updated version of Sony's AIBO robotic dog, the ERS-220.
His latest anime series, Last Hope, released last year, is the first Japanese/Chinese co-production anime series to be streamed concurrently in China and globally on Netflix.
Kawamori was in Hong Kong last weekend to attend the C3 Anime Festival Asia, a celebration of Japanese popular culture – think manga, anime and cosplay. It is a culture with a huge fan base not just in Hong Kong and the region, but worldwide, especially in Europe and the US.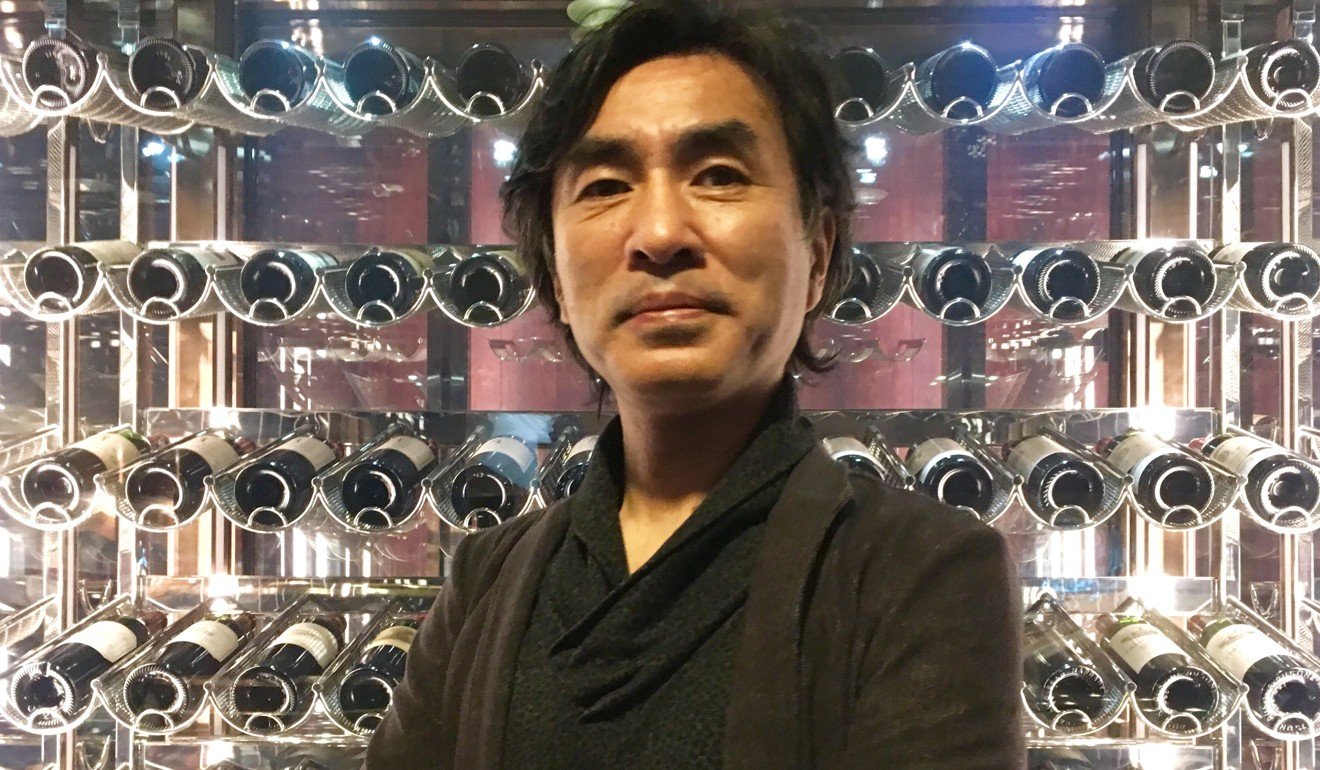 In China, tech firms including Tencent, Baidu and NetEase are battling for a slice of the huge US$220 billion global animation market, with cartoonists there winning fans by using traditional Chinese religious and cultural themes.
It's all healthy competition, Kawamori says.
"In the past, animation in Japan was done in traditional hand-drawn ways but it was also outsourced to China and South Korea and now these countries have their own animation industries. For me, I see them as competitors as well as companions," he says.
Kawamori, who was born in 1960 in the coastal city of Toyama, says his love for mechanical design started at a young age.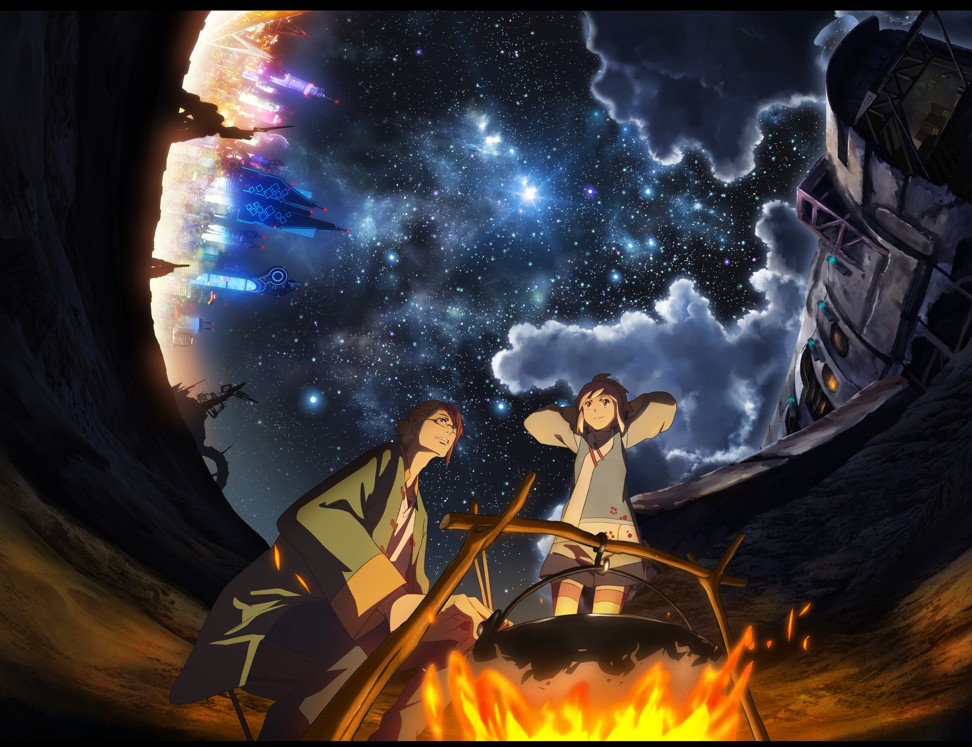 "I was a weird kid," says Kawamori, who heads Tokyo-based animation studio Satelight. "I didn't like making toy models that were the same as what other kids were doing – I'd create my own aesthetic. I was always different."
He says travel and nature inspired much of his vast and varied body of work that has spanned 40 years.
And while his work involves staring at a computer screen and creating products that encourage others to stare at screens, he says he is concerned about society's growing reliance on technology.
"We need to carefully control technology," he says. "I use it at work, but I don't want young children to be too obsessed with it … When kids stare at a screen for a long time they can't tell the actual distance in the real world … When I create my worlds, I want to make them so they encourage people to go outside."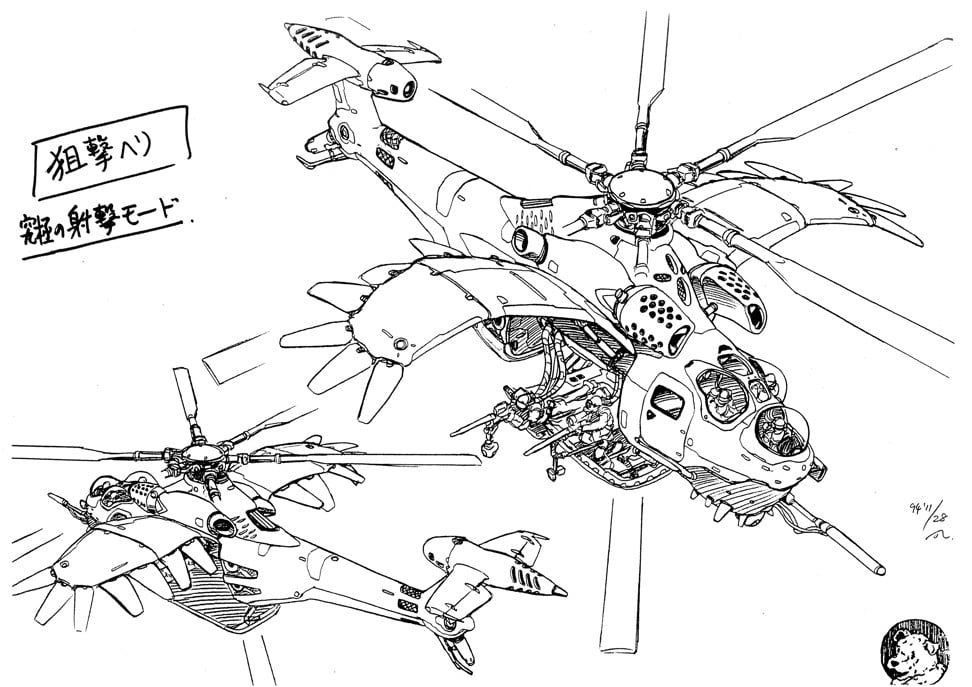 He says he has noticed a change in the way children behave nowadays.
"I travelled to China 30 years ago to areas without electricity and children's eyes were bright … that's no longer the case," he explains, adding he's also concerned about the negative impact technology addiction has on personal relationships.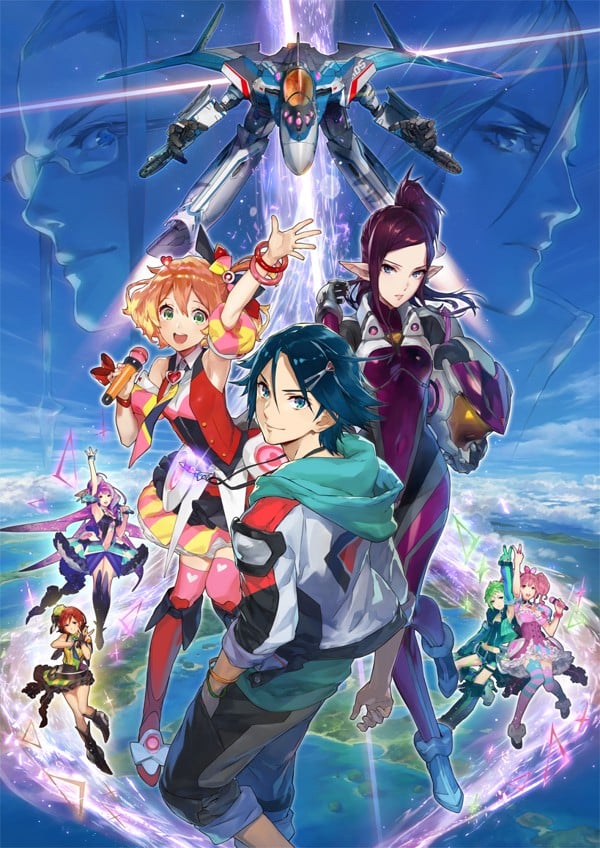 While mecha anime and manga have invaded many pop culture mediums, there are only a few instances where mecha-like machines have entered the "real world". One such example last year saw Japanese engineer Masaaki Nagumo make a functional mecha inspired by the sci-fi franchise, Gundam. Standing 8.5 metres tall and weighing about seven tonnes, it had fully functional arms and legs.
"I think slightly larger than humanoid machines will become something of the future, but the really huge stuff, I don't think they are so practical – they are too tall and will just fall over," Kawamori says.
Kawamori says there are more women in the industry now, a situation that mirrors the rise of women in Japanese society in general.
"Women today have more say in society than in the past, they have more freedom and choices so that's why the animation and comic industries have a lot more female writers and illustrators."
In May, an exhibition called the "Shoji Kawamori Expo" will be held at Tokyo's Gallery AaMo to celebrate the designer's 40 years in the industry. It will display works from his career including designs that didn't make it past the sketch phase.
This article appeared in the South China Morning Post print edition as: an i me ma s ter who tra n sformed d e s i gn