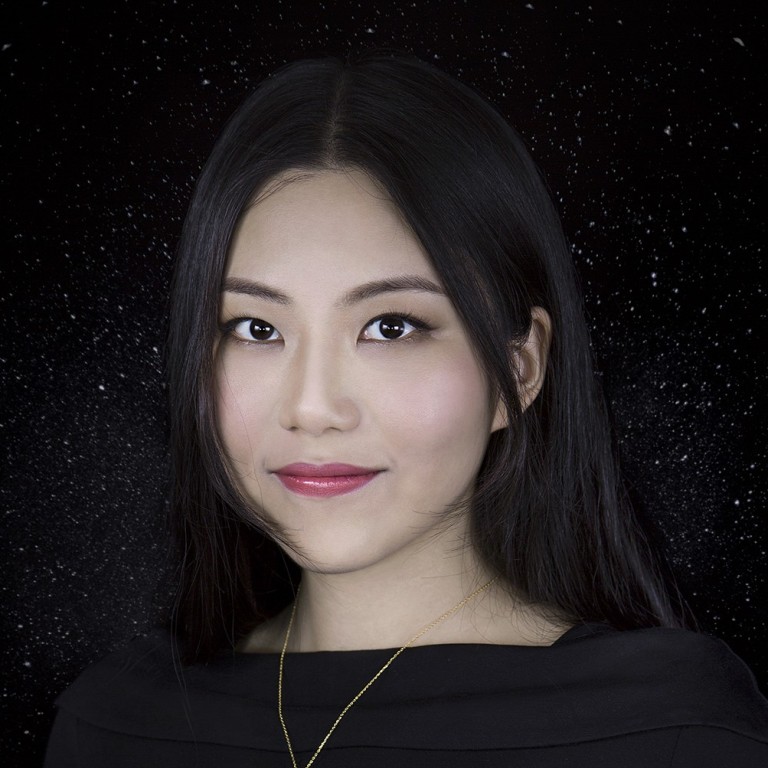 Chinese sci-fi writer on being name-checked by Game of Thrones creator George R.R. Martin and winning place at workshop he teaches
Game of Thrones author sponsors Terran Prize, which this year was awarded to Zhou Wen, a 24-year-old science fiction author and a fan of his writing
Zhou, who spoke at a weekend sci-fi convention in Beijing, says Chinese women writers like her have a different voice than male writers
Budding Chinese science fiction writer Zhou Wen could not believe it when George R.R. Martin mentioned her name in a Twitter post last month. She is a big fan of the author, whose fantasy novel series A Song of Ice and Fire was adapted to make the hit HBO TV series Game of Thrones.
In his post, the author named Zhou as the winner of this year's Terran Prize, which is sponsored by Martin, which gives her a scholarship to take part in this year's Taos Toolbox workshop in the US state of New Mexico, at which he will teach.
The two-week writing workshop is open to 18 experienced fantasy and science fiction writers each year, who each pay more than US$3,000 to study under Nancy Kress and Walter Jon Williams, established authors in the genre.
"The competition for the scholarship is intense," Zhou says. "It is only open to writers who work in English but come from non-English-speaking countries. It will be my first time to set foot in America. I am looking forward to meeting Martin. Of all his works, I love Sandkings, which won the Hugo Award [for best science fiction or fantasy novelette in 1980] the most."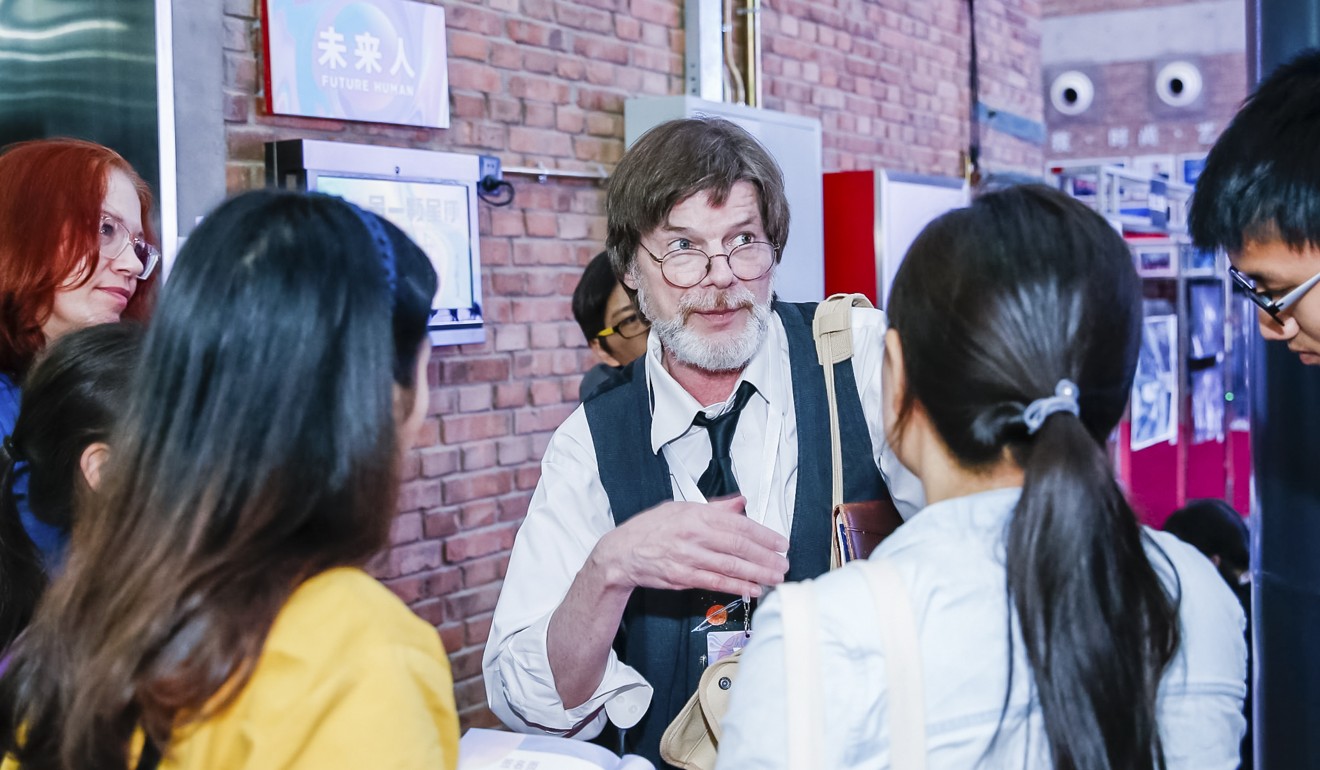 The 24-year-old was among the budding authors who gave talks at the Another Planet Science Fiction Convention, held in Beijing on May 25 and 26.
They were joined by veteran science fiction writers including Liu Cixin, who won the Hugo Award for best novel in 2015 for The Three-Body Problem, and three-time Hugo Award-winning author Allen Steele.
Chinese science fiction received a huge boost this year with the phenomenal success of the film The Wandering Earth , adapted from Liu's eponymous novella and directed by Frant Gwo. At the convention, visitors queued for hours to get Liu's autograph and meet members of the film's cast.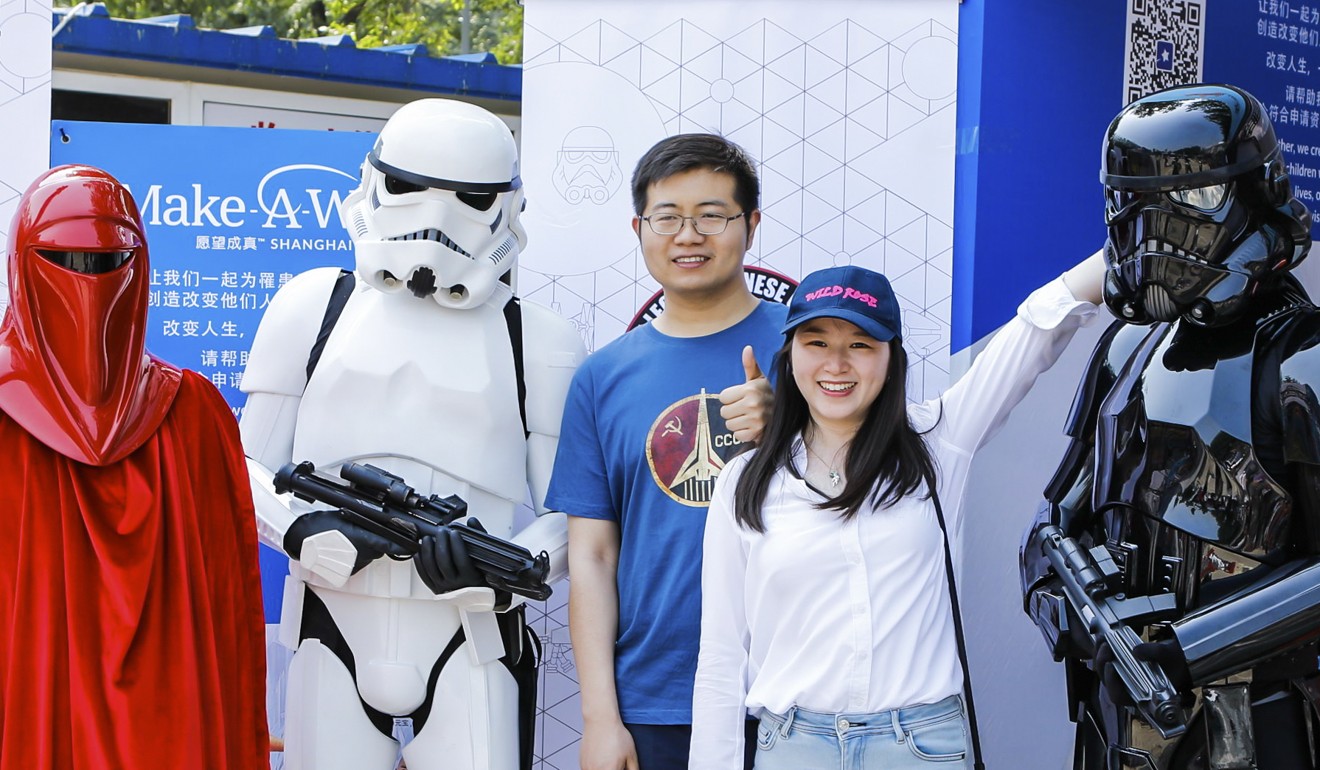 While Zhou and other budding authors did not receive the same level of superstar treatment, their talks nonetheless attracted scores of visitors eager to learn more about them.
Zhou, who has a master's degree in translation studies from Shandong University, has published more than 20 short stories and won the Terran Prize for The Girl Who Stole Someone Else's Life, in which two female university students use risky technology to change their fates. Zhou says she translated the piece from Chinese to English to apply for the Taos Toolbox Workshop.
Zhou is also an English-to-Chinese translator for DC and Marvel comics. Her first translation for DC – Aquaman Vol. 1: The Trench – was published in November 2018; works she has translated for Marvel include Wolverine, yet to be published.
She is due to begin studying for a second master's degree in translation at the Chinese University of Hong Kong in September, and says she wants to follow in the footsteps of Ken Liu, who translated
The Three-Body Problem

,
and
Ted Chiang
, whose novella
Short Story of Your Life
was adapted to make the 2016 Hollywood movie
Arrival
.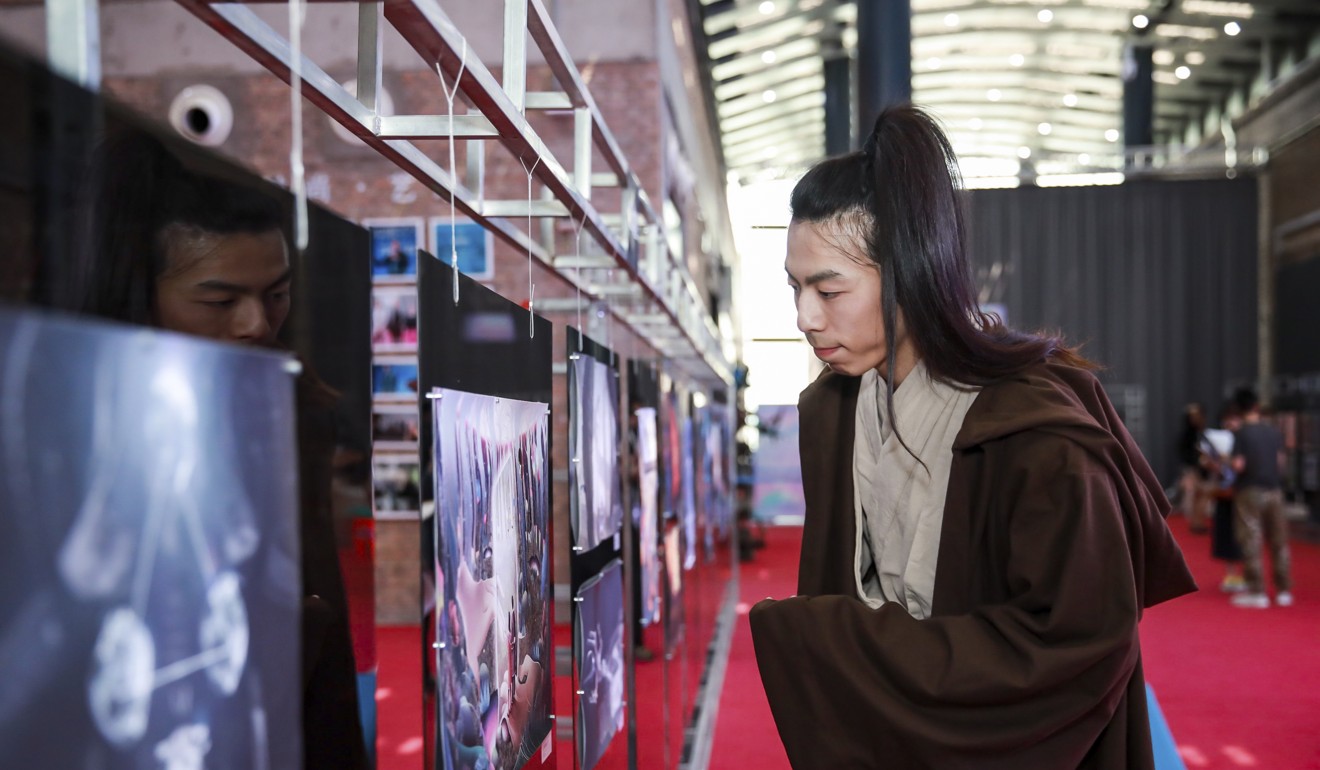 "They are both Chinese-American science fiction authors who write in English. The dissertation for my undergraduate studies in English for Science and Technology at Shandong University was on the science fiction
Ken Liu
wrote … Liu emigrated to America when he was a child and had very systematic English writing training. For Chinese science fiction to attract foreign readers, there must be good science fiction translators."
"Female science fiction authors have a different perspective to men. [Mine] is delicate, exploring the relationship between the characters and their psyche," she says.
Teng Ye, 25, is another young author enjoying rave reviews in the Chinese science fiction community. He won two awards at last weekend's convention.
At the event, inaugurated in 2018 by the
Future Affairs Administration
, Teng won the Gravity Award – modelled on the Hugo Award, which is voted on by readers – for his novella
Black Dawn
and the Golden Age Award, selected by an expert panel, for short story
Ladder of Time
.
Black Dawn imagines a dystopian world where sunlight is monopolised by a corporation and explores the nefarious consequences of the loss of public access to sunlight. Ladder of Time is about the adventures of a time traveller on a revolving ladder that can transcend time.
Teng, who is studying geology at the China University of Geosciences in Beijing and has had some 20 short stories and novellas published, says he has read science fiction since he was a child because his parents subscribed to sci-fi magazines.
"Like how science fiction postulates that human existence plays a minute role in the greater scheme of things, geology takes the same perspective, because the Earth was born 4.6 billion years ago. Geology also gives me inspiration for my science fiction writing," he says.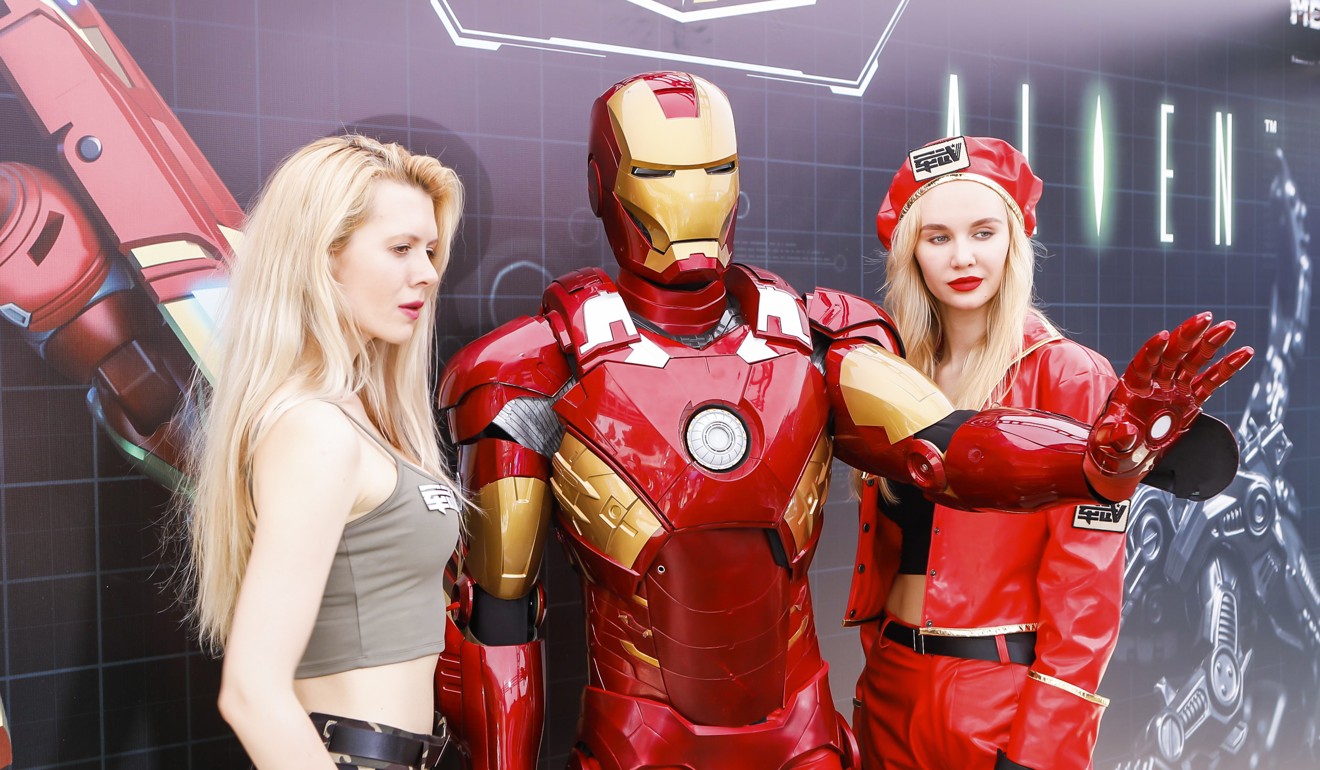 Teng has a hearing impairment and wears a hearing aid. He says his disability made him fall in love with words.
"Even with the help of hearing aids, I have to rely on lip reading to get a full picture of what someone is saying. I must have face-to-face conversations with people.
"When I watched The Wandering Earth, I could hear the loud sounds but I missed all the small, rhythmic details. Words give me a sense of security, as I can understand everything in black and white."
This article appeared in the South China Morning Post print edition as: accolades help sci-fi writers to find their voice