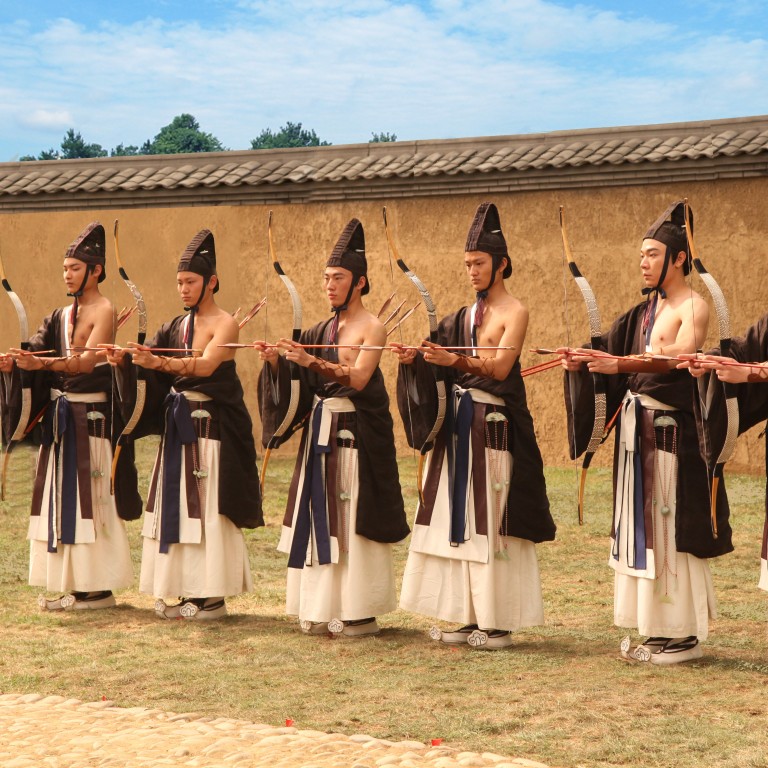 China's ancient rituals brought to life by video project hoping to educate next generation and foreigners
History professor Peng Lin is on a mission to celebrate ancient Chinese values and rituals from the Zhou dynasty's Book of Etiquette and Ceremonial
In his latest video project, he plans to film all 17 classic rites from the historic book with the help of more than 100 actors
Wearing traditional clothing, more than 100 actors have re-enacted four ancient Chinese rituals – the rite of passage, the nuptial rite, the social meeting rite and the archery contest rite – for a multimillion yuan video project.
The scenes shot look like they are straight out of Chinese director Zhang Yimou's historical films, but they are first and foremost works of high academic value.
Since 2014, history professor Peng Lin has been resurrecting rituals portrayed in the I-Li, or Book of Etiquette and Ceremonial, a Chinese classic text about the Zhou dynasty's (1046-256 BC) ceremonial rites and social behaviour.
The book is one of three – along with the Rites of Zhou and the Book of Rites – that together are referred to as the "Three Rites", and which guided Confucian teachings of propriety and behaviour.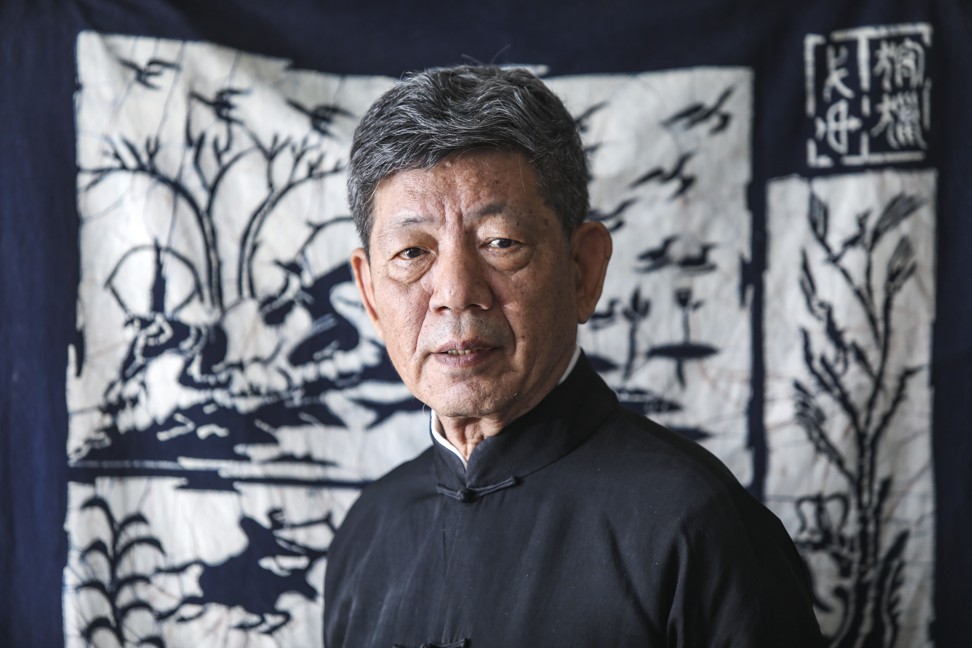 "We read a lot of books and did lots of research. Some students of mine were in charge of preparing the clothes. Some prepared the buildings and others various artefacts," says the history professor and director of the Institute for Chinese Classics Studies at Beijing's Tsinghua University.
"We spent over 20 days filming the archery contest rite in Beijing. The scaffolding stage was over 30 metres in height, with over 1,000 lights. We had much regret disassembling it [after filming]."
Thanks to funding of more than 10 million yuan (US$1.4 million) from Johnson Chang – the founder of the Hanart TZ art gallery and co-founder of Asia Art Archive – Tsinghua University and the Chinese state, Peng has so far restored four of the 17 rites mentioned in The Book of Etiquette and Ceremonial, and videoed them.
His research was so meticulous that, when re-enacting the nuptial rite, everything, right down to the size of the wheel of a horse-drawn cart, was replicated accurately. In the case of the cartwheel, the size was based on archaeological findings.
"In the past, horse-drawn carts were buried in tombs. The wooden carts left an imprint underground so we knew the measurements. After a cart was made, we rented two horses [to pull it]. However, we found out modern horses are too big for ancient carts," Peng says.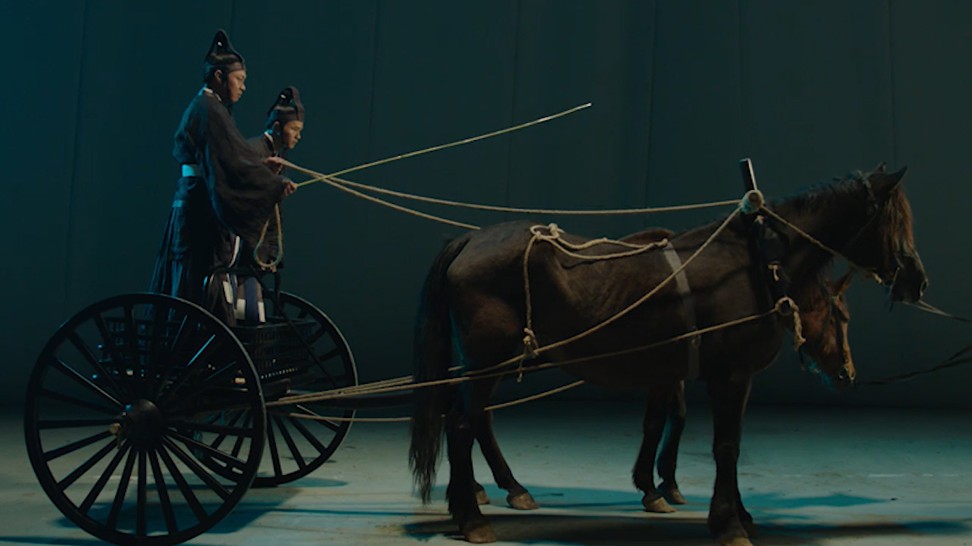 This is because after the Zhou dynasty, horses from the Han dynasty bred with others including those of the Mongolians and the Huns. Peng solved the problem by raising the horse harness on the cart.
"We eventually made four carts. One of them will be on show this autumn at Beijing Auto Museum," he says.
Nothing irritates Peng more than seeing ancient Chinese rites being viewed as trivial relics of days long gone.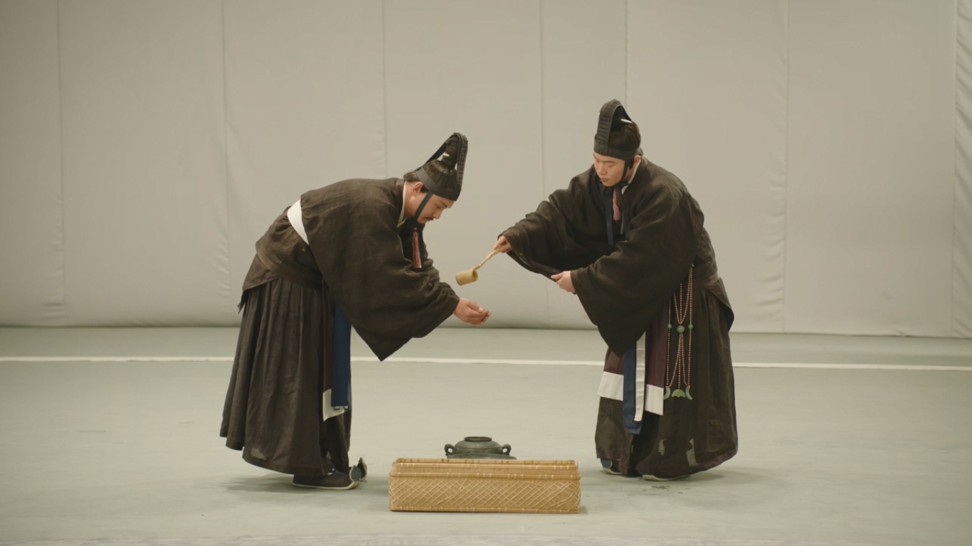 In 2016, there was uproar in China when pictures spread online of a protégé of Chinese poet, Zheng Shiping, bending his knee before his revered mentor. Internet users complained the ancient ritual embodied slavish behaviour, which had no place in contemporary society, where equality and free thinking were paramount.
But Pengsays the act was purely a sign of respect.
"If you kowtow to the Japanese during the Japanese invasion [of China], that's despicable. But what's the problem with kowtowing to one's parents [or mentors]?" Peng explains.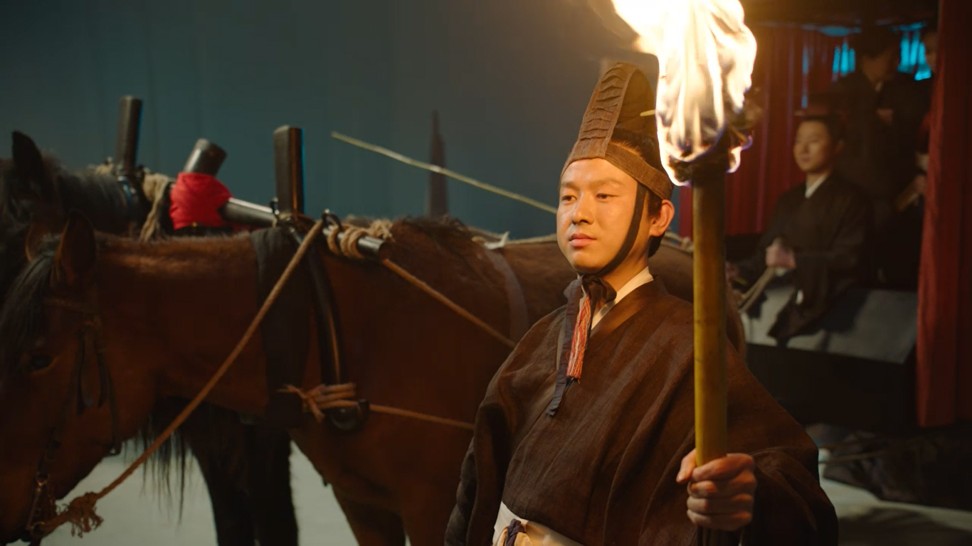 "Recently, a fire broke out in Notre-Dame de Paris in France. Pictures [in the press] showed people kneeling on the ground. Was that feudalistic? Nowadays, some people are still thinking like they are stuck in the
May Fourth Movement
and the
Cultural Revolution
when Confucianism was attacked for being feudalistic. That's unacceptable."
Peng, who is an expert in the classic rites from China's Zhou dynasty, is an advocate of ancient Chinese values and rituals – and is not a fan of modern ones.
He objects, for example, to Chinese people celebrating Mother's and Father's Day as if they are practising filial piety, which has long been the core value of Chinese culture. He believes it should be done every day, not just once a year.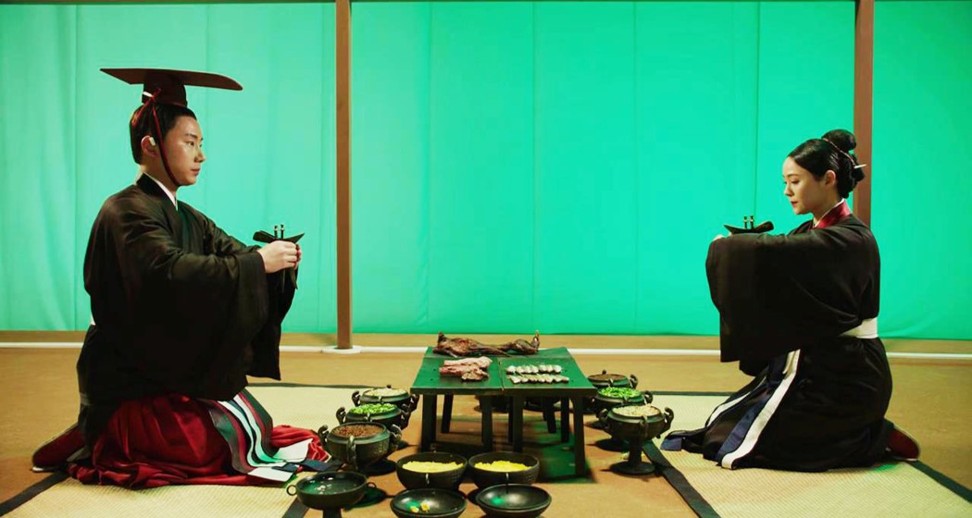 In modern times, it was Kong Decheng, the 77th-generation descendant of Confucius, who championed Chinese ancient rites. In 1949, the Nationalist Party leader of China, Chiang Kai-shek brought Kong from China to Taiwan to teach the Book of Etiquette and Ceremonial at the National Taiwan University.
In 1967 Kong and his team of researchers made a black-and-white film of the Zhou dynasty nuptial rite. The film created a lot of buzz, as it was the first time the ancient ritual had been committed to film; however, it was the only ritual Kong could afford to film.
After seeing Kong's film for the first time 30 years ago, Peng made it his mission to finish what Kong had started.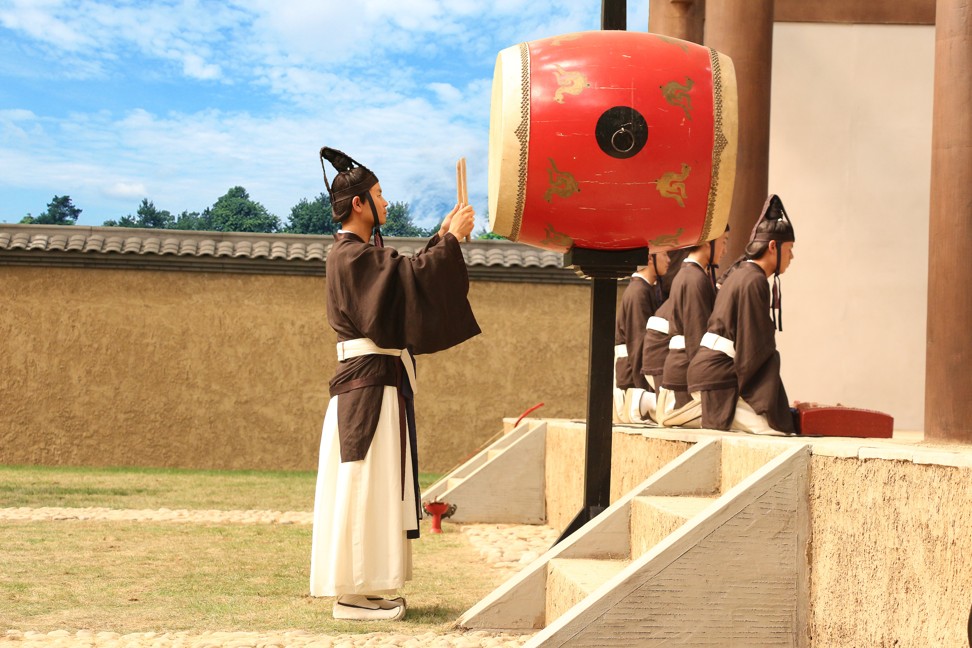 "A Taiwanese friend showed me the film. I was shocked and excited. I wanted to continue what he did," he said. In 2008, when Beijing held the Olympic Games, he appealed to funding bodies and the Chinese Olympic Committee to include the archery contest rite as a performance item at the opening and closing ceremonies.
He argued that the films he planned to make on Zhou dynasty rites would help foreigners understand China's ancient and distinguished civilisation. "Regrettably, I couldn't get the funding to launch the project then," he says.
Asia Art Archive co-founder Chang came to his rescue and, in the years since 2008, has provided most of the funding for Peng's video project.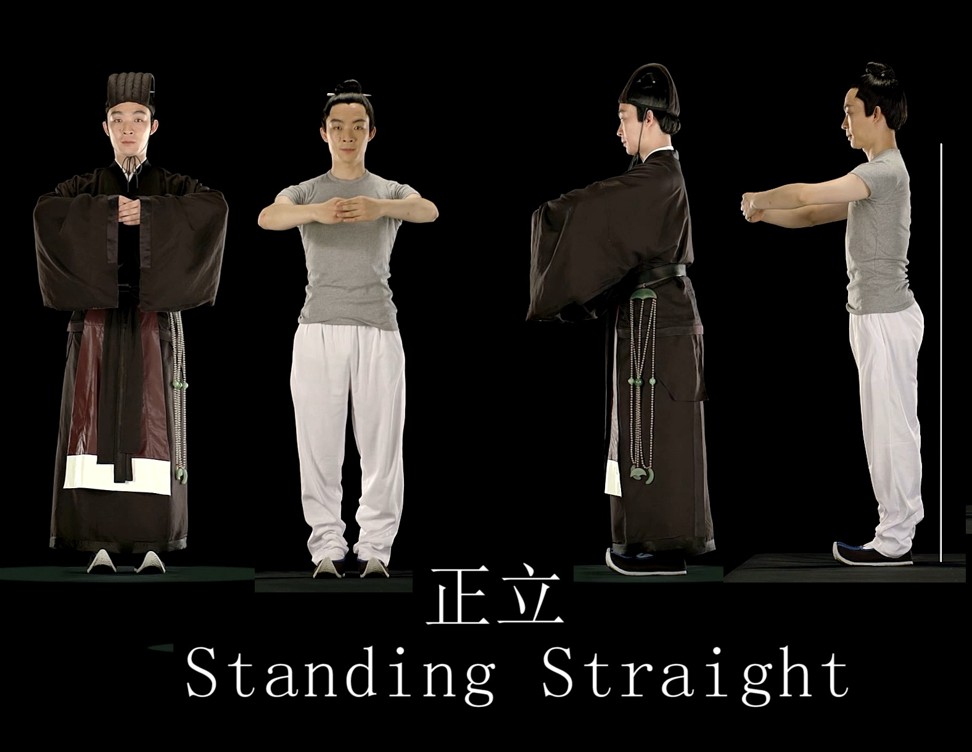 Four years ago, Peng and Chang presented a video on the Zhou dynasty's rite of passage to Britain's Prince Charles and Camilla, Duchess of Cornwall.
"The United Kingdom has set up a China culture centre. Prince Charles and Camilla invited us to go there. They were very interested in the video as rites are ... [respected by] nobility [in the West]. The rites for the European noble class came very late. But [Zhou dynasty] rites, with detailed specifications, appeared around the 8th to 9th century."
Last year, Peng was invited by professor Sarah Kenderdine from the École polytechnique fédérale de Lausanne in Switzerland to attend a conference on intangible cultural heritage and to introduce the videos he had made.
"The [research] school wanted to cooperate with us [after seeing the videos]. Our project with the school now is applying for around €3 million (US$3.3 million) in funding from the European Union. If we get it, we can make the remaining videos from the 17 rites of the Book of Etiquette and Ceremonial," he says.
Peng's videos were also mentioned by the Swiss Federal Institute of Technology Lausanne delegation who attended the Summer Davos Forum last year in Tianjin, China.
While excited about the prospect of getting foreign funding to continue his project, Peng finds it regrettable that people from the West show more interest in ancient Chinese culture than modern Chinese.
"We have a magnificent civilisation. But the past century of attacks on Confucianism [spearheaded by the May Fourth Movement and the Cultural Revolution] has besmirched our civilisation. People's minds were brainwashed and they associate ancient times with backwardness and ignorance," says Peng.
According to a booklet from the General Administration of Sport of China, the world's earliest archery competition was invented by the British nobility in the 14th century. But archery contests first appeared in China in the 8th century to find talented archers to serve the emperor, Peng explains. But also went beyond competition, as archery fostered values that included self-introspection and respect for your opponent.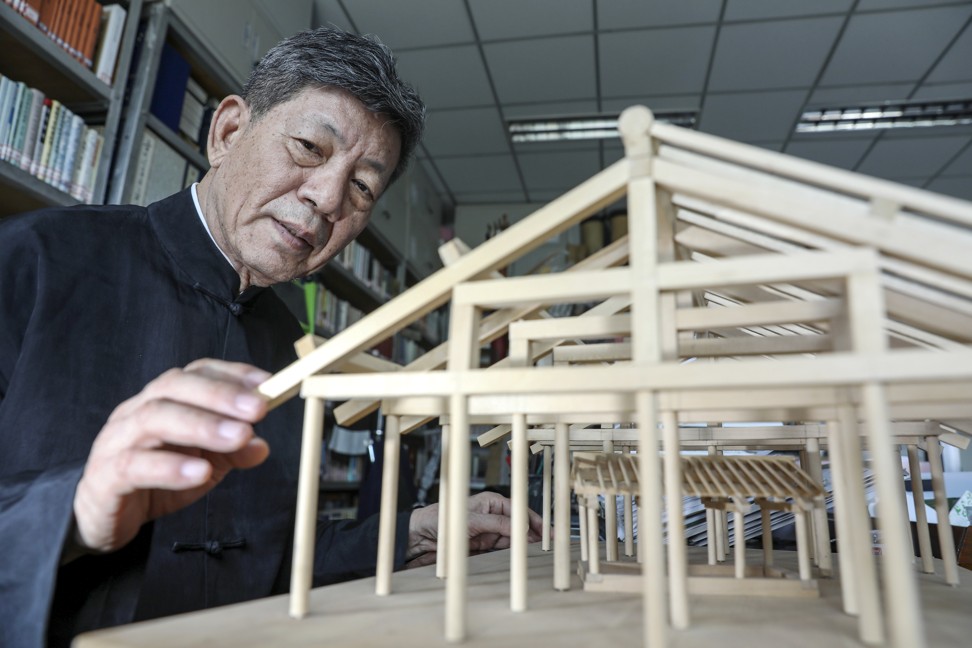 "Unlike China, modern Koreans still practice this ancient archery contest rite. Two decades ago, I visited Korea and went hiking and saw people doing the rite on the mountain," Peng says. "Their coach showed me the bow, which was made from a cow's horn. And the archery techniques they [used] were the same as what is described in Confucian classics.
"You can no longer see this in China, but Koreans still treasure it very much."
To make the younger generation more aware of ancient rites, Peng is teaching a 90-minute course on the ancient archery contest rite at Tsinghua University, and has been promoting it to other universities. "Over the past few years, we have been holding an annual [ancient] archery championship for university students at Tsinghua University and other venues. More than 1,200 people joined this year's contest."
Considering young people's obsession today with social media and video games, Peng is certain to have his work cut out for him when it comes persuading them to study elaborate ancient rites – but he is undeterred.
"The Zhou dynasty is the origin of Chinese civilisation. The rite of passage means you have become an adult who should help the family and contribute to society," says Peng. "People have to have self-discipline and manners. If [the youth] keep pursuing only what is popular and have no life goals and value system, their old age will be filled with regret."
This article appeared in the South China Morning Post print edition as: Fight for the rites