Fashion
Get more with myNEWS
A personalised news feed of stories that matter to you
Learn more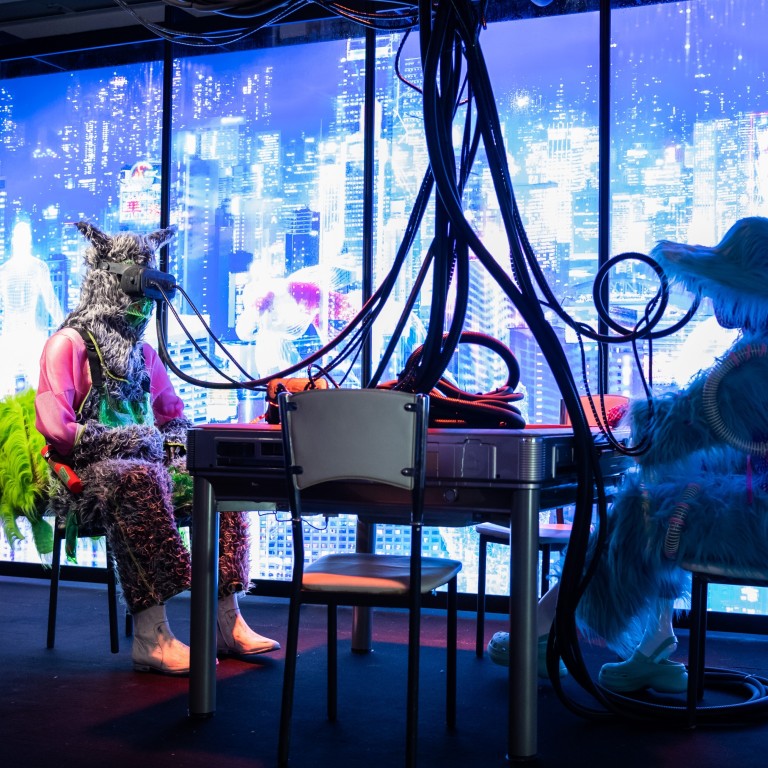 Hong Kong design show Heart of Cyberpunk pays tribute to Blade Runner and Ghost in the Shell, dystopian films inspired by city's streetscapes
The 2017 film Ghost in the Shell, filmed partly in Hong Kong, The Matrix trilogy, and 1982's Blade Runner inspire designers to create dystopia-themed fashion
Designers also reference Sham Shui Po, the show's location, being a source of cheap electronics and a former hub of garment manufacturing
A case of sensory overload is the best way to describe "Heart of Cyberpunk", a series of immersive sci-fi exhibitions and performances showcasing the work of local fashion designers at a former fabric market in Hong Kong. You walk into the distorting-mirror entrance curious. You leave buzzing.
Organised by the Hong Kong Design Centre, the event in Sham Shui Po pays homage to cyberpunk classics such as
Blade Runner
, the 1982 film co-produced by Hong Kong's Shaw Brothers, and
Ghost In The Shell
(2017). Both films'
f
uturistic cityscapes were influenced by Hong Kong's
saturation of neon signs and tightly packed high-rises. Some scenes in
Ghost in the Shell
were filmed in the district.
"Heart of Cyberpunk" is also a nod to Sham Shui Po's rich textile past. In the 1950s, Hong Kong was one of Asia's biggest textile exporters, and in the 1960s and 1970s, a significant portion of the city's population were employed in garment manufacturing. Back then, Sham Shu Po was the pumping heart of the industry.
To celebrate its history, 10 local designers have created fashion and accessories based on the theme of "dystopian dreams", with looks combining hi-tech modernity and urban grit, using materials sourced from the district. The venue is symbolic. Built under a flyover, the huge space once housed the Tung Chau Street Temporary Market, which closed in 2018 when rising rents forced out its fabric sellers.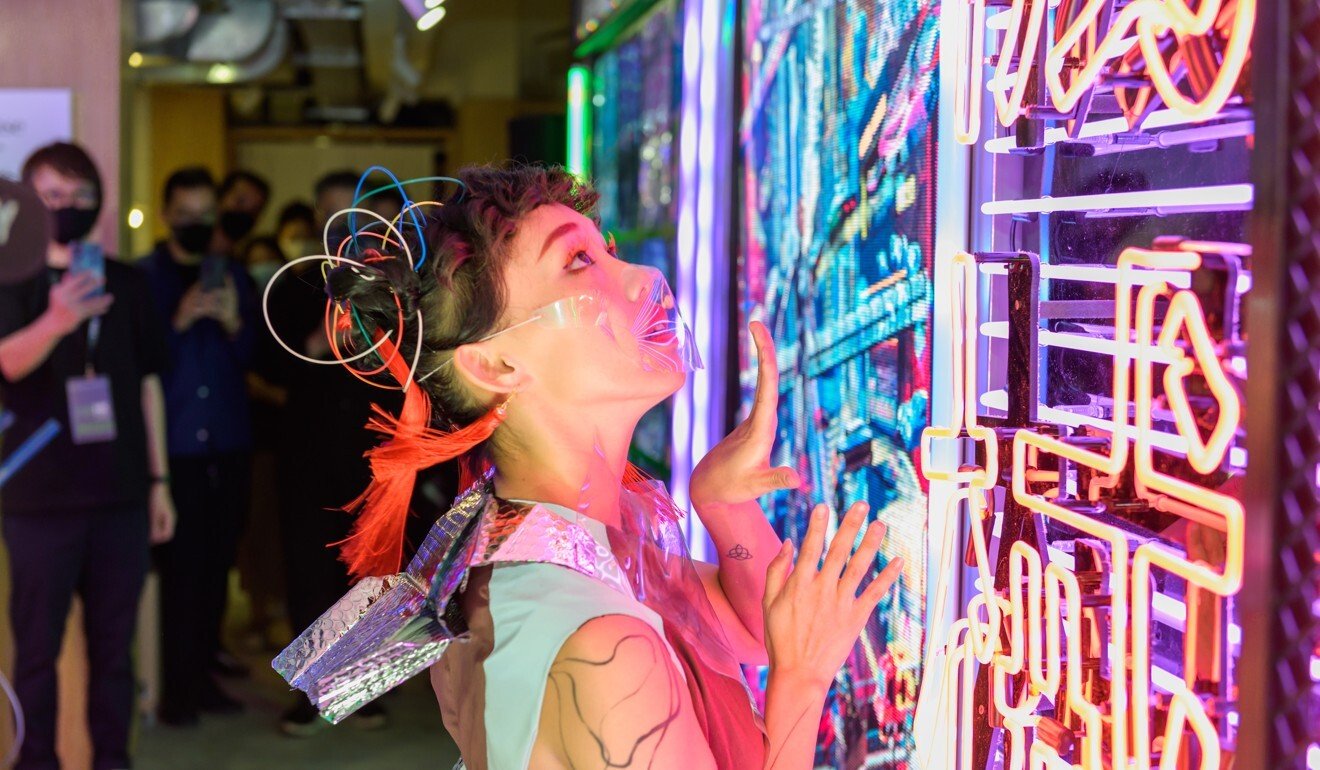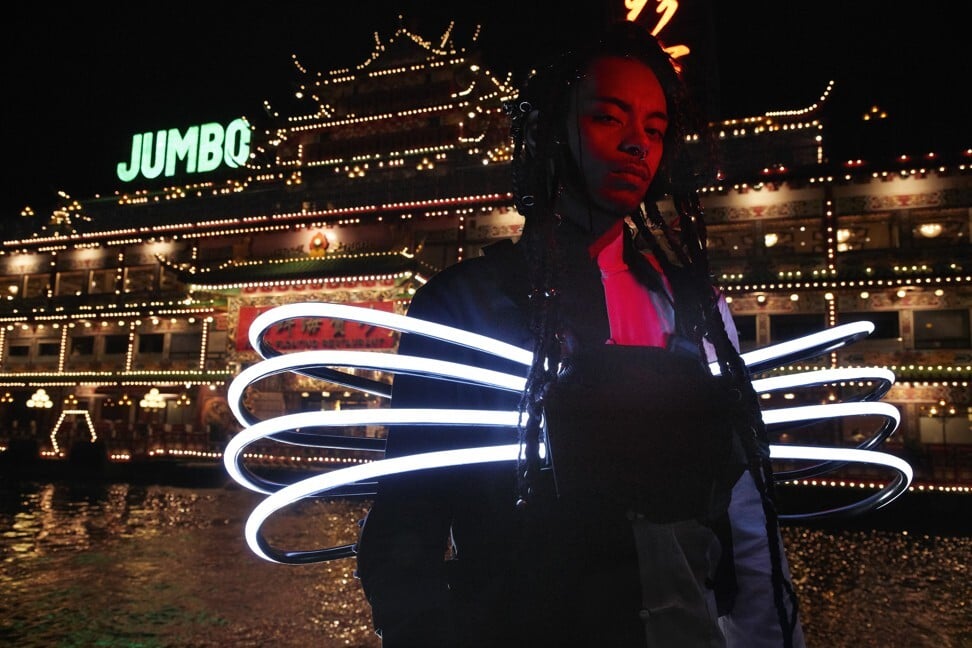 Many of the designers taking part have a personal connection to Sham Shui Po.
Felix Tai, founder of accessories label Pomch, grew up in the area. The handbags he designed for the event under the name "Cyber Protection" incorporate LED lights and other materials that are a reference to the district's fame as a source of cheap electronics.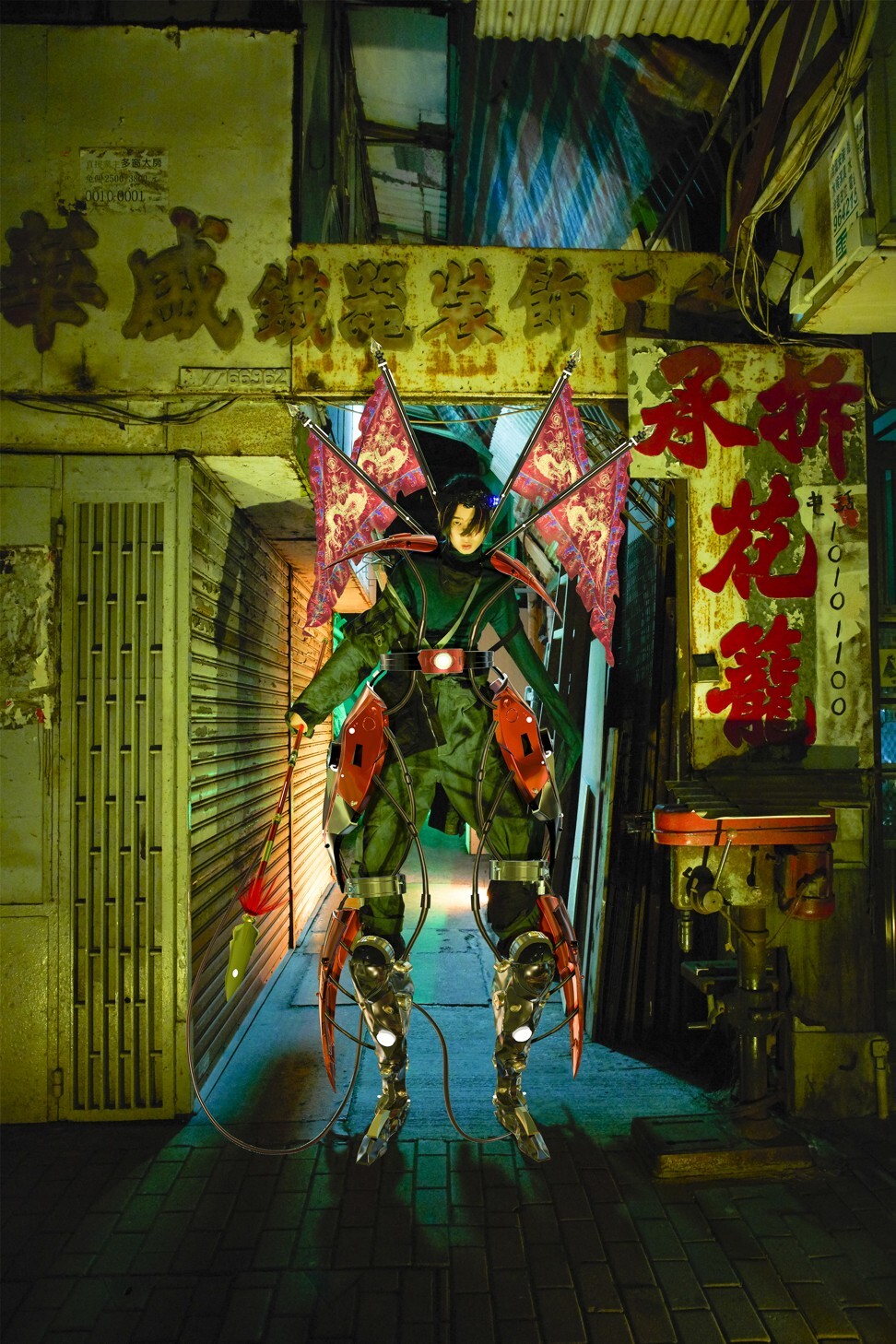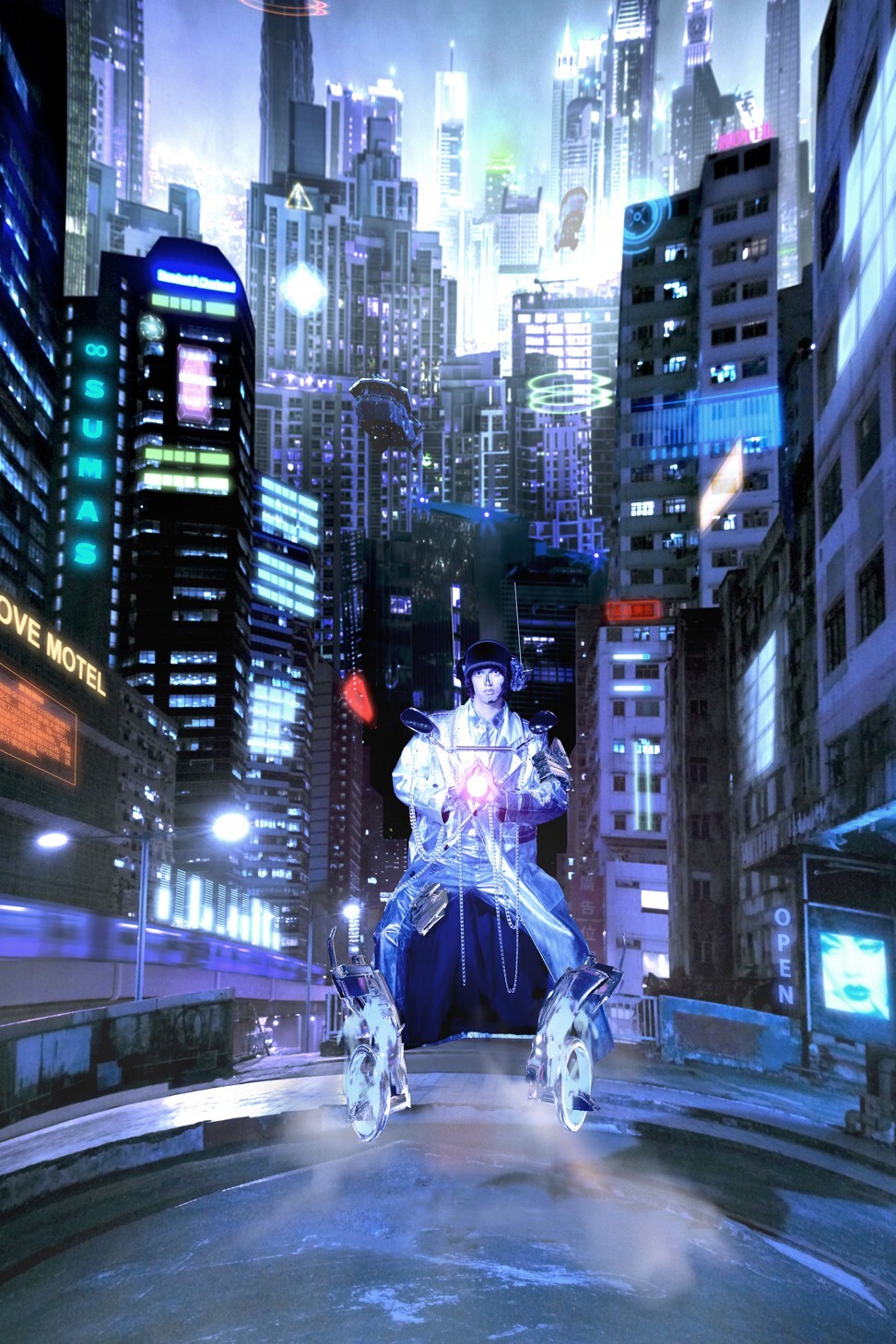 Calvin Chan and Joyce Kun, the design duo behind Hong Kong menswear label The World is Your Oyster, found inspiration for their metallic creation in sci-fi film trilogy The Matrix. They see the film series as having shaped how people in their generation imagine a dystopian world would look.
"This event brings a story to life by using a multidisciplinary design medium, crossing over different areas of design, including illustration, photography, comic books, exhibitions, mural art, installations, immersive fashion performances and 3D figurines," says Eugene Leung, founder of fashion label Injury and the fashion event's curator and creative director.
Heart of Cyberpunk, Block 1-3, Tung Chau Street Temporary Market, Sham Shui Po. Midday-8pm. Last admission 7pm. Until October 25. For details click here