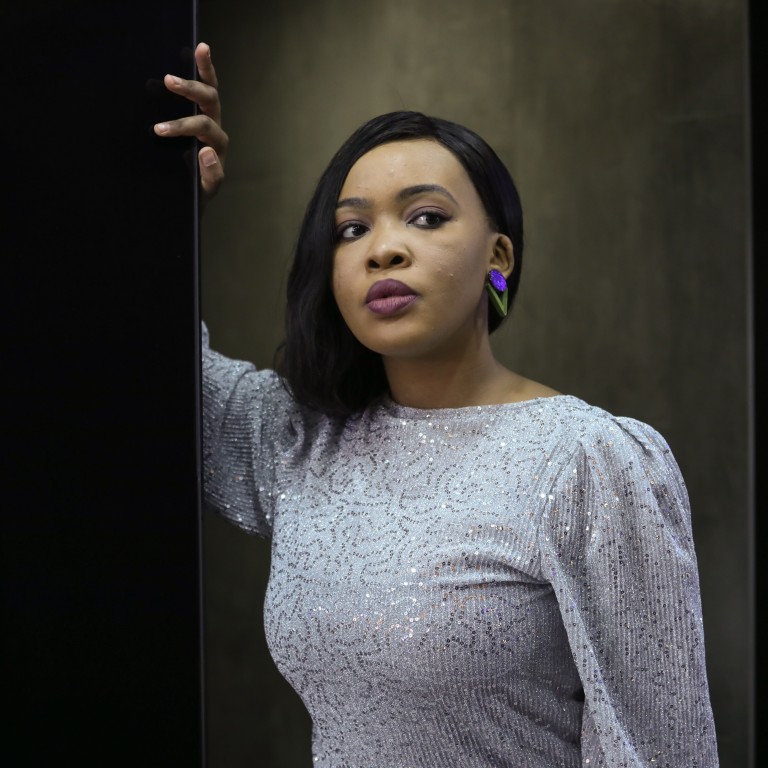 South African who sings in Chinese on C-pop, her favourite artists, and the new songs she's worked on in Hong Kong
'I don't think there's another black woman releasing Canto- or Mando-pop songs,' says Zaelo, who considers singing in local languages bridge cultural divides
A fan of JJ Lin and G.E.M., and of Blackpink, she is open to touring China, and sees Taiwan as an option – Teresa Teng's Tian Mi Mi was her first Chinese song
South African singer Eli Zaelo spent a chunk of her childhood dancing to R&B legends Whitney Houston and Beyoncé and to the tunes of anti-apartheid Afropop singer and songwriter Brenda Fassie. Music was in her blood.
"My dad was my first vocal coach – he has a great ear for music," says the 27-year-old. "On Saturday mornings, he'd have music blasting and ask me to do things like listen to a Tracy Chapman song and decipher the lyrics. I was only 10 years old, so I grew up valuing the emotive power of music and looked forward to the day when I could create my own."
Now based in Hong Kong, Zaelo is living that music dream. What's different to her original plan, however, is that she's creating music in Chinese – Cantonese and Mandarin.
"Growing up in [the South African city of] Pretoria I was exposed to different genres of music and my taste was, and still is, very diverse. I'd listen to Afrobeat, gospel, jazz and hip hop all in one day, but my favourite styles have always been house, dance music and R&B."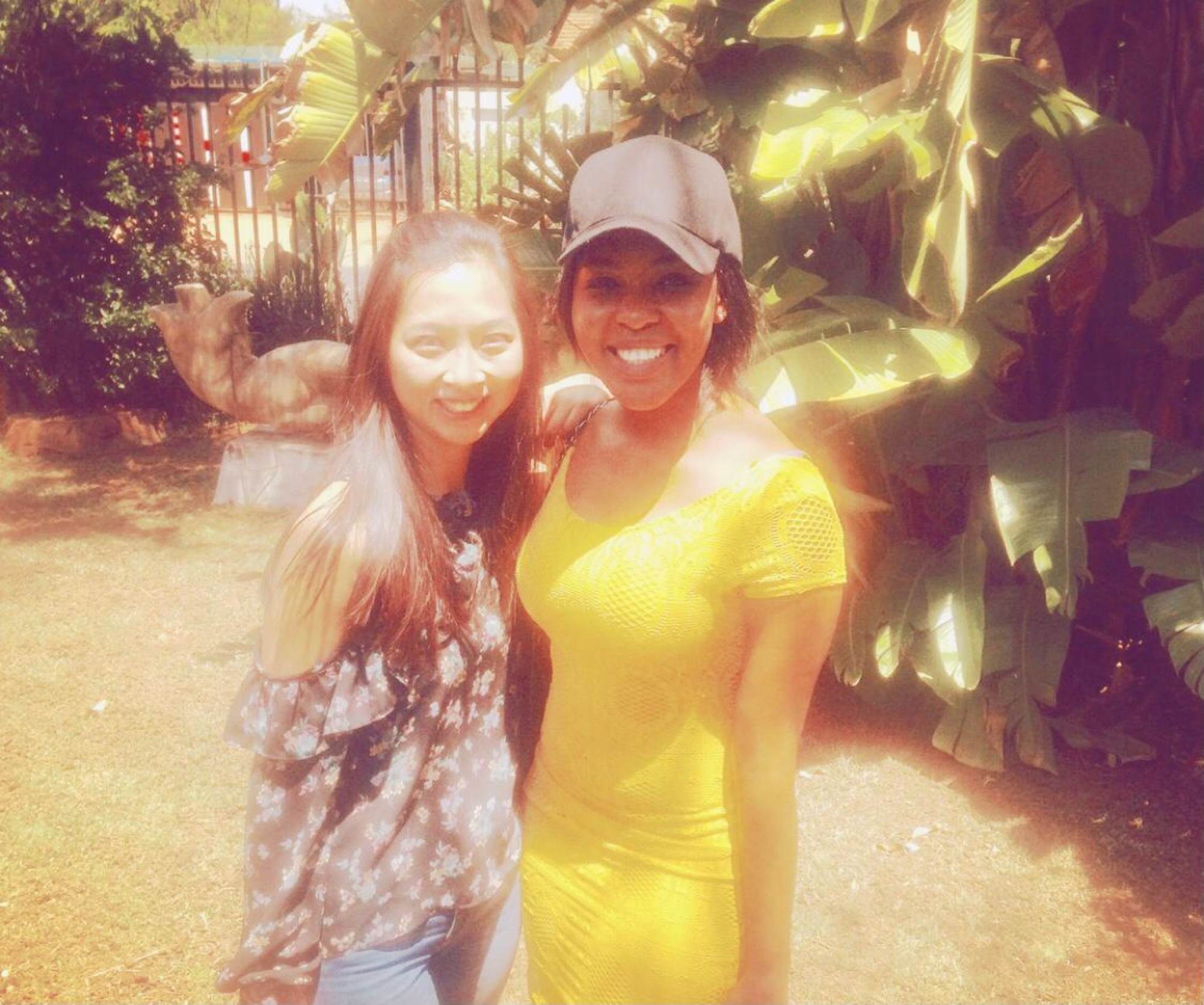 Now C-pop (Chinese pop) is part of her repertoire and, as a black woman singing Canto- and Mando-pop, Zaelo is in a league of her own. "I'd never even heard of 
Canto-pop
 while living in SA [South Africa] and I don't think there's another black woman releasing Canto- or Mando-pop songs, so it's been an interesting journey."
It's a musical journey that has spanned the globe. "Most of my adult life has been outside South Africa and even though I miss home, mentally, there's no turning back. I've explored quite a bit of the world and I want to keep going."
Zaelo left Pretoria for Pasadena in the United States at 19, to study at the Los Angeles College of Music. "My professors were active musicians – Grammy-nominated singer Tierney Sutton and Michael Jackson's former vocal coach, Dorian Holley – so it was great to get that level of training and expertise," she says.
Hong Kong beckoned in 2014 when she landed the role of Nala in  The Lion King Musical. Stage- and screenwriting are other creative feathers in her cap, but she was determined to break the mould and make inroads into the C-pop arena, so in the months before coming to Hong Kong she turned to Bobbi Wang, a South African-based Mandarin tutor from Taiwan.
"People kept telling me about the challenges I'd have entering the C-pop market, that I wouldn't translate well or be accepted in the industry because others before had tried and failed," she says. "But I was determined not to be discouraged by other peoples' experiences." The first song she learned in Mandarin was 
Tian Mi Mi
 by 
Taiwanese superstar Teresa Teng
.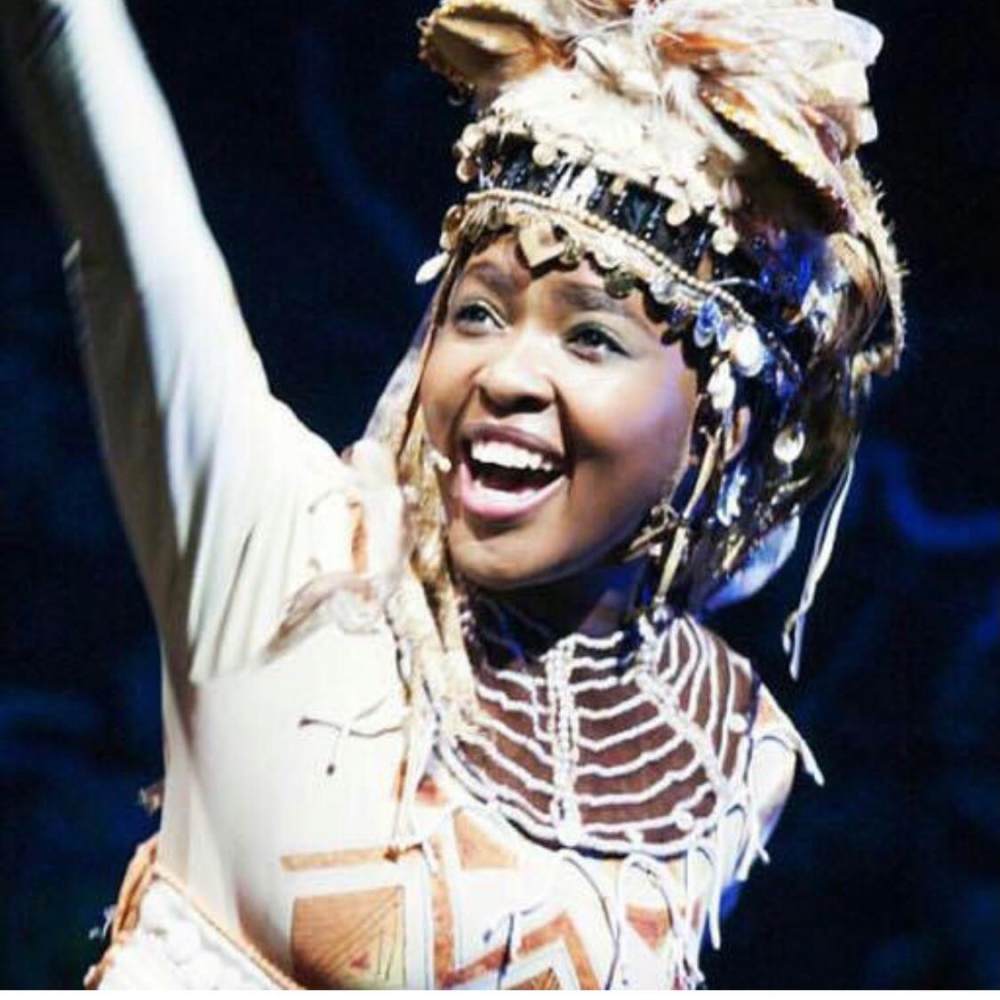 While Chinese and African music styles might seem worlds apart, Zaelo says she was surprised to find a strong connection. In 1991, Beyond – 
widely considered Hong Kong's most successful and influential Canto-pop band
 – released 
Glorious Days
, a track dedicated to Nelson Mandela, the anti-apartheid freedom-fighter who spent 27 years in prison and went on to become the first black president of South Africa.
With lyrics such as "Never stop struggling with uncertainty/I believe the future can be altered/But who can achieve it?" it's not surprising the Cantonese ballad became an anthem for idealistic youth. It also struck a chord in China at a time when most pop music was patriotic and apolitical.
Zaelo says she was moved and motivated by the tribute, and has since recorded a cover version that will be released soon. "Glorious Days is an amazing song about unity and loving each other regardless of where you come from," she says. "Since I recorded my cover version I keep hearing the song in cafes, taxis …"
The song also has resonance in today's political environment, with the city's youth battling police in 
anti-government protests
two years ago. While Zaelo considers Hong Kong her second home, she says connecting on a political level is difficult.
"I feel sad about what's happening because if it's your home, and you're going through all of this upheaval, I can understand how people are feeling … for me personally it puts me in an awkward position because I don't know how involved I can get, because it's like, is it my fight to fight?"
Acceptance can be a struggle for many living the expat life. Grabbing her phone, Zaelo scrolls through her Instagram account, stopping at a video taken during a 2019 trip to Beijing on behalf of the South African embassy.
Zaelo says the crowds were shocked in a good way when she belted out tunes in Mandarin. "There was a long queue and everybody wanted to take a picture," she says. "The reception was overwhelming and really positive."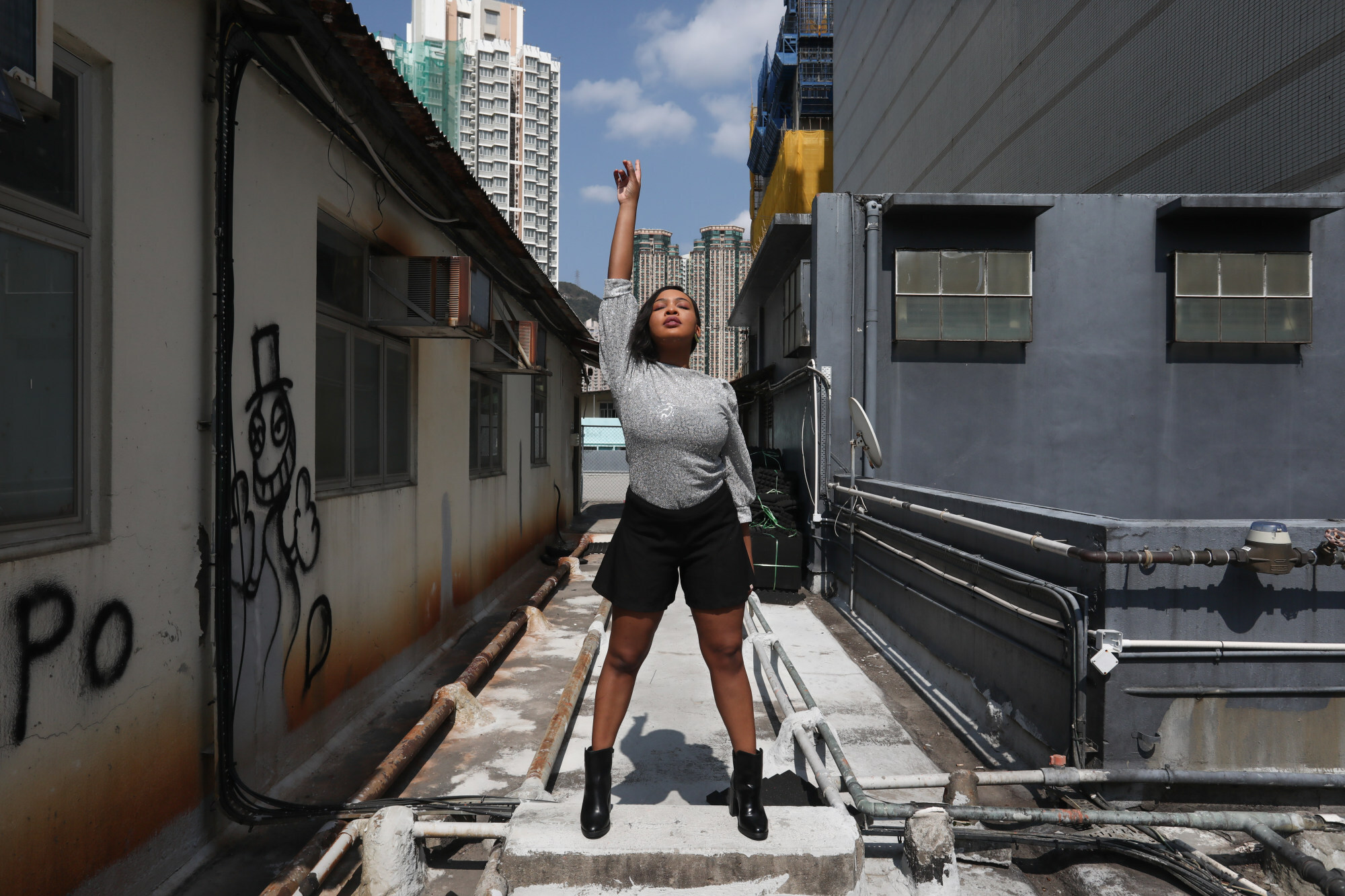 Last year, reports surfaced from the large African community in the southern Chinese city of Guangzhou of harassment during the coronavirus outbreak, including cases of people being evicted from their homes, and others subjected to forced quarantine. A McDonald's restaurant in the city was forced to apologise after it put up a sign banning black people from entering.
Zaelo says singing in local languages is a way to help bridge the cultural divide. "I've seen videos out of China of people painting their faces black and dressing up in stereotypical African clothes … for me, singing in Mandarin is a way to build better awareness and understanding."
While Covid-19 restrictions have put her tour plans on hold, Zaelo has embraced the "new normal" that's been shaped by lockdowns and working from home. She spent most of 2020 in the recording studio, the fruits of that labour released last month as two singles.
Stories About Love, which she wrote and released in Mandarin, is about two people carrying scars from previous relationships. "I loved working on this because the instrumental was recorded by a live band."
Human, she says, is an inspirational dance tune that talks about the power of authenticity. "I believe that it's in the quiet moments when we are open and honest with ourselves that we gain better knowledge of who we are, something that's becoming increasingly harder because of social media and our busy schedules that demand our attention. With this song, I'm reminding everyone to get back to basics."
As for her future, Zaelo says Taiwan is an option – "a lot of my favourite artists are from there" – but she's not one to restrict herself. She's also a big fan of Singaporean singer JJ Lin and 
Hong Kong artist G.E.M
.
"You never know what the future holds. If there's an opportunity to perform in China, I'd welcome that too," says the singer, who recently sang on ViuTV with Hong Kong pop star Alfred Hui Ting-hang.
Like millions globally, Zaelo has been swept up in the K-pop wave and is a fan of all-girl band 
Blackpink
. "Their routines are so perfect and polished and I really admire their professionalism."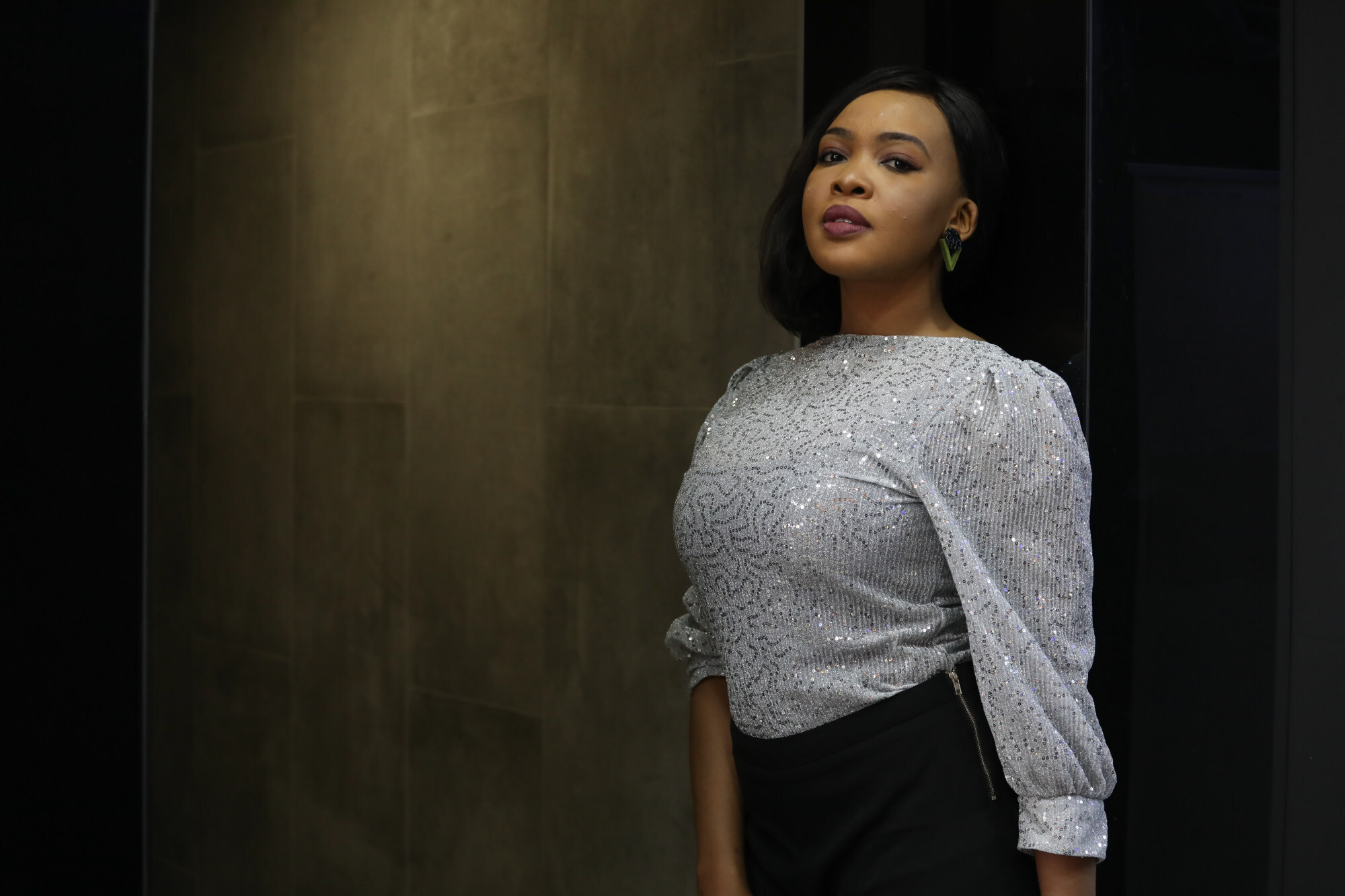 "In 2020, I put on some weight because I spent so much time at home and away from the gym and it was noticed and commented on by people in the industry here.
"In South Africa, beauty is defined by how strong and confident you are and not shaped by a certain image society or people put on you … I was lucky to have grown up in a space where everybody was just loving themselves for who they were.
"Everyone feels like family in South Africa, where people speak freely to each other on public transport … the warmth of the people and their ability to be fully present in the moment is great." What's not so great, she says, is going through life without a sense of safety or security.
"I hate that people live in fear, that homes are fortified with gates and I hate guns."
Crime driven by poverty continues to plague South Africa, with the number of murders high and rising. In 2019/20, government data showed a 1.4 per cent increase in reported cases to 21,325 – that's about 58 murders a day.
Two years ago, while on a visit home, Zaelo witnessed violence up close. "It was about 10am and I was alone in my family's house when a man with a knife barged into my bedroom. We locked eyes and I prayed to Jesus and then he left the room, stealing my bag with my passport and other documents. I could hear people moving around in other parts of the house so he was not alone," she says.
The home invasion changed her perspective on life. "I better understand the fragility of life," she says.
If you are having suicidal thoughts, or you know someone who is, help is available. For Hong Kong, dial +852 2896 0000 for The Samaritans or +852 2382 0000 for Suicide Prevention Services. For a list of other nations' helplines, see 
this page
. In the US, call The National Suicide Prevention Lifeline on +1 800 273 8255